D&D: New Setting Rumors Abound – Is D&D Live Headed For Icewind Dale?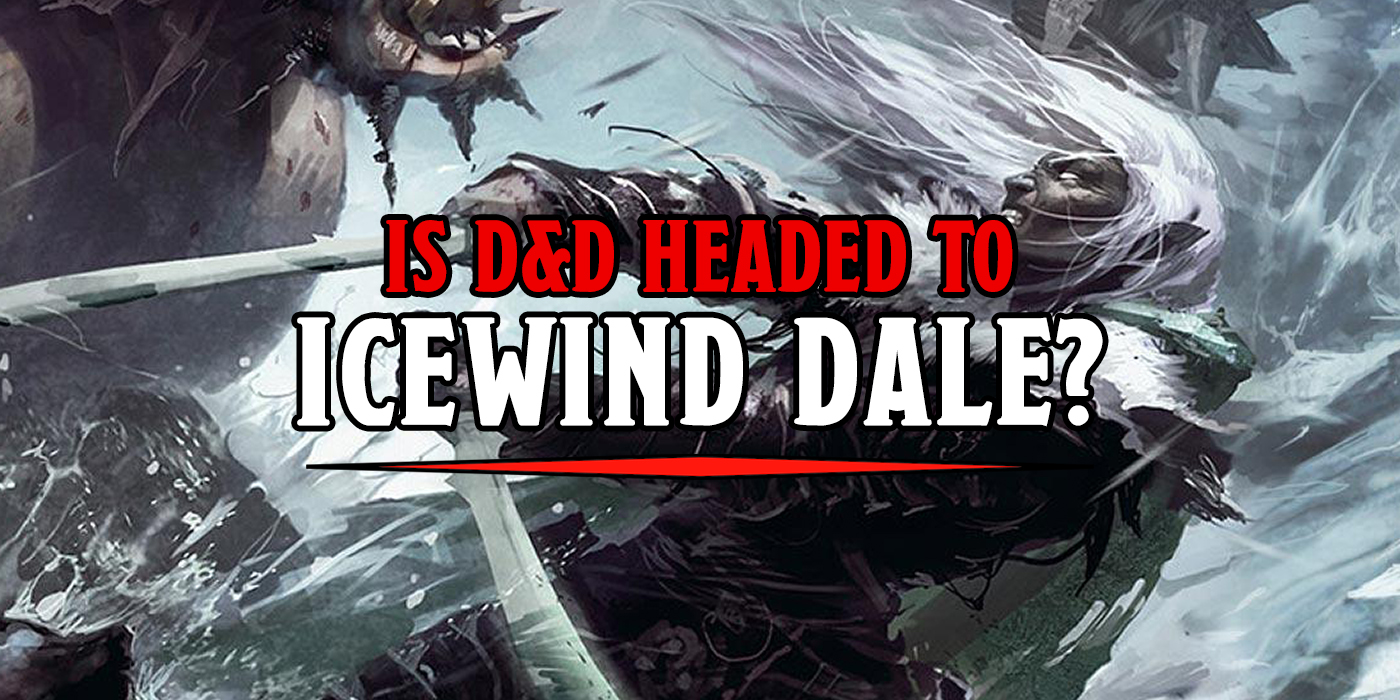 With a new storyline on the day, rumors are swirling about where D&D is headed next–some say Icewind Dale, and frozen adventurers might agree.
The internet is abuzz with rumors following the announcement of D&D Live 2020: Roll With Advantage. This big showcase event is where players will learn about "the new storyline as well as accompanying new products" as well as having a chance to donate to Red Nose Day to benefit children impacted by COVID-19. We're all excited to see where D&D is headed next, and there are rumors that seem to point in the direction of Icewind Dale.
It all starts with a Reddit post that surfaced just before the big announcement. This comes from the Adventurers League subreddit, because there's a subreddit for everything, and hints at Icewind Dale coming for Season 10 of AL.

Now, unsubstantiated claims from the internet should always be taken with a granary's worth of salt, but there are two things that seem to lend some credence to the Icewind Dale rumor. First, there's the upconing new Dark Alliance video game, which is set in Icewind Dale and features everyone's 24th favorite Drow: Drizz't and exactly the sort of music that Drizz't would be listening to in his ear buds.
It wouldn't be out of character for WotC to backup a new video game with an adventure, since that's pretty much exactly what they did with Baldur's Gate 3 and Baldur's Gate: Descent into Avernus. Both of these support each other, so it wouldn't be surprising to see players getting multiple ways to explore Icewind Dale. And secondly, there's this teaser image that's been released alongside the Live Event announcement:

Here's a closer look: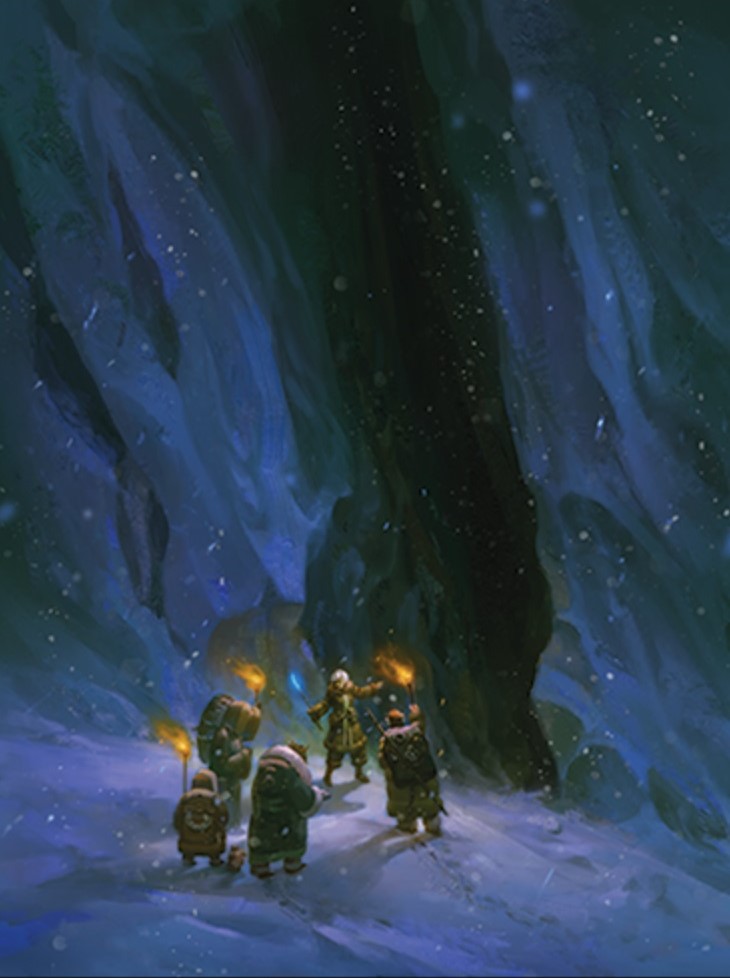 A bunch of adventurers standing outside a cold, frozen craggy cavern does have a certain Icewind-y, Dale-y kind of vibe. But that's no guarantee. It could just as easily be a frost giant stronghold, or somewhere up near Neverwinter, or wherever. Even if it's not indicative of Icewind Dale, there's still some clues to be gleaned here. Whatever adventure is coming, there's cold weather ahead. So make sure you keep Endure Elements prepped.
What do you think the new storyline will be? Let us know in the comments!
Subscribe to our newsletter!
Get Tabletop, RPG & Pop Culture news delivered directly to your inbox.