New originals and some suggestions for other movies to watch, from action to horror to drama. Take a look at what to watch on your couch.
New Streaming Shows/Movies Dropping This Week
The first of the month boon is upon us – the majority of these titles will be available on Monday.
Amazon: The Vast Of Night, 1492: Conquest of Paradise, 2 Days in the Valley, As Good As Dead, Bad Lieutenant: Port of Call New Orleans, Beowulf, Before It Had a Name, Blitz, Blood and Glory, Breakdown, Burnt Offerings, Cavedweller, Chinese Box,  Clown at Midnight, Command Performance, Danger Zone, Day of the Dead (2008), Dog Watch, Double Identity, Double Jeopardy, Drop Zone, Escape from Alcatraz, Event Horizon, Flickers, Flood, Hard Rain, Leprechaun (1-6 and Origins), Mousehunt, Mutant Species, Nacho Libre, Revenge of the Pink Panther, Ring of Fire, Saturday Night Fever, Space Jam, Sweeney Todd: The Demon Barber of Fleet Street, Tears of the Sun, The 4th Floor, The Age of Innocence, The Ashram, The Burbs, The Frozen Ground, The Natural, The Pink Panther Strikes Again, The Running Man, Tilt, Universal Soldier, Vampire in Brooklyn, Babylon 5 (Seasons 1–5), Stargate
Hulu: Ramy (Complete Season 2), Disappearance at Clifton Hill, Mike Tyson Mysteries (Seasons 1-3), Above & Beyond (doc), Born to be Wild (doc), Casino, Charlie Wilson's War, Cliffhanger, Constantine, Digging for Fire, Dirty Dancing, Dirty Dancing: Havana Nights, Equilibrium, Frankenstein and the Monster from Hell, Futureworld, Honey, Honey 2, I Am Legend,  I Still Know What You Did Last Summer, Incident at Loch Ness (doc), Kingpin, Meet the Parents, Meet the Fockers, My Girl, October Sky, Robin Hood: Men in Tights, The American President, The Pawnbroker, The Tuxedo, The Wood, The X-Files, Thelma & Louise, True Romance (Director's Cut), Up in the Air, Zardoz, A Beautiful Day in the Neighborhood, Miss Snake Charmer (doc)
Netflix: Dorohedoro (Season 1), Space Force (Season 1), Somebody Feed Phil (Season 3), Act of Valor, All Dogs Go to Heaven, Bad News Bears (2005), Cape Fear, Casper, Cardcaptor Sakura (Season 1 & 2), Clueless, E.T. the Extra-Terrestrial, Inside Man, Midnight Diner (New Season), Mirai, Priest, Rememory, Starship Troopers, The Boy, The Car, The Disaster Artist, The Queen, The Silence of the Lambs, The Stolen, Twister, V for Vendetta, West Side Story, Zodiac, Lady Bird, Killing Gunther, Baki (Season 2)
New on VoD This Week
The Painter and the Thief – Available Now
Directed by Benjamin Ree 
Desperate for answers about the theft of her 2 paintings, a Czech artist seeks out and befriends the career criminal who stole them. After inviting her thief to sit for a portrait, the two form an improbable relationship and an inextricable bond that will forever link these lonely souls.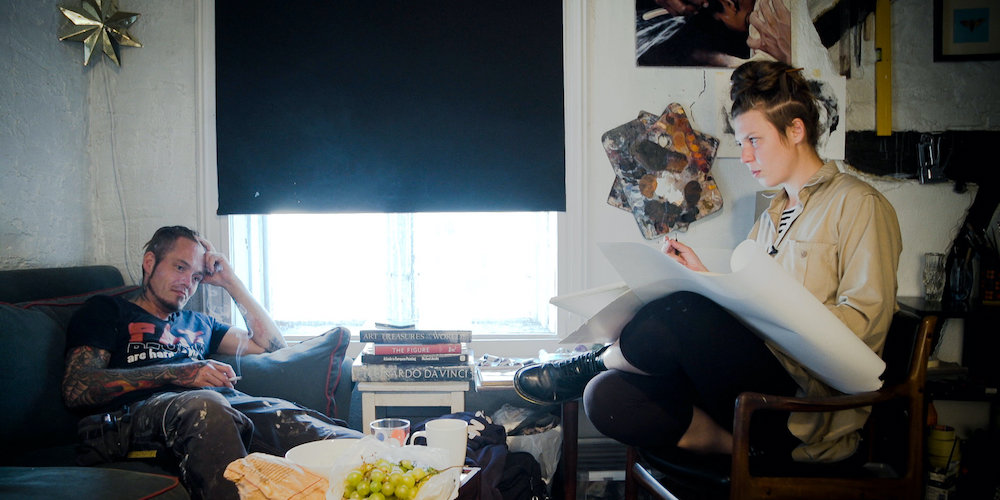 Villain – Available Now
Starring Craig Fairbrass, George Russo, Robert Glenister, and Tomi May
After 10 years, Eddie Franks is out of prison and trying to stay on the straight and narrow, but his drug-mule brother Sean has other ideas. Rival gangster brothers Roy and Johnny Garret are demanding Sean repay his debt to them, causing Eddie to get tangled in the crossfire, ending up using his life savings and calling in favors with mobster friends to try and help. Following a dramatic coup at the family pub, events spiral out of control in the ultimate fight for survival. With a powerful performance from Fairbrass, VILLAIN is a gritty British thriller which depicts a dark, criminal underworld.
The Man Standing Next – Available Now
Starring LEE Sung-min, LEE Byung-hun, and KWAK Do-won
In the 1970s, Korea is under the absolute control of the President Park who controls the KCIA, the organization with an edge over any branch of government. The director of KCIA, KIM Gyu-pyeong, is the seemingly most prospective second-in-command. In the midst of reign of fear, a former KCIA director, PARK Yong-gak who knows all about the government's obscure operations, exiles to the U.S. where the investigation of 'Koreagate' is underway. As the tension escalates, the stifling political maneuvering by the all second-in-command's unfolds.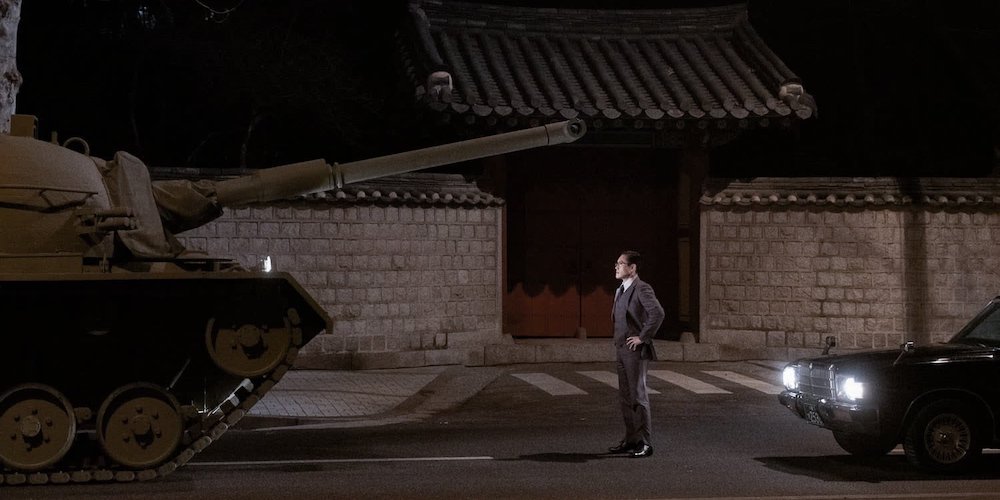 The Trip to Greece – Available Now
Starring Steve Coogan and Rb Brydon
When Odysseus left Troy it took him ten years to get back to his home in Ithaca. Steve and Rob have only six days on their own personal odyssey. On the way they argue about tragedy and comedy, astronomy and biology, myth, history, democracy and the meaning of life! Featuring locations such as: Temple of Apollo at Delphi, the Ancient Agora of Athens, the Ancient Theatre of Epidaurus, the unique island of Hydra, the Caves of Diros, Nestor's Palace, Niokastro Fortress in Pylos, and Ancient Stagira, as well as a lot of shooting in restaurants and hotels in Athens, Hydra, Lesvos, Chalkidiki, Pelion, Kavala, and at the Peloponnese.
How to Build a Girl – Available Now
Starring Beanie Feldstein, Alfie Allen, and Emma Thompson
Johana Morrigan is a bright, quirky, 16-year-old who uses her colorful imagination to regularly escape her humdrum life in Wolverhampton and live out her creative fantasies. Desperate to break free from the overcrowded flat she shares with her four brothers and eccentric parents, she submits an earnestly penned and off-beat music review to a group of self-important indie rock critics at a weekly magazine. Despite being brushed off initially, Johana clamors to the top of the 90s rock music scene by reinventing herself as Dolly Wilde — a venerable, impossible-to-please music critic with an insatiable lust for fame, fortune, and men. It isn't long before the rapid pace at which Johana's life is changing becomes overwhelming and she runs face-first into a devastatingly real, existential crisis: Is this the type of girl she wants to become? Or does she need to start over and build again from the ground up?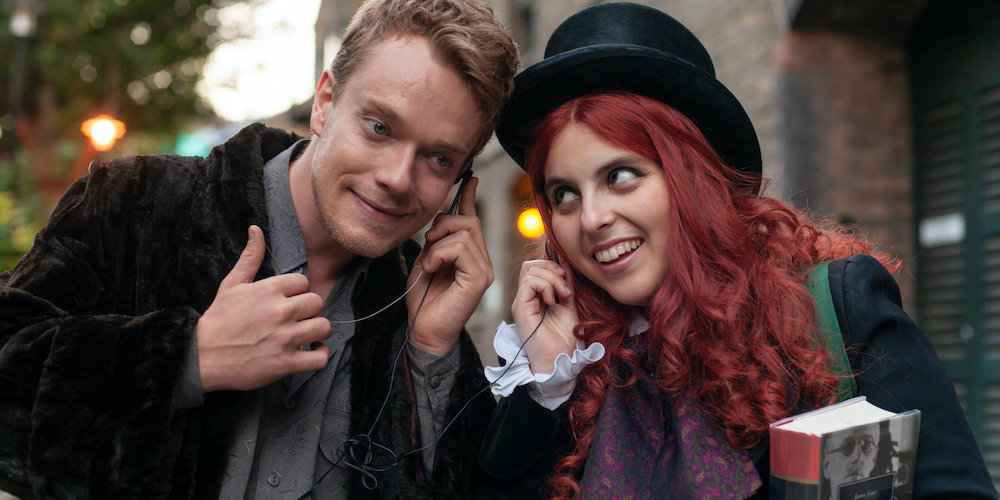 ~ What are you going to watch and binge?