Geekery: Zoë Bell, Margot Robbie, and More in Star Studded Boss Fight Challenge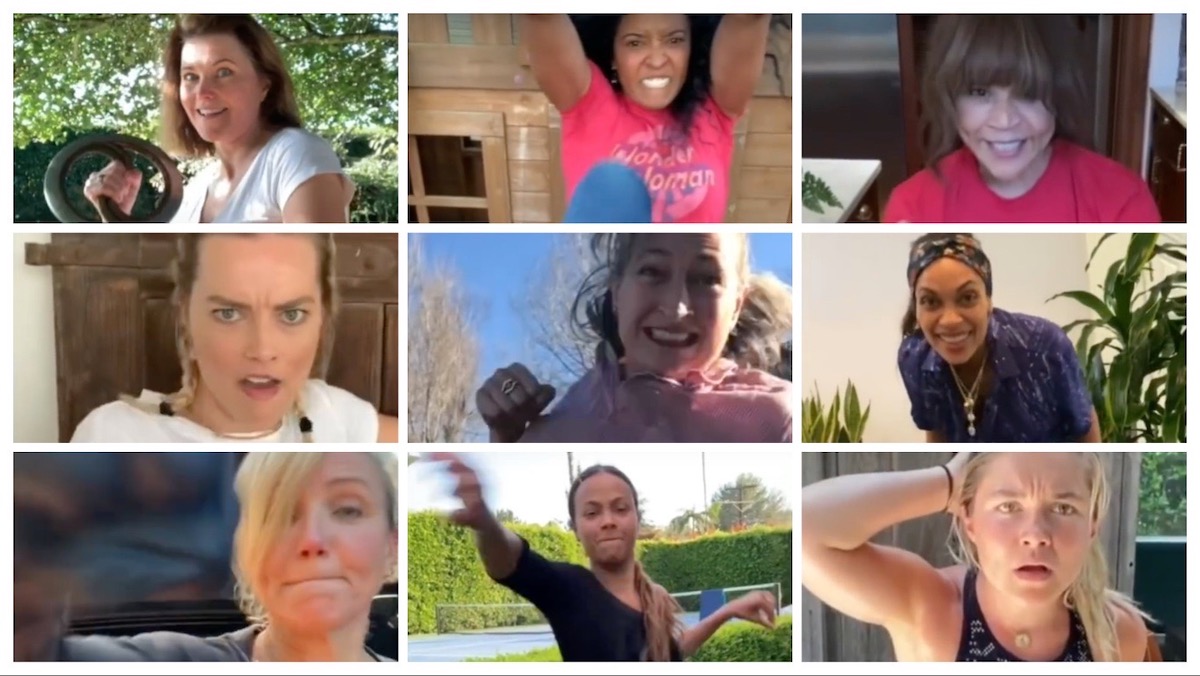 The 'pass the brush' video trend during lockdown has featured cosplayers, horror makeup artists, goth dudes, and been used to showcase cultural heritage. The folks at Campus Univers Cascades in France gave it a fighting twist… and Bell has taken that and jump kicked with it.

You likely know Zoë Bell from Death Proof. She started her career on Xena: Warrior Princess, and ended up on Quintin Tarantino's radar thanks to her appearance in Double Dare. She was Uma Thurman's stunt double in both Kill Bill movies, and doubled for Cate Blanchett in Thor: Ragnarok. Recently she's forged a path as a stunt coordinator with Once Upon a Time… in Hollywood.
When a performer of her caliber wants to put together a long distance fight, big names respond.  Peppered among the great stuntwomen featured in the video are Lucy Lawless, Drew Barrymore, Juliette Lewis, Rosario Dawson, Cameron Diaz, Florence Pugh, Rosie Perez, Halle Berry, Scarlett Johansson and Margot Robbie. I'm hoping for a sequel.