Goatboy here to talk about everything we saw this weekend about 9th Edition! OMG OMG OMG!
If you were anything like me – you were glued to your seat as GW announced 9th Edition.  A new update to their game with brand new rules, new models (more marines…), and hopefully a whole new style of game play.  I am pretty excited for it as it gives me a chance to refresh the game for myself – but also gives me an opportunity to get some friends up to speed and build out my group of local players.  It helps a few live pretty close so getting time to throw down, maybe have the kids play, and become a new 40k master is always a nice thing to look forward too.

Marines
All in all – I am pretty pumped.  The new Marine pics look pretty awesome.  That executioner guy looks rad as well as all the other dynamic looking Marine options.  I don't know if I will bite – because again I am a bad guy at heart and while I don't mind painting Marines – it takes a lot to get me to play them.  Will see as I am sure will have some kind of updated Marine book to look forward too (maybe fixing some issues) as well as hopefully some bad ass Chaos stuff.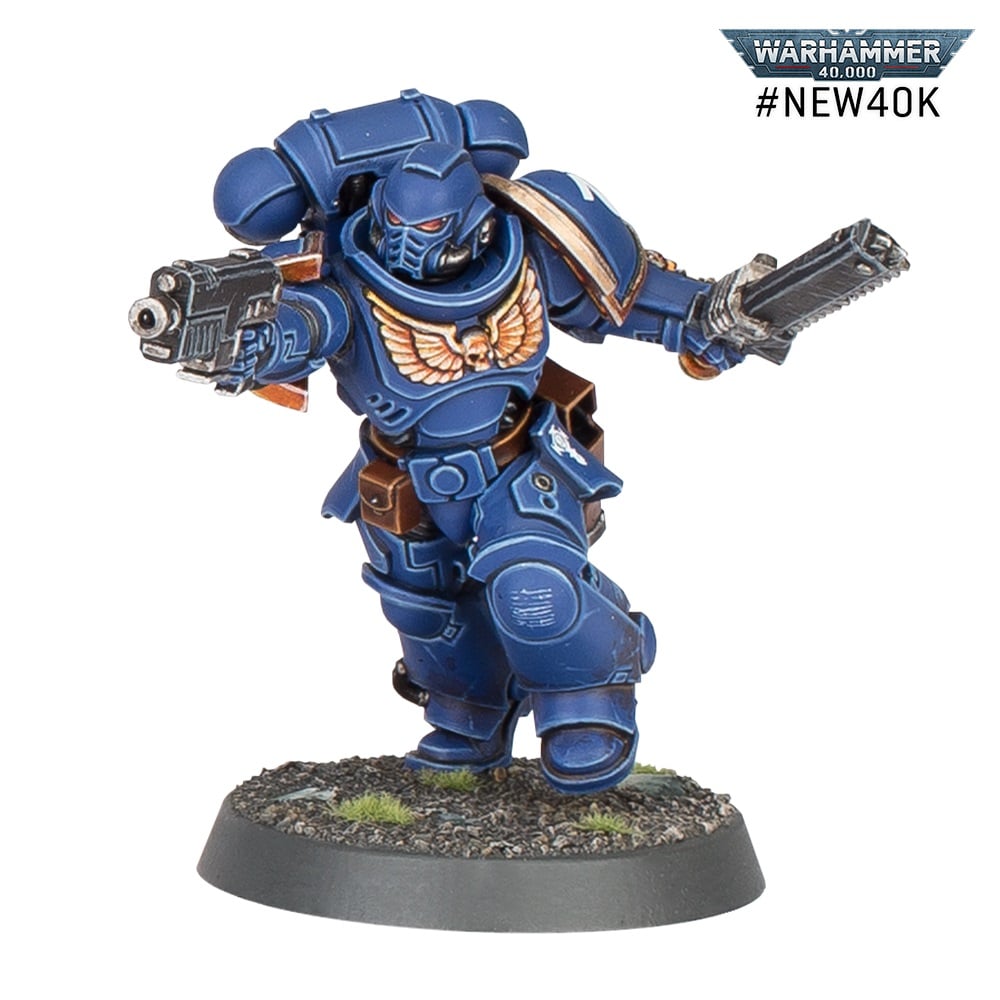 Necrons
The Necron side of the box also looks pretty awesome – with a Mortiarch aka Bone Daddy – style look.  I like them because  I think the Necrons need to look really alien and weird.  The army is supposed to have a high form of technology that isn't nearly as lithe and light like the Eldar.  Instead it needs to be this cold, calculating, and machine like.  The idea that a new big bad is coming is also a huge sigh of relief as while I like Chaos stuff – unless it is some kind of true embodiment of Chaos as a whole – it feels like we keep retreading on that story.  The Silent King looks to be pretty insane – harnessing a C'Tan shard on his throne on doom.  I think it will be like another St. Katherine model – a ton of wounds, tough, and a lot of auras and nonsense to go along with it.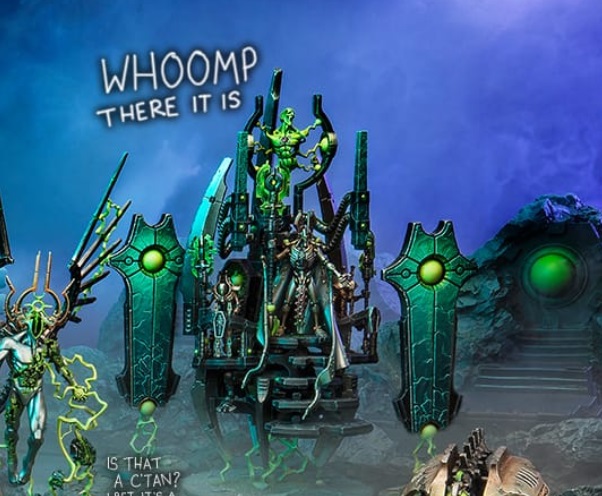 Rules & Apps
Of course with a new edition coming we have a lot of questions.  I hope we see some tidbits come out after this week but until then it will be a rough road to figure out what to do.  My plans currently are to finish some commission work, maybe work on a crazy conversion if the parts come in, and dream about finally getting Psychic Awakening.  I am hoping all the Psychic Awakening books come out fast with a week or so and then the beast that is 9th bearing down on us.  In some ways it is fortunate that events are canceled as trying to build an event around a dying edition is a rough thing to do.  Playing an older version while new rules bounce around in your head is a rough thing.  I remember when I played ATC and we all decided to jump on 8th when it came out.  It meant for an exciting event as while a lot of models were grey (including my own… SHAME…) we also were discovering things in a live environment.  I am just ready to see the rules.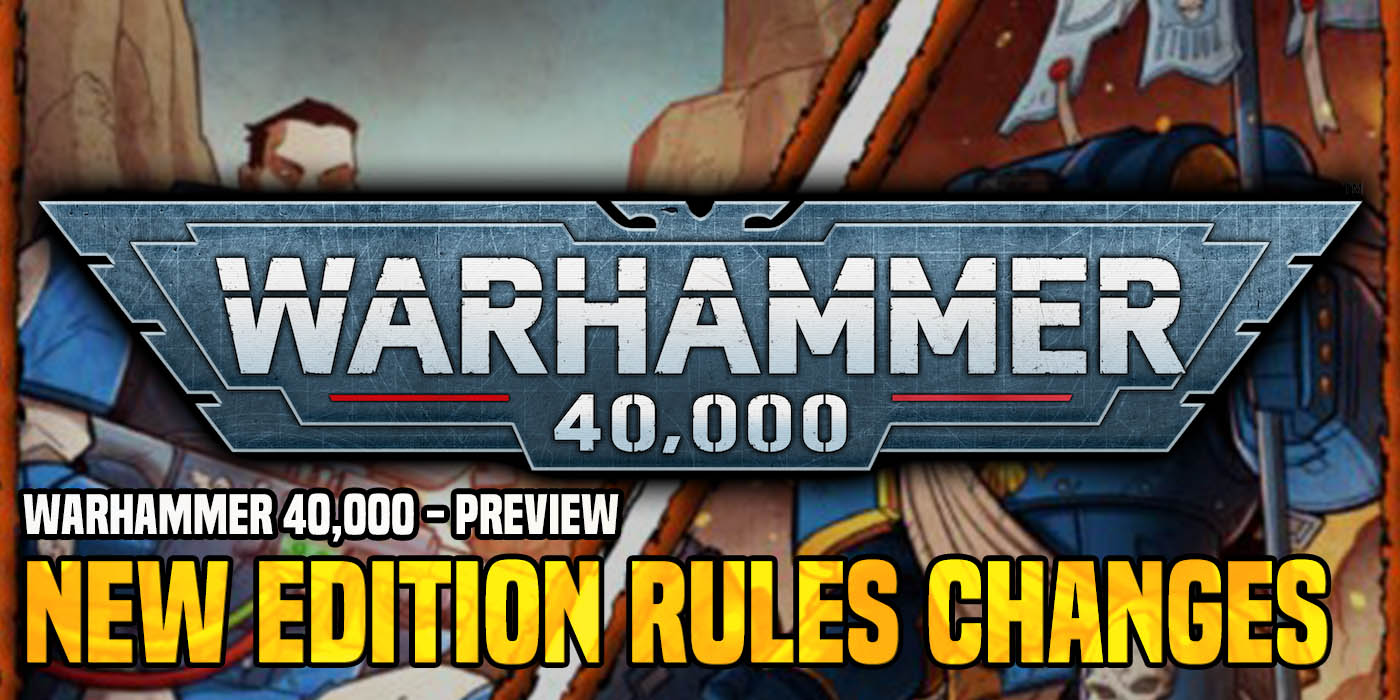 The App that is supposed to launch has me very interested.  Depending on the cost (free to $5 a month) will see how much it gets used.  I think having something that is constantly updated with point adjustments and options will be a powerful tool for their play testing as well as game control.  I still think we'll see a Chapter Approved book with all the points listed in one place but having both of these is great.  I read somewhere will see some kind of Digital Copy with purchased books?  I wasn't able to find it so if I am wrong – comment away.
New Tournament Scene
It is nice to see GW coming back to the tournament scene again with Mike Brandt taking over the events for GW.  As the only North American Champion for GW (They ran one event – I won it – thus I am da CHAMP!) it would be nice to see some events come back.  I have great memories of the old GT where I met the majority of my Competitive 40k friends back in the day.  It would be nice to see some more or at least GW heavily sponsoring and influencing the competitive scene.  The idea that one mission set to rule them all would be great so when I got play in different parts of the country/world I am playing the same game.  It is something to look forward to and why I am a big champion for any kind of system to help all players – well play.

Back to Business – At Last!
Next weekend should see the return of new product to GW and I hope that means Psychic Awakening Engine War.  We haven't seen any rules for the Knights and Daemons from that book so hopefully it comes out first with all those awesome Ad Mech stuff.  From there I expect either an AoS week with Giants (One box and one book right?) and then back on the Psychic Awakening train.  We got 2 books left at Engine War with what looks like some small characters releases.  We know the Pointy Elves are coming too with a big box conformed so will see.  Heck – wouldn't it be awesome if GW did something like this for 40k?  A Giant box with book, readable dice, and a set of the new hot minis?
I got a big conversion idea I am waiting on parts for – but I am sure you guys have some small stuff you want to get painted up?  Those Marine players are probably waiting on the new stuff but I am sure there is some vile Xenos thing or gasp maybe a Chaotic bit of nonsense you can work on?
~What are you guys most excited about the new edition?