Creates work of art, fight to survive in the bronze age, and celebrate the strength of community. Come check out this week's batch of crowdfunding highlights!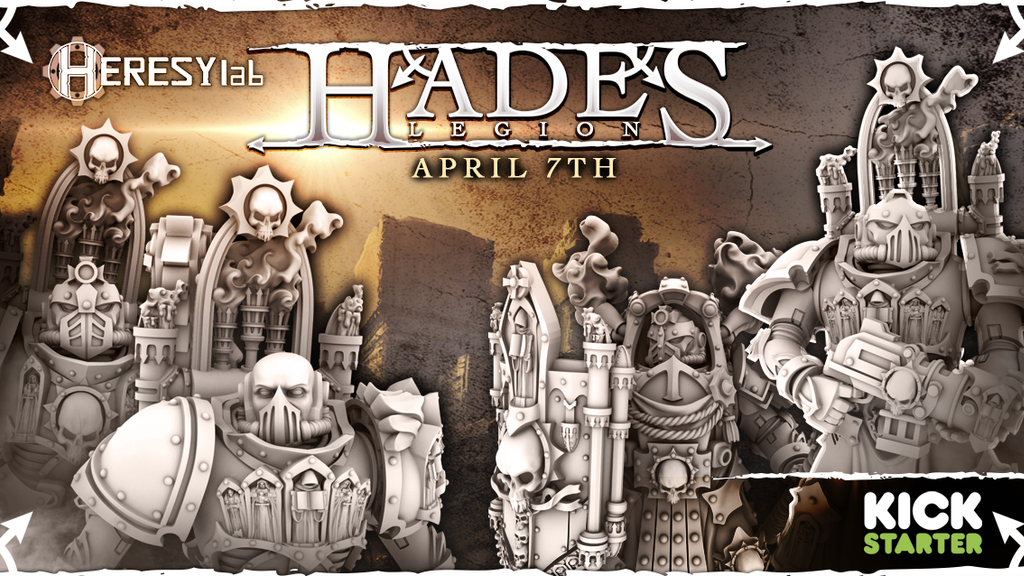 The Hades Legion 28mm heroic resin miniatures from HeresyLab includes characters, bikes, tanks and support weapon platforms plus bits.
Pledges start at $2 for STL files and to gain access to the pledge manager.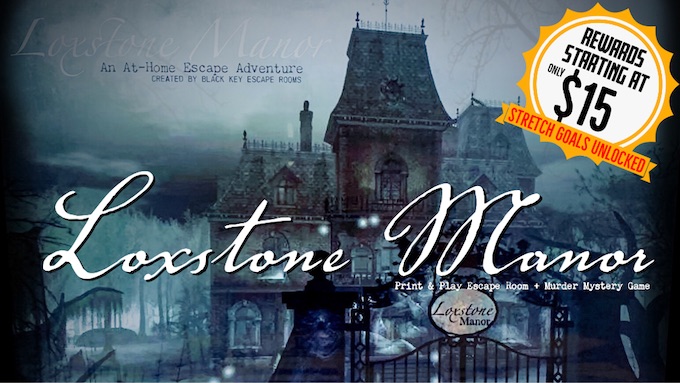 A mysterious post card and envelope filled with a large sum of cash arrive at your rundown detective agency. Make your way to Loxstone Manor, then enter the Realm of Shadows to find the clues, connect the evidence, and solve one-of-a-kind puzzles to discover who killed William Loxstone. Are you up for solving the case?
This murder mystery game is for 1-8 players that are 12+, and provides at least an hour of sleuthing. Part One is available for free download on their website so you can get instant boredom relief: www.BlackKeyEscapeRooms.com
You can get a digital copy of part 2 for $15.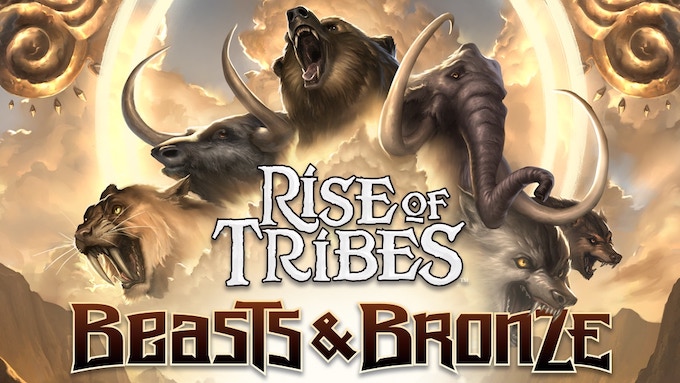 Beasts and Bronze and The Vul'Keth Invasion (solo mode) expand the original Rise of Tribes game. The original with deluxe pieces is now the Mammoth Edition! The Beasts expansion is an alternate event deck and related custom meeples designed both to immerse you right in the game with unique game set ups and also to enhance the surprises and add new challenges. Beasts mix it up for both victory conditions, and these events can combine with original events in any way your game group prefers!  
The expansion with solo mode is $32 and you can bundle with the Rise of Tribes for $89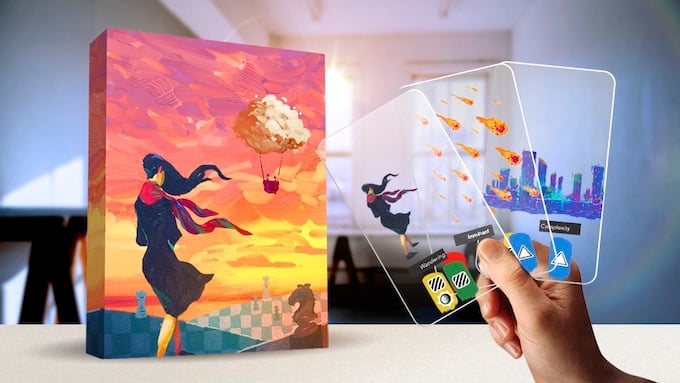 In Canvas, you play as a painter competing in an art competition. Players will collect art cards, layering 3 of them together to create their own unique Painting. Each card contains a piece of artwork as well as a set of icons used during scoring. Icons will be revealed or hidden based on the way players choose to layer the cards making for an exciting puzzle. Paintings are scored based on a set of Scoring cards which will change each game.
A copy of the game is $28 and upgrades are available.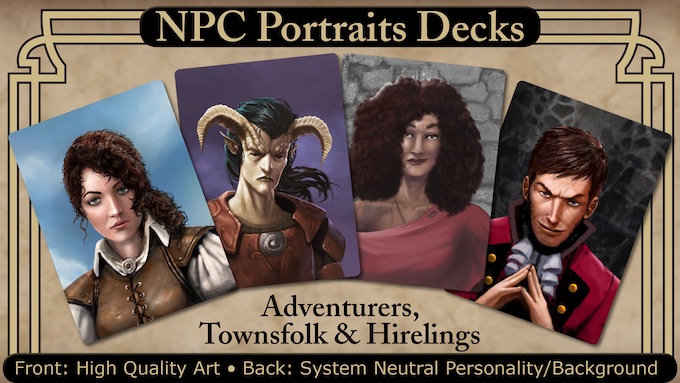 Each card is a character, with a portrait on one side and suggestions for playing the NPC on the other. The portrait on the front of the card can inspire the GM and spark the imagination of the players. Our NPC Portraits decks have been popular for years.
These decks increase the art quality and provide consistent top-notch writing by Andrew Shields. He packs the back of every card with the character's personality, suggests a strength, quirk, quote, etc. (depending on the character) for portraying the NPC, and provides background to enrich your game with ideas for working the character into your adventures. All character cards have a "Leverage" section that suggests how the character reacts to deception, intimidation, and persuasion. 
We plan to make at least three new decks, each with 52 NPCs.
A 1 deck physical with digital bundle is $12, other options are available.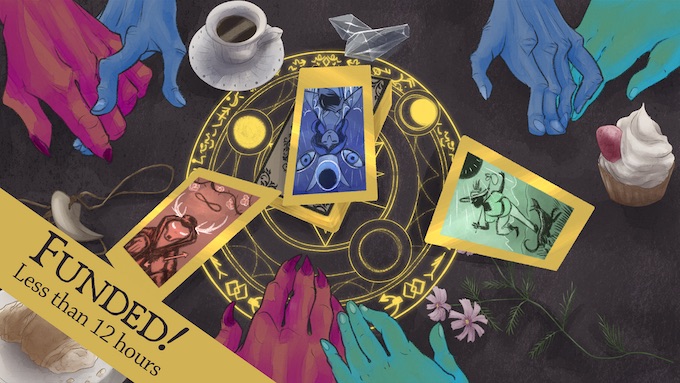 Welcome to Wickedness, a fantasy RPG by M Veselak about the resilience and power of queer community. Form a coven between three mystical archetypes (the innocent and gentle Pure Heart, the volatile, revelrous Wild Spirit, and the uptight, scholarly Old Soul) and try to keep your world of magic and mystery in balance with the mundane world, in spite of its ignorance, poverty and violence.
Wickedness is a peculiar tabletop game written for exactly three players and one tarot deck, with no dice and no GM. It uses a bespoke tarot-drawing system loosely inspired by Jay Dragon's Sleepaway, but is itself a departure from the Belonging Outside Belonging framework developed by Avery Alder and Benjamin Rosenbaum.
A PDF is $5 and a zine bundle is $22 – there's an opportunity to donate community copies, as well.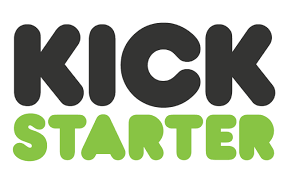 ~Which Of These Campaigns Caught Your Attention?