The manga written by Ryouji Sekinishi and illustrated by Shiitake Gensui has inspired a new High Grade Build Divers kit that looks like a fun build and a great display piece. 
The Build Diver suits are piloted by electronic lifeforms that are built from Gunpla Battle Nexus Online data. Rize's kit is the third based on the El-Divers – previous are dolls Sarah and May. This Gunpla was built in order to save Rize, and its appearance differs from the others because its builder didn't have the ability to build a Mobile Doll. This kit includes Rize's real-life form, the Core Gundam Rize that looks similar to a PFF-X7 Core Gundam, and its battle armor.
The manga is available now, but it has yet to be translated from the original Japanese. You can watch the Build Divers 26 episode series with subs on Bandai's YouTube channel.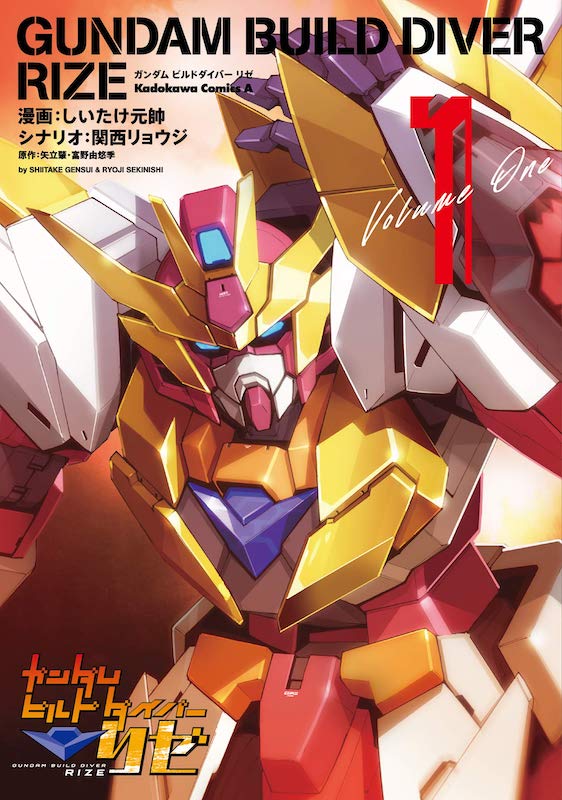 HGBD:R 1/144 Gundam Anima [RIZE] – ~$23.99
Compatible with a custom core docking system
The anima design is reproduced with a metallic seal
Smoke-colored clear parts are used in both the arms and legs
Posable once built
Includes:

Beam Saber x 1
Rifle x 1
Shield x 1
Foil Seal x 1

Available in September