ToyLand: New Easy to Build HG and Petitrits Saber Kits On the Way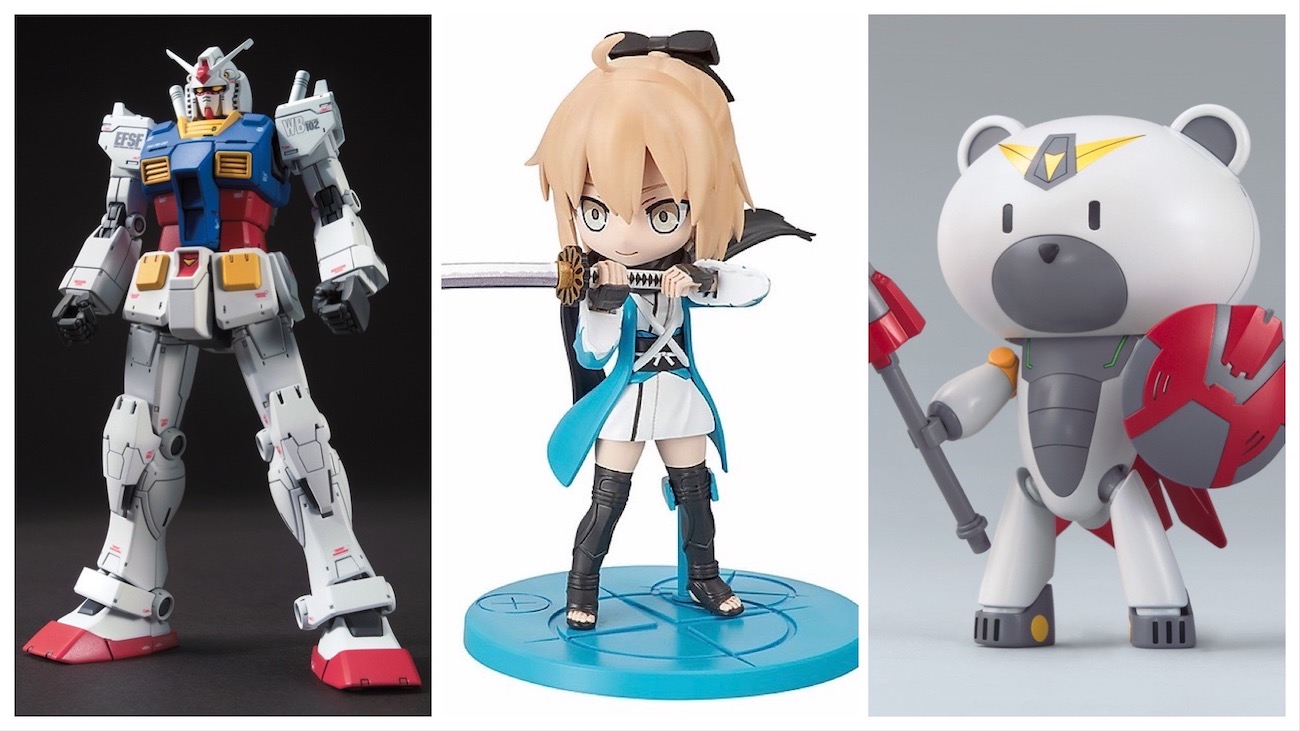 Three very different kits that are fun and fast to build – the classic RX-78-02, a Petit'gguy ready for a fight, and a Petitrits model that's not afraid to stab the bad guys.
A quick note before we get into the new models. There are some delays in this summer's release schedule. If you were waiting for a HGBD:R 1/144 Gundam TRYAGE Magnum or HGUC 1/144 Me-02R Messer, you're going to have to wait a bit longer due to shipping delays. Bandai is shooting for July, but who knows at this point? They've also delayed or scrapped the Olympiad and Paraolympiad Mobile Suit and Haro kits due to the games being postponed.
Alright, on to better news… these kits are shipping now.
HG 1/144 RX-78-02 Gundam(GUNDAM THE ORIGIN Ver.) – ~$25.00
[The kit includes] parts configurations that can recreate colors through a simple assembly and in the latest format of the HG series, making it an item suitable to kick off the 40th anniversary of Gunpla. Parts can be chosen during assembly to enjoy the characteristics of both the Early Type with an asymmetrical design and symmetrical Mid Type. The Early Type can be recreated by attaching a Gatling Gun to its left forearm, a Shoulder Magnum to its upper left body, and Vulcan Cannons to its upper right body. The left cover block can be assembled with the same parts as the right side to recreate the Mid Type.
The calves have adopted articulated verniers and can be displayed with their covers opened up, and the toe parts can also be moved. The included weapons can be attached to the joints on the waist and shield.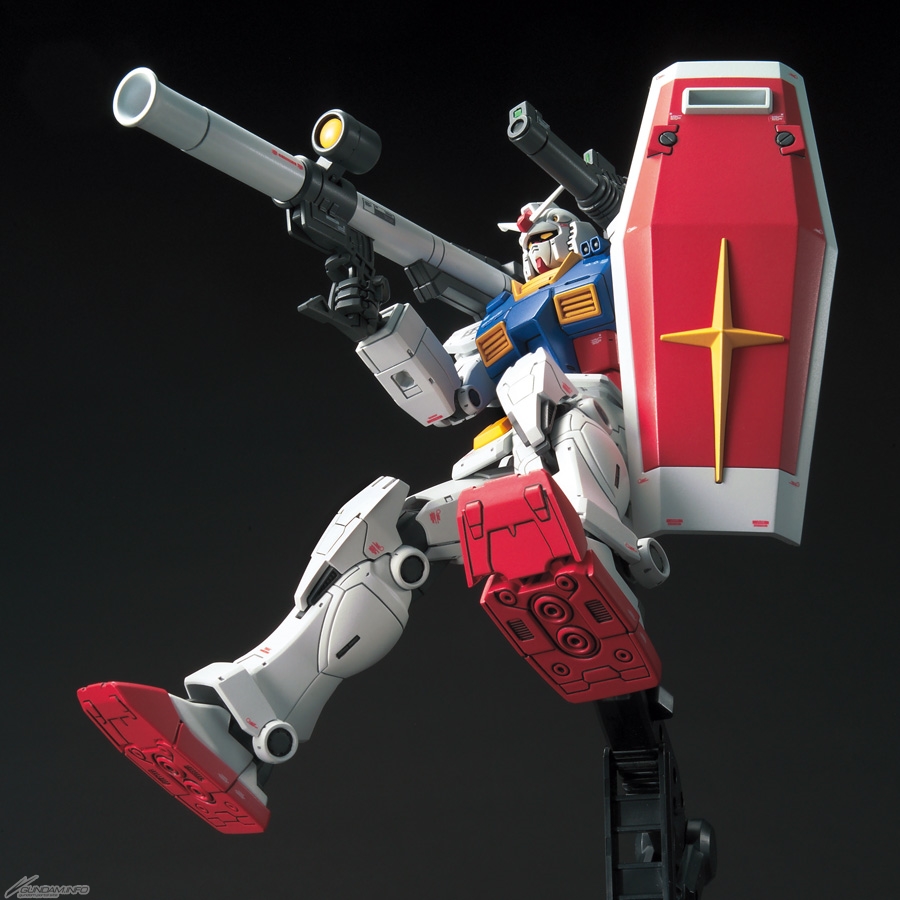 HGPG 1/144 Petit'gguy Justi'gguy –

~ $10.00
The Petit'gguy based on the Gundam Justice Knight from Gundam Build Divers Re:RISE is here. A lance, shield, cape, and special stand is included. Its antenna can be recreated with a sticker.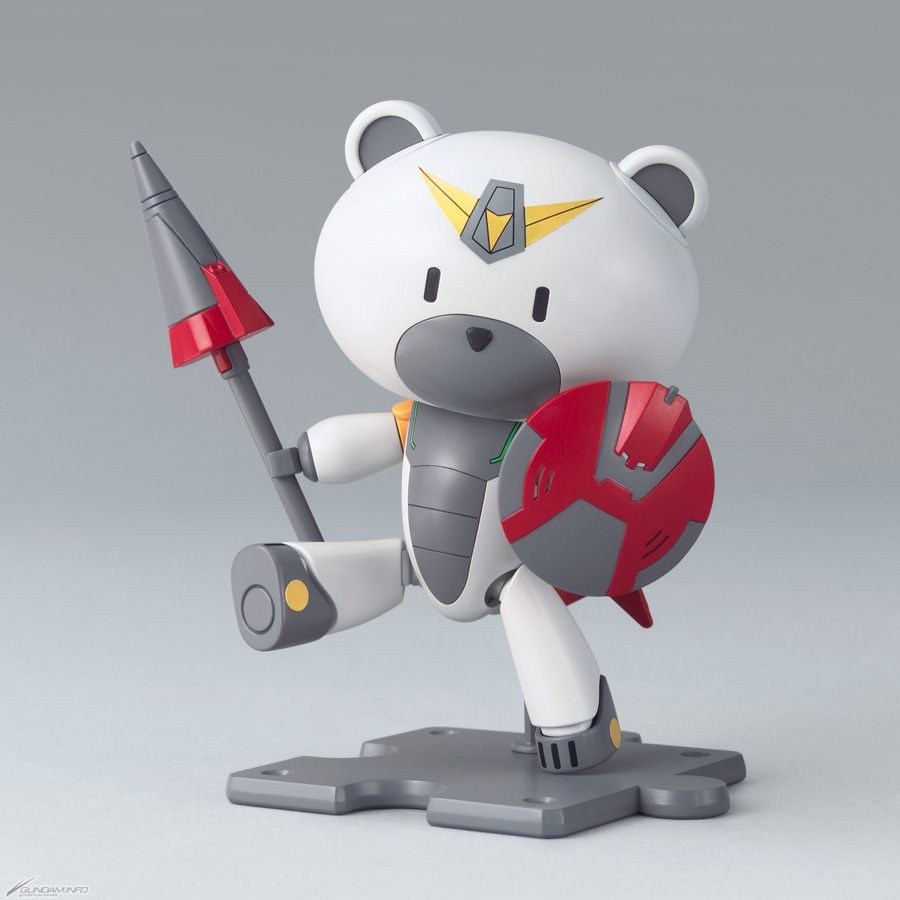 Fate/Grand Order Petitrits Saber (Okita Souji) – ~ $15.00
This Petitrits line model kit features the Saber class servant Okita Souji from Fate Grand Order! Okita features construction and articulation that allows for cute standing poses that allow the sculpt of the figure to be uninterrupted and are simple enough for even beginner modelers to build. Includes Kiku-Ichimonji Norimune sword, scabbard, display base, stickers.