ToyLand: This Blade Fig is Ready to Take on the Night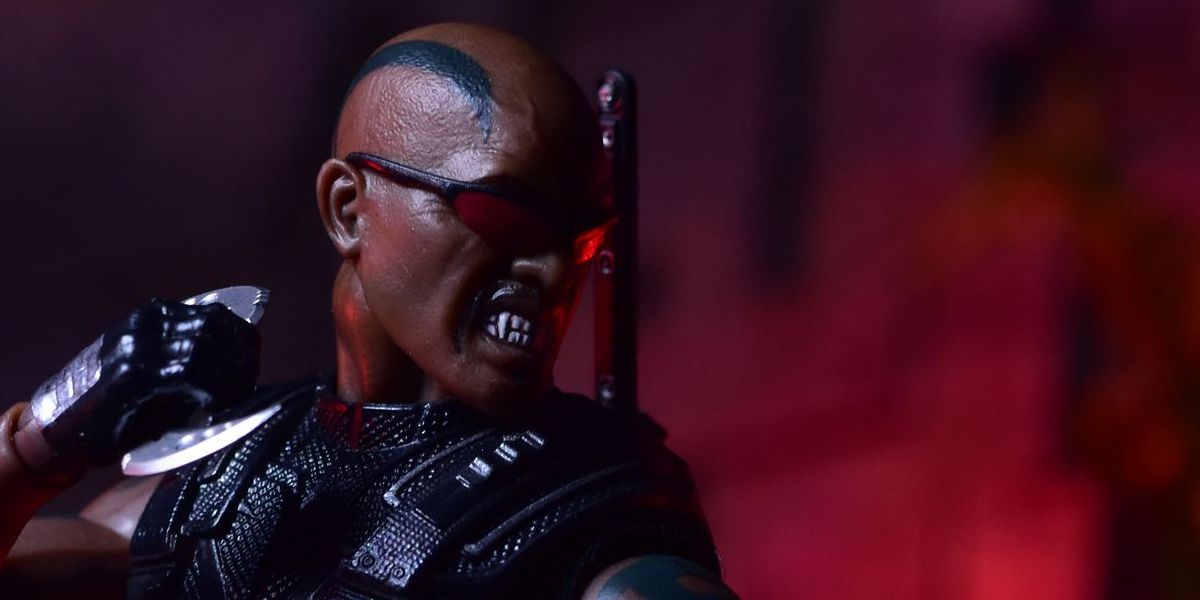 Creatures of the night don't stand a chance against this new hyper articulated figure from One:12 Collective!
Blade comes with two bald and tattooed head sculpts including a perfect snarl that portrays Blade's vengeful nature. He's decked out in tactical gear that's has just the place for the myriad of weapons – from boomerang blades and his signature sword to a pump action shotgun – he uses on a night out.
Pre-order sold out, so this fig is on waitlist right now. Make sure you get your spot in line so you won't miss out on the second wave.
MDX Blade – $85.00
One:12 Collective body with over 30 points of articulation
Two (2) head portraits
Hand painted authentic detailing
Approximately 6″ (16 cm) tall
One:12 Collective display base with logo and adjustable display post
Twelve (12) interchangeable hands
Costume:

Sleeveless t-shirt, tactical armor vest, motorcycle pants, duty belt (removable) with boomerang blade harness, left thigh harness for stake, right thigh harness for handgun, tactical boots

Accessories:

Submachine gun with two (2) removable magazines, shotgun with pump action movement & shoulder strap, handgun with two (2) removable magazines (fits into thigh holster), sword with removable sheath, two (2) boomerang blades, six (6) stakes (fit into thigh holster), four (4) pairs of removable sunglasses, gun blast FX, gun firing FX