Get ready for some 40K Warship action, but these battleships can only go in the sea? Sounds like heresy to me. Let's check it out.
World of Warships, the battleship themed companion to World of Tanks is getting the 40K treatment. It's not the first time that vehicles from the world of 40K have made it from the grim darkness of the distant future to the simulated battlefields of Old Terra. You might recall certain tanks making their debut in World of Tanks a few years back.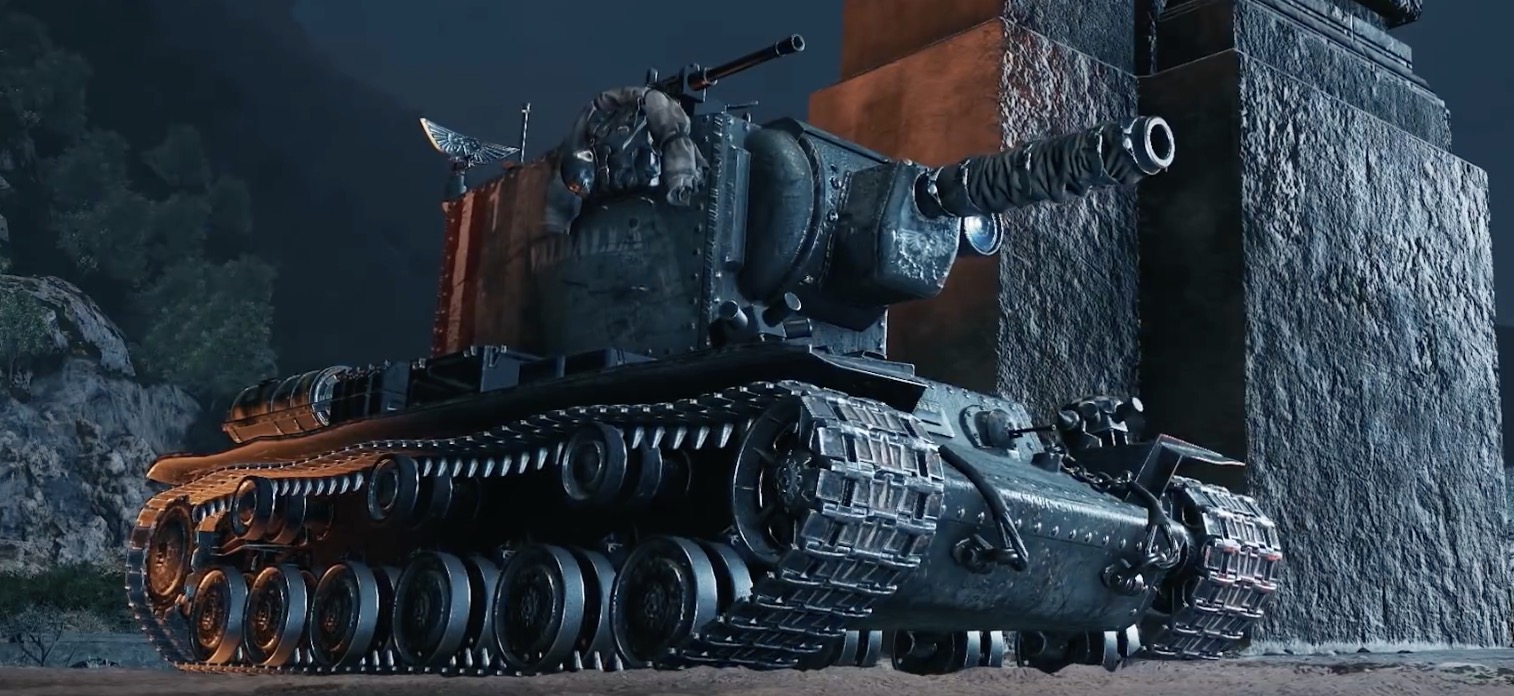 Now the seas of Terra will never be the same–they'll be protected by the indomitable might of ocean-bound Imperial vessels, or assailed by the perfidious heresy of Chaos with a cool new 40K themed pack that brings new commanders, ships, camouflages, patches, flags, and more. There are two new ships coming in June, both serving as 40K skins for the VIII Amagi. You'll get the Imperium's Ignis Purgatio, commanded by Justinian Lyons XIII: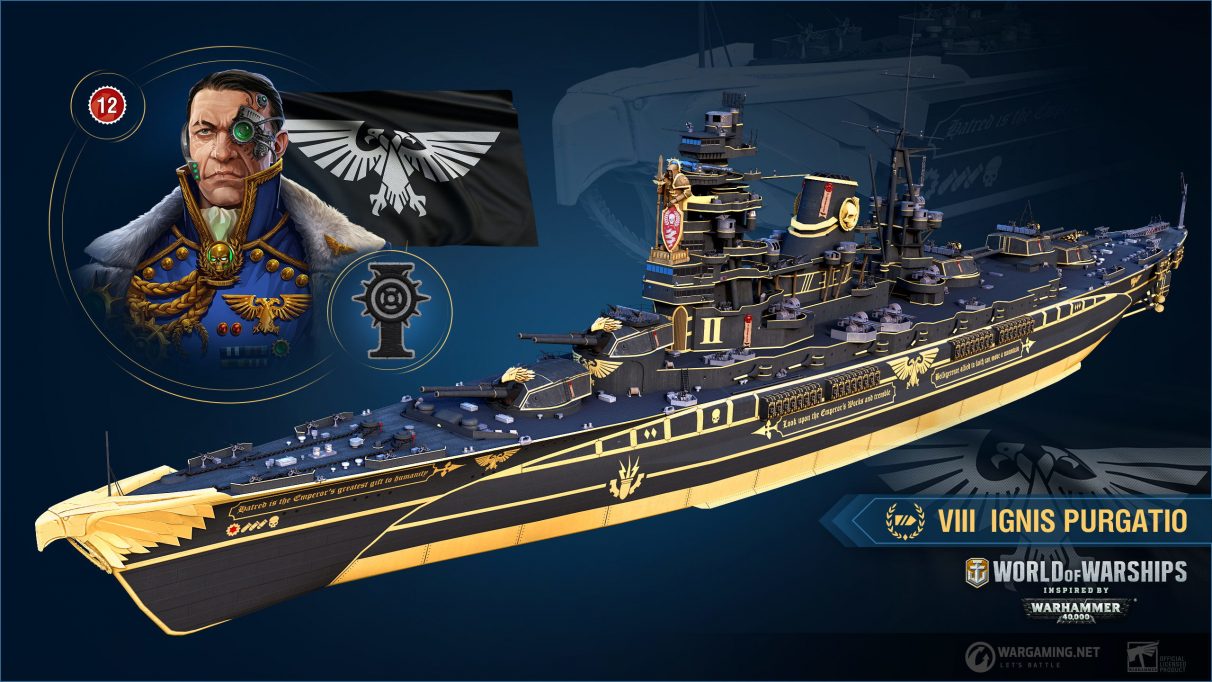 And Arthas Roqthar the Cold commands the traitor vessel Ragnarok: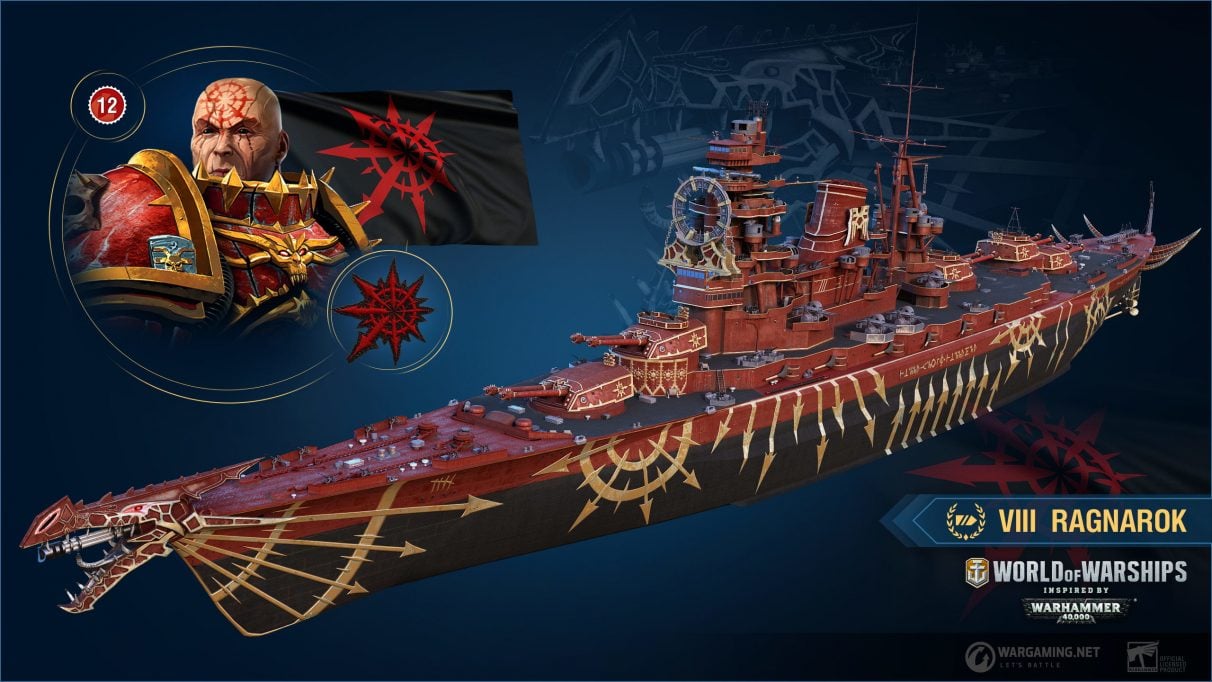 And all of this is set to debut in June, with pre-orders for the pack going up May 27th. So check back then for more details about the new patch. And if you're interested in World of Warships, check out Wargaming.net
In the meantime, good hunting commanders.