Warhammer 40K: New Catachan Colonel – Sprues And New Options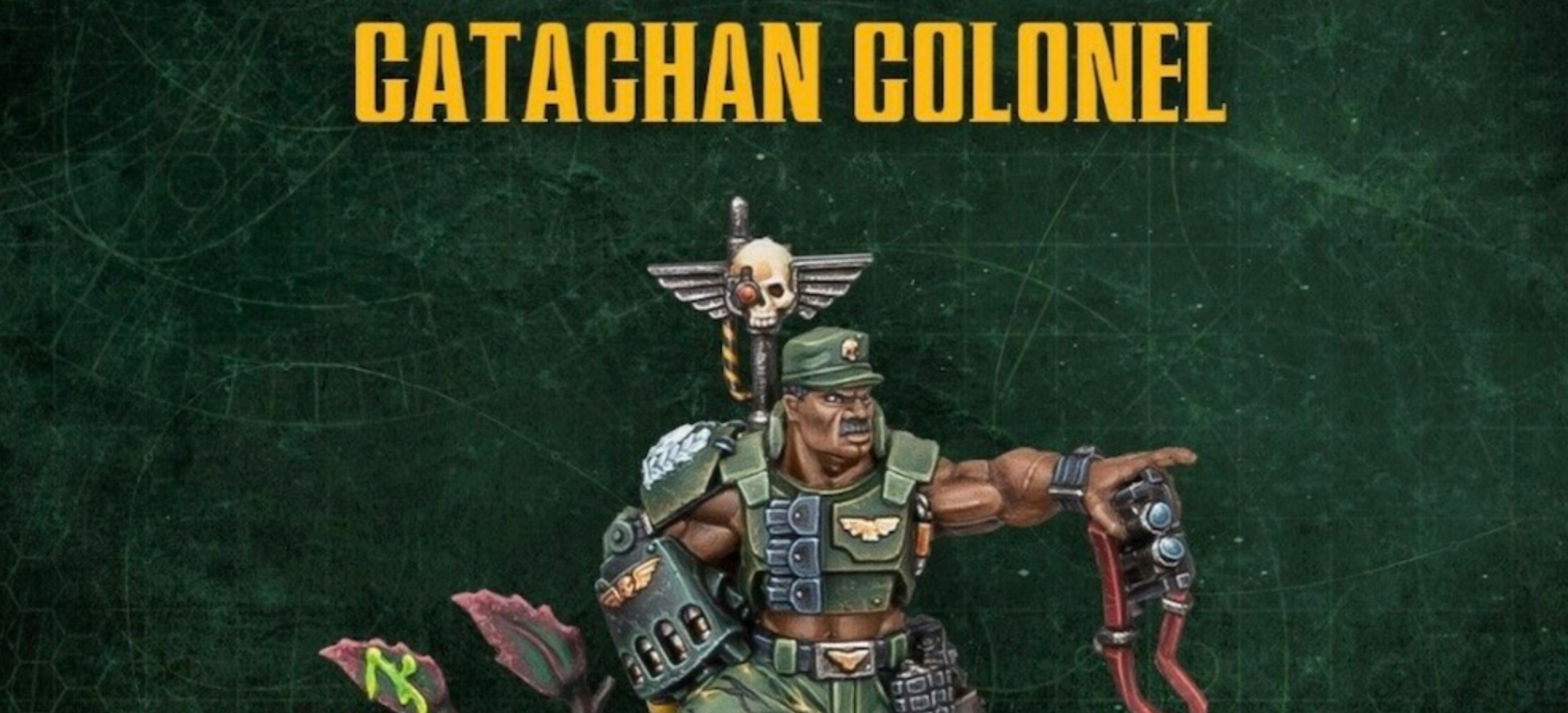 There's a new Catachan Colonel in town, and thanks to these pics, we've got a look at the sprues and new options you'll to build him with.
The new Store Anniversary miniature–a Catachan Colonel who looks straight out of the jungles of the Predator movie–is out in the wild. And by wild, we mean, a few stores have him, so we've got some amazing pictures to share that display the many different ways this Catachan can be equipped and ready to ride into battle. Come check out the new colonel.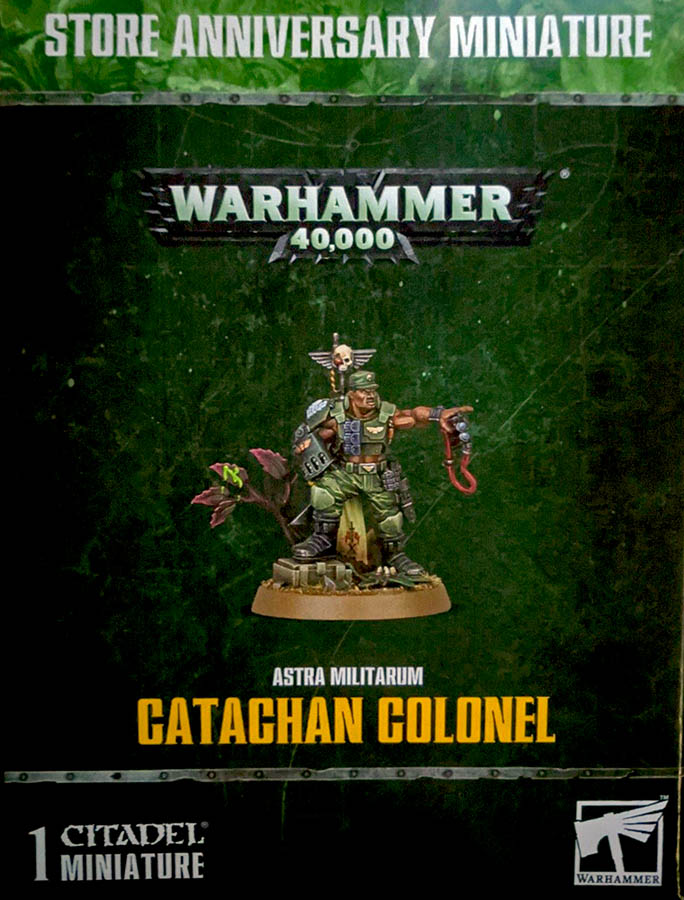 As you can see, here's the new model–but let's take a closer look. Look at these sprues…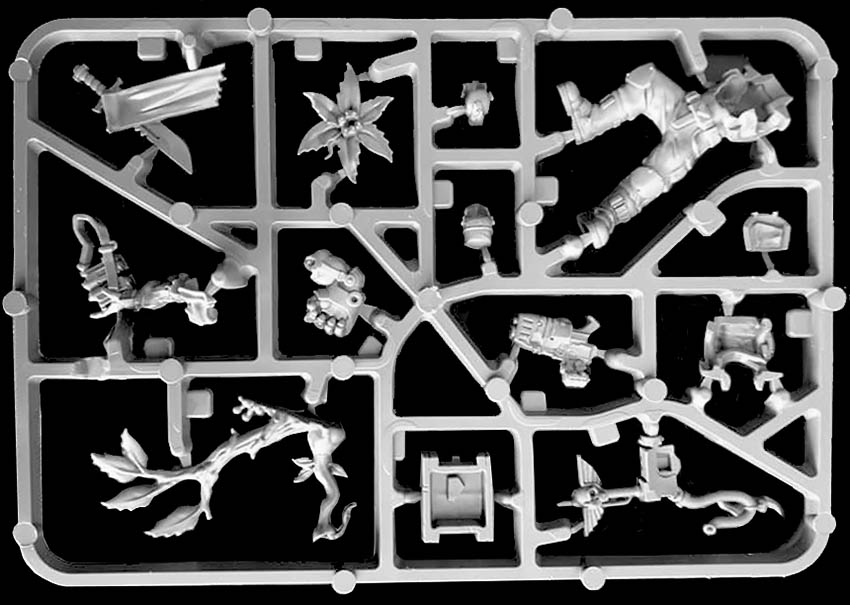 In addition to the branches and other jungle accoutrements featured on the sprues, we see a variety of different heads ready to be built: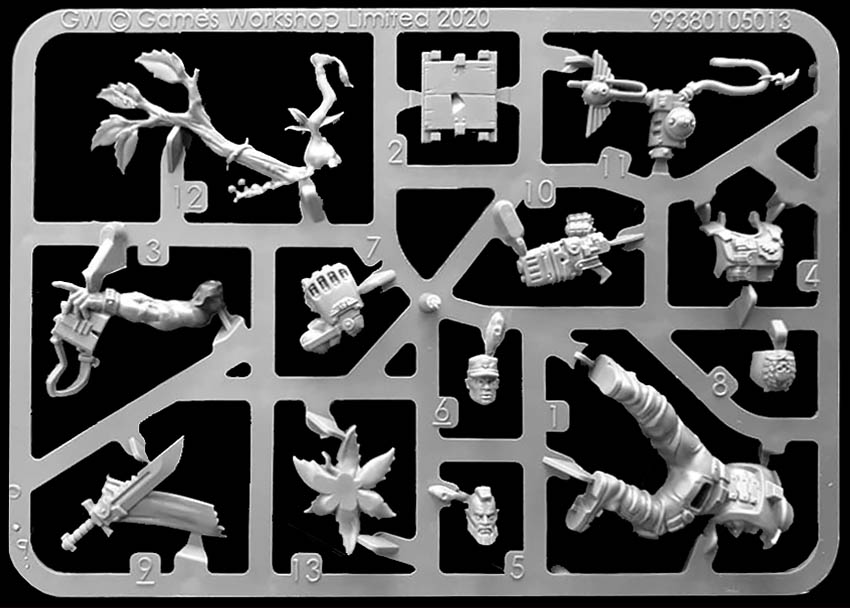 And if you're curious what that looks like if he's put together using some of these different options, have a look: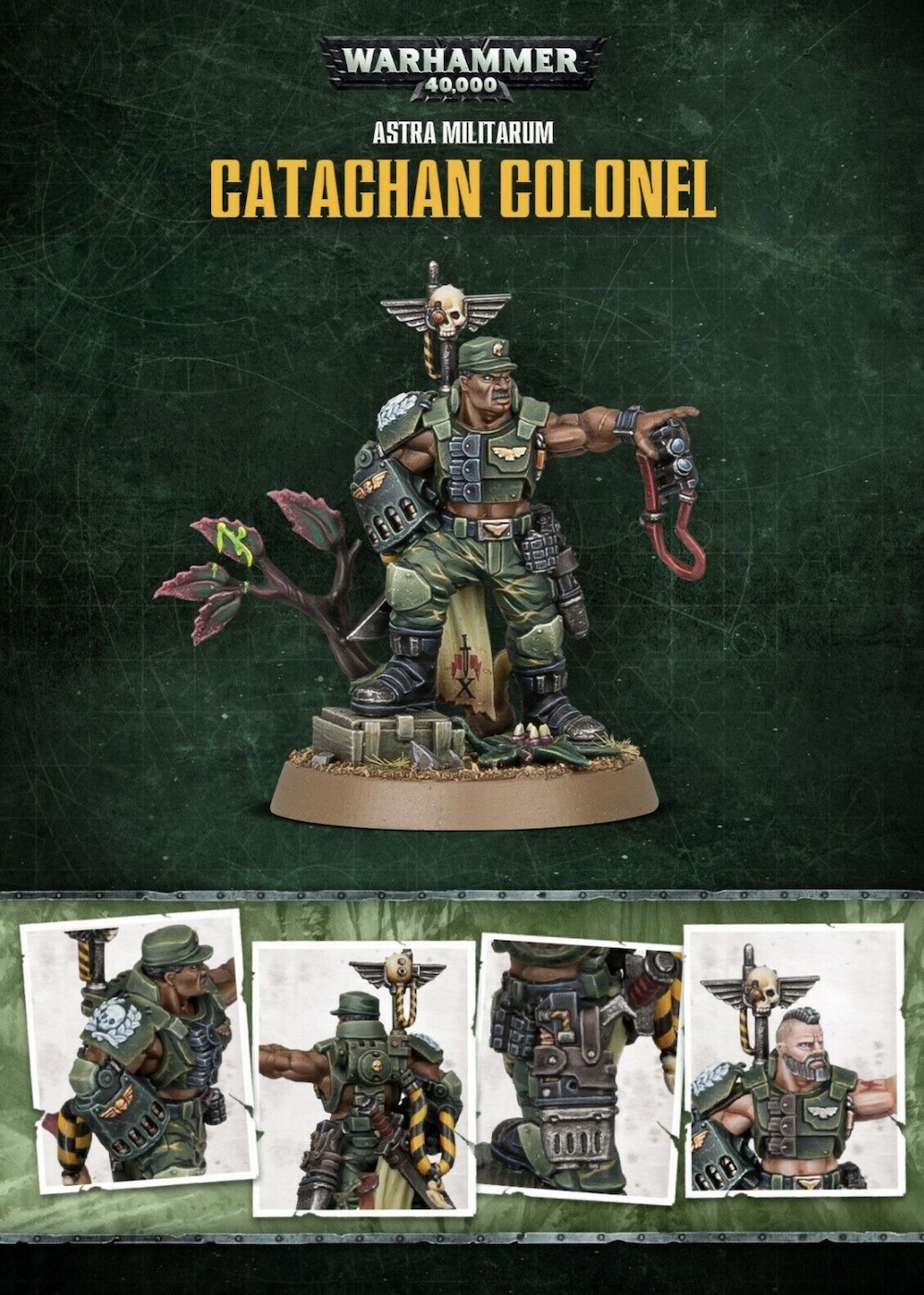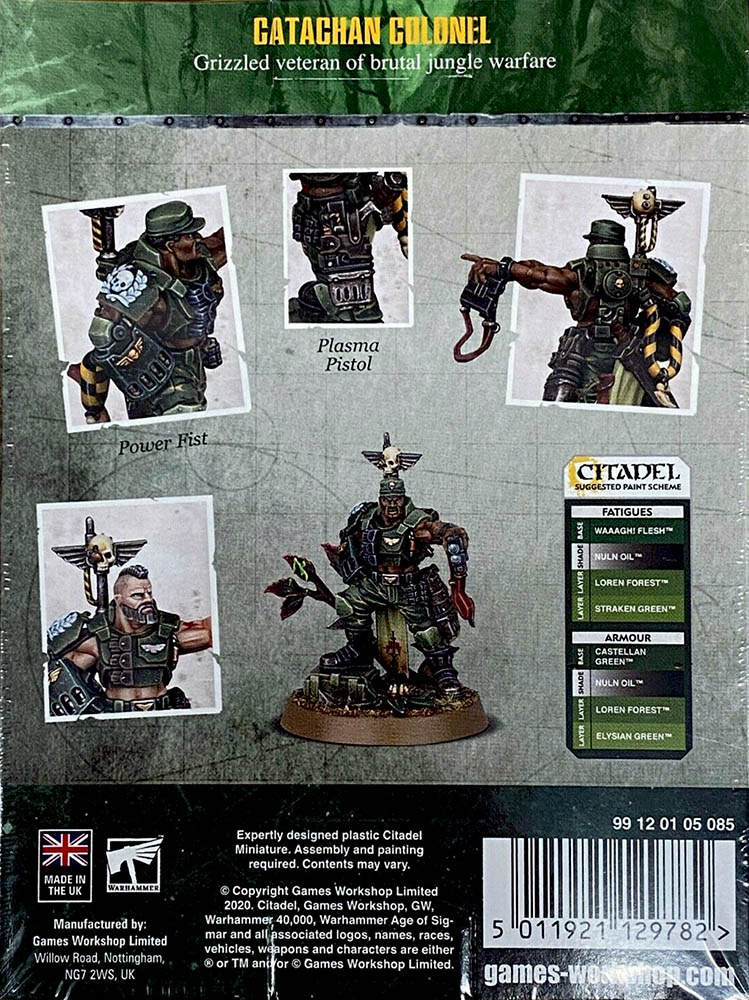 Subscribe to our newsletter!
Get Tabletop, RPG & Pop Culture news delivered directly to your inbox.
And that's the new mini. What do you think? Ready to add him to your collection? What else will we see as things slowly open back up?
Stay tuned for more!