Warhammer Adventures Adds Two New Titles With Orks And Kharadron Overlords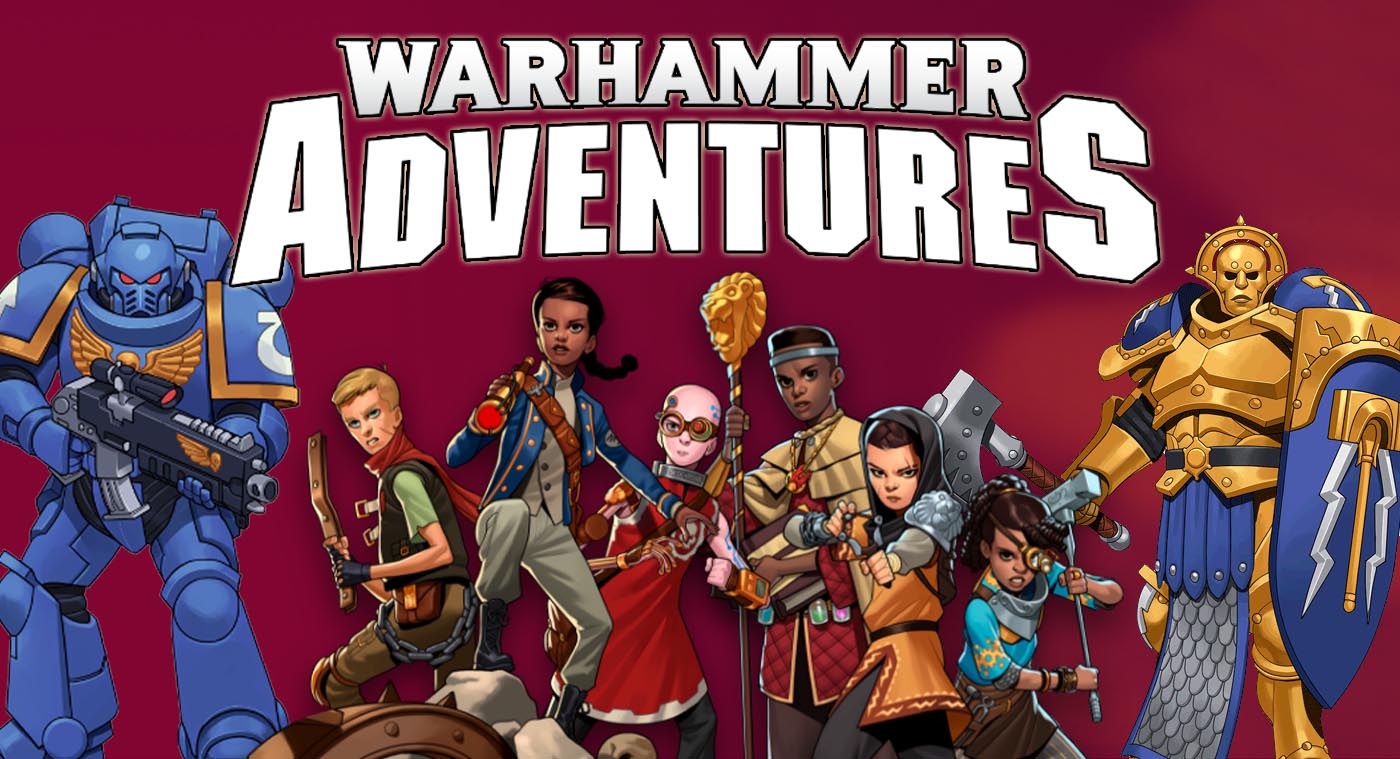 Ever wondered how a bunch of kids would fare if they were caught in an Ork WAAAGH! or on a Kharadron Skyship? It might look a little something like this.
Warhammer Adventures, the tales aimed at introducing younger readers to the adventure-laden worlds of Warhammer, will be getting two new books, according to a recent announcement from Games Workshop. The stories, which follow a group of children swept up in adventure in the grim darkness of the 41st Millennium, or the sometimes brutal world of the Mortal Realms, will spread further afield with these two new tales. Let's take a look.
via Warhammer Community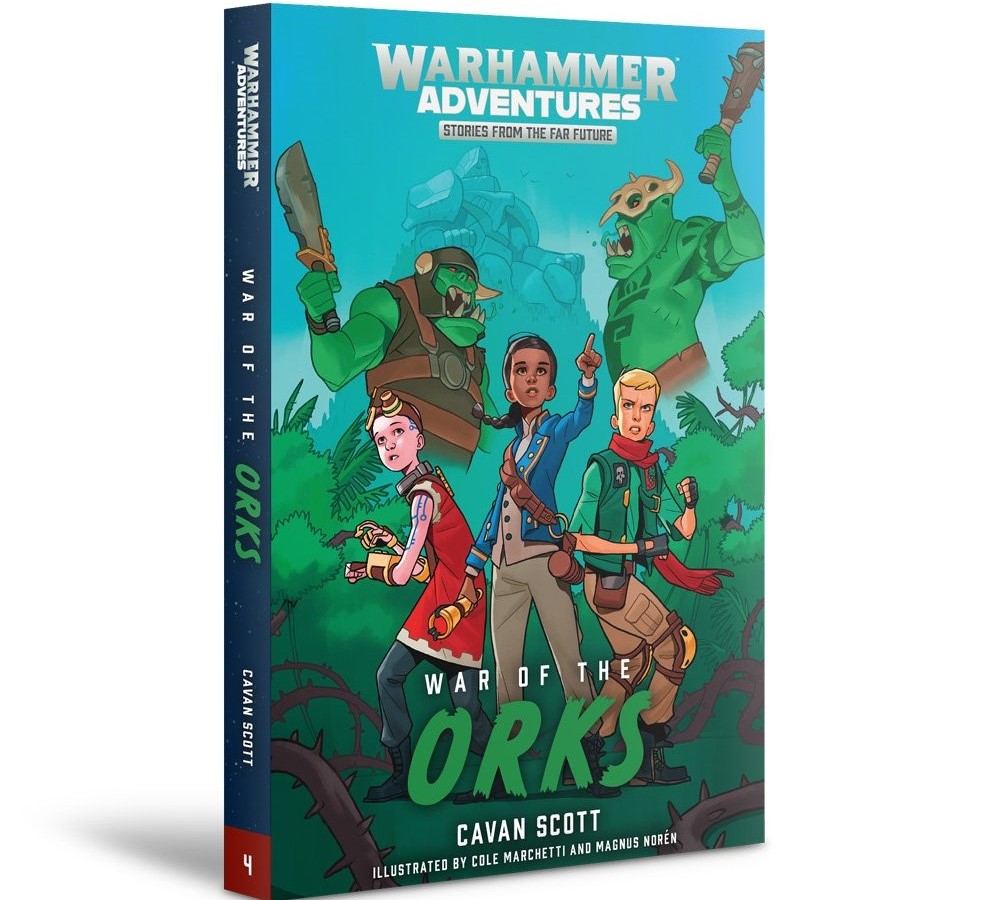 War of the Orks is the fourth novel in Cavan Scott's Warped Galaxies series, and this instalment sees our intrepid heroes caught in the middle of a full-scale greenskin civil war. Will they make it out unscathed, one step closer to finding the Emperor's Seat? Pre-order it in both paperback and digital editions this weekend.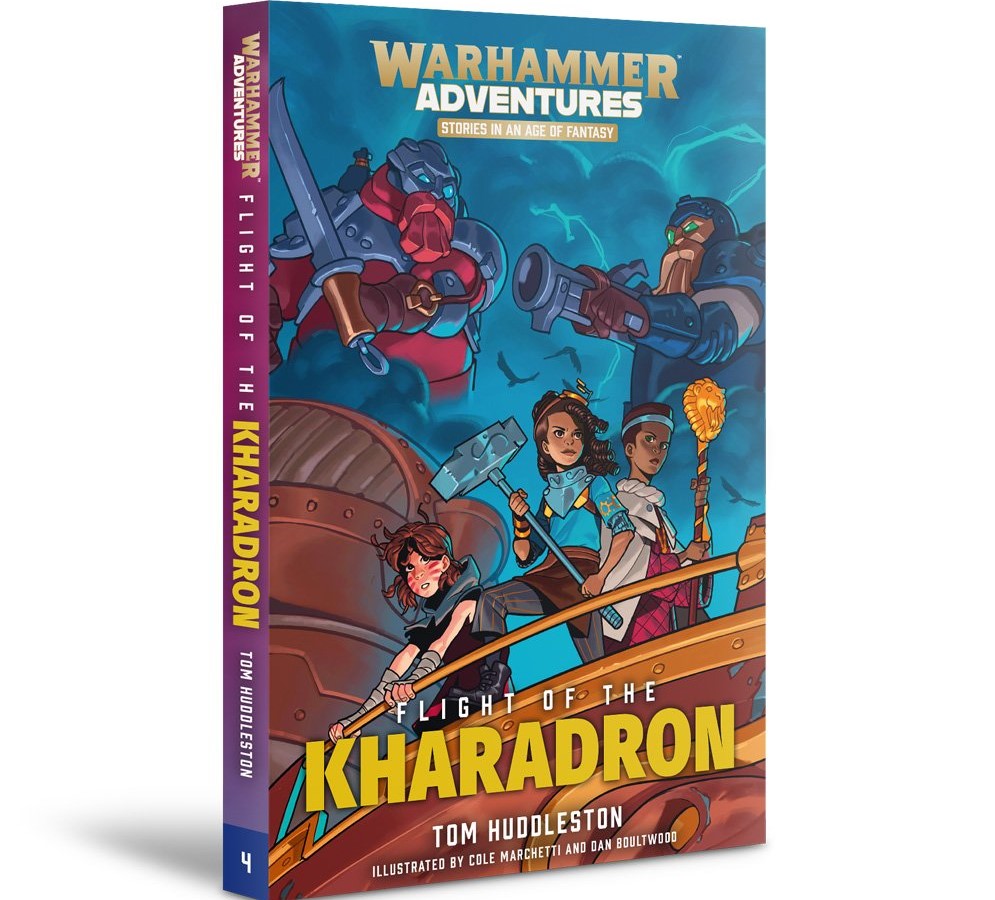 Young fans of the Mortal Realms will want to take a look at Tom Huddleston's Flight of the Kharadron, the fourth instalment in the Realm Quests series. As you might guess from the title, the adventurers have a run-in with the duardin privateers, with no shortage of high-flying action above the clouds! The Kharadron Overlords could be convinced to aid them on their quest… for the right price. As always, it will be available in softback and digital editions.
Both of these books will be up for pre-order soon. So you (or your children) can find out what the kids (and their plucky jokaero sidekick) have been up to. Keep an eye out for more, including a potential audiobook version later on down the line.
What do you think of these stories? How do you think the kids will do? Let us know in the comments!