Days Without Accident is a new Penny Dreadful adventure set in the Through The Breach system from Wyrd. It's workplace accidents with a Wyrd-Twist!
Looking for a full-sized, four-Act adventure for your next RPG session? Wyrd has a new Penny Dreadful out and it's got all the steampunk weirdness you could want. Designed for the Through The Breach universe, this adventure has the players navigating the politics of the workers vs management. Which side will your players choose?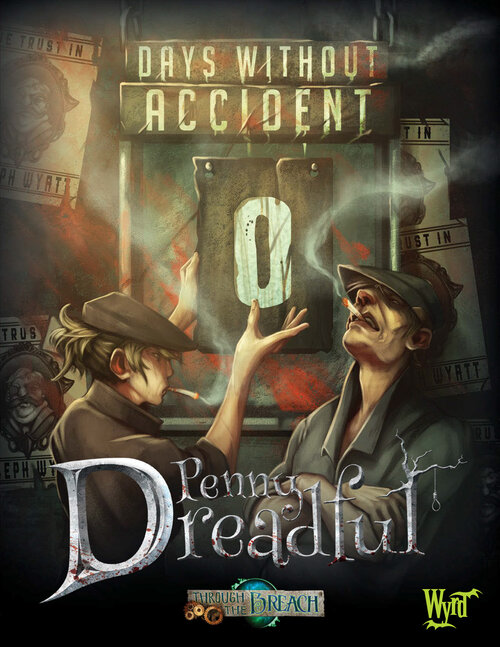 "The Fated are called to the Corners, a "worker's paradise" wedged between Downtown, the Industrial Zone, and the southern New Construction Zone. They meet an infamous Guild lawyer who believes he is close to uncovering something big involving the M&SU… as well as possible Arcanists. What the Fated believe to be a simple protection job soon throws them into the center of a conspiracy larger than anything they could have imagined. Sticking one's nose where it doesn't belong rarely ends well, especially in a place like Malifaux City.
It'll be up to your group of Fated to decide how to handle their allegiances; do you stand with the rams of the Guild, the laborers of the M&SU, or cast your lot with another group entirely."
If this adventure sounds intriguing then you can pick up a copy digitally via DriveThruRPG for $15. There is a physical version coming soon…

If you're also curious about the Through the Breach setting and game, check out their website to get the lowdown on Wyrd's RPG system and setting.
"Through the Breach is a tabletop roleplaying game set in the world of Malifaux. The players take on the role of the Fated, men and women who have caught a brief glimpse of their destinies."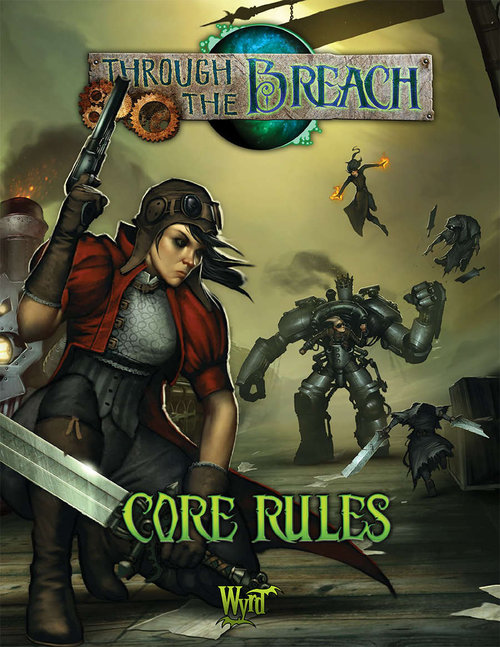 Things get a little Wyrd when you step Through The Breach…