This week on TFG Radio we discuss the latest new edition news, the thoughts of an English professor on the rules, and more!
Hey everyone! Welcome back for another episode of TFG Radio. The gang is all here for this one. They talk about the latest rules that we have seen for the new edition, Tom's excitement for Custodes in War of the Spider, what an actual English Professor thinks of the way the new edition is written, the results of the show army paint contest, and more!
The Crimson King – Instrumental by The Contradiction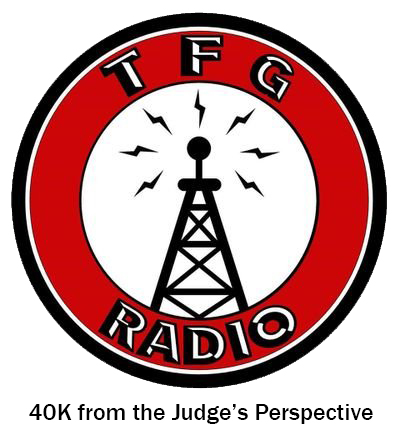 TFG Radio Twitch Stream Episode #63
~I hope you enjoy the show! Be sure to say something in the comments section. Whether it's your opinion of the show itself, or just to suggest something we could talk about in the future, be sure to drop us a line.