Lumineth Ream-Lords arrived last weekend with a new splash Army set. Let's take a look at their ancestor avenging spirit – The Light of Eltharion.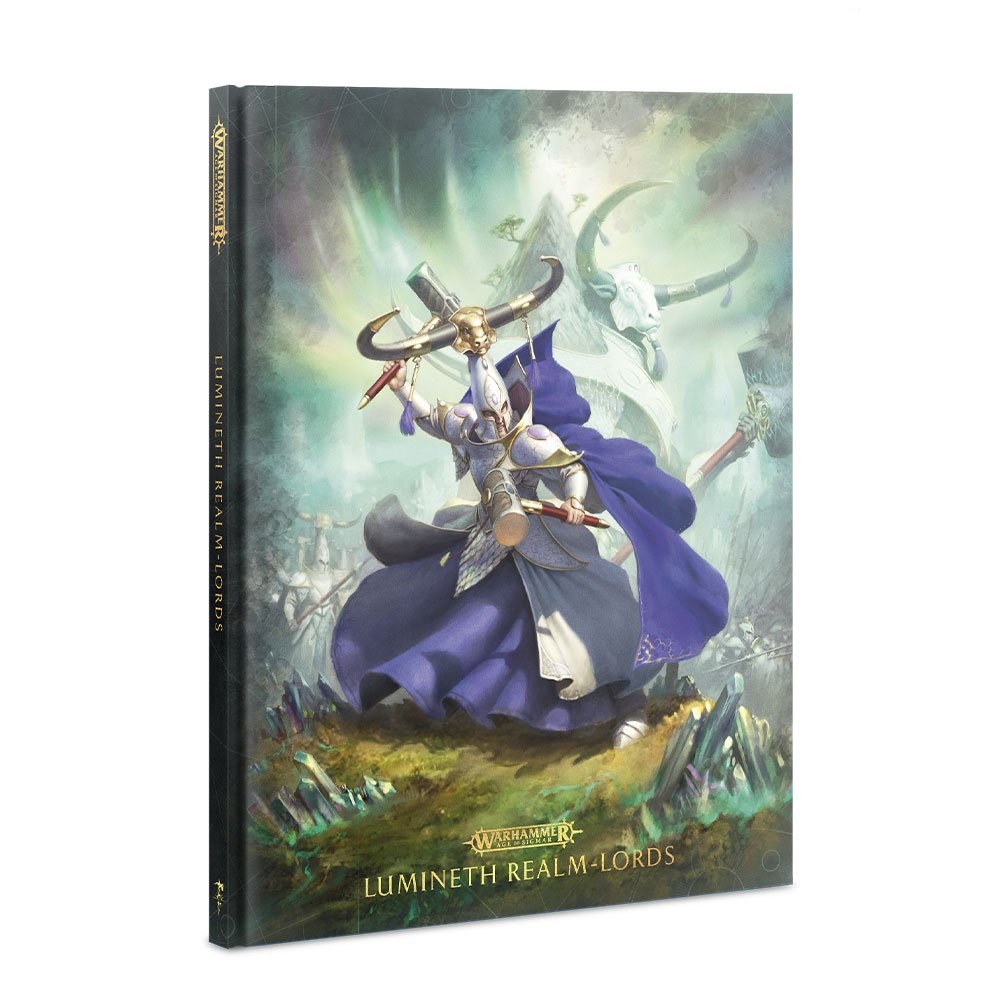 Eltharion
You will remember that Eltharion blew people's minds when he was teased early in the Lumineth rollout. He is an all new Age of Sigmar character, with an older namesake in the old WFB High Elves range. With the Lumineth Realm Lords book's arrival, we have been waiting to see his true stats . At long last, the wait is over:
The Miniature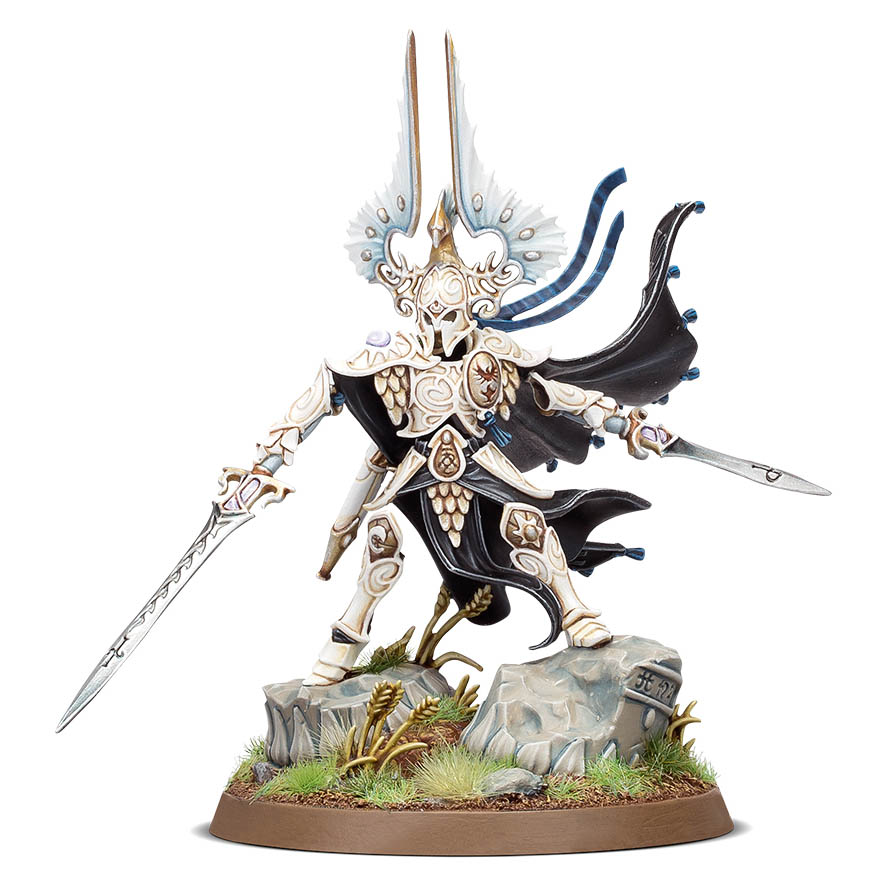 It's a masterpiece of both art direction and technical achievement.  The hollow armor and posing is a stupendous achievement, sure to fly off shelves and into the collections of both players and painters alike.
The Rules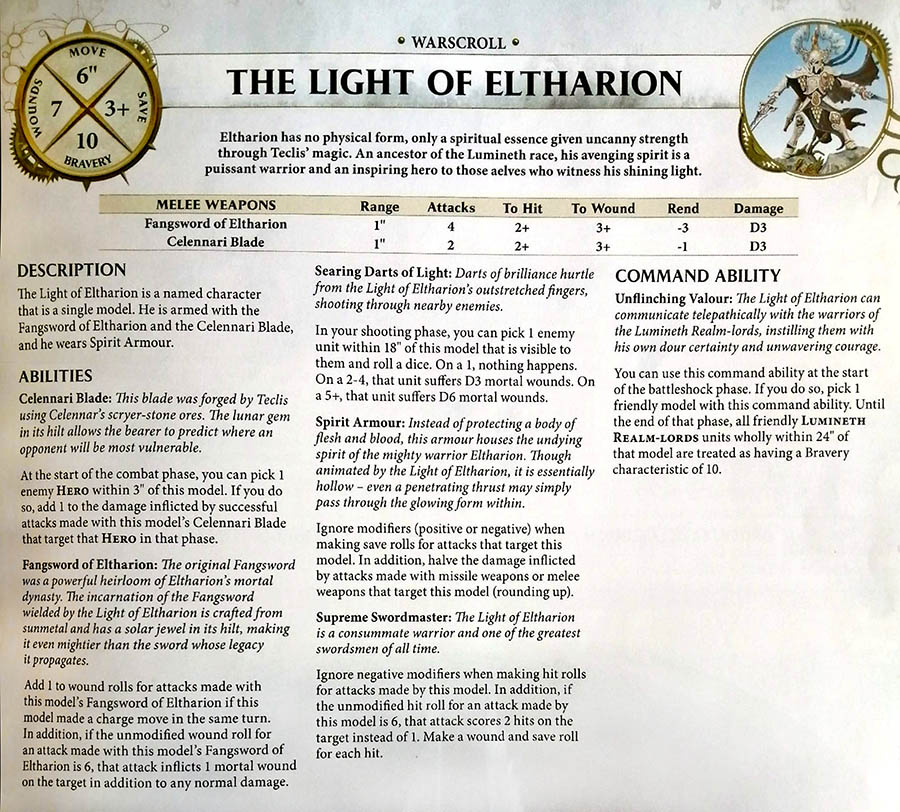 The hollow guy is a beatstick. Eltharion doens't have a huge amount of attacks, but he's all about quality, not quantity. The Celennari blade doing D3+1 damage versus nominated enemy Heroes, combined with the Fangsword's wounding on a 2+ attacks on the charge attacks that can inflict bonus Mortal wounds is going to slice and dice key enemy bad guys.
He's hitting on a 2+ across the board, so he will be a reliable scalpel to cut out the parts of the enemy you choose.  Supreme Swordmaster means there are no tricks to avoid his attacks once he gets stuck in, and hey you REALLY want to roll 6's with the guy. Oh right, don't forget about his OTHER Mortal wounds flying out of his outstretched fingers.
Spirit armor keeps him in the game longer, and the unmodifiable save will again make his survival fairly predictable.
Finally Unflinching Valour will keep your army from running in an enormous 24″ radius of the fellow. Now your only trick is to get his upfield as fast and safely as you can. Good hunting!
~What do you think of Eltharion rules & mini? Is he headed into your collection?