Age of Sigmar: Why You Definitely Want the Lumineth Box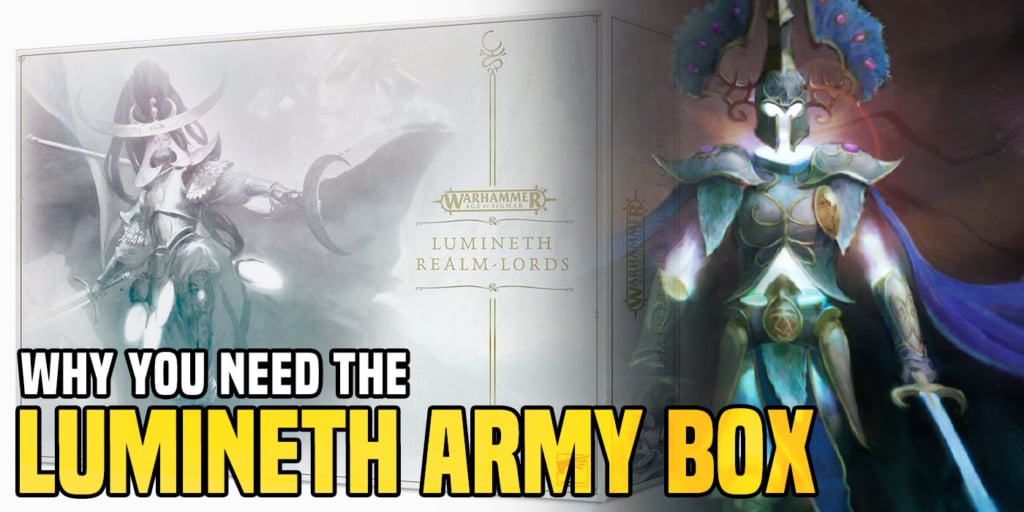 Here's 3 reasons you're going to want to snag the upcoming Lumineth Army Box.
After what feels like ages, the Lumineth Realmlords are making their way to the battlefields with a snazzy new battlebox. It comes with all sorts of awesome goodies and exclusives, plus a decent sized collection of gorgeous models. Here's the three top reasons you should definitely snag the upcoming battlebox if you're planning on using the Pointy Aelves.

Exclusive Accessories
Even before all of the snazzy new models, the Realmlords Army box comes with some really cool looking accessories that aren't available outside the box. You'll get a Lumineth-themed combat gauge, some shiny acrylic dice, a deck of cards detailing some of the artefacts and spells you've selected, and a token sheet to keep up with your aetherquartz supplies and mark controlled objectives. They'll definitely be useful for running your army, and who doesn't need more shiny clack-clack cubes?

Collector's Battletome
Every new battletome printing has gotten a slightly nicer tome, and the Lumineth are no exception. The special edition book included in the box will have a full art cover on both sides and gilt-edged pages perfect for any Hyshian general. If you're a fan of the exclusive tomes, this is definitely one to pick up.

Awesome Models
Of course, the real reason you want to pick up the Army Box is to be one of the first to pick up the new Lumineth models, and the box comes with an awesome collection. You get the Ethereal powerhouse that is the Light of Eltharion, alongside 15 gorgeous, fully customizable models, 5 cavalry and 10 spearmen. That's two battleline and a hero, so it won't take much more to have a fully functional army, and you can further customize them with a few kitbashes from the existing Aelf range. I for one am hoping to sub in some Daughter of Khaine heads to give my Dawnriders a slightly more wild look. Either way, these are going to be awesome looking models, and this is a great start to collecting a full force of Teclis's chosen warriors.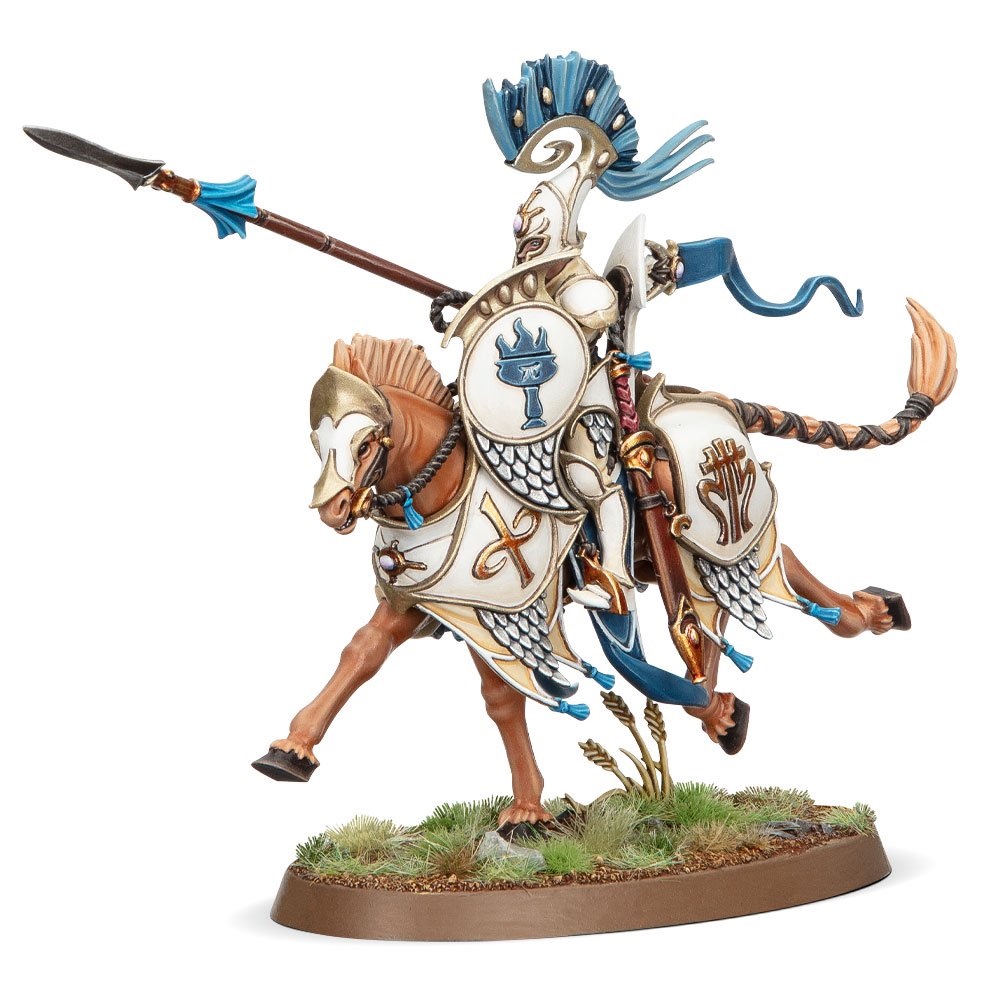 Will you be picking up the Army Box?
Latest News From BoLS: