40K Boxed Set Contents, Lumineth Imminent, Forgotten Realms & Starfinder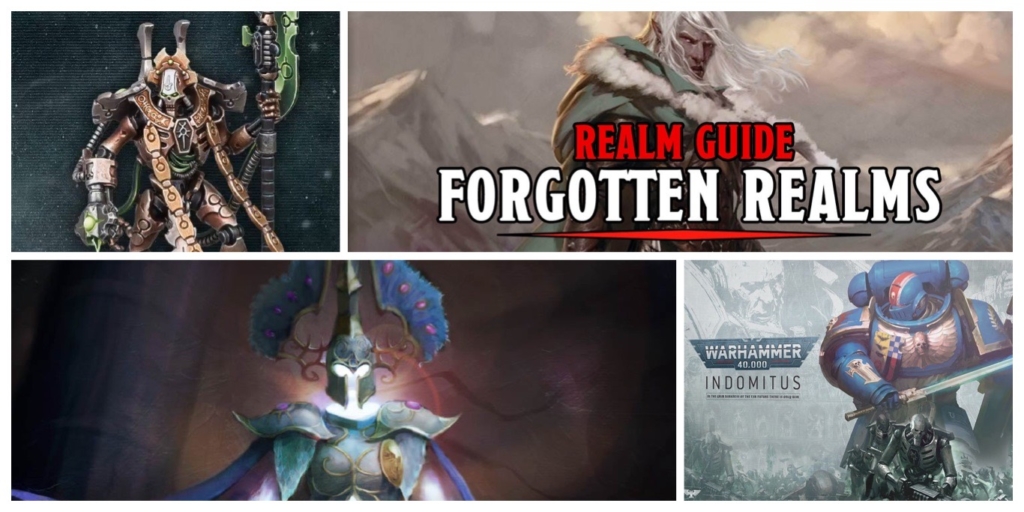 Take a look at a lot of new 40K miniatures inside the 9th Starter Set, the Lumineth Realm Lords are coming. Then take a look at D&D's Forgotten Realms, Starfinder's latest, and get a look at GW's surprising financial move.
Pimpcron has a list of strategies, it's pretty cool and stuff.
Games Workshop is showing off the new Warhammer 40,000 Boxed Set – It's Space Marines vs Necrons in 9th!
The Warhammer 40,000 Launch Box is coming and there are some brand new Primaris Space Marines in the box – check them out!
Excited about the arrival of our new robot overlords? Check out the new Necrons in the upcoming Boxed Set!
The new edition of Warhammer 40,000 is getting a new "Launch Box" – here's what we know so far. Plus even more new stuff!
Today we delve into one of the most iconic settings in all of D&D. Welcome to Faerûn – the home of the Forgotten Realms!
Fabius Bile is back and he's got some friends, enemies and frienemies along for the ride. War of the Spider is here!
The Threefold Conspiracy heats up with a deadly infection and a mind controlling fungus–what more awaits this biotech-bound conspiracy?
After a recent surge in sales put Games Workshop on track to beat expectations, the company announced its plans to refund their government aid.
Next weekend the Lumineth Realm-lords are here, along with a closer look at the new Space Marine and Necron models revealed yesterday.
Subscribe to our newsletter!
Get Tabletop, RPG & Pop Culture news delivered directly to your inbox.
Latest News From BoLS: