Geekery: New David Tennant and Michael Sheen Comedy Series Debuts this Week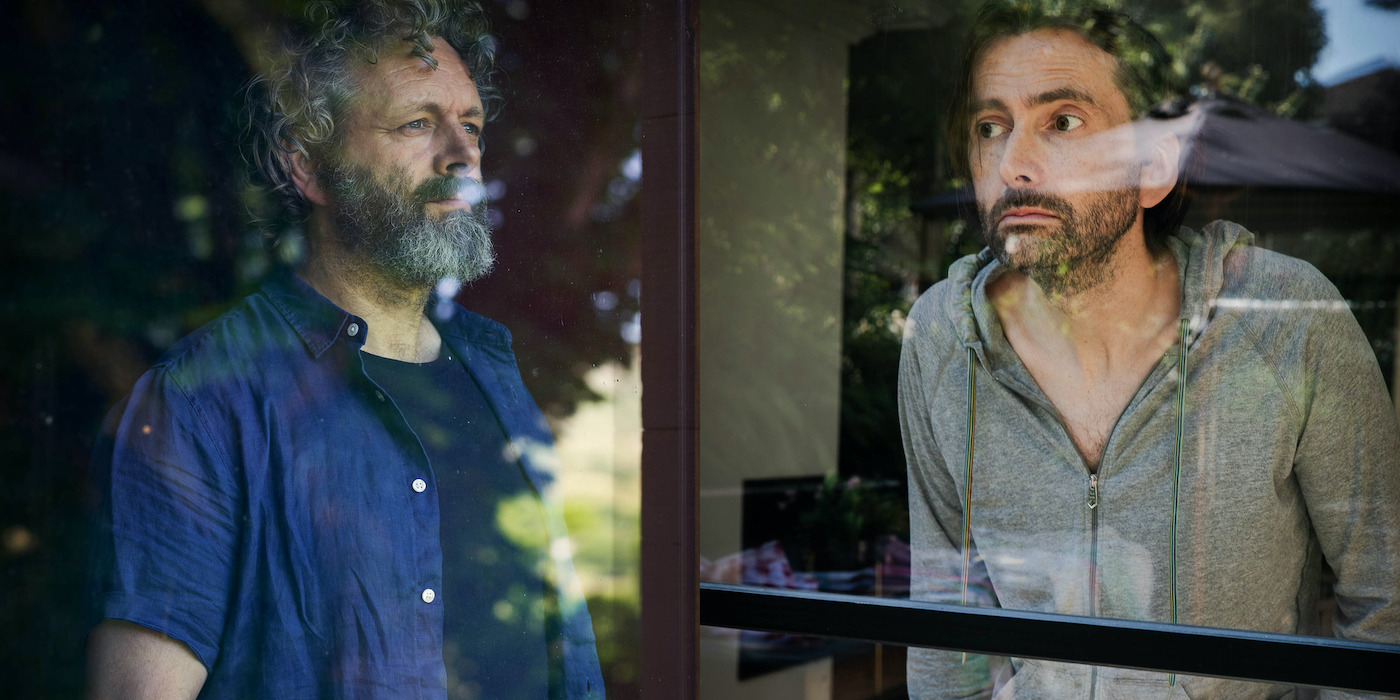 The new series follows the pair of ever-amusing actors as they get constantly sidetracked while preparing for a fictional stage production in the time of Covid.
The two have great chemistry (as seen in Good Omens), so I was very happy to read that they decided to do something new. The premise is simple and it leaves a lot of room for ridiculousness…
David Tennant and Michael Sheen (playing themselves) were due to star in a production of Six Characters in Search of an Author in the West End. The pandemic has put paid to that, but their director (Simon Evans – also playing himself) is determined not to let the opportunity pass him by. He knows how big a chance this is for him and turns his attention to cajoling his stars into rehearsing over the internet. All they need to do is read the first scene, but throughout the series they come up against a multitude of oppositional forces: distraction, boredom, home-schooling and their own egos.
New comedy series #Staged, starring #DavidTennant and @MichaelSheen, is coming to @BBCOne in June. Here's a little taster of what you can expect: https://t.co/xmzxmmVHSR pic.twitter.com/hehqJg8OX2

— BBC Press Office (@bbcpress) May 22, 2020
The team behind the series had to use conferencing software and self-recording in order to follow government guidelines on Covid-19, the limitation inspired the whole thing. Folks you'll see pop up as folks join the show are Georgia Tennant, Lucy Eaton, Anna Lundberg, and guest stars including Nina Sosanya and more.
You can catch the first of six episodes on BBC 1 this Wednesday.