Yes, yes it is. Games Workshop's latest Rumor Engine is here and it looks like it's ready to cut to the heart of the matter.
It's Tuesday which means Games Workshop has a new Rumor Engine for you. This one is pretty clearly a knife – but who's wielding it?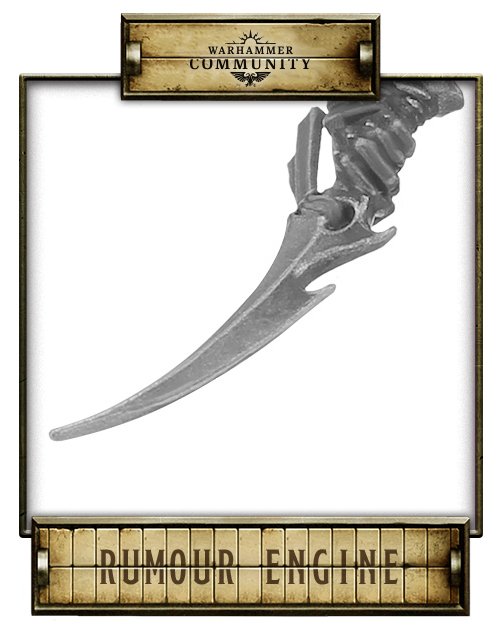 My first reaction was that it could be a weapon for the new Khainite Shadowstalkers. Here's a picture from the preview GW did: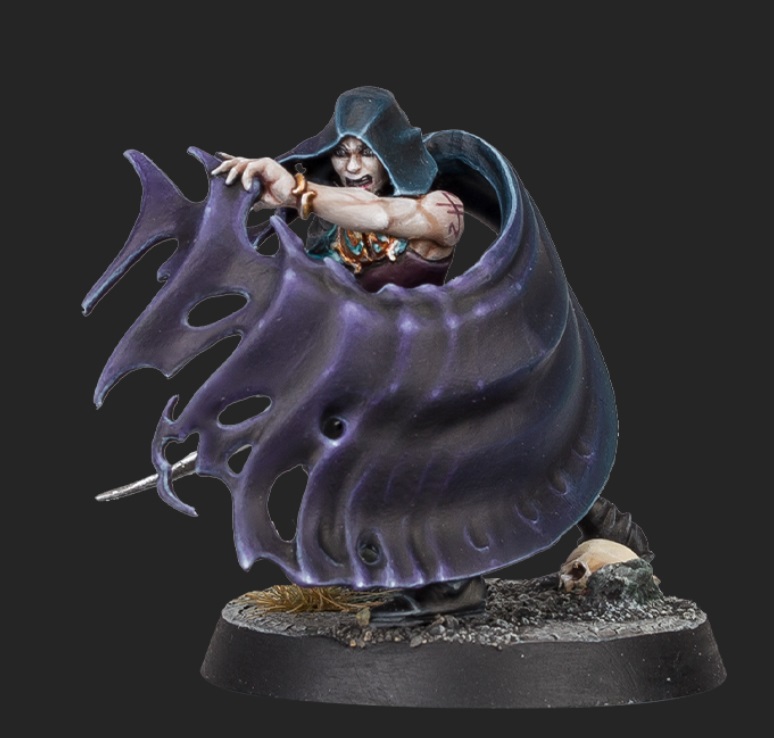 However, when I went back to find the video of them on youtube, I noticed something odd about this particular model: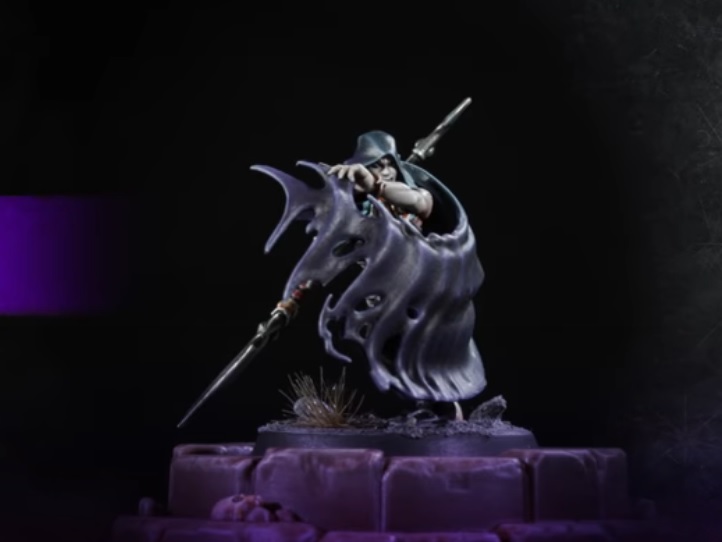 This model is actually holding a spear. Why are those two pictures different? Are there two versions of the same model? It wouldn't be the first time. Anyhow this Knife looks very "assassin-y" to me. But it could be for anyone. The hand looks like it's gloved and has some type of studs on the finger. And what's up with the ribbon? I'm not sure – but I'm sure you keen eyed readers have some thoughts. Who's dagger is this? And what faction does it belong to? It's that time to guess away!
I'm guessing it's Colonel Mustard with the Dagger In the Library…