If You Have a Love for Sci-Fi and a 3D Printer the Arvalon 8 Kickstarter is For You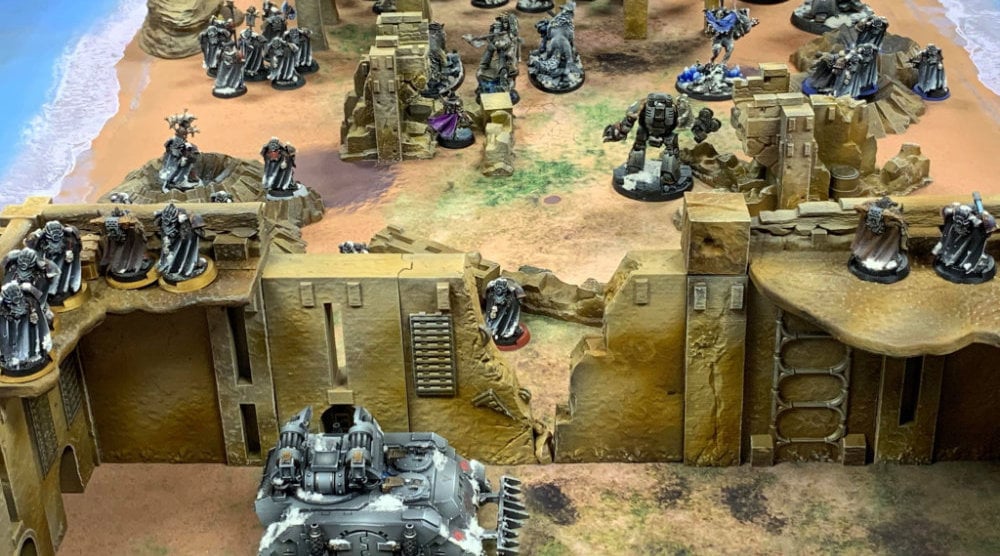 If you have a 3D Printer (or interest in collecting a STL library for a printer), here is a Kickstarter project you might want to know about! I introduce you to Arvalon 8.
The folks at RM Printable Terrain are Kickstarting 3D Printer Terrain, Miniatures and Space Ships. Clearly, these are meant for the Science Fiction Battlefield be it 40K, an Indie Game or an RPG. To make things even more exciting, RM Printable Terrain is even giving away miniatures files for free!!!  That's right, if you head to their site now, they have two 3D printer miniatures that you can get for free! The files are scaled to match the scale of Warhammer, but you can resize them to pretty much anything.
Miniatures
This Kickstarter aims to unlock 50 miniatures. The first 10 are of Space Bounty Hunters. The next 40 are of ship crews / adventurers. Below are images of the two that they are giving away for free right now.
Of course, these STL files are meant for you to get a taste of what is available on the Kickstarter. I see nothing wrong with downloading them for an STL library, and if you like them, why not support them?
Space Ships
Now here is something that I really like. Space Ships. I am thinking drop ships for an Infinity, Warhammer or Skirmish army!
This is just one of the 7 ships that they plan to do with this campaign. Nice!!!
Terrain
The first thing that caught my eye about this campaign. Of course, it helps that RM Printable Terrain was showcasing this terrain on stunning tables. Check out these pictures.
Does this terrain catch your eye too?
Wrapping it up…
There you have it. A quick look at the Arvalon 8 Printable Terrain and Miniatures project by RM Printable Terrain. The purpose of this post is to raise awareness of the campaign and company. If you like the project, head on over and take a closer look at it on Kickstarter.
If you like free miniatures, be sure to check out the STL download that is currently available.
Thanks again for reading, and until next time, Happy Gaming Everyone!!!

Subscribe to our newsletter!
Get Tabletop, RPG & Pop Culture news delivered directly to your inbox.
Read more about great Indie and Historical games on my site!
Over on Must Contain Minis, I have two other articles about Arvalon 8 – A Preview Article and a Kickstarter Article – that you can read if you are interested.
For those that don't know, Must Contain Minis is my personal Website. On it, I write about all sorts of miniatures games. What I love are games that others might consider obscure. You will find posts about tons of indie games, historical games, and games from small publishers. You can also follow me on Social Media. I am very active on Facebook and share posts of a wide variety. I upload my best pictures to Instagram and am fairly active on Twitter.
My aim is to promote gaming with companies outside of those that already dominate the gaming market.