Lego: New Star Wars Kits on the Way – This Group of Kits is the Ship(s)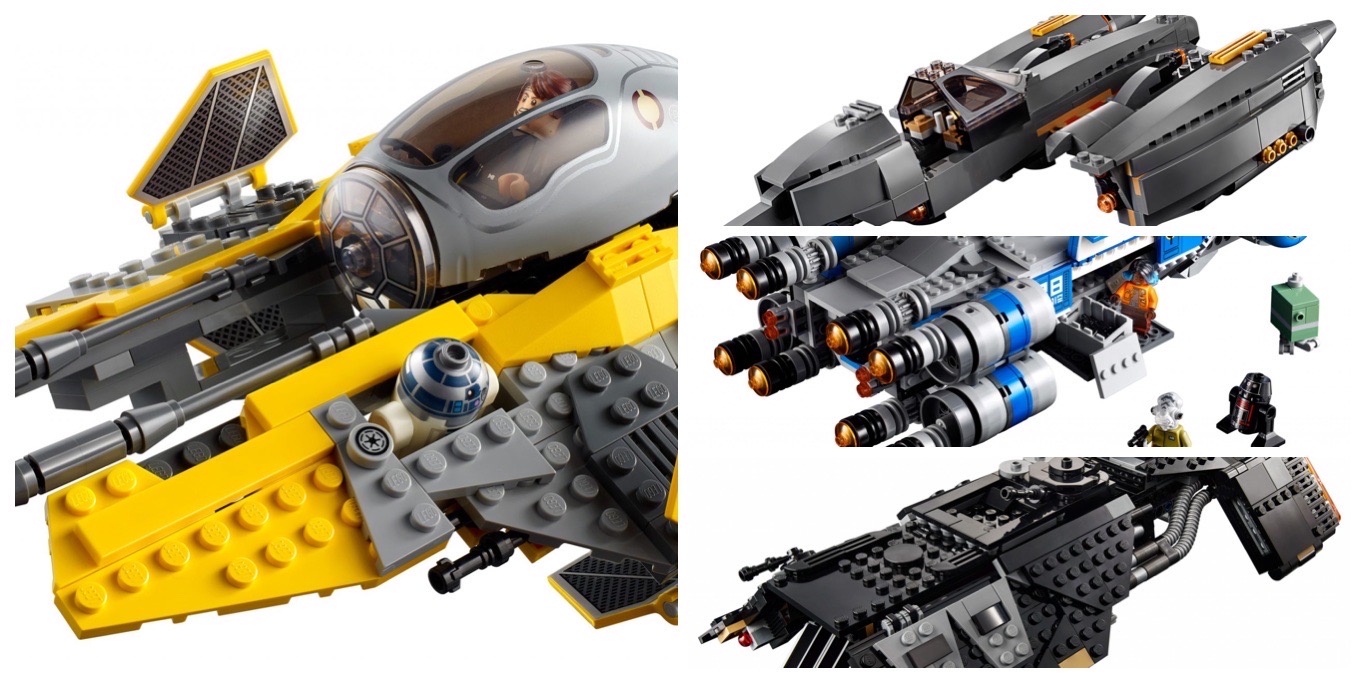 Late summer releases have been announced by Lego – if you like building ships and transports, you'll definitely want to check this out. These seven sets are based on movies, tv shows, Galaxy's Edge, and more.
Anakin's Jedi Interceptor – $29.99
248 pieces
Jedi Interceptor measures over 2.5" (6cm) high, 6.5" (19cm) long and 7.5" (17cm) wide
Includes an Anakin Skywalker LEGO minifigure, plus an R2-D2 LEGO droid figure; Anakin fits in the Jedi Interceptor's opening cockpit and R2-D2 can sit on the wing.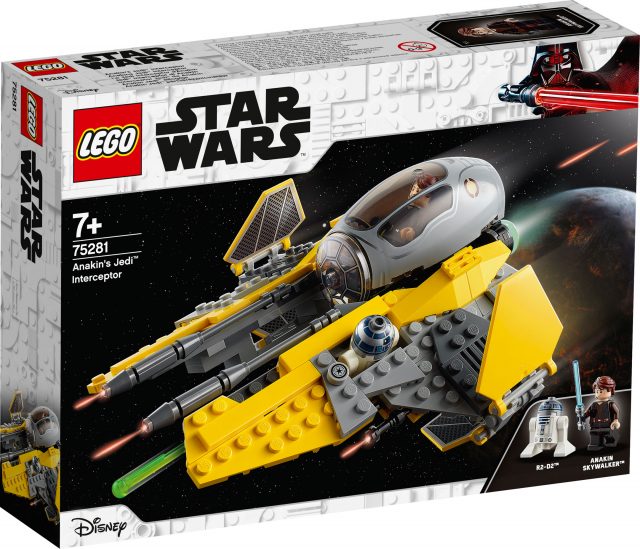 Armored Assault Tank (AAT) – $39.99
286 pieces
AAT measures over 4.5" (12cm) high, 8.5" (21cm) long and 5.5" (14cm) wide
This set includes 2 LEGO® Star Wars™ minifigures – Ahsoka Tano and Ahsoka's Clone Trooper – AAT Driver Battle Droid and Battle Droid LEGO figures, and cool weapons including 2 Lightsabers.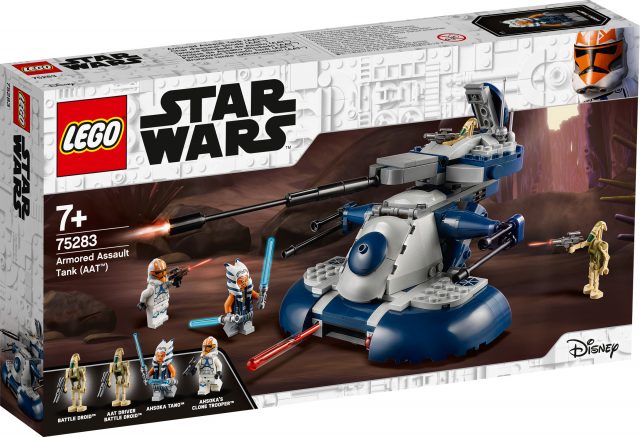 Knights of Ren Transport Ship – $69.99
595 pieces
Spacecraft measures over 3.5" (8cm) high, 11.5" (29cm) long and 6.5" (17cm) wide
Includes 3 minifigures – 2 Knights of Ren with new-for-August-2020 helmets and lots of weapons, and Rey with a Lightsaber.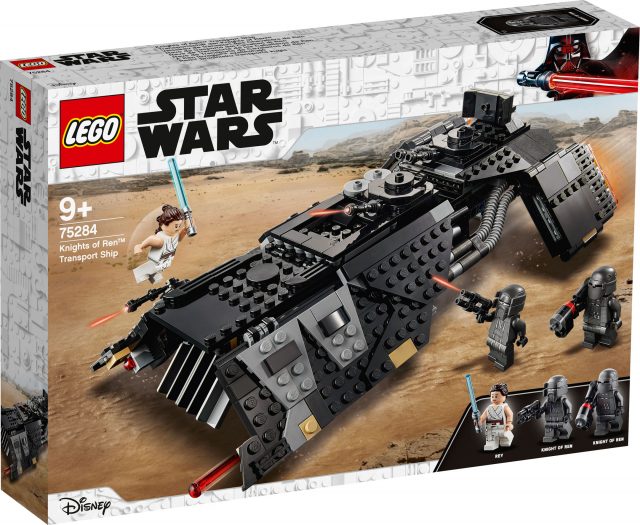 General Grievous's Starfighter – $79.99
487 pieces
Model measures over 3" (8cm) high, 11.5" (30cm) long and 6.5" (17cm) wide
Includes 3 minifigures – General Grievous, Obi-Wan Kenobi with a Lightsaber, and an Airborne Clone Trooper with a blaster.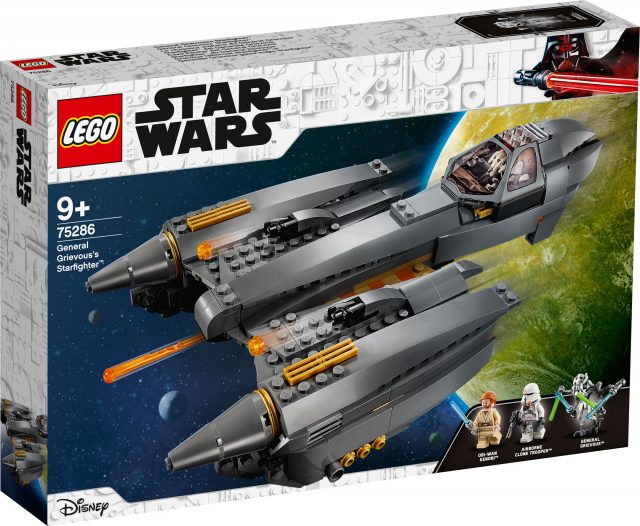 Death Star Final Duel – $99.99
775 pieces
Death Star playset measures over 5.5" (14cm) high, 8.5" (22cm) long and 12.5" (31cm) wide
Comes with 5 LEGO minifigures – Darth Vader, Luke Skywalker and Emperor Palpatine with Lightsabers, plus 2 Imperial Royal Guards with force pikes.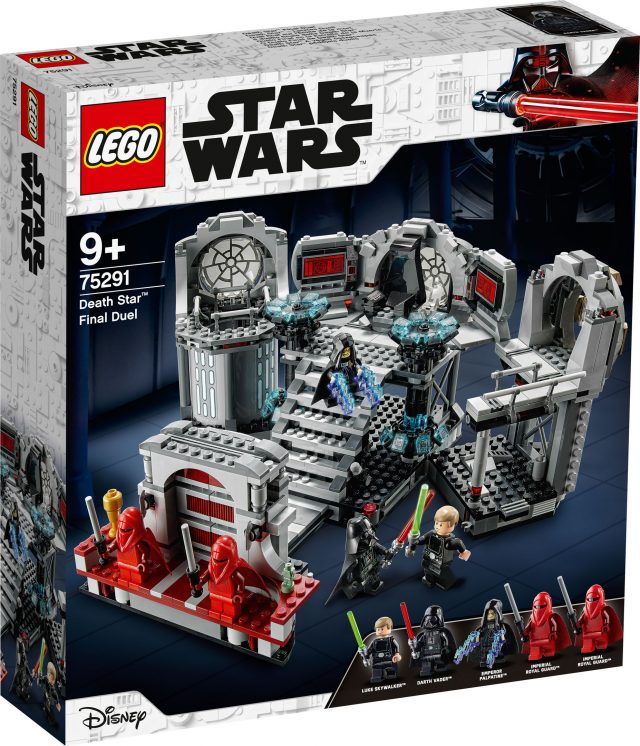 Resistance I-TS Transport – $99.99
Subscribe to our newsletter!
Get Tabletop, RPG & Pop Culture news delivered directly to your inbox.
932 pieces
The Resistance I-TS Transport measures over 3" (8cm) high, 13.5" (34cm) long and 6.5" (17cm) wide
Includes Lieutenant Bek and Vi Moradi minifigures, plus Astromech Droid and GNK Power Droid LEGO figures.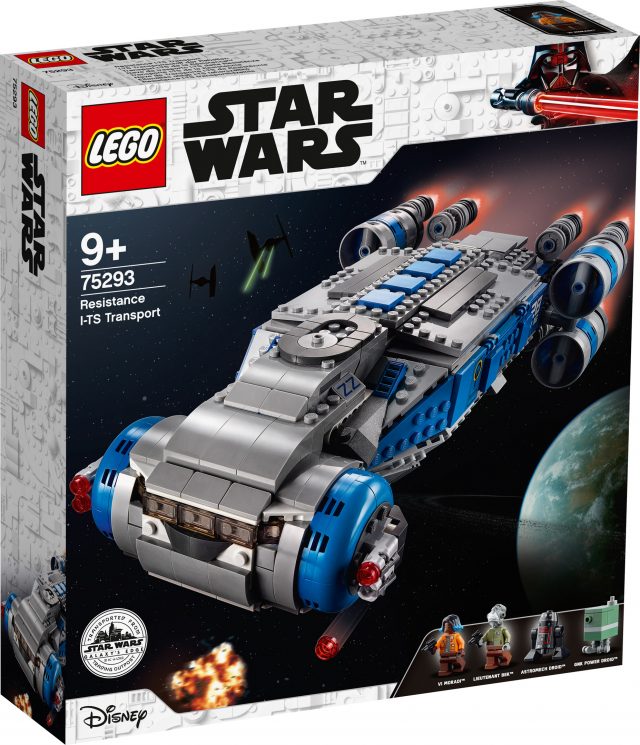 If you prefer that the advent calendar be a holiday surprise, please stop after this horrible pun.
LEGO Star Wars Advent Calendar – $39.99
311 pieces – including minifigs and buildable toys
Build Christmas joy with the LEGO Star Wars Advent Calendar (75279), featuring buildable characters, vehicles, and locations behind each door. There is also a code to unlock Star Wars: The Skywalker Saga game content.