Mantic: New Expansions and Limited Edition Mini for Hellboy: The Board Game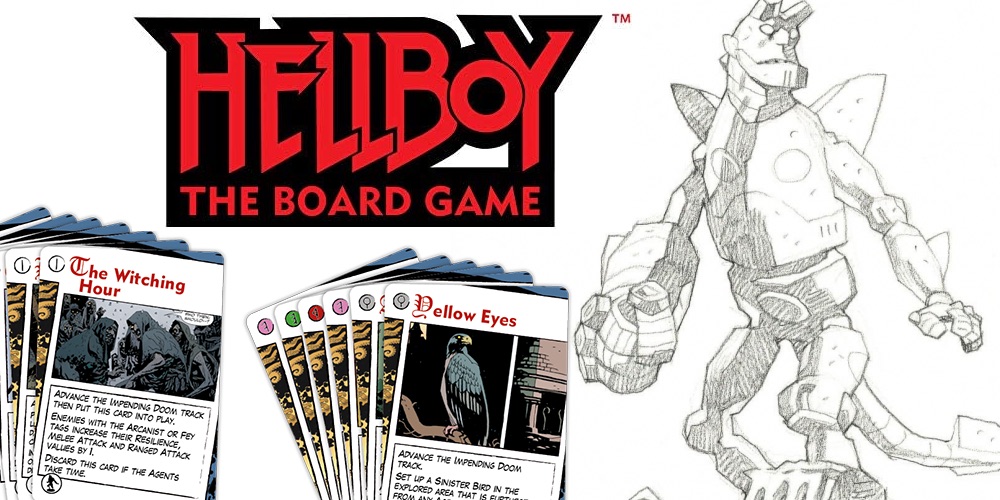 Mantic has teamed up with Dark Horse Comics and Mike Mignola to raise funds for charity with a new mini for Hellboy: The Board Game. Take a look at Robot Hellboy and the new B.P.R.D. Archives expansion!
Mignola has being sharing a new, daily illustration on his Twitter account since the pandemic started. He's been auctioning off the pencil sketches and donating the proceeds to World Central Kitchen, which provides meals for those in need. One of these sketches caught the attention of the folks over at Mantic – a massive mechanical Hellboy perched on a crumbling building.
 "When we saw that illustration, we just knew we had to make a model of it," explains Ronnie Renton, CEO of Mantic Games. "Plus, we really wanted to do something to compliment the fantastic work Mike Mignola has done to raise money for World Central Kitchen during this difficult time."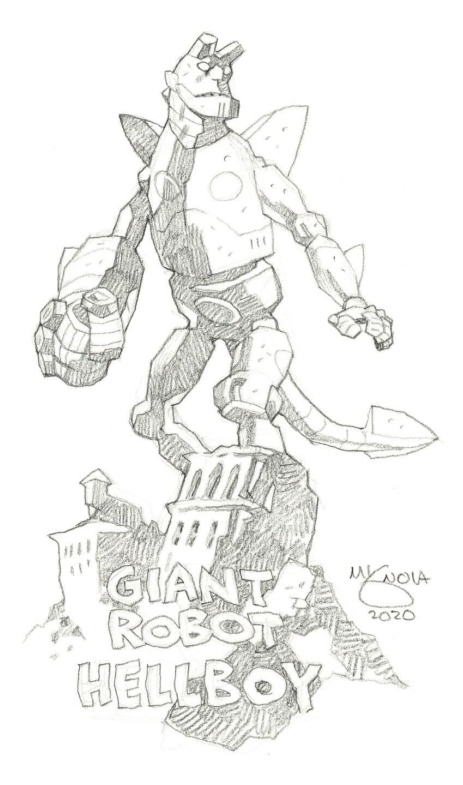 This is a limited edition, each will be handmade from resin by the Mantic team. The giant robot will be playable in the solo version of Hellboy: The Board Game – a hero this big won't need a lot of help to take on foes. This big guy offers a new way to play solo games, giving players new ways to spend their actions to defend, attack, and move at the start of each round.
10% of the sales for the mini will be donated to the World Central Kitchen, which has provided more than 10 million meals to students, families in need, seniors, and frontline healthcare heroes. You can preorder here – it's expected to ship in late July.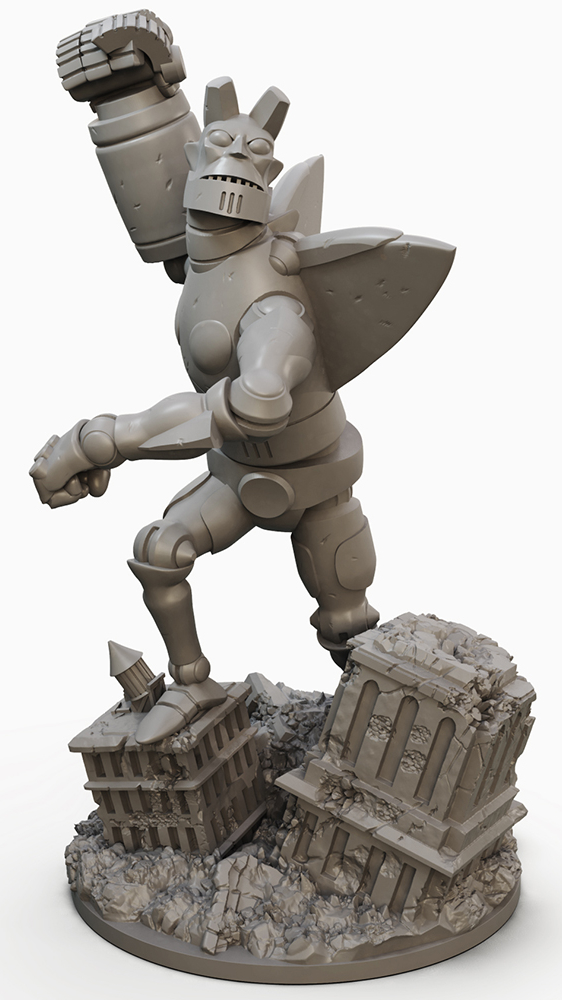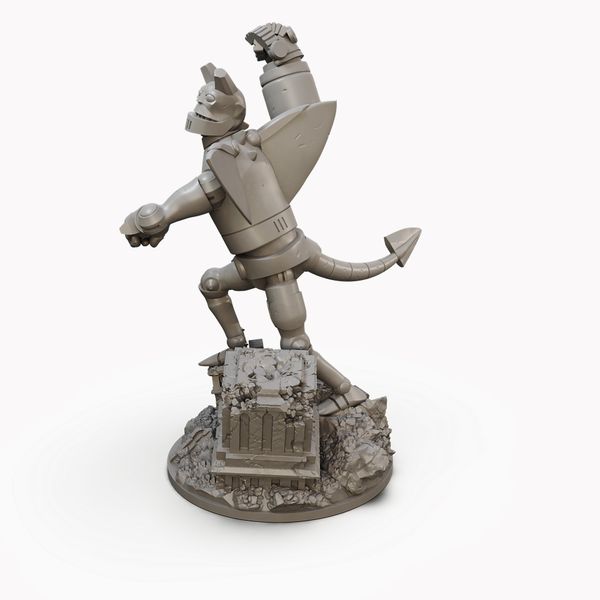 New Expansion
The B.P.RD. Archives expansion is out this month. It allows players to create their own missions with Case File cards that add new minions and more. You can pick up the full expansion plus the Baba Yaga and Hecate boss boosters for $74.99.
2 x pre-assembled plastic werewolves
2 x pre-assembled plastic wolves
2 x pre-assembled plastic witches
2 x pre-assembled plastic killer birds
2 x pre-assembled plastic harpies
2 x pre-assembled plastic bat swarms
Case File Constructor Cards
1 x pre-assembled plastic Baba Yaga plus associated cards
1 x pre-assembled plastic Hecate plus associated cards