Games Workshop has a new Faction Focus for the Drukhari out but the real tease is a closer look at the Aircraft rules.
We have another Faction Focus on our hands and this time it's the sinister Drukhari under the spotlight. These raiders from the dark city of Commorragh are going to benefit quite a bit from the change in the next edition and are poised to strike hard, fast and without mercy (Cobra Kai style). We'll get to a few of their benefits in a bit. What we really should take a closer look at first is the new Aircraft rules for the next edition of 40k!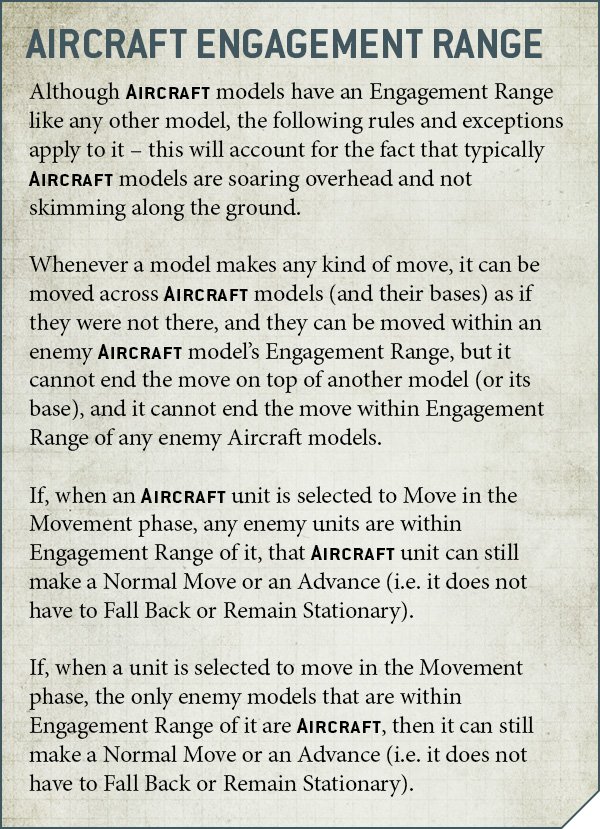 We got teases about how Aircraft would work before. Now we have everything pretty much spelled out. Not only will all these rules apply to Aircraft, but don't forget about the new stuff like changes to vehicles and blast weapons in general! Combine their high mobility, ability to take advantage of the new strategic reserves, their fire support, and smaller board sizes and we just might see a resurgence of Aircraft in 9th edition.
Don't forget that there will also be hard caps on bonuses and penalties to hit now. That -1 to hit for being super sonic flyers is going to come in handy for sure.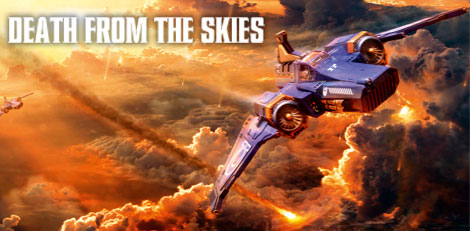 Drukhari Tidbits
We just got a closer look at Patrol Detachments today and now we know that the Drukhari are going to be able to run 3 Patrol Detachments and still start the game with all their command points. How? Thanks to their Raiding Force Rule. Let's break this down.

When determining the game size, the points limit indicates how many Command Points each player starts with. Furthermore, each Detachment now costs CP to include in your lists.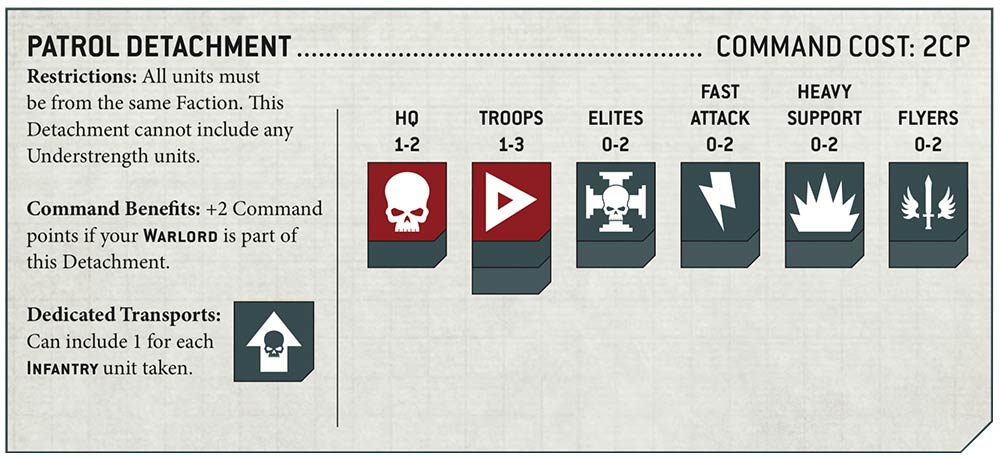 Patrol Detachments costs 2 CP. BUT you also get a refund of 2 CP for the detachment if your Warlord is part of the Detachment. So, basically, the first one is free. Now we include the Raiding Force Rule and boom – Patrol Detachments 2 and 3 are also "free" now.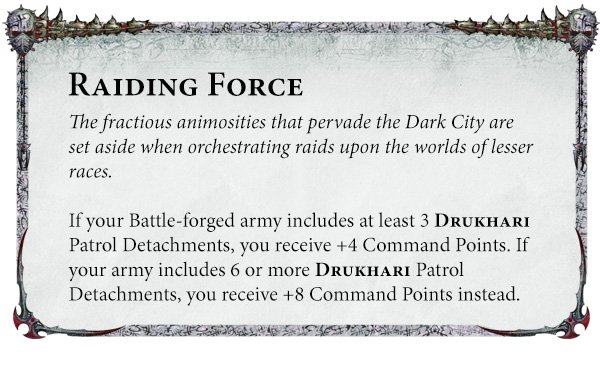 Theoretically, you could run 3 Patrol Detachments in a game that's only 1000 points…The CPs would allow it.  We haven't gotten confirmation about this yet, but this could be a big change for Organized Event Guidelines and how many detachments can be included. You know – this old chart: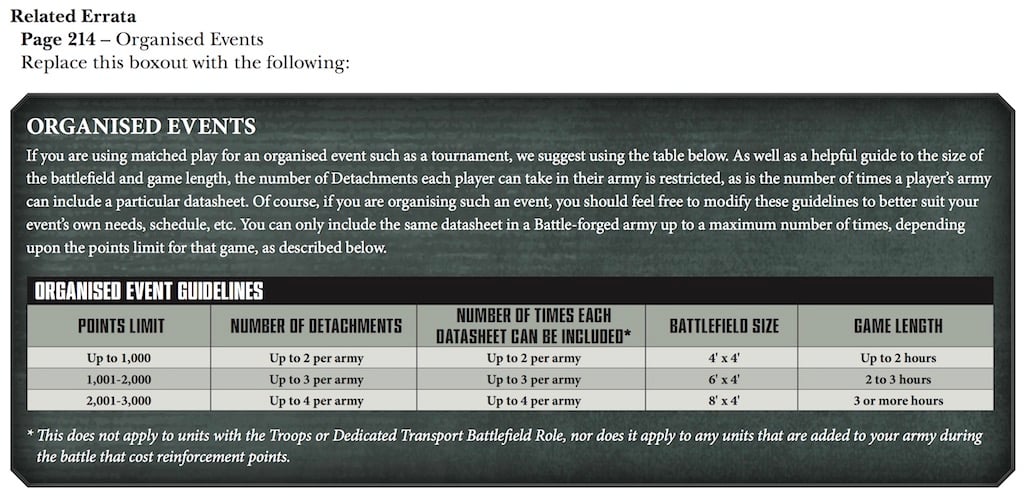 Detachments costing CPs seemed to take aim at this particular issue plus detachments no longer generate CPs for taking them. Would you want to take more than three detachments in a 2000 point game? You can – it's just going to cost you. Unless you're Drukhari and you want to "pay" for extra Patrol Detachments via their special rule.
Anyhow, as for the rest of the Drukhari Tips, they are geared for newer players and really just confirm what old hands probably already knew. Reavers, Wyches and even the Razorwing are all worth taking a closer look at in the next edition. The Wyches in particular are going to be nasty thanks to their No Escape rule.

If you want to dig into the Drukhari even more, check out the full article. In the meantime, I'm going to ponder these detachment/CP changes more…
Are we still going to have the Rule of Three in the next Edition?