Games Workshop is showing off the statline of the new Primaris Outriders – Bike fans are about to be really happy!
If you play Ravenwing or White Scars you've got good reason to get excited. The new Primaris Outriders stats are looking pretty impressive. Check these out.

A 14″ move combined with Space Marine attack stats and another point of toughness and 4 wounds? Yes please! Compared to Classic Bikes, they are getting two extra wounds and another attack. We'll have to wait and see if there is an Outrider Sergeant that also gets an extra attack, too.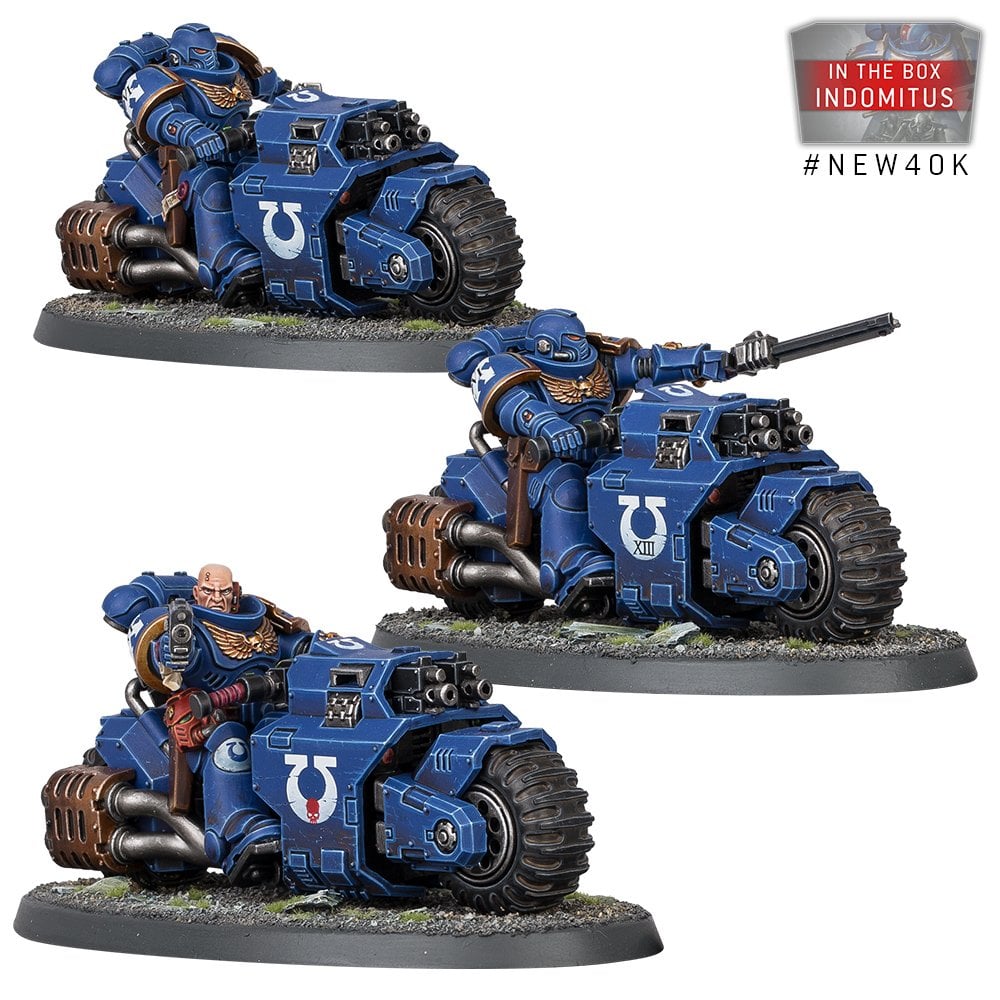 Unfortunately, we don't get a solid number for the firepower these bikes are putting out. The only confirmation we from the Warhammer Community is that the bikes do come with "a twin bolt weapon load-out" which is just vague enough to keep us guessing. Are they twin bolt rifles or maybe auto bolt rifles? Are players going to get the option to pick or swap?
Combine the twin bolt weapon option with the rider's heavy bolt pistol shot and Astartes Chainswords you've got a pretty well rounded option. If they come in units of 3 (which we're assuming based on the model previews) that's a fairly dense unit in terms of combat prowess. Three bikes have about the same footprint as 6 Primaris Marines (maybe a little larger). As an example, with twin auto bolt rifles, that's 6 shots per bike, plus the rider's pistol. 21 shots on a platform that's got a 14″ move and has 4 wounds a pop is no joke.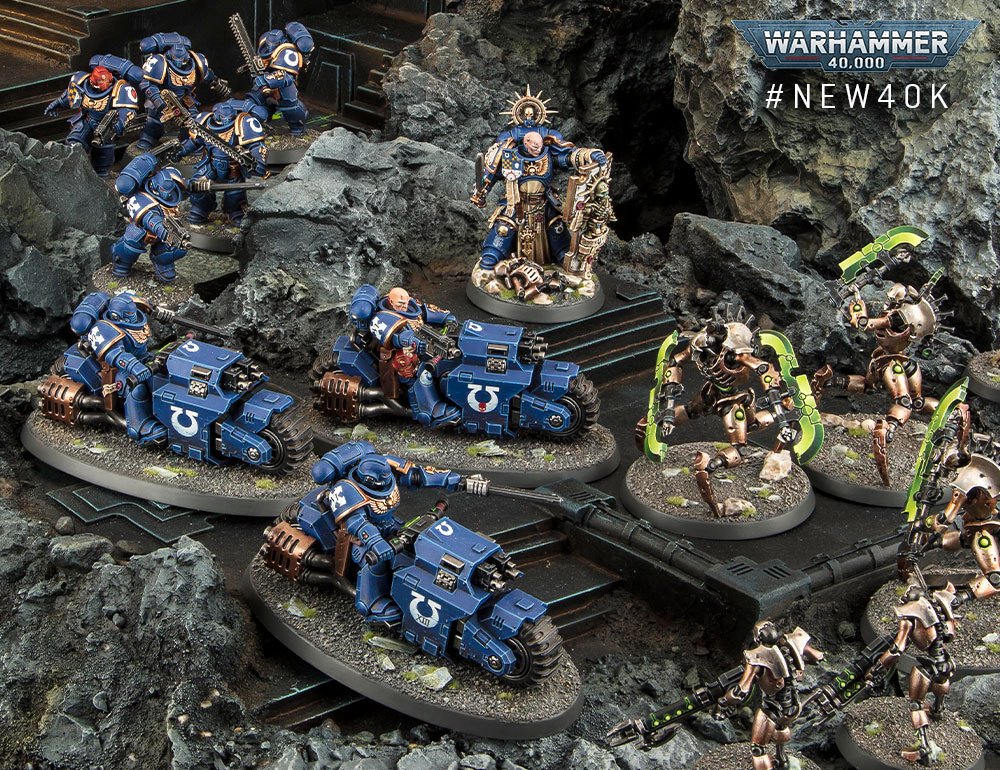 Games Workshop is saying they are going to show off more about the Primaris units later on so for now, we're just going to have to drool over that statline and wonder what else they can do. You know they are going to get some great stratagems to boost them up, too. And what crazy character support combos are going to pop-up? Maybe Khan will finally get a Primaris Bike!?!?
How long before we get a re-release of Khan on a Bike? C'mon GW – you know what to do…