Overwatch – love it or hate it, it's getting a rework in the next edition. How is it changing? Let's find out!
When Overwatch returned to the game it seemed to tip the scales a bit in the defender's favor. Overwatch was a last ditch effort to score some random wounds on the charging units – it was free shots before combat. For some units that might be a random bolter hit or two. For other it could be a flamestorm of auto-hitting death. We've all had that one game where Overwatch either wrecked our plans or saved the day. To me, Overwatch always felt very swingy and it seems like GW is looking to make it a lot less random and more of a strategic choice. So how does that work and did they accomplish their goals? Well, take a look:
"The first and biggest change is that Overwatch has shifted from a standard reaction to a Core Stratagem, costing 1 Command point to perform. As Stratagems can only be used once per phase, you'll have to think long and hard about your odds of success. For example, Aggressors armed with flamestorm gauntlets are sure to roast some of the attackers, whilst a half-strength Astra Militarum squad may struggle to cause enough damage to warrant the cost. "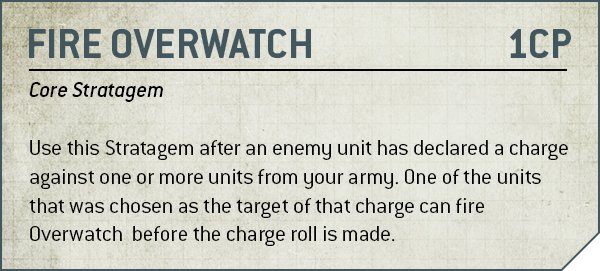 This is huge. Overwatch now costs a CP to use! And, because it's a stratagem, it can only be fired off once per phase! Multi-charging melee armies are going to really love that change! Furthermore, Overwatch still only hits on unmodified 6s: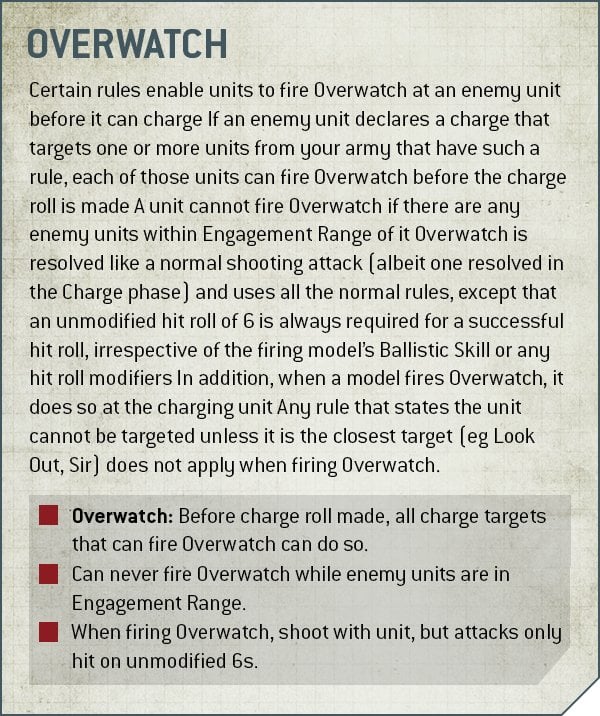 This seems like a HUGE buff to melee armies – especially combined with the terrain rules we've seen so far. Except there are some new terrain rule to help boost the defenders, too: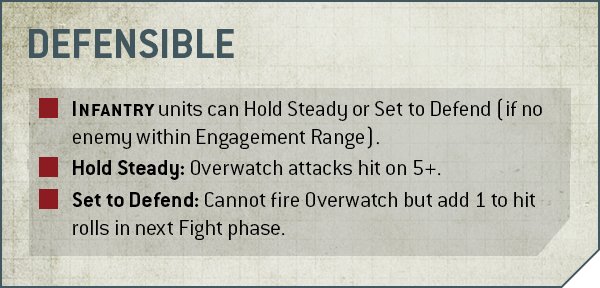 This is pretty neat! If your unit is inside a Defensible terrain piece, they have a choice to make – do you go for the boost to Overwatch or do you get the +1 to hit rolls in the Fight Phase? That's really going to depend on the unit that's getting charged.
Now, there are some armies that have some built in benefits with Overwatch. The T'au for one with their 'For the Greater Good' ability. That's basically two units activating for Overwatch instead of just one. Also, if you're playing Crusade, a unit could earn the 'Cool-Headed' trait and be able to always Overwatch:

Deep In Enemy Territory
Games Workshop also mentioned one other rule that seems kind of important:
"The Strategic Reserves rule allows a unit to deploy on their own table edge, even if it's within Engagement Range (1") of an enemy, and proceed to make attacks as though they charged! This is such a situational rarity that it probably won't come up very often, but a stunt like that completely bypasses Overwatch to surprise unwary or careless opponents. "
Surprise! Just be aware of those pesky Strategic Reserves…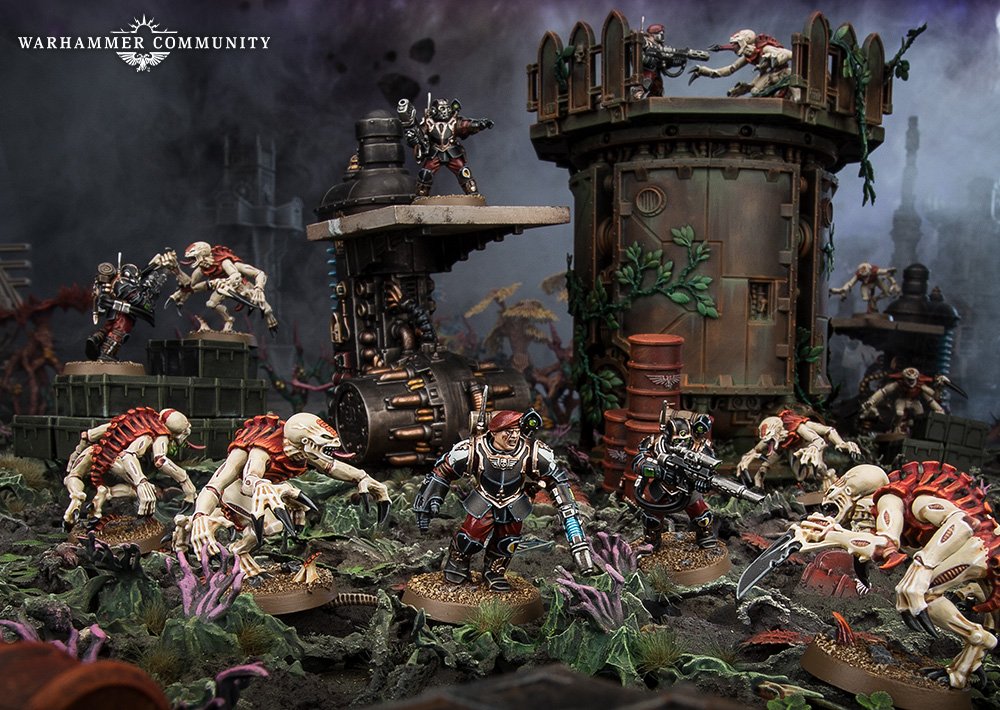 This change to Overwatch is really going to make those "bait" units more valuable. It's going to present defenders with a hard choice and it makes melee focused armies better than their previous edition.
What do you think of the Overwatch change? Are you going to dust off your old Melee Armies in the next edition?