Warhammer Fantasy's Enemy Within Campaign has hit some slight snags, but Cubicle 7 has an important update about where the game is right now.
Enemy Within is one of the most beloved RPG campaigns in the history of the world-that-was (and soon will be again). Though Cubicle 7 has reported some slight delays to the product, an announcement made late last week has updated information about the development of the adventure. Come and check out what's new with Death on the Reik.
via Cubicle 7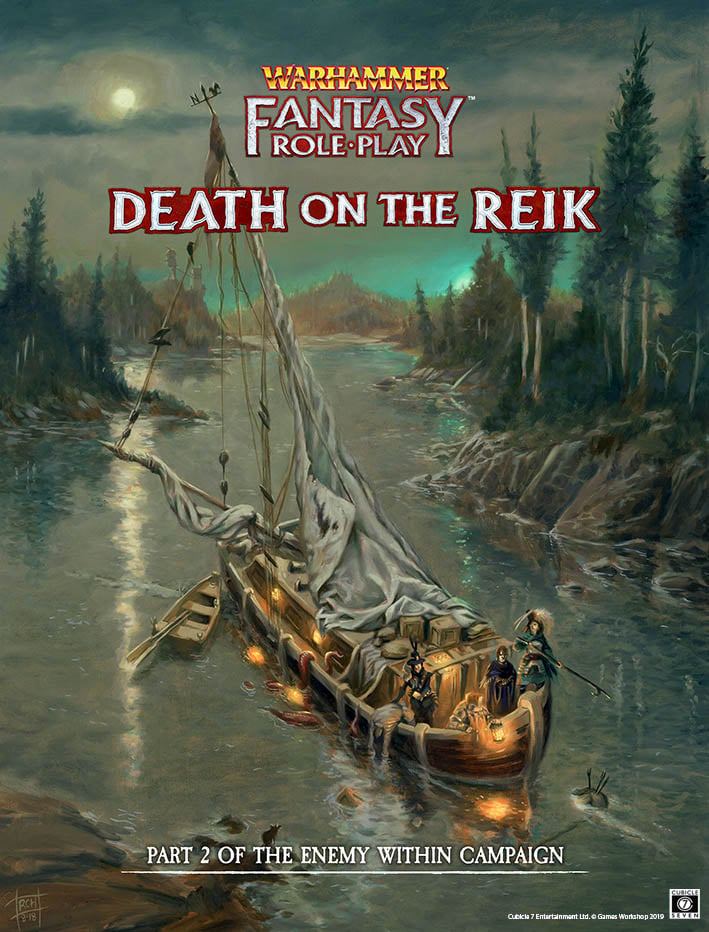 Thank you all so much for your excitement and enthusiasm for the Enemy Within Campaign and Death on the Reik. We appreciate your patience while we're getting the last few parts polished for release – the PDF should be released this month. We understand that the wait is frustrating, especially when we've passed anticipated release dates, so we wanted to give you more detail about the process.

A few weeks ago we got our first look at the draft layout and noticed some areas that required additional illustrations to complement the text. As you know, we put a lot of effort and resources into the illustration and graphic design of our books. We all take in information in a range of ways, and evocative illustrations are an important part of communicating the look and feel of the worlds we present. Having said that, we also have to balance the amount of artwork it is possible to present.

So, after that initial review we decided that there were a few dramatic key scenes and interesting NPCs that needed more attention, so we commissioned our artists to create new artwork. Death on the Reik is a broad ranging, complex adventure, and the GM needs to recall the machinations of a lot of NPCs. With this in mind, our design team made additional improvements to how information was presented, with the aim of achieving clearer comprehension overall. We felt that the result would be worth the extra time. We hugely appreciate everyone's support and the faith that you have shown in the C7 team to do this right, and that guides our decision making when we need to make calls like this. After all, it's The Enemy Within, and we want to make sure we do it right!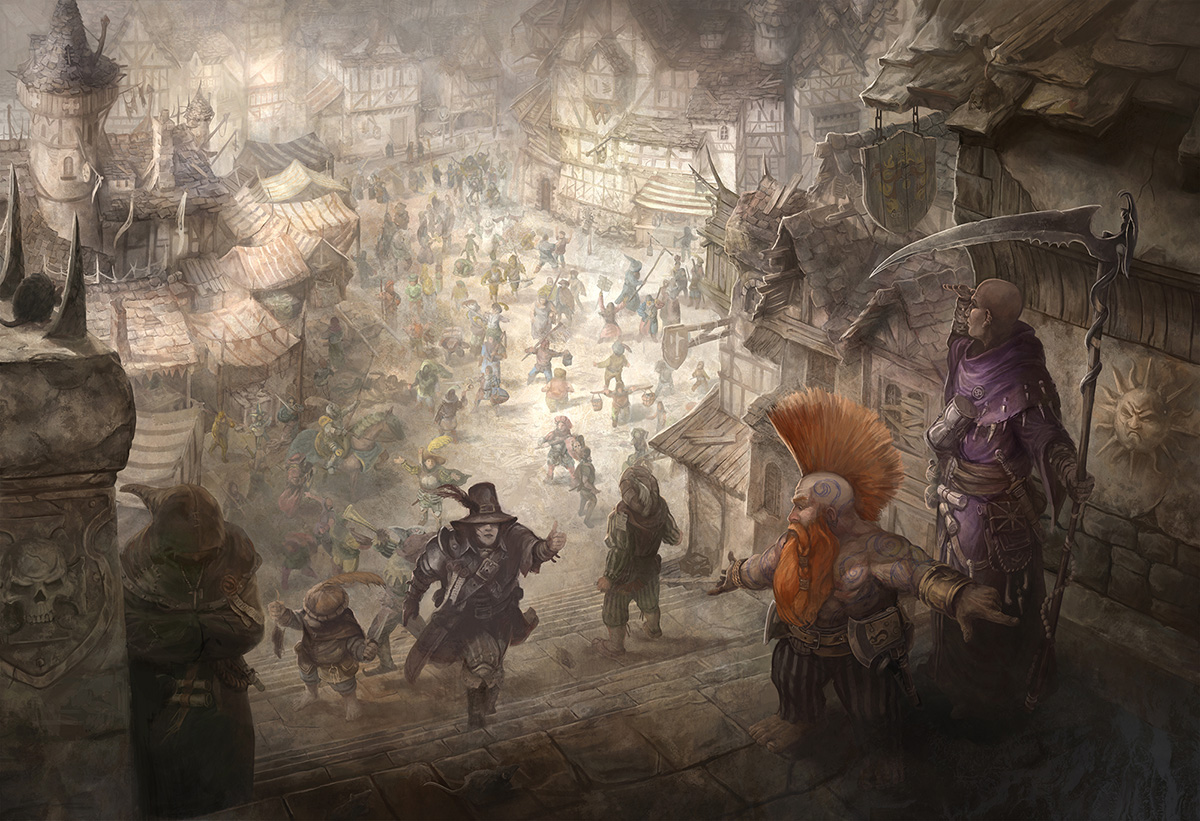 Of course, like everyone else, we've been juggling all this with childcare, IT, and other pandemic-related issues, which has had an impact on our timelines.

The community feedback on Enemy in Shadows and the Enemy in Shadows Companion was incredible, so we want to make sure the whole campaign is just as impressive. Now with these improvements in place, we believe Death on the Reik will also surprise and delight! The amendments will support both GMs and players to ensure they get the best experience from one of the most highly regarded and well-loved campaigns in roleplaying history.
---
It looks like a delayed release date, but from the sound of things, it's around the corner. We'll be keeping you updated, so check back for more details later!
Happy Adventuring!