Check out these epic ships inspired by Warhammer coming to World of Warships!
We've seen the Warhammer crossover before in World of Tanks. Now, the Grimdark is invading once again – but this time it's on the high seas!
You can score a direct hit with these new ships on World of Warships on PC or on the console with World of Warships: Legends. These ships look straight outta Battle Fleet Gothic! Or maybe a Daemon Forge – your call.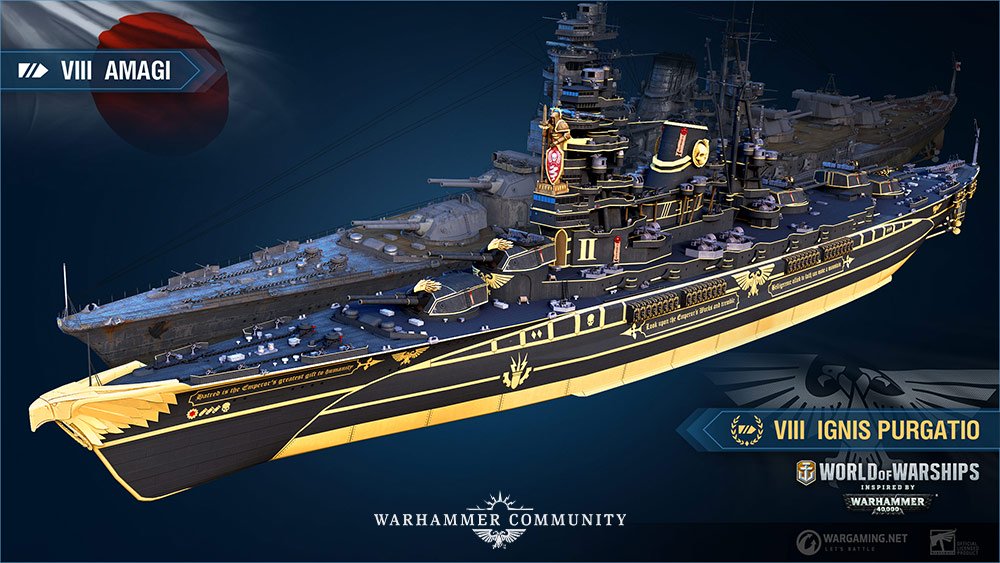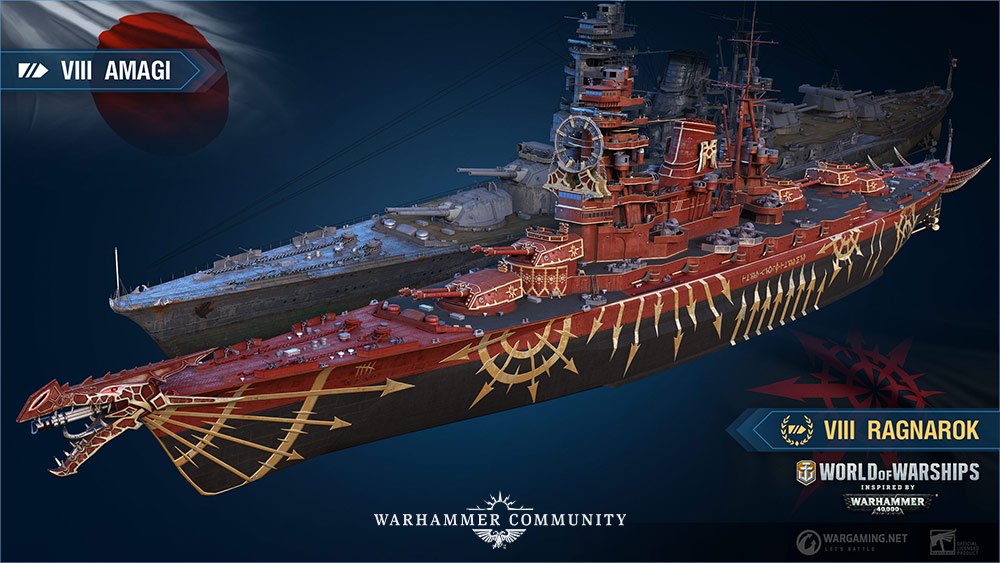 Both of these ships have unique camo patterns (obviously) and flags. They also have new voice-overs for these ships, too! If you're looking to get your naval combat on then check out World of Warships and get a hold of these crazy new skins.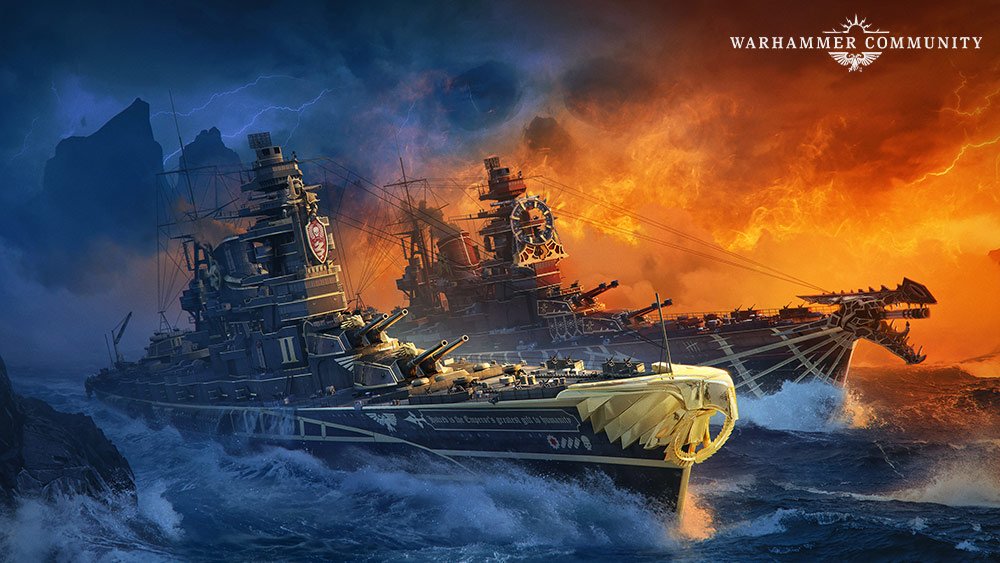 "If you're on a PC, you've got until the 3rd of July to play in the event, and if you're on a console you have until the 27th of July to get your Warhammer 40,000-themed ships and other in-game items. Don't miss out on the chance to add Imperial or Chaos-inspired might to your naval battles."
Which side will you swear your allegiance too? Eh – just get them both!