At long last Psychic Awakening and 9th Edition explain exactly what is going on with Noctolith and the Necrons. It's bad.
For over a decade GW has been teasing the concept of Blackstone and putting down breadcrumbs as to what it really it. From the mysteries of the Pylons of Cadia to the Blackstone Fortresses, it has always been there, percolating under the surface of the grimdark.  I talked about it's long history here.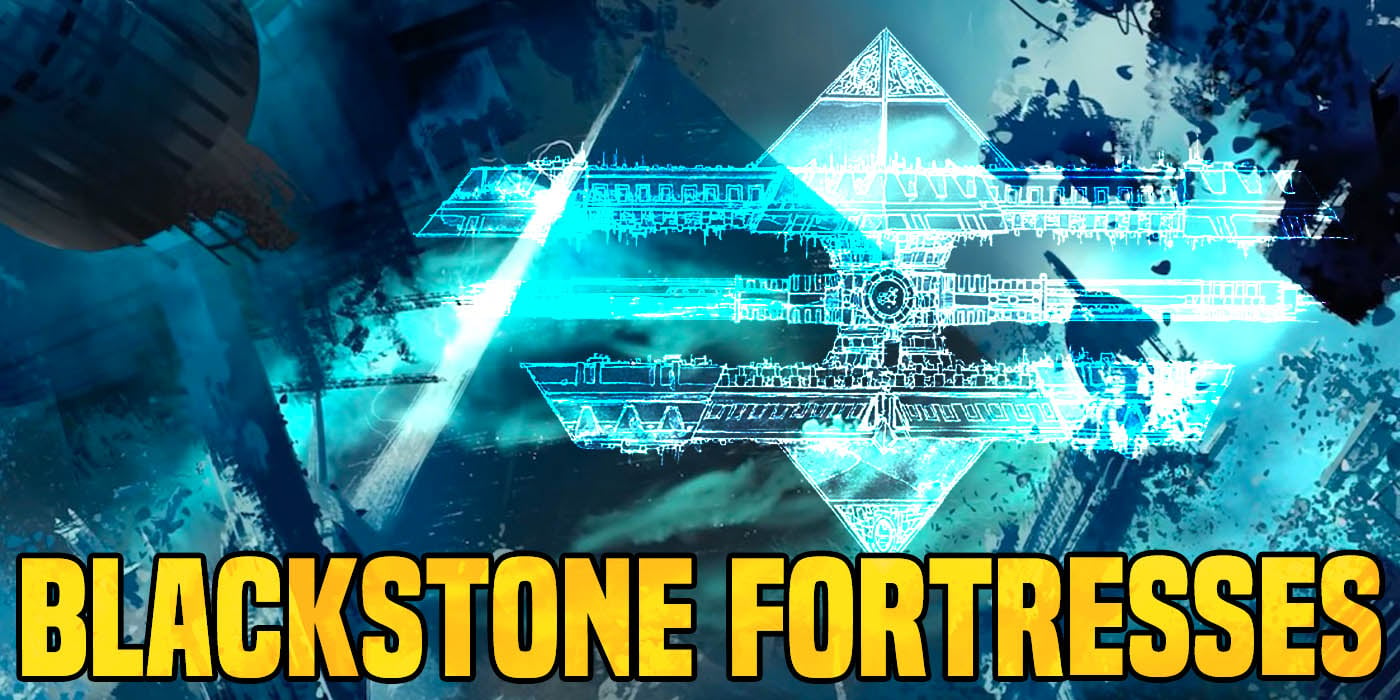 But finally GW is pulling back the curtain in the conclusion to Psychic Awakening and the launch of 40K's 9th edition. Take a look at these two images to put it all together:
The Pariah Nexus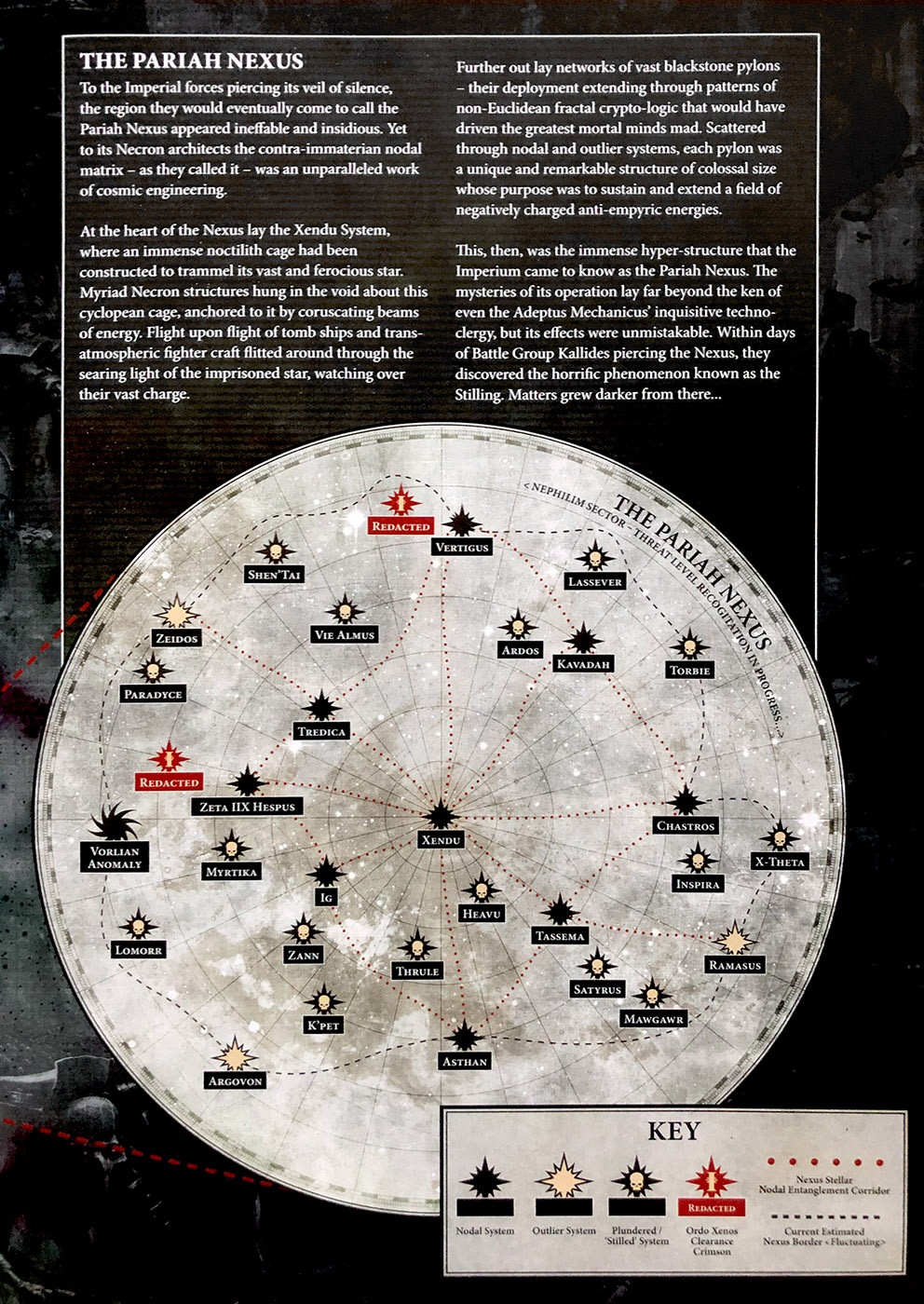 This is how the Necrons have responded to the events of the Psychic Awakening. They have begun to produce Blackstone artifacts and position them to create the Pariah Nexus, a huge section of space cut off from the warp entirely. Living creatures fall into a malaise and lose the will to live within it. The Necrons don't mind. The Imperium is investigating, but it doesn't look good. But still the overarching connection to Blackstone is spelled out later, in the 9th Edition rulebook.
The Origins of Blackstone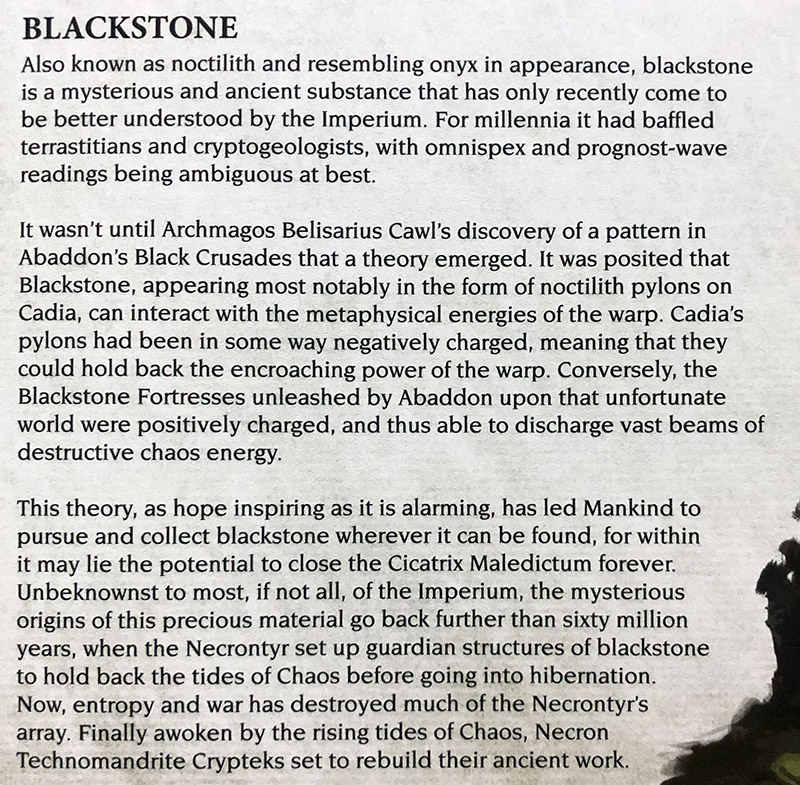 Here it is in black and white. The Necrons collected Blackstone and worked into obelisks, to ward off the warp to protect their slumbering Tomb Worlds in preparation of the their great sleep. Over 20 million years, many were destroyed. So areas such as the Cadian Gate weren't unusual galactic phenomena, but were in fact rare places where the Necron defense network stayed intact.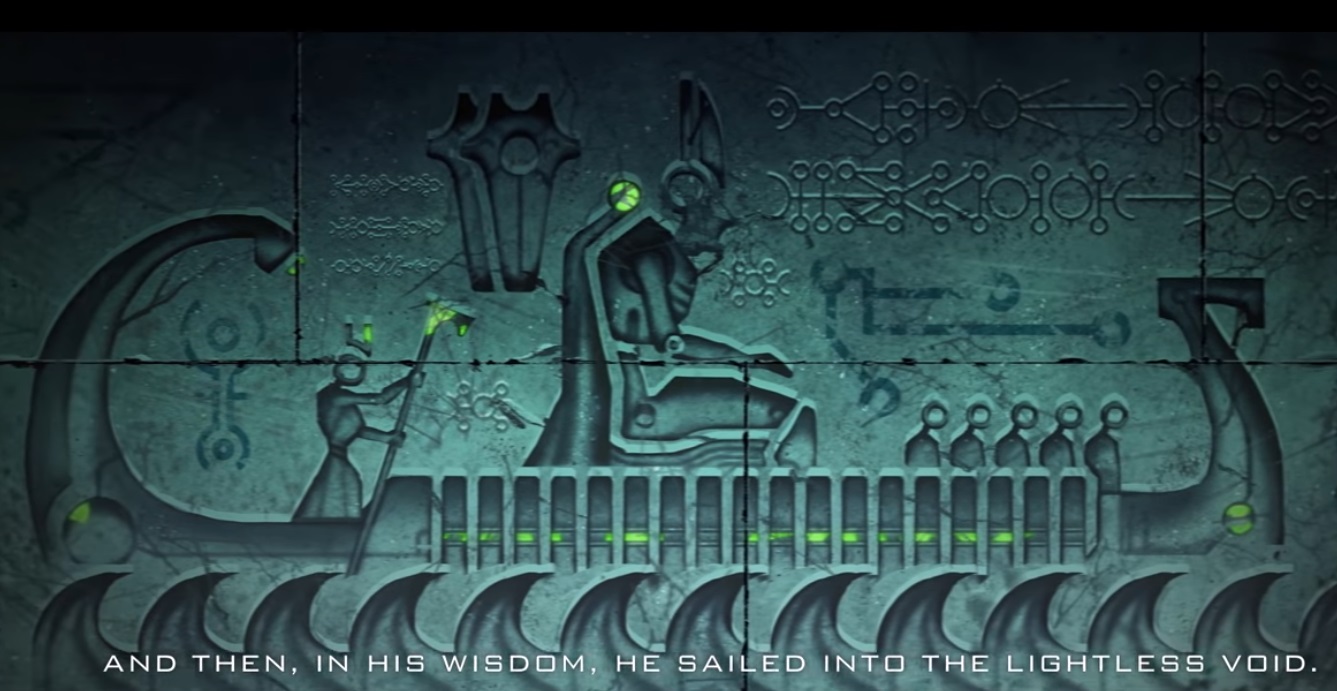 Now that the Tomb Worlds are arising in masse, the Necrons are actively rebuilding and repairing their network to take control of the galaxy one more. The small narrative book in the Indomitus boxed set notes the Silent Kings' own Szarekhan Dynasty, was the most powerful and the most technologically adept at producing and shaping blackstone. The Silent King has fully awakened them and they are the Dynasty responsible for the  Pariah Nexus.

Unanswered Questions
We now know that the Necrons know how to produce Blackstone pylons and negatively charge them to block the warp. We still have no idea of the nature of the Blackstone Fortresses, who made them, and what their purpose is.  They do not appear to have a warp dampening effect, and scattered origin stories say they were created to destroy the C'tan.  So we be looking at the potential for Blackstone vs Blackstone faceoff by various forces in the future.
~ What do you think is the Necron's next move?