Early to mid-July is when the new summer animes start to sprout. But will it be a fruitful harvest? These are the top animes on my summer watch list.
Deca-Dence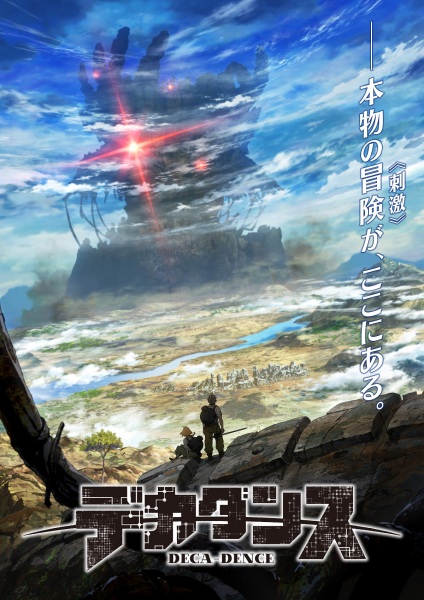 At some point in the far future humanity has been driven to the brink of extinction by a mysterious life form known as the Gadoll. The survivors of the human race list in mobile fortresses called Deca-Dence to protect them from the Gadoll threat. This is where Natsume, a tanker, and Kaburagi, an armorer meet and change the course of the world. Deca-Dence has pretty art, some interesting world-building, and a trailer that immediately left me wanting to know more. It started airing on July 8th, so now is the perfect time to catch the first episode and see if this will be a staple of your heat-wave filled days.
Monster Musume no Oishasan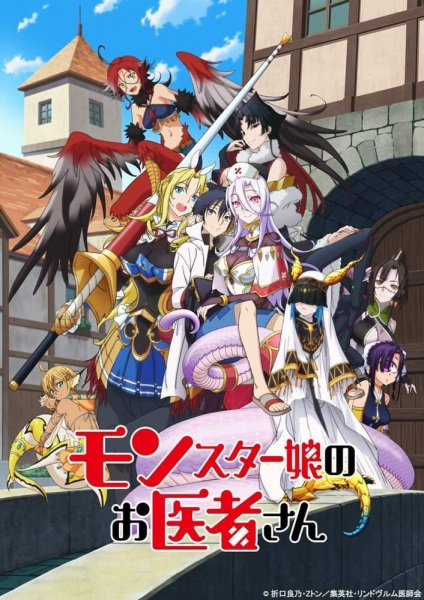 Lindworm is a town where monsters and humans coexist and Dr. Glenn runs a medical office for monster girls with his lamia assistant, Sappheeh. A little harem anime, a little fantasy, and a lot of weird, Monster Musume looks like it can especially be a lot of fun for the fantasy RPG enthusiasts who will enjoy a world full of (usually) friendly monsters. Harem animes aren't usually my thing, and the trailer has me preparing for some fan-service, but the design of the monster-people and their world has me interested piqued.
Lapis Re:LiGHTs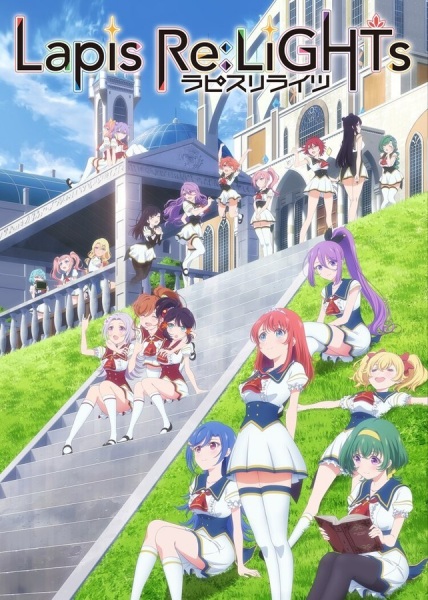 Lapis Re:LiGHTs mixes genres in a way that's adorable, sweet, and a little over the top. Girls attend the magic academy to become witches, learning all kinds of magic by day… and also becoming idols. Join tiara as her new friends combine the powers of friendship, music, and magic to become the best singing witches they can be. Idol animes are cute and magical schools are always fun, so I don't see how combining these elements can be anything but delightful.
Koi to Producer: EVOL×LOVE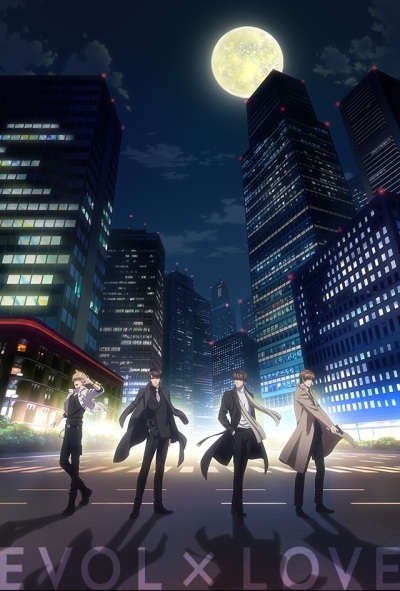 Based on a phone game from 2019, Koi to Producer follows a young woman who must take over the production of a popular television program after whose father suddenly dies. Four psychics known as "evolvers" help her along the way but not before getting caught up in a conspiracy over the nature of evolvers themselves. This looks fun and the animation looks fluid and beautiful enough for me to almost forget that I cannot find the name of the "young woman" anywhere. I may watch just to see if the main character is the viewer (since it is based on a phone game and all) and get caught up in the mystery of the evolvers.
Kanojo, Okarishimasu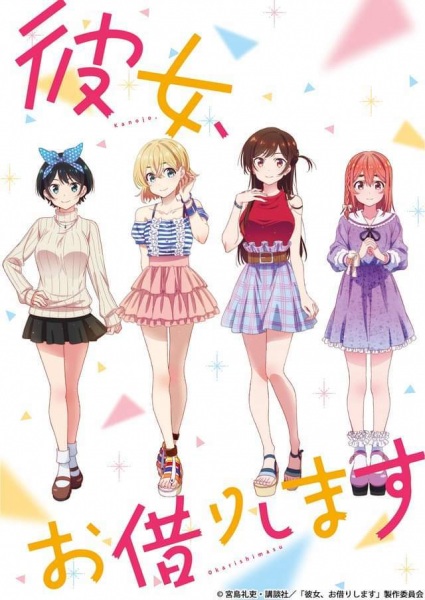 Kazuya finds himself suddenly dumped by his girlfriend and does what any rational person would do; he rents a girlfriend from a phone app. This doesn't go too well for him, but once his grandmother finds out that he's seeing somebody nice she is ecstatic, leaving Kazuya too embarrassed to not pretend that Chizuru is his girlfriend forever. A romantic comedy of errors this looks ridiculous but very cute. And besides, "fake relationship" is basically the center square of any fanfiction trope bingo board; it only makes sense the concept should have its own anime.
---
What's on your summer watch list? Will you be catching any of these? Or are there any animes that 'rona forced back a few months that you'll be hopping back into this summer? Let us know in the comments!
Ja Ne, Adventurers!