D&D: Into the Mist – Curse of Strahd Episodes 1 & 2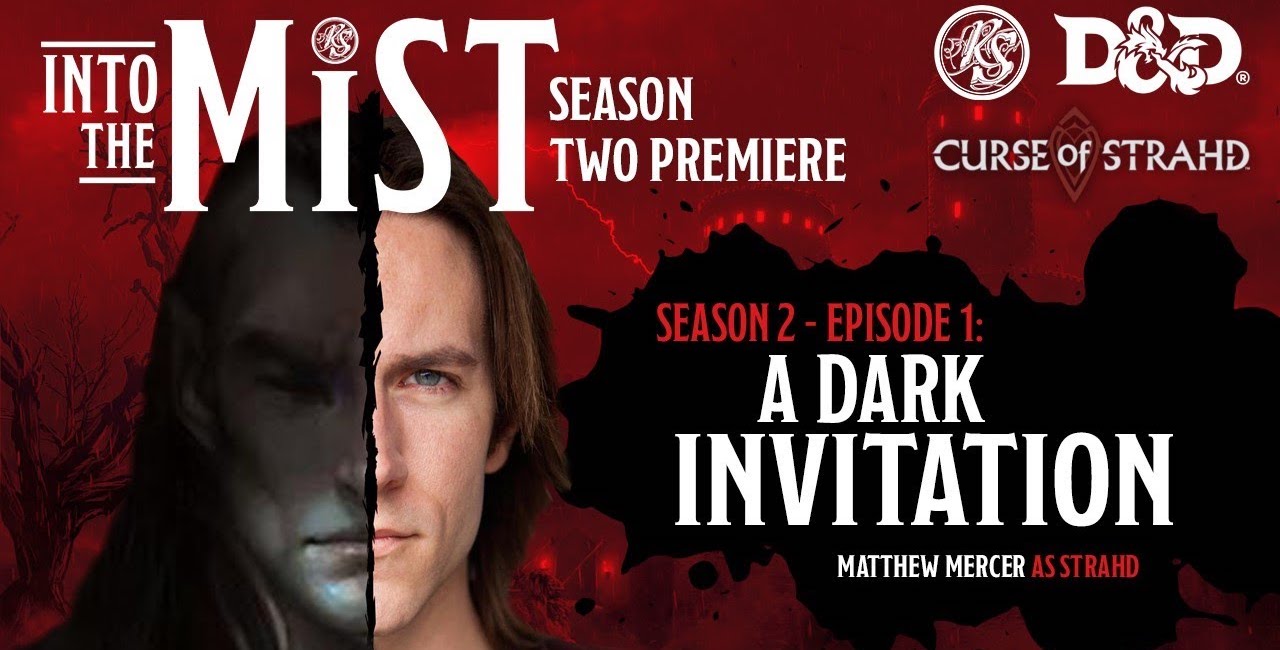 Welcome to the Season Two premiere of RealmSmith's 'Into the Mist' where Callie, Dmitri, Falpher, Sterling, Rone and newcomer Muskoka accept a dinner invitation from Strahd himself!
Into the Mist is an interactive live-play Curse of Strahd campaign. Join DM Jason Azevedo and the RealmSmith crew as they find themselves trapped by the mists in the tortured land of Barovia!
Under raging storm clouds, the vampire Count Strahd von Zarovich stands silhouetted against the ancient walls of Castle Ravenloft. Rumbling thunder pounds the castle spires. The wind's howling increases as he turns his gaze down toward the village of Barovia. A lightning flash rips through the darkness, but Strahd is gone. Only the howling of the wind fills the midnight air. The master of Castle Ravenloft is having guests for dinner—and you are invited.

Watch live every Monday at 7 pm ET (4PM PT) on the DnD Twitch channel or the Realmsmith Twitch channel. Watch "Behind the Screen" with Jason Azevedo LIVE on Tuesday nights at 8pm ET (5PM PT) on the Realmsmith Twitch channel.
Walk into the mists and join the adventure…