Helmless horrors, wintry magic items, and a whole host of beautiful new artwork show us what kind of a time we're in for with the new D&D Adventure.
Hector con Carne has found a new home in the upcoming Rime of the Frostmaiden D&D adventure, and if you're wondering what that means, you'll see soon enough–but spoilers abound as we delve into more reveals of what the newest D&D Adventure has in store!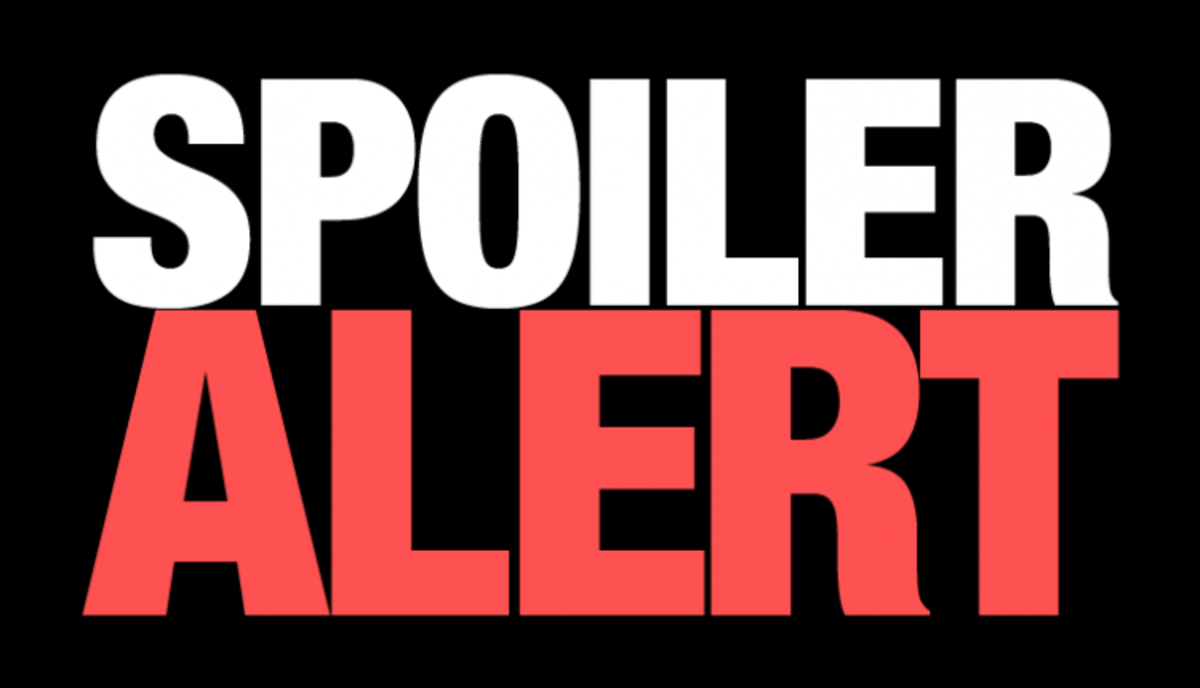 Rime of the Frostmaiden, the newest D&D Adventure which is set to take heroes into the frozen, wintry lands of Faerun's north. There, the Ten Towns of Icewind Dale find themselves beset by a deadly curse that has prevented the sun from rising. This curse, which hails from either disciples of Auril, or the goddess of winter herself (who appears in a tripartite form), has thrown the north of Faerun into a winter that threatens to be unending unless the adventurers can do something about it.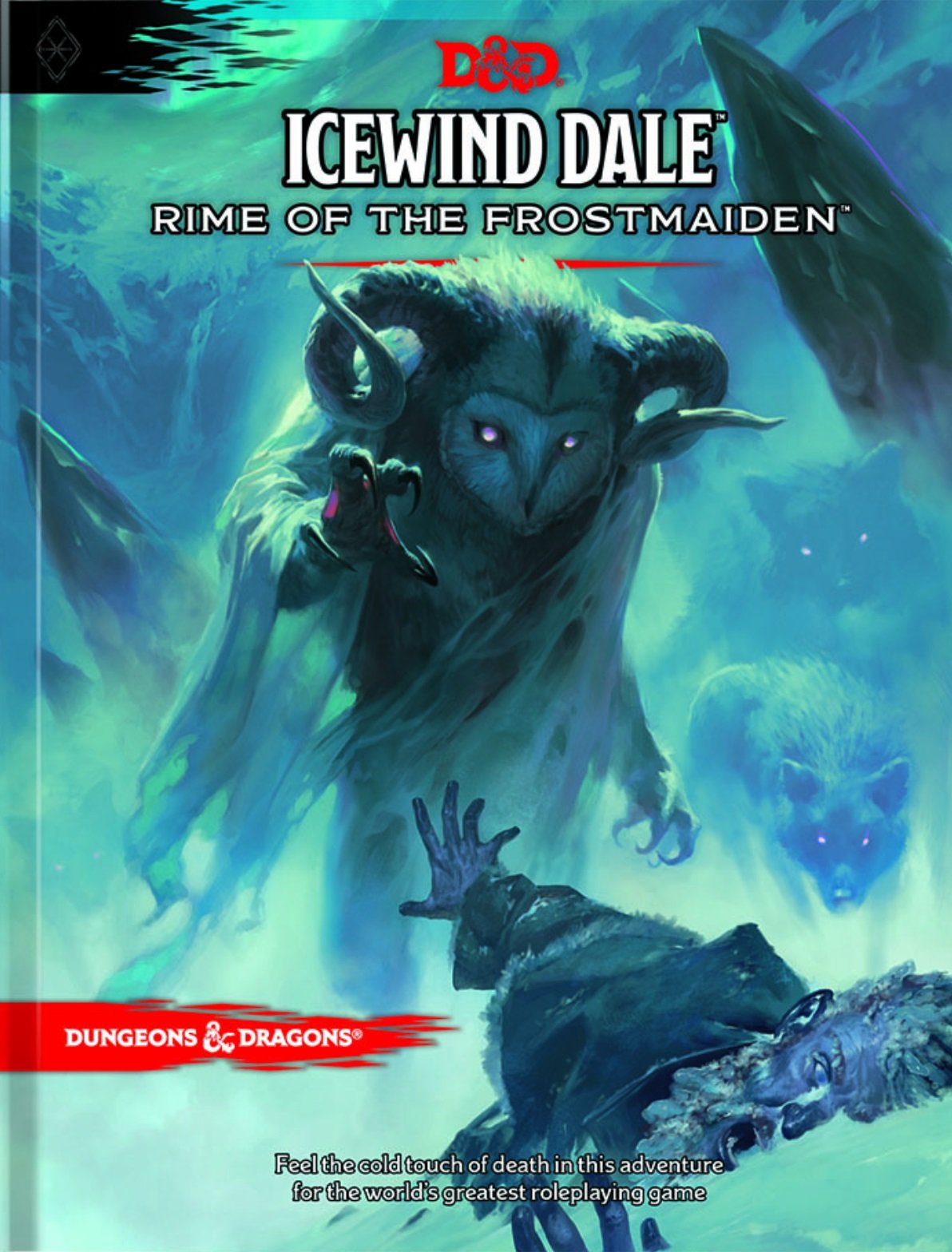 That's the setup that puts us where we are today, which is looking at some of the new art, monsters, and items featured in the adventure. Let's start with some of the new art for magic items. Take a look at this winter-themed Ring of Warmth: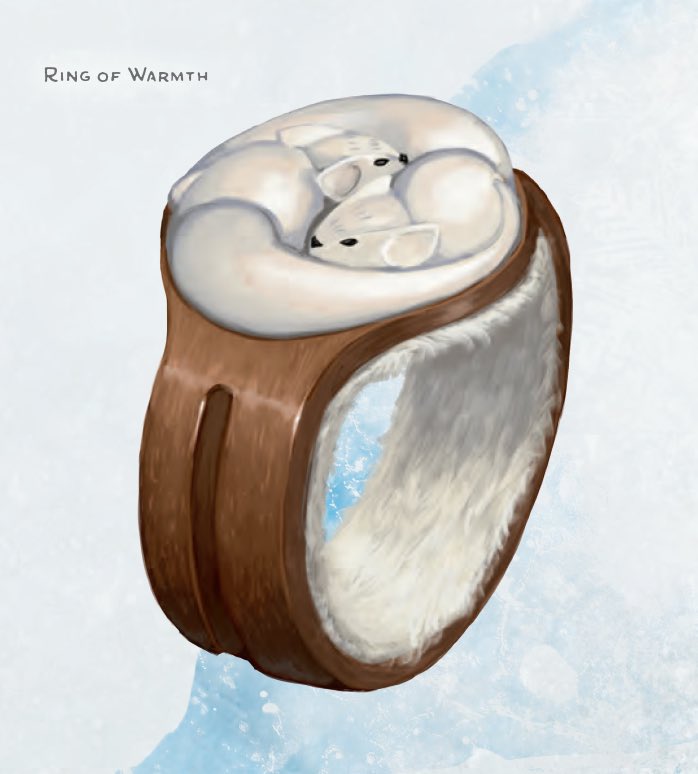 This was revealed on Twitter by Chris Perkins, the artwork itself is by Claudio Pozas, who is a tremendously talented artist in his own right. It depicts a furry, cuddly ring of warmth that will keep you safe in the wintry reaches of Icewind Dale. But there's more. Take a look at: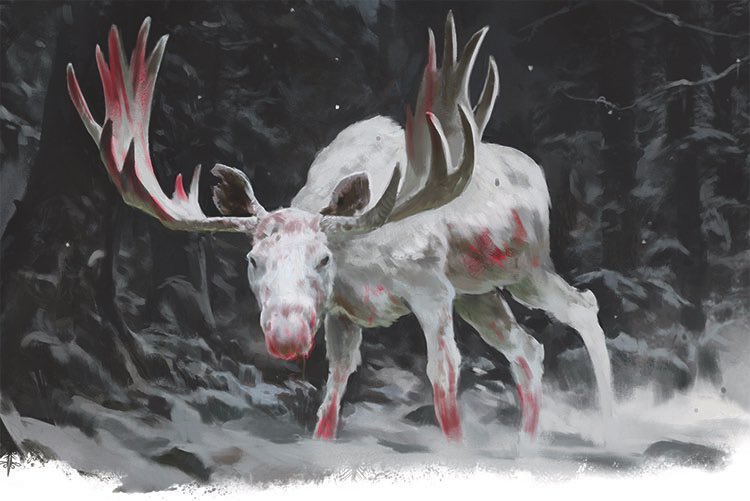 This is the White Moose of Lonelywood. And judging from the blood in its fur and antlers, there's a reason they call it the Lonelywood.  This is one of the many enemies you'll be facing down–but perhaps you'll make it a friend?
Finally we come to my favorite new monster reveal. We mentioned Evil Con Carne here, and you'll see why: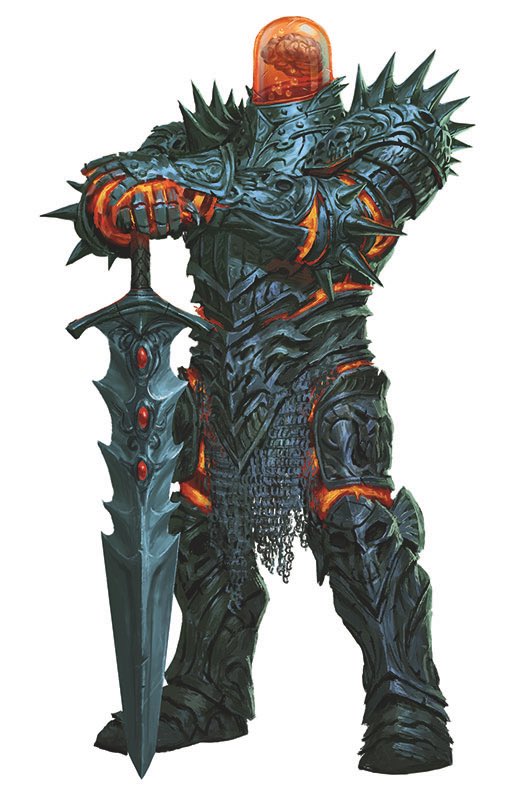 That is the brain of a wizard that has been placed in a jar atop the body of a Helmless Horror (guess they can take their helms off, after all), resulting in a canonical mecha in D&D. For comparison, here's Evil Con Carne.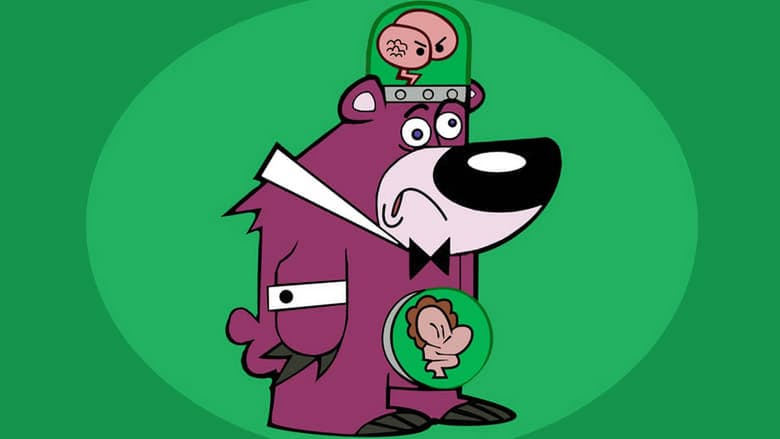 At last he got the body he always wanted. I like what this has to say about where D&D is headed with the tone. Yes, it's kind of horrific, but there are some lighthearted vibes here too. We know that D&D can really drill down and do some grisly horror if they want, both the white moose and monsters like Tekeli-li (a gnoll vampire) illustrate that: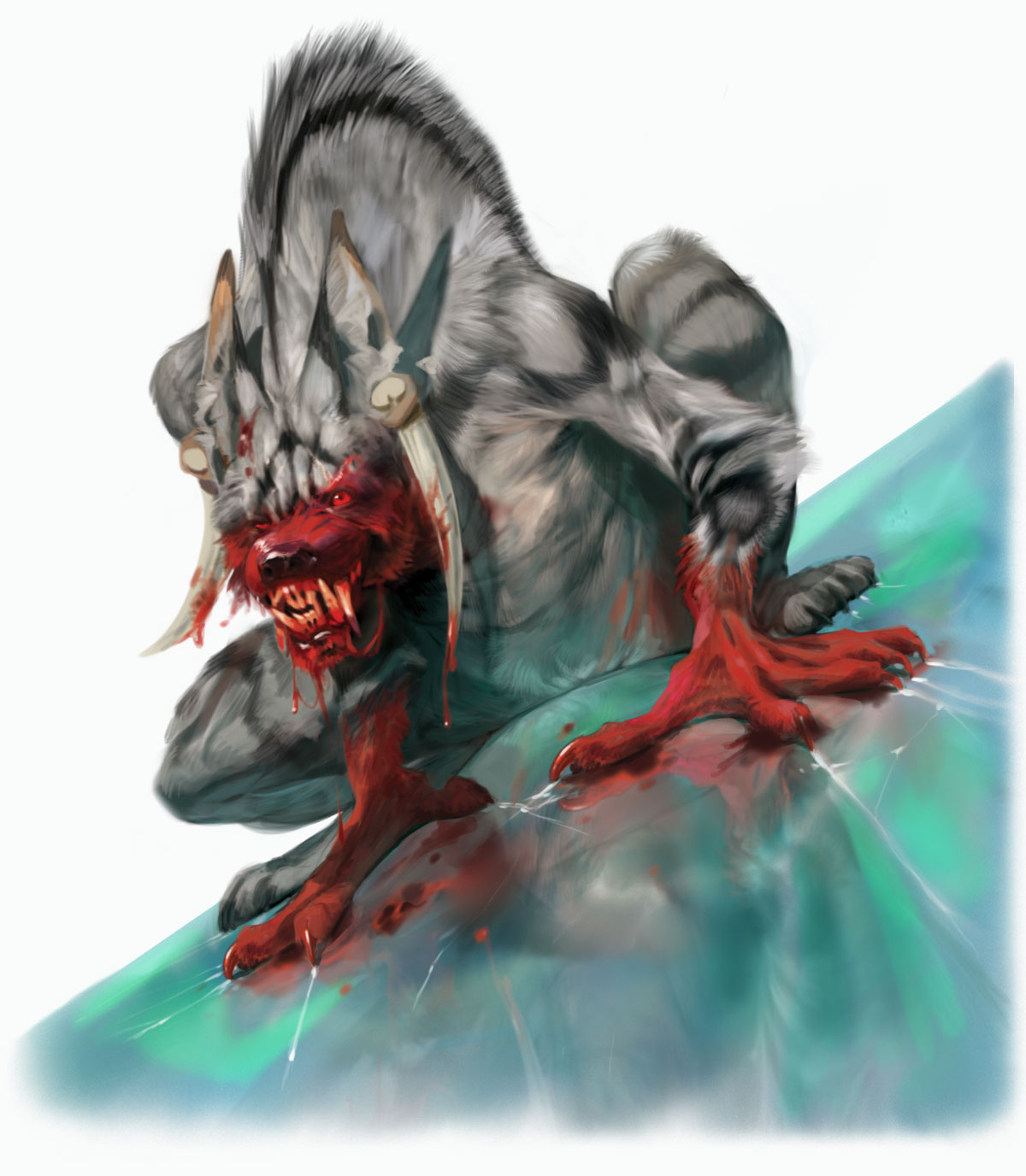 But we're also seeing a softer, more comedic side to the adventure here as well. Between the cuddly ring, featured above, and creatures like Angajuk the magical narwhal:
And Icewind Dale's own version of Bigmouth Billy Bass, Ol' Bitey, who has canonically been enchanted to occasionally turn its head and sing a tune: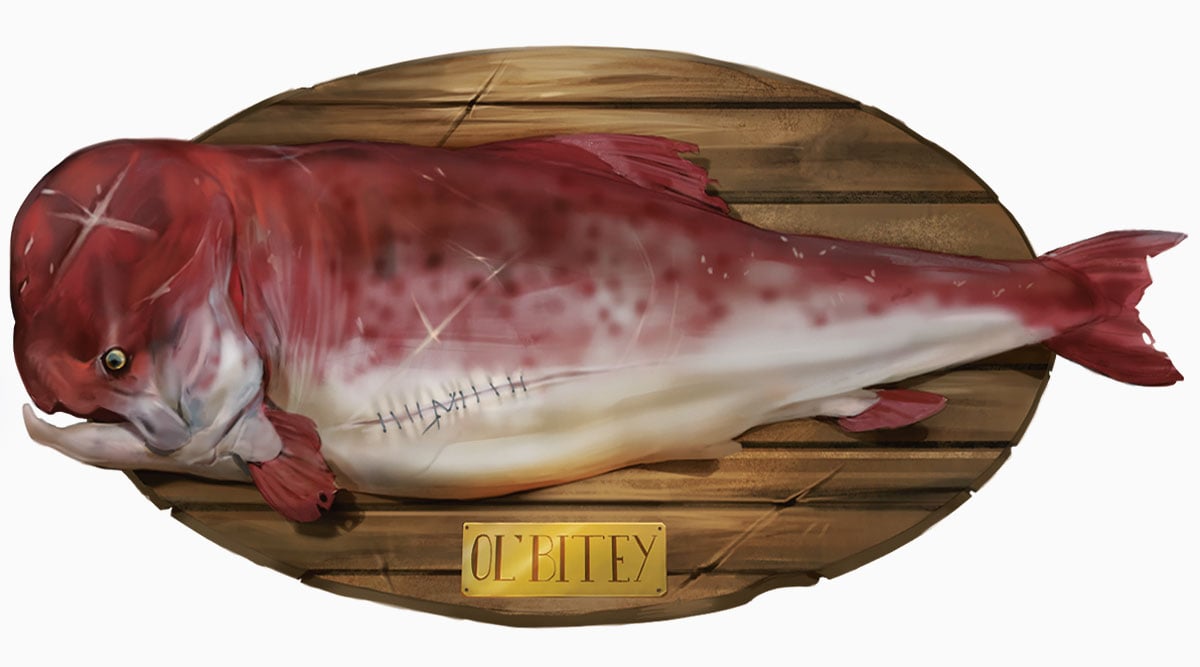 …we're getting some of WotC's softer side as well. Which is good, because when you're playing with horror, tension and pacing are everything, and you need breaks from tension as much as you need things that establish it. At any rate, we'll be keeping you abreast of any more Icewind Dale spoilers as they drop.
In the meantime, Happy Adventuring!