D&D: This Chapel Making Tutorial Will Level Up Your Terrain Game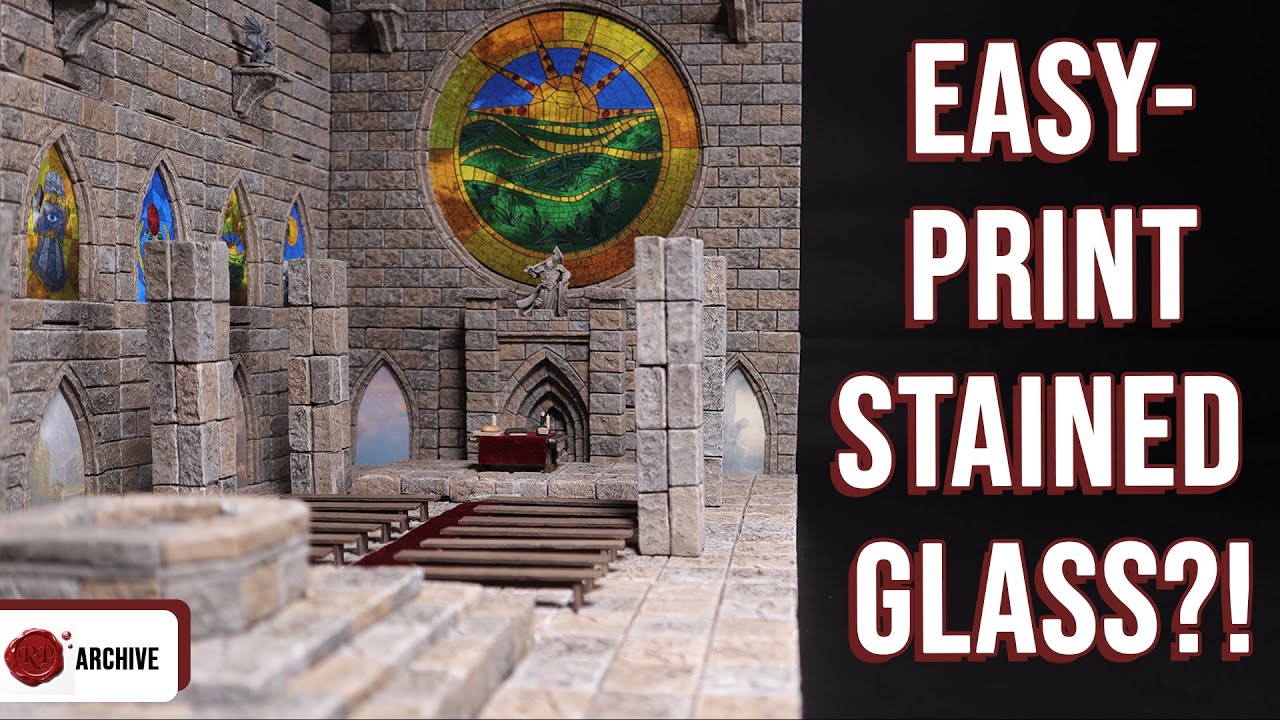 We were blown away by this terrain building tutorial that shows off making a modular stone chapel with stained glass window. Level up your terrain!
Beautiful terrain can level up your tabletop. When you get creative and crafty, the mind can conceive of truly wondrous projects that would lose something in any other medium–like the Dungeon of Drezzar, made out of a dresser with each drawer as a different dungeon level that you can pull out and adventure through as you go.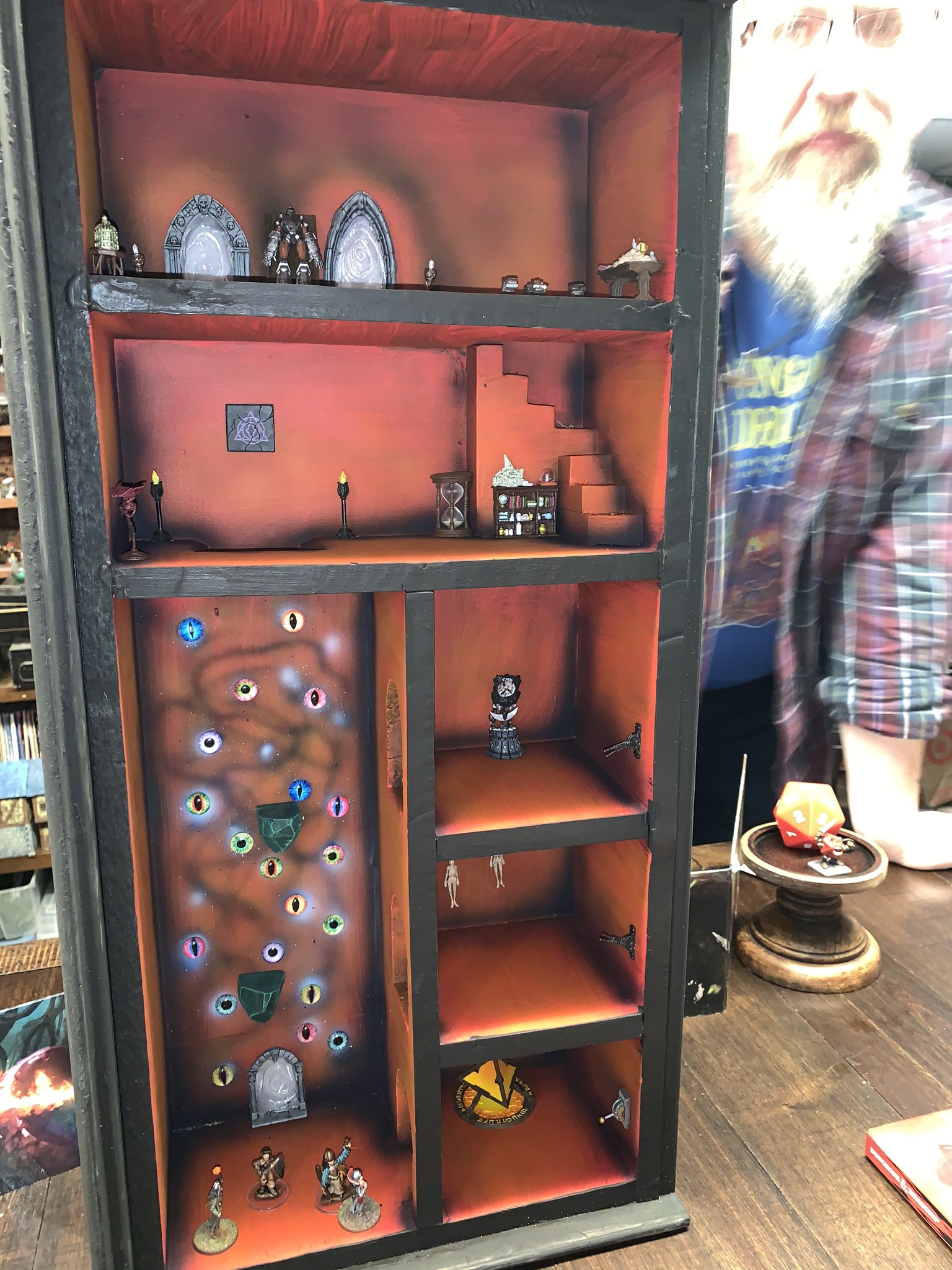 But these sorts of terrain pieces might seem out of reach, never fear though, there are plenty of helpful guides out there. Like the one we're about to share, from YouTube user and crafter RP Archive, who creates these modular terrain pieces that look astoundingly simple to construct. Take a look at this cathedral with a cutaway wall and stained glass window: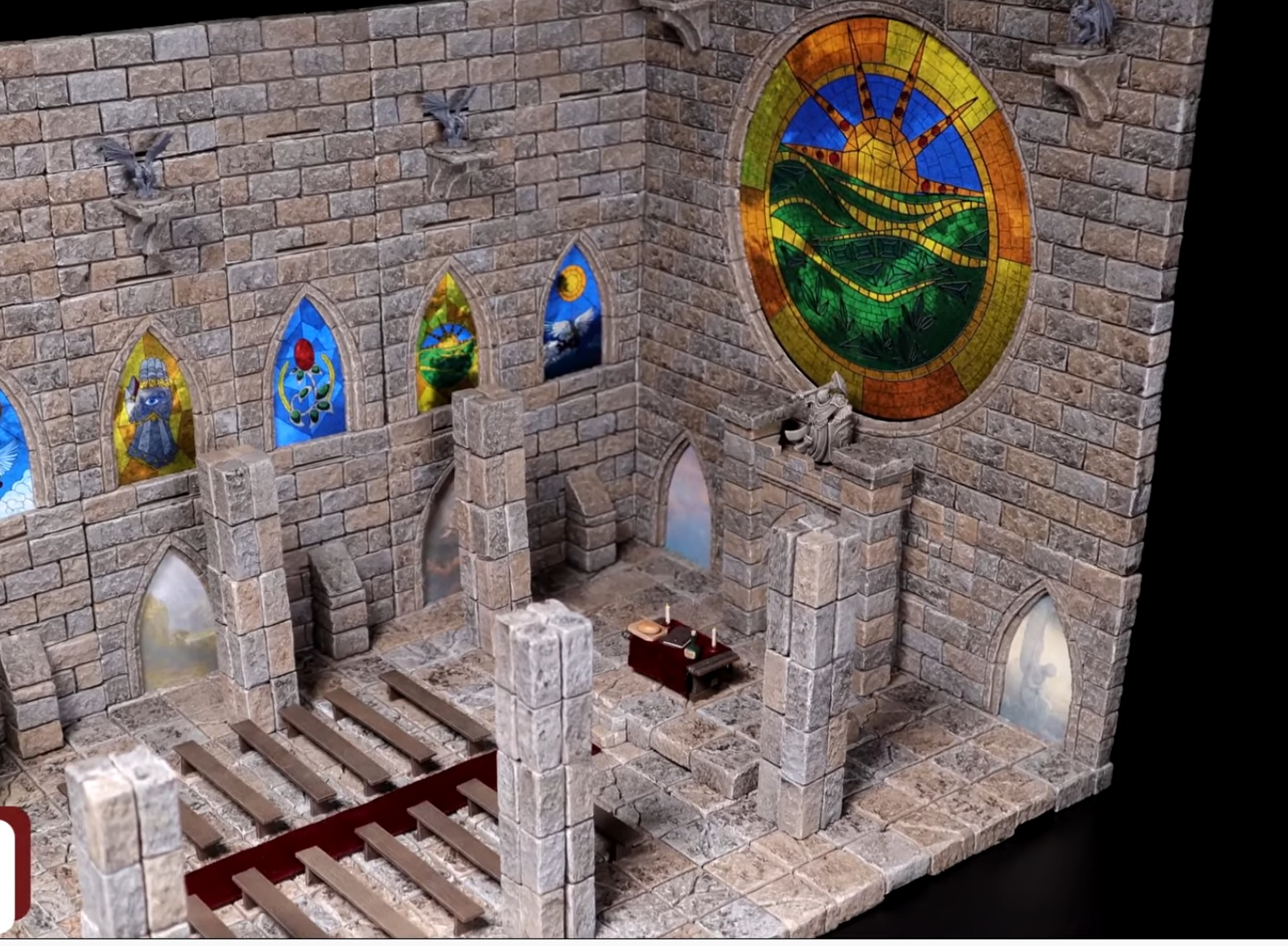 …this is something that he makes look easy to build in the tutorial below. You can see how that window is actually two different pieces, the windows are printed effects tiled in, and the whole thing just kind of slots together into the shape you need, complete with magnets to hold roof/walls in, while allowing you to easily repurpose your buildings to swap out different images of gods or scenarios, or even transform the window into a lowered fighting pit. As someone who is used to either drawing on a battlemat or playing theatre of the mind, this is pretty mind-blowing. Check it out!
Enjoy, and happy adventuring!