Geekery: Joe Manganiello is a Lost Hero from Another Dimension in 'Archenemy'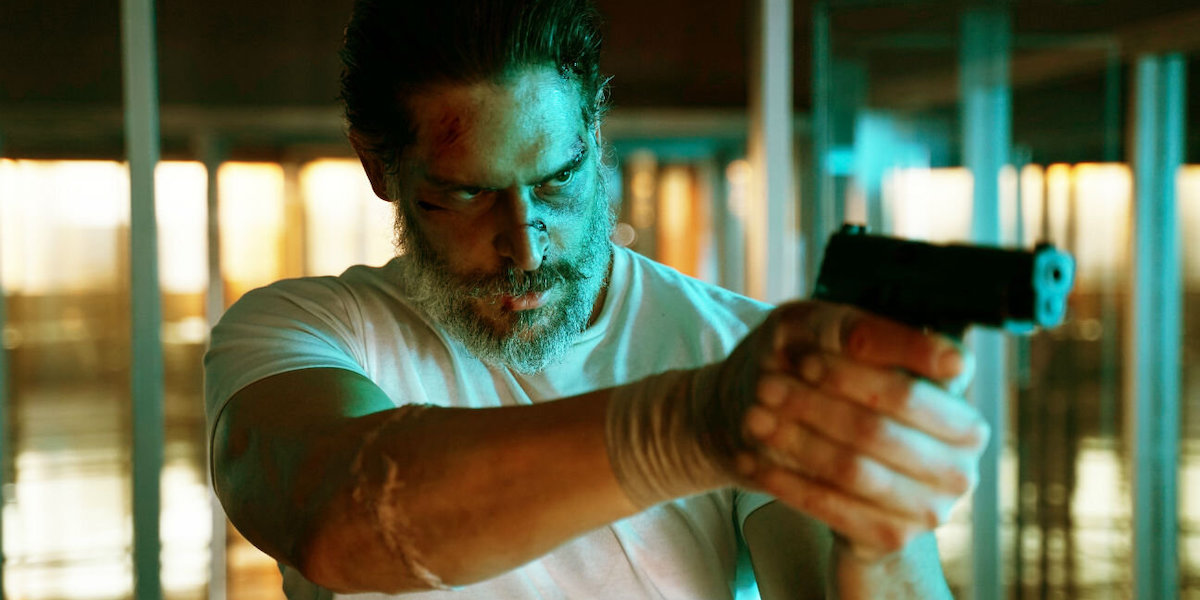 The studio that brought us Mandy is back with a new tale of multi-dimensional weirdness – with tough guy and certified nerd Joe Manganiello.
Max Fist has fallen through time and space to Earth from anther dimension claims to be a hero from his world. No one believes him except a teenager named Hamster. While vague (I'm a big fan of vagueness in entertainment marketing), the first trailer is ominous and intense with blood splatter, gunfire, torture, and a priest with a shotgun.
It looks like a grindhouse inspired crime story with some psychological thriller thrown in. The latter is something writer/director by Adam Egypt Mortimer knows how to write. He brought audiences Daniel Isn't Real last year. The cast is led by Joe Manganiello as Max Fist with Glenn Howerton, Skylan Brooks, Zolee Griggs, and Joseph D. Reitman.
The official synopsis…
"Max Fist was the greatest hero of a vast city in another universe. He saved his world from destruction but crashed through space and time… and wound up here – a desolate American suburb. Powerless, a broken drunk telling stories about his glory days — stories that no one believes, until he meets Hamster, a kid who wants to be a famous writer who believes Max's story. Max finally has someone who believes him, and Hamster has someone who he thinks won't let him down. But things fall apart when Hamster's sister Indigo steals $100,000 from the mob. Max will try to learn what it means to be a hero — here, now, without superpowers — one brutal blow at a time."
The studio behind Archenemy is Legion M, which is fan owned. Investors (everyday movie fans) partner with top Hollywood creators to create movies, shows, and books. They've made documentaries about myths and Alien along with features like Mandy, Colossal, Bad Samaritan, and Jay & Silent Bob Reboot. This movie fits right in with their slate.
Archenemy is set to release in 2021.