New originals and some suggestions for other movies to watch, from action to horror to drama. Take a look at what to watch on your couch.

New Streaming Shows/Movies Dropping This Week
The first of the month deluge has arrived!
Amazon: 3:10 To Yuma, Four Weddings And A Funeral, Inception, Lego Jurassic World: Legend Of Isla Nublar (Season 1), Les Miserables (Season 1 – PBS Masterpiece), Margin Call, My Bloody Valentine (1981), Rain Man, Safe, Spare Parts, Spider-Man 3, Top Gun

Netflix: A Knight's Tale, Acts of Violence, An Education, Being John Malkovich, Elizabeth Harvest, Eternal Sunshine of the Spotless Mind, Hardcore Henry, Iron Man Armored Adventures (Season 1-2), Jurassic Park (1-3), Killing Hasselhoff, Mad Max (1979), Nagi-Asu: A Lull in the Sea (Season 1), Ocean's Thirteen, Ocean's Twelve, Operation Ouch (docuseries – Season 1 + Special), Rogue Warfare: The Hunt, Seabiscuit, The Addams Family (1991), The NeverEnding Story (1 & 2), Toradora! (Season 1), Transformers Rescue Bots Academy (Season 2), What Keeps You Alive

HBOMax: 10,000 BC, All the President's Men, Altered States, Bad Influence, Barefoot in the Park, Batman (1989), Batman & Robin, Batman Begins, Batman Forever, Batman Returns, The Bear, Before Sunrise, Before Sunset, Biloxi Blues, Blade Runner: The Final Cut, The Candidate (1972), The Change-Up (Unrated Version), Chariots of Fire, Contact, The Dark Knight, Elf, The First Grader, Fool's Gold (2008), Fracture, The Fugitive (1993), Get on Up, Hard to Kill,  Harley Quinn (Seasons 1 & 2), Highlander: The Final Dimension, Highlander IV: Endgame,  The Hobbit Trilogy, House of Wax, House Party (1-3), Idiocracy (Extended Version), Interview with the Vampire, Jeremiah Johnson (1972), Jim Thorpe: All-American (1951), Jojo Rabbit, Kung Fu Panda (1 & 2), Leprechaun (1-5), The Long Kiss Goodnight, The Lost Boys: The Thirst, The Lost Boys: The Tribe (Unrated Version), Lovelace, Lying And Stealing, The Marine (Unrated Version), Martha Marcy May Marlene, Maverick, Monkeybone, Mr. Magorium's Wonder Emporium, Murder at 1600, The Mustang, My Blue Heaven, Ocean's Eleven, On Dangerous Ground (1952), Phantom, Pi, Raise the Titanic, Romeo Must Die, Savages (Unrated Version), Skyline, South Central (1992), Spy Game, Steven Universe Movie, They Live by Night, Three Days of the Condor, Time Bandits, Walk the Line (Extended Version), Wedding Crashers

Hulu: 3:10 to Yuma, Australia, The Brothers McMullen, Child's Play, City Slickers (1 & 2), Company Business, Four Weddings and a Funeral, Hellraiser, Just Charlie, The Last Stand, Legend Of The Guardians: The Owls Of Ga'Hoole, Margin Call, Master and Commander: The Far Side of the World, My Bloody Valentine (version unknown), A Perfect Murder, Pit Stop (version unknown),  Rain Man, Safe, The Saint (version unknown), '71, Sleeping with the Enemy, Spare Parts, Star Trek: The Motion Picture, Star Trek II: The Wrath of Khan, Star Trek III: The Search for Spock, Star Trek V: The Final Frontier, Star Trek VI: The Undiscovered Country, Star Trek: Insurrection, Top Gun, Ultraviolet, Up in the Air, Were The World Mine 
---
New on VoD This Week
Lake Michigan Monster – Available on VoD August 3rd
Directed by Ryland Tews
The eccentric Captain Seafield hires a crew of specialists to help him plot revenge against the creature that killed his father. After several failed attempts, Seafield is forced to take matters into his own drunken hands. What began as a simple case of man verses beast soon plunges down a rabbit hole of mysterious unknowns and Lovecraftian hijinks. Lake Michigan Monster — banned in four lakes!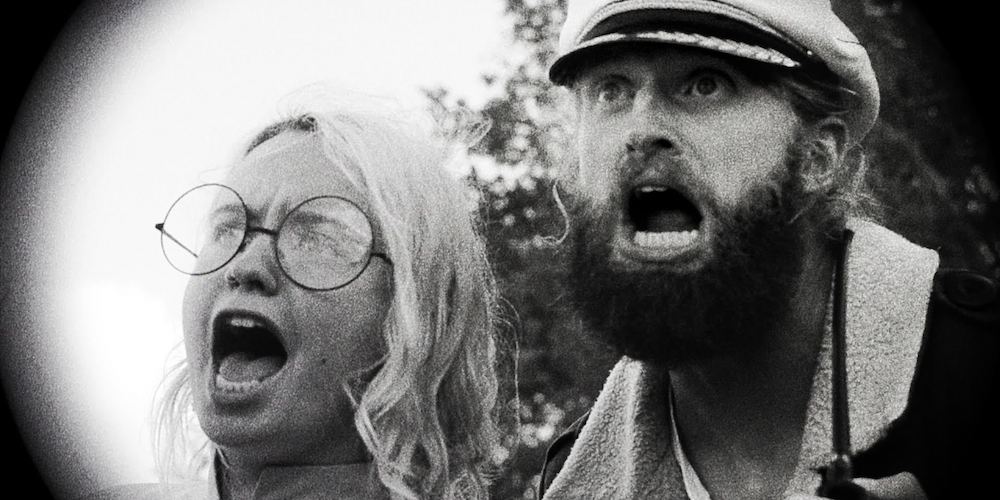 Red Penguins – Available on VoD August 4th
Directed by Gabe Polsky
Detailing an incredible true story involving gangsters, strippers, and live bears serving beer on a hockey rink, Red Penguins tells the wild forgotten true story of capitalism and opportunism run amok in Moscow. Shortly after the collapse of the Soviet Union, the Pittsburgh Penguins and the famed Red Army hockey team formed a joint venture that redefined what was possible in the new Russia. Eccentric marketing whiz, Steve Warshaw, is sent to Moscow and tasked to transform the team into the greatest show in Russia, attracting some of the biggest names in Hollywood and advertising along the way. He takes the viewer on a bizarre journey highlighting a pivotal moment in U.S.-Russian relations during a lawless era when oligarchs made their fortunes and multiple murders went unsolved.
Ride Your Wave – Available on VoD August 4th
Directed by Masaaki Yuasa
A deeply emotional new film that applies his trademark visual ingenuity to a tale of romance, grief and self-discovery. Hinako is a surf-loving college student who has just moved to a small seaside town. When a sudden fire breaks out at her apartment building, she is rescued by Minato, a handsome firefighter, and the two soon fall in love. Just as they become inseparable, Minato loses his life in an accident at sea. Hinako is so distraught that she can no longer even look at the ocean, but one day she sings a song that reminds her of their time together, and Minato appears in the water. From then on, she can summon him in any watery surface as soon as she sings their song, but can the two really remain together forever? And what is the real reason for Minato's sudden reappearance?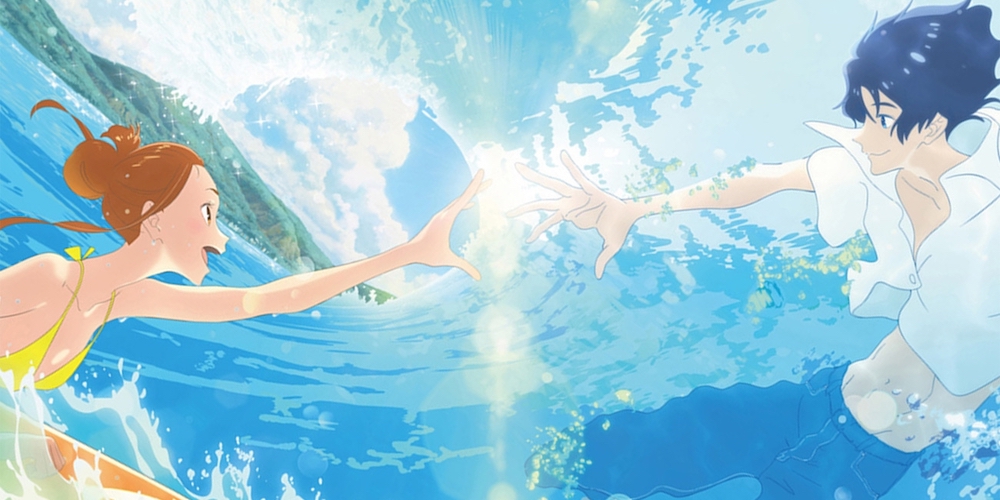 Around the Sun – Available on VoD August 4th
Starring Cara Theobold and Gethin Anthony
Bernard, a film location scout, tours a repossessed and crumbling French chateau. Over the course of the afternoon, he slowly falls for both the place and its owner's flirtatious representative, Maggie, who recounts the story of an influential popular-science book written and set there. But is their present-tense connection for real, or just a projection of the book's 17th-century characters?
La Llorona – Available on Shudder August 6th
Starring Maria Mercedes Coroy, Margarita Kénefic, and Sabrina de la Hoz
Indignant retired general Enrique finally faces trial for the genocidal massacre of thousands of Mayans decades ago. As a horde of angry protesters threatens to invade their opulent home, the women of the house–his haughty wife, conflicted daughter, and precocious granddaughter–weigh their responsibility to shield the erratic, senile Enrique against the devastating truths being publicly revealed and the increasing sense that a wrathful supernatural force is targeting them for his crimes. Meanwhile, much of the family's domestic staff flees, leaving only loyal housekeeper Valeriana until a mysterious young Indigenous maid arrives.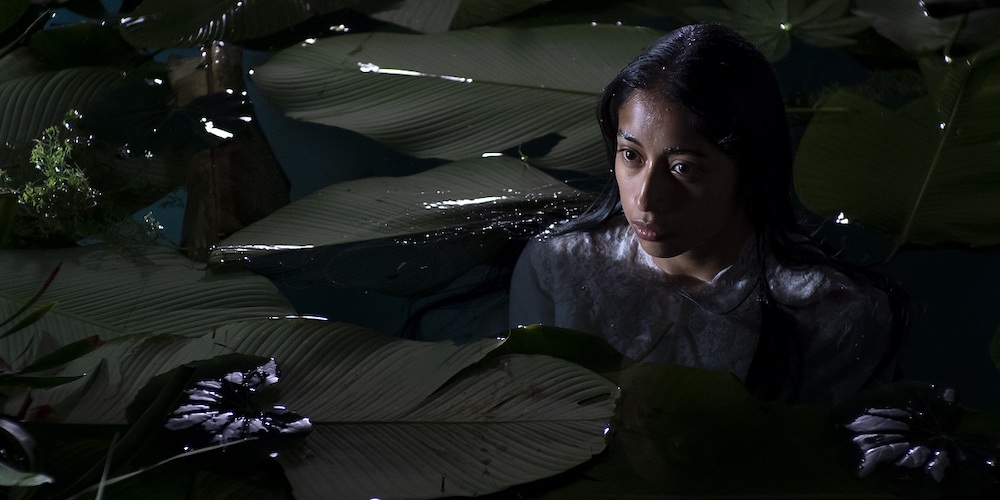 ~ What are you going to watch and binge?