Watch it Made: Transforming Plastic With Injection Molding, 3D Printing, and Thermoforming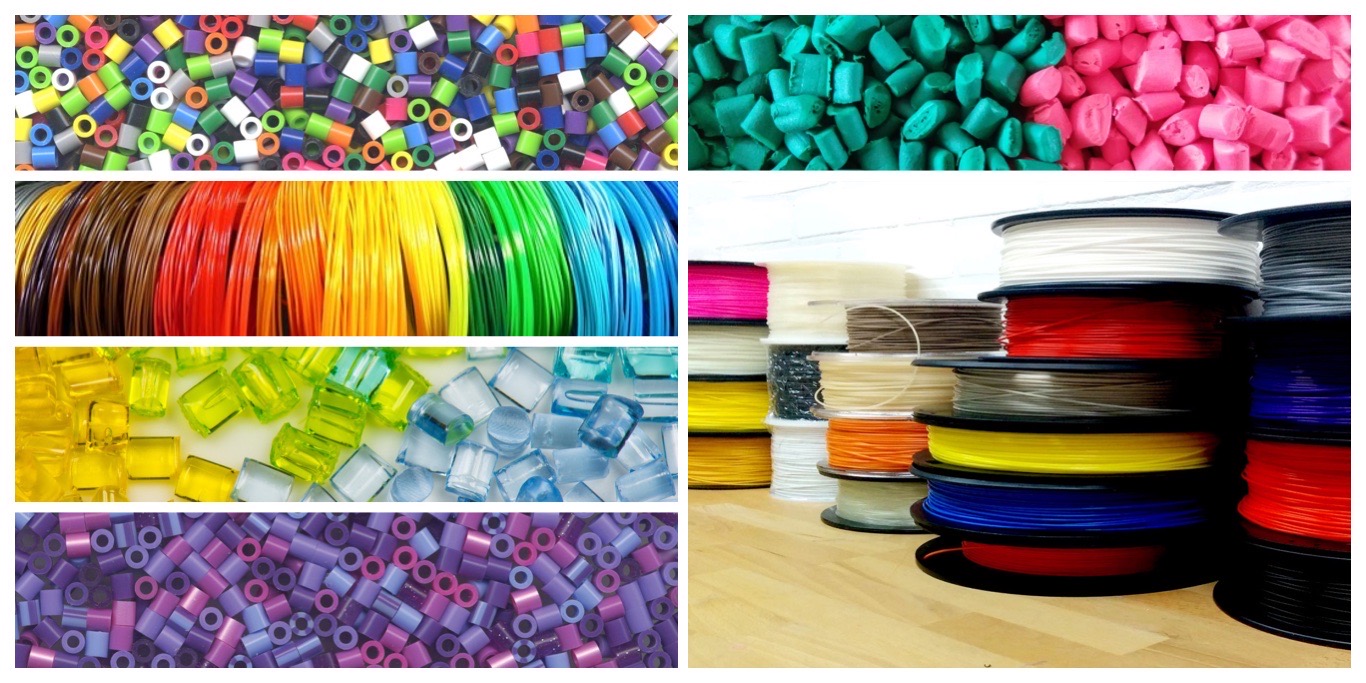 Learn about the mechanics of how plastic pellets, filament, and sheets become parts for our favorite games and hobby projects.
Starting off with the more basic and unusual, single-task machine: a sprite/perler/hama bead printer. You may remember using sprite beads as a kid by setting out a pattern, laying the beads out by hand, then ironing one side so everything melted together. Not quite as awe-inspiring as shrinky-dinks when you're in elementary school, but it kept us occupied. They're still a popular medium in the 8-bit art community. This printer made by Kevin Dluzen makes the process automated using a series of tubes and a heated plate.
3D printers have become ubiquitous in the hobby over the last several years due to quality going up and price point going down. Kickstarters for STL files have become more common than those for physical models. In this video from Jimmy at DIY & Digital Railroad takes us through designing and printing an N scale building using tinkercad and an Anycubic Photon resin printer.
On a large scale, plastic injection molding is the process that turns plastic pellets into everything from spoons to lawn furniture to the minis used to play in games. In this video, Bill Hammack –  a chemical engineering professor at the University of Illinois – details the key engineering principles underlying plastic injection molding, and the technology's history. To learn more about how billiards went from using ivory to using plastic check out this fascinating article.
And finally, something that can be used in combination with 3D printing and injection molding (but tends to be used most with thermoforming). Hydrographic or water transfer printing is a way to apply a printed pattern to a 3D object. It was patented in the early 80s, and you likely have an object in your house that has gone through the process. The pattern is printed on polyvinyl alcohol hydrographic film and suspended in water, an activator is applied to the sheet. An object – made of any material you can apply regular paint to – primed with special paint is dipped into the water. It picks up the film in the process.
ETH Zürich – in partnership with Disney Research (be prepared to fall into a rabbit hole when you click on that) – took the concept further with a new process: computational thermoforming. This method "converts the texture of a given digital 3D model into a pre-distorted image that we transfer onto a plastic sheet. During thermoforming [applying the sheet to the object with heat], the sheet deforms to create a faithful physical replica of the digital model." You can read the whole paper on the process here.
Subscribe to our newsletter!
Get Tabletop, RPG & Pop Culture news delivered directly to your inbox.