Goatboy here with a quick bit of hobby nonsense with my beloved R'Orks (Red Orks) I like to do from time to time. Remember, fungus grows in many colors!
They are usually converted or at least look a bit weird if I feel like it.  Beyond that – they have red skin, are properly Orky and pissed off, and usually have yellow dirty armor.  I strived for my normal Ork madness of going heavy layered skin with basic clothing and armor.  Throw in some sponge work and dirty it up and you got my current go to combo for my Orks.

Some of my first conversion for Lootas – with probably the most expensive bit wise with the old school Necron Heavy Destroyer option.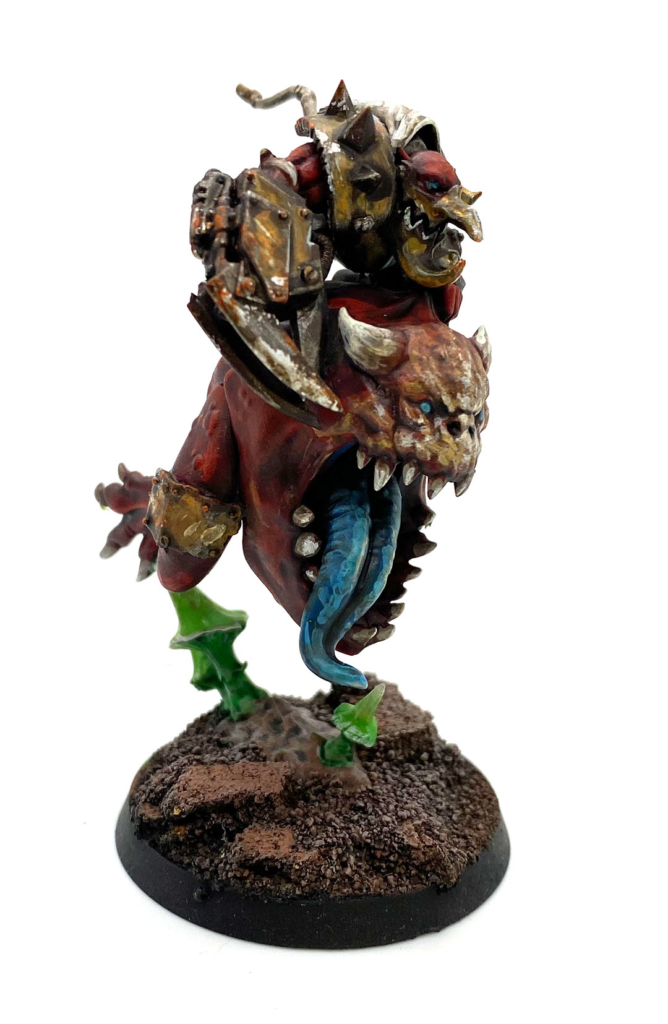 This is the Red Grot – counts as Warboss with Powerklaw.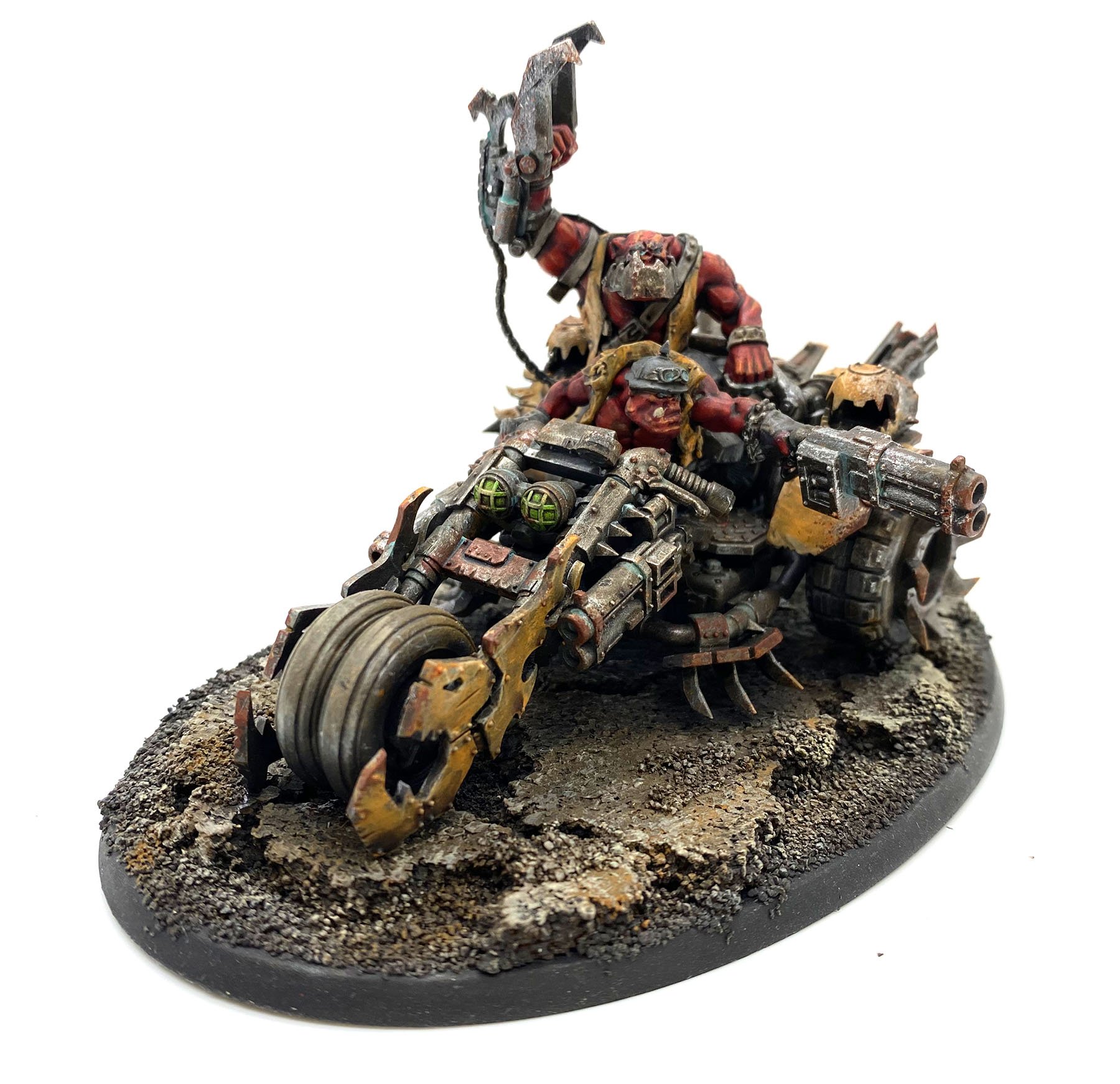 One of my favorites from the new line of Ork stuff.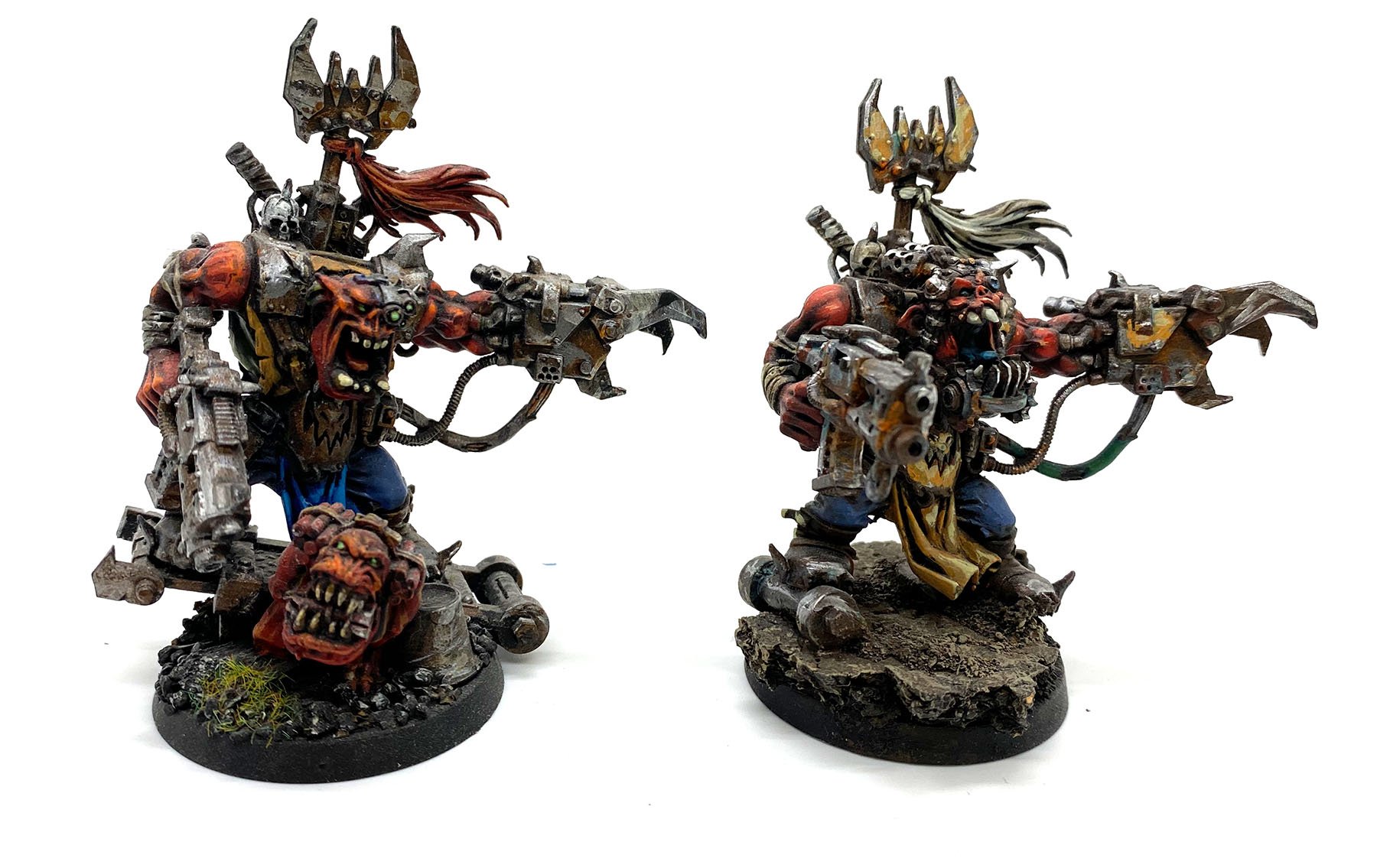 If you played Orks a few editions ago – you got this one Warboss all the dang time.  Super easy to convert.  One has a 3rd party head that was a lot of fun.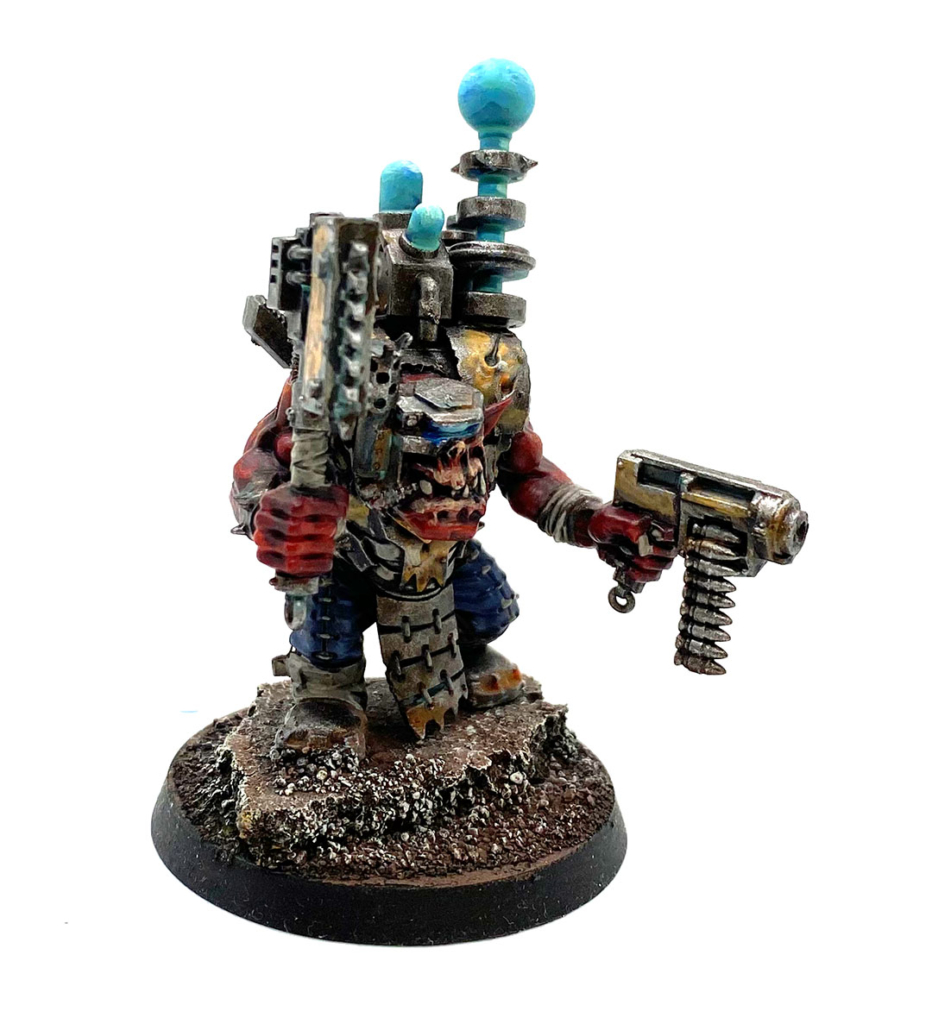 Walking big Mek with KFF – one of the better conversion models that GW gave back to the Orks.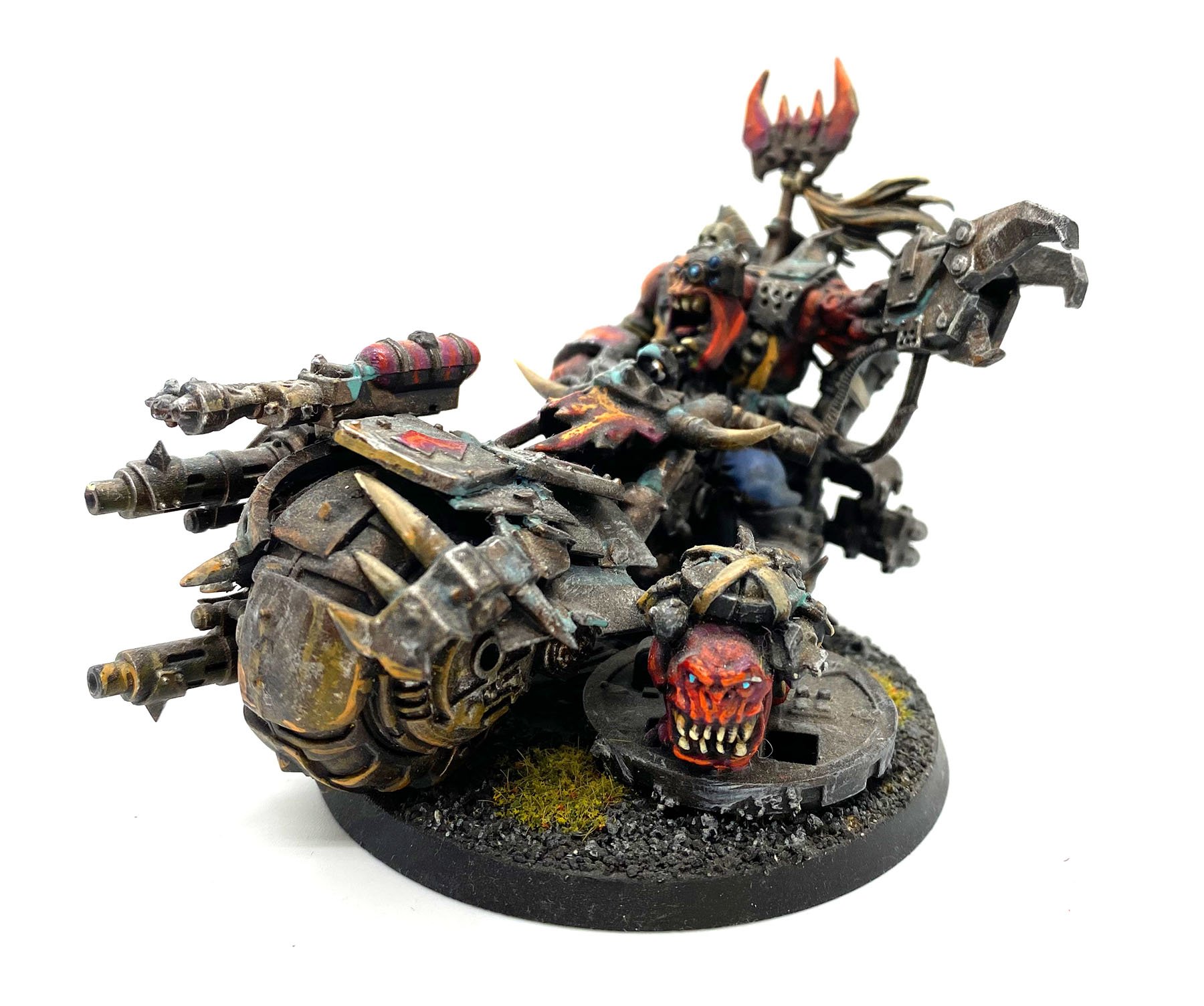 One of my original Warboss on bikes that caused a lot of headaches for people.  Conversion from a ton of random parts.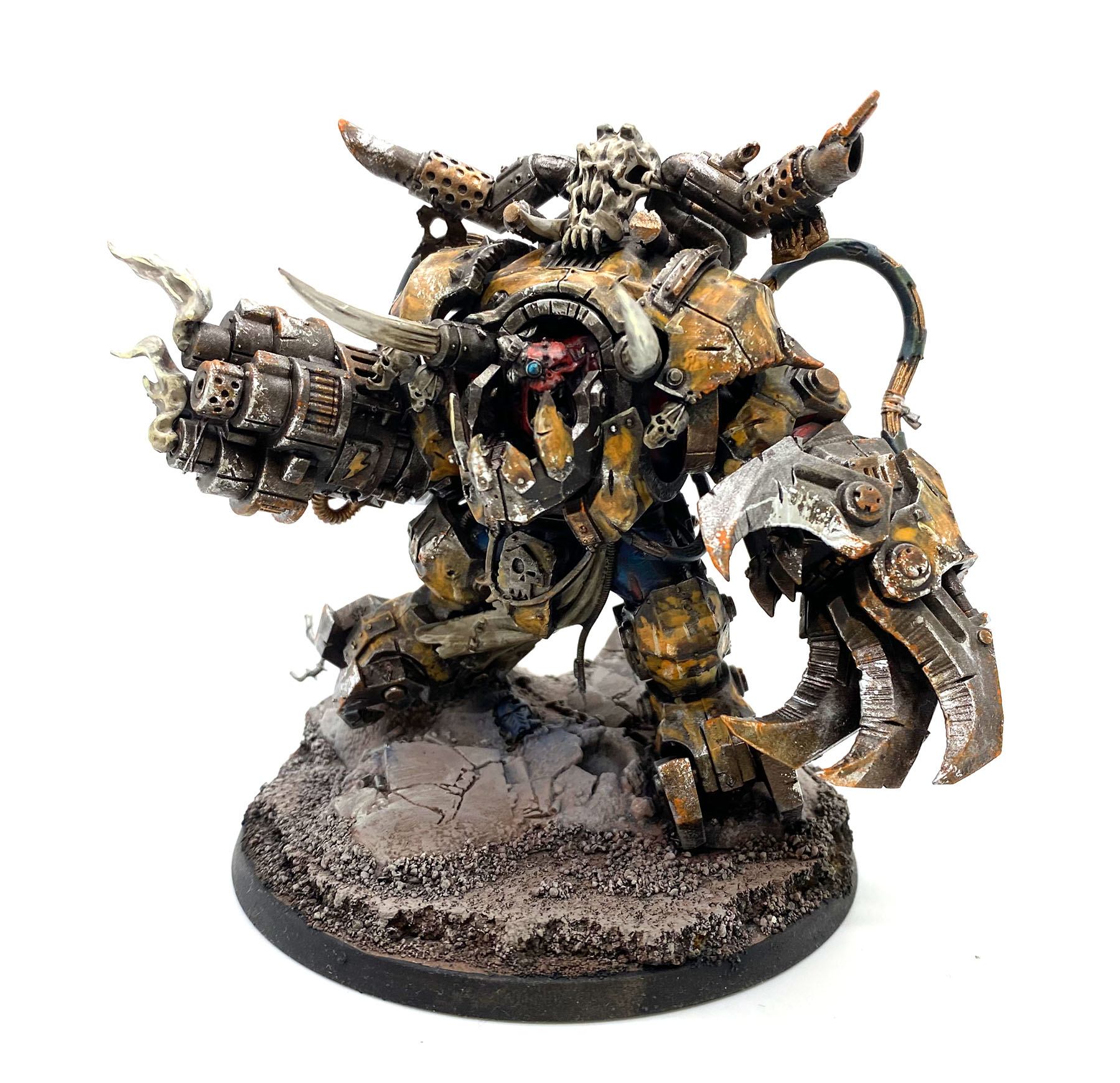 The big boy himself – painted up red skinned and yellow. Also blue jeans.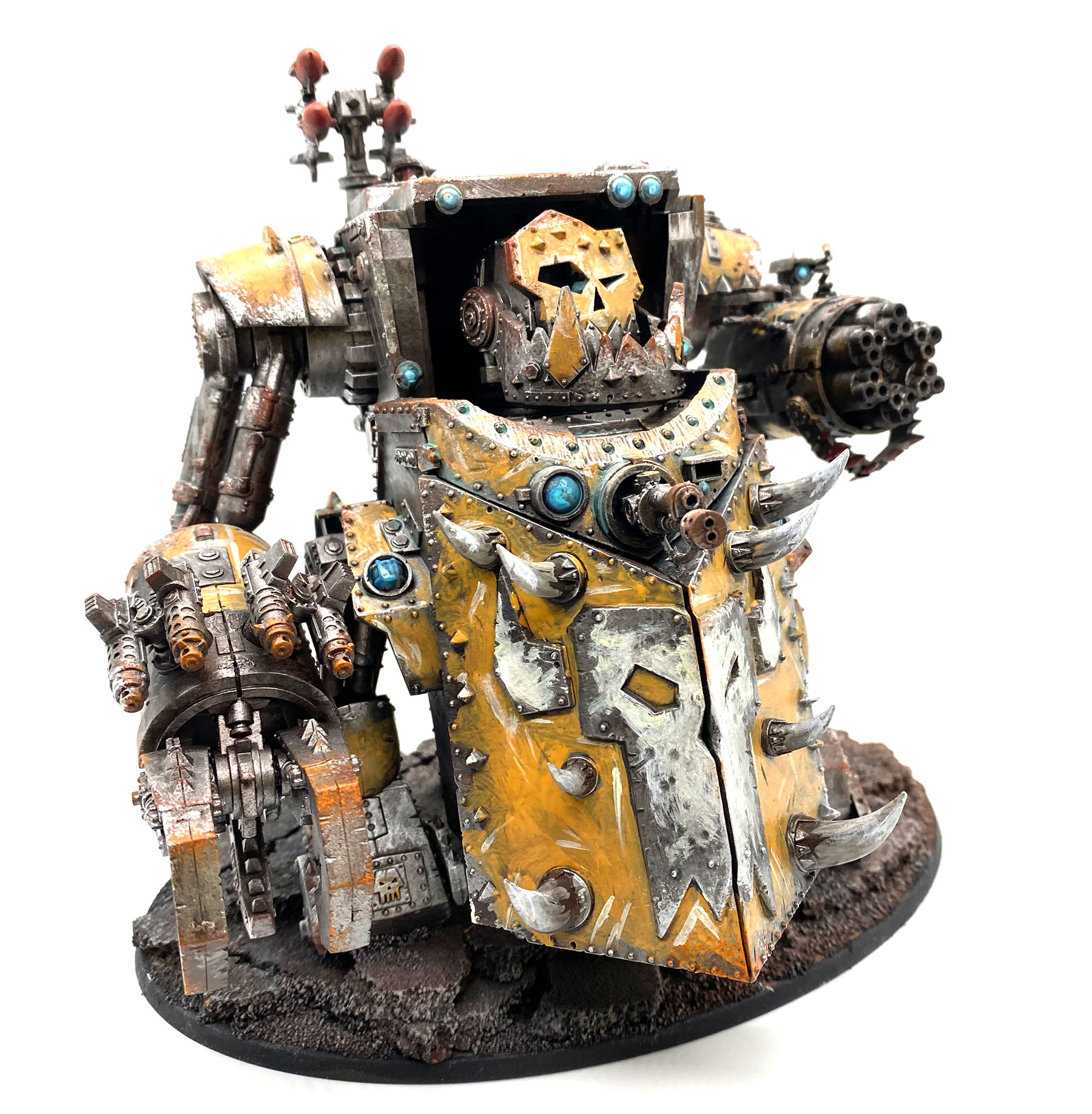 I had this model for years (bought it from a local store for like more than half off).  It sat in my garage forever and I decided I wanted to paint him up.  Man what a fun and goofy model to put together and paint up.
Which one's your favorite?