Are you looking forward to the new Warhammer 40,000 app? Well you can start preparing by signing up for My Warhammer today!
There is a new Warhammer 40k App on the way. It's got some pretty cool features that GW listed previously: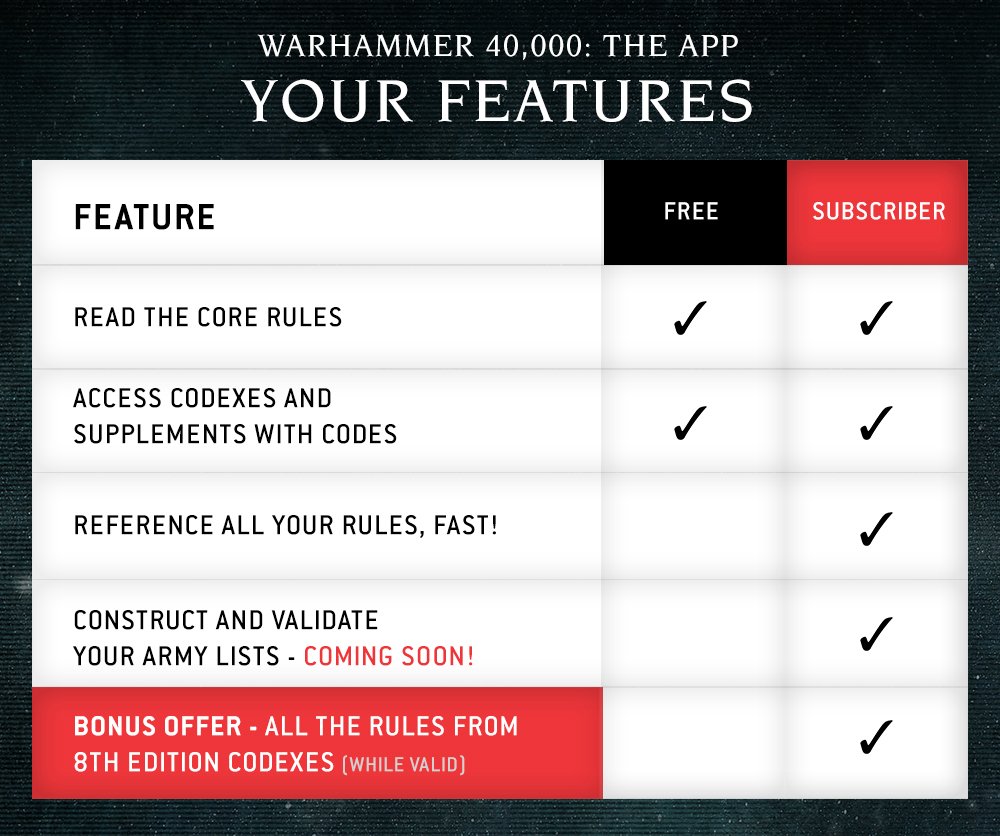 We're probably most excited about the Army Builder that will be included with the app but many of the other options sound pretty good, too. It's even a handy tool to have if you're a free user. Or you can upgrade to a Subscriber and get a lot more utility out of it for only £3.99 a month.
Another feature that we're also looking forward to is the implementation of the new codexes. Apparently, as new codexes are added to the game, GW will also include a code when you buy the print version that you can use to redeem in the app and that will give you access to the rules! This is something folks have been asking for – and not just in the 40k realm – for a LONG time.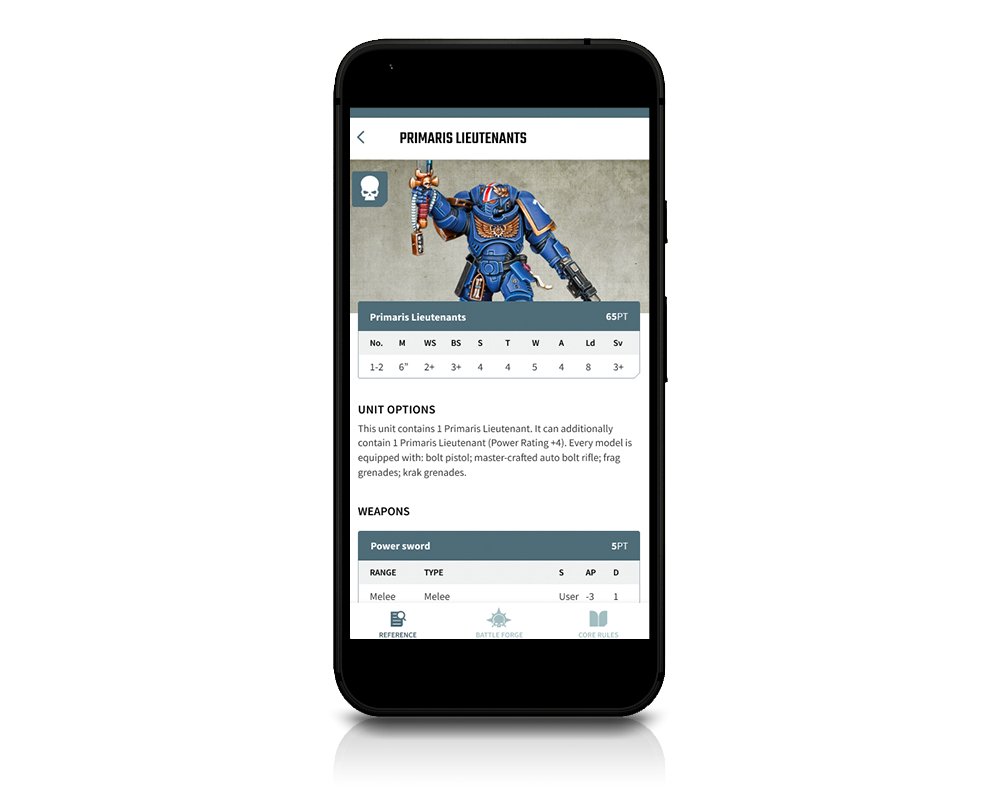 Anyhow, to get started, you'll need to create an account with the new My Warhammer page. I created an account myself and the process is pretty quick.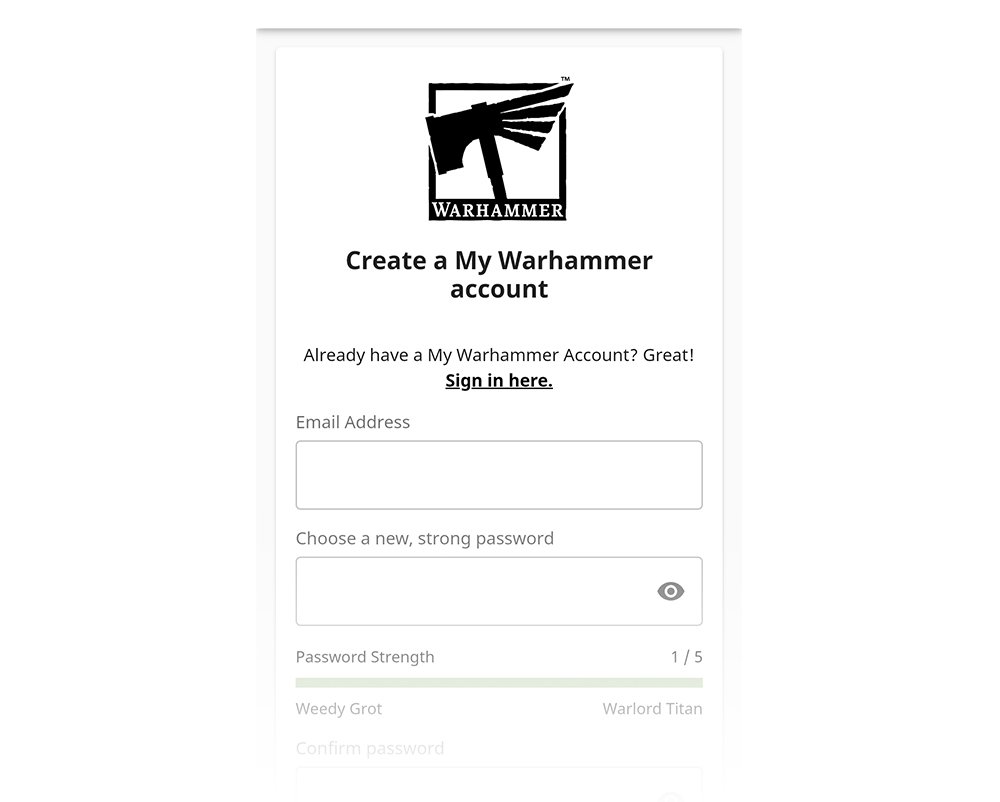 Use an email address, create a password, check some boxes, "read" the terms and conditions – you know the drill…
Right now, it's pretty barebones once you get registered. It's pretty much just setting up marketing preferences and log into the various webstores – The Main GW page, Forge World, or Black Library. So why sign-up? Well, it's going to be the launching point for the App which launches this weekend. Plus, there's more:
"Your My Warhammer account will soon serve as your very own dashboard for your Warhammer Community experience…. Want to save your favourite articles to read again later? Want to make army lists and share them with your friends? Want to earn achievements? Get your own username and avatar? Yeah, we like the sound of that too – so we're gonna make it happen. Register your My Warhammer account right now, so you're ready when the features drop."
So relatively soon a bunch more features are going to come online. Personally, I've very curious to see how all those features will be added and updated. But we've seen GW create handy apps before so I'm willing to give this one a go. And it starts with the sign-up.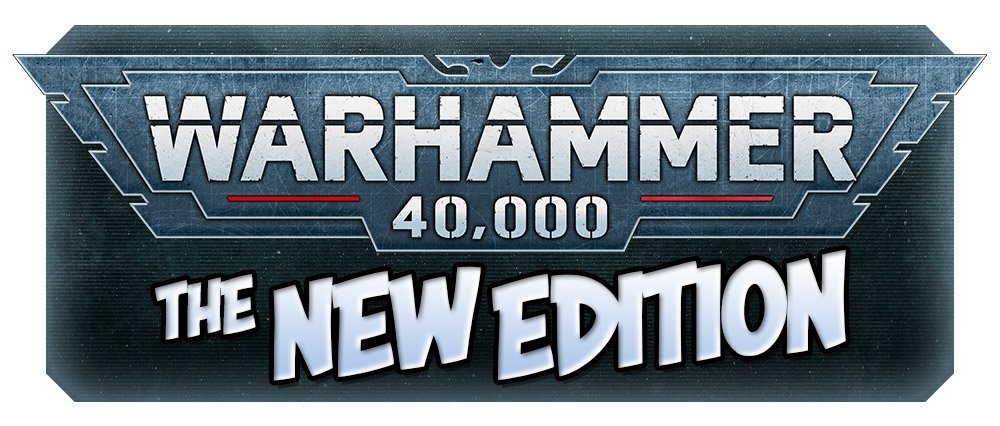 It's a new App for the new edition – create your My Warhammer Account today!