It's another Humble Bundle of Warhammer 40,000 Video Games – plus Blood Bowl II and Vermintide tossed in the mix! Check it out.
Humble Bundle is back with a new batch of video games to score for really cheap. You know how this works – pay what you want, get the games, and support charity. So what's on deck this time from the Grimdark? A nice selection of titles to dig into.
The Age of the Imperium is at hand in our newest bundle! Guide mankind (or their foes) in games like Warhammer 40,000: Space Marine Collection, Warhammer 40,000: Dawn of War III, and Blood Bowl 2 Legendary. Plus, your purchase will support SpecialEffect and a charity of your choice!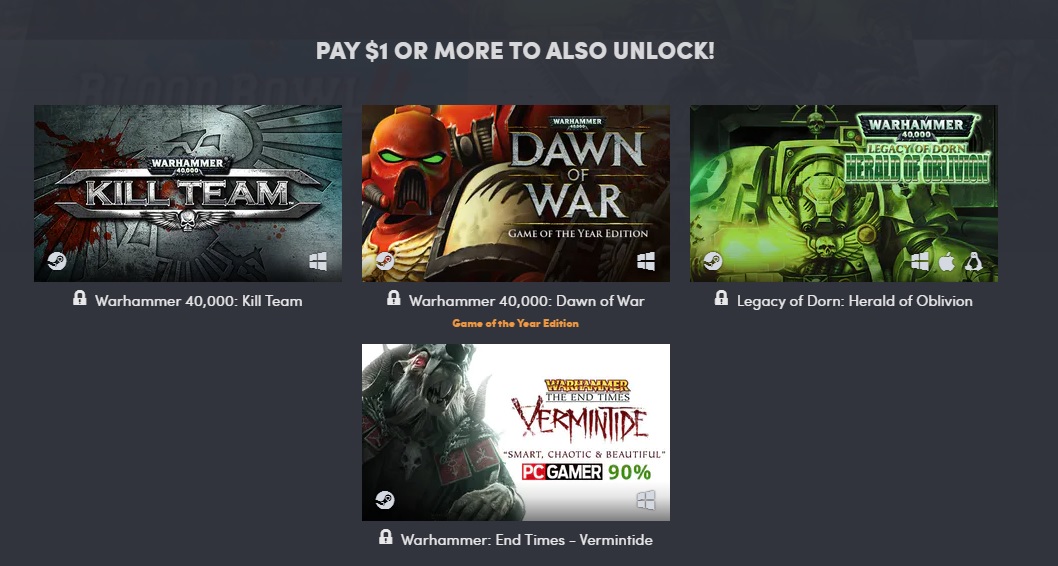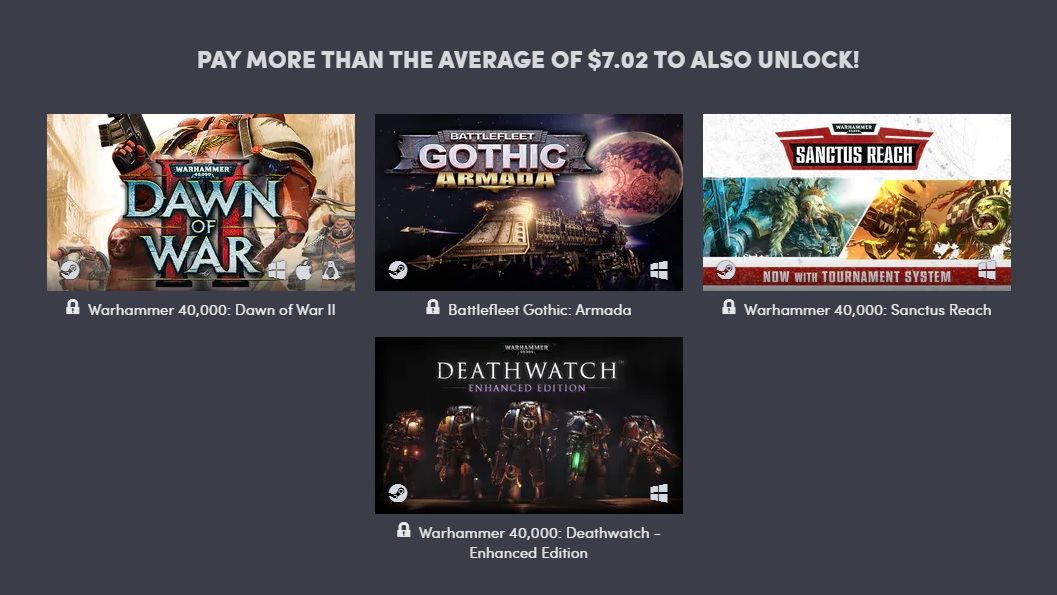 While it's mostly a Grimdark batch of games there is also Vermintide and Blood Bowl II just in case you wanted to mix things up. All three Dawn of War Games, the Space Marine Collection, Battlefleet Gothic: Armada and more!? For $13 for all of them? If you don't have these games, that's totally worth the price of admission. The retail price on all these games is $204 bucks and the first tier is only a $1.
And yes – it does help support charity. This month the charity is Covenant House – but you can also select your own if you'd prefer.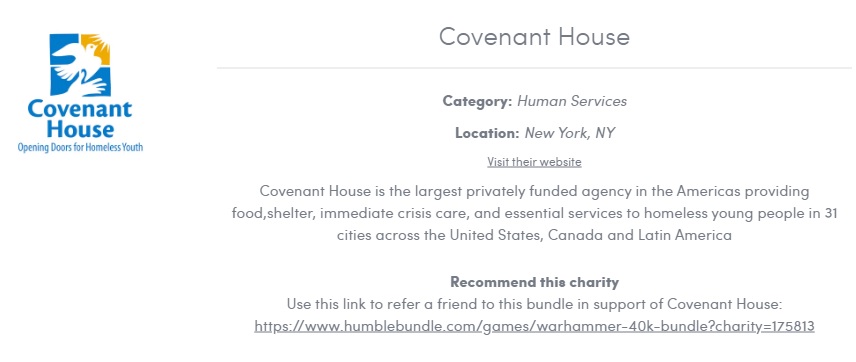 The Collection is live for another 13 days – but seriously, $13 for all those games? Or just buy the tier you want. It's a Warhammer Humble Bundle!
Quarantine with Warhammer Video Games!