If the mosaic kits are a bit much, give these brick sketches featuring favorite DC and Star Wars characters a try.
Earlier this month Lego announced their new mosaic line that's a bit more adult focused, sketches takes the idea and lowers the piece count and price point. They're priced so that you can buy a pair from each franchise without breaking the bank. These are also more kid friendly than the mosaics – with an 8+ age rating. They  have a built-in hook for wall display and a stand if you prefer to show it off on a bookcase, etc.
They look pretty cool and seem like a great kit to build with your Batman or Star Wars obessed kiddo(s).
40386 Batman – $19.99
115 pieces
Collectible, buildable, 3D illustration of DC's Batman
12×16 baseplate
Over 5" (13cm) high, 3" (9cm) wide and 1" (3cm) deep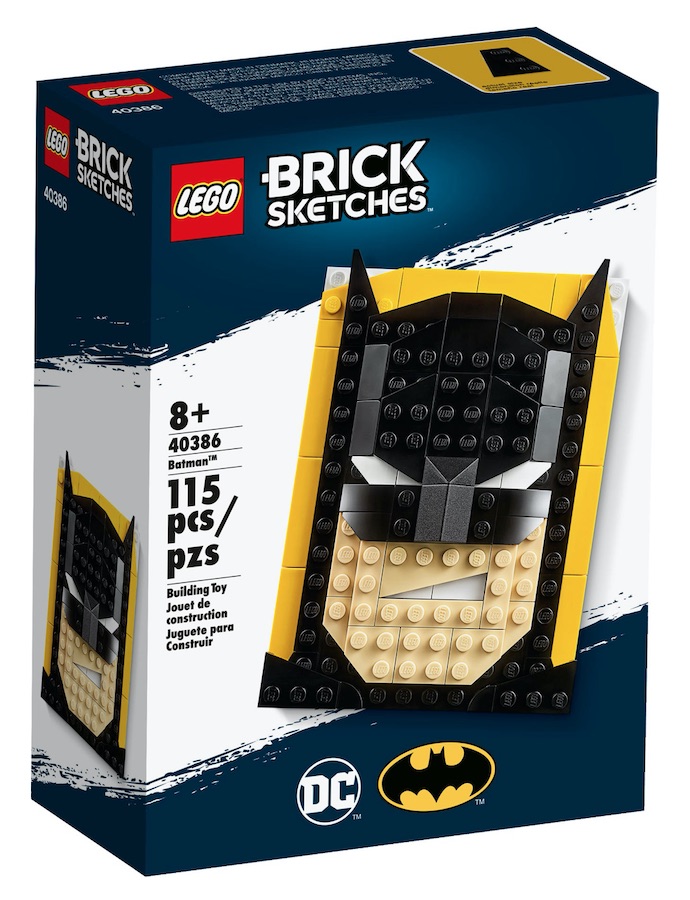 40431 BB-8 – $19.99
171 pieces
Collectible, buildable, 3D illustration of Star Wars' BB-8
12×16 baseplate
Over 5" (13cm) high, 3" (9cm) wide and 1" (3cm) deep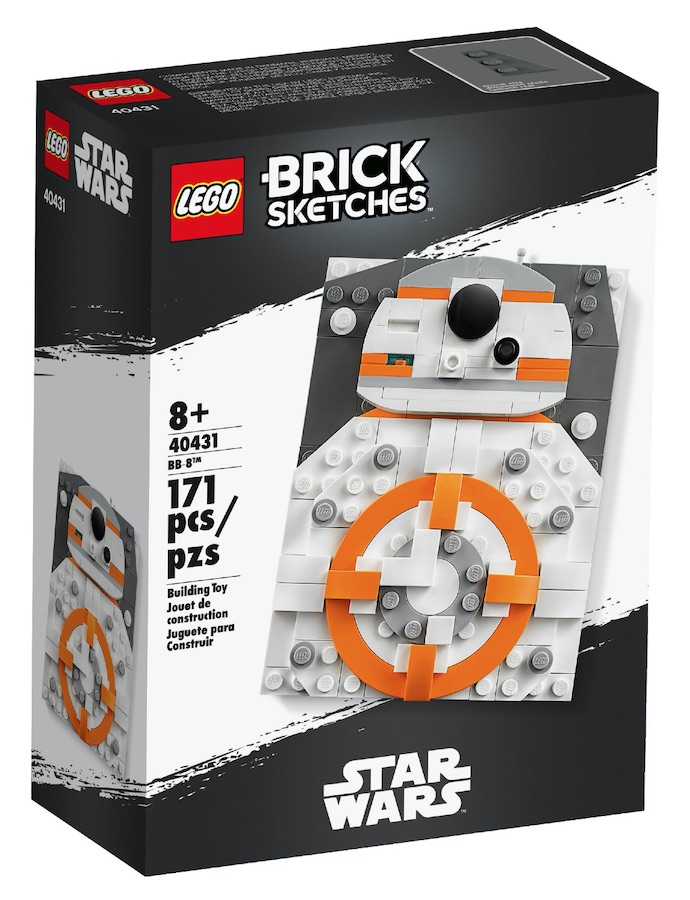 40428 The Joker – $19.99
170 pieces
Collectible, buildable, 3D illustration of DC's The Joker
12×16 baseplate
Over 5" (13cm) high, 3" (9cm) wide and 1" (3cm) deep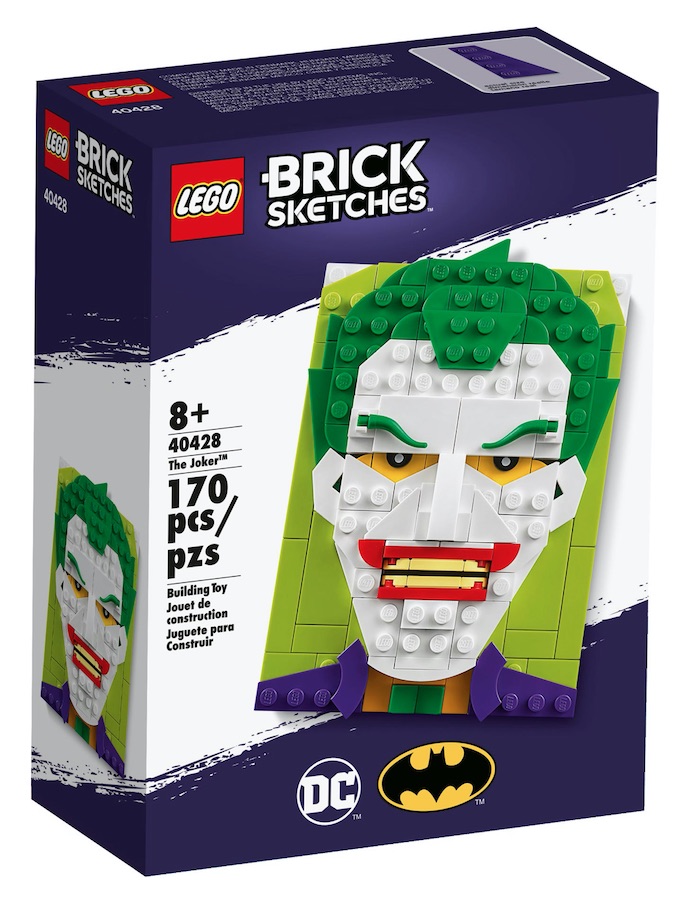 40391 First Order Storm Trooper – $19.99
151 pieces
Collectible, buildable, 3D illustration of a First Order Storm Trooper
12×16 baseplate
Over 5" (13cm) high, 3" (9cm) wide and 1" (3cm) deep