Lego: This 2,646 Piece Kit is a Must for Nostalgic NES and Super Mario Fans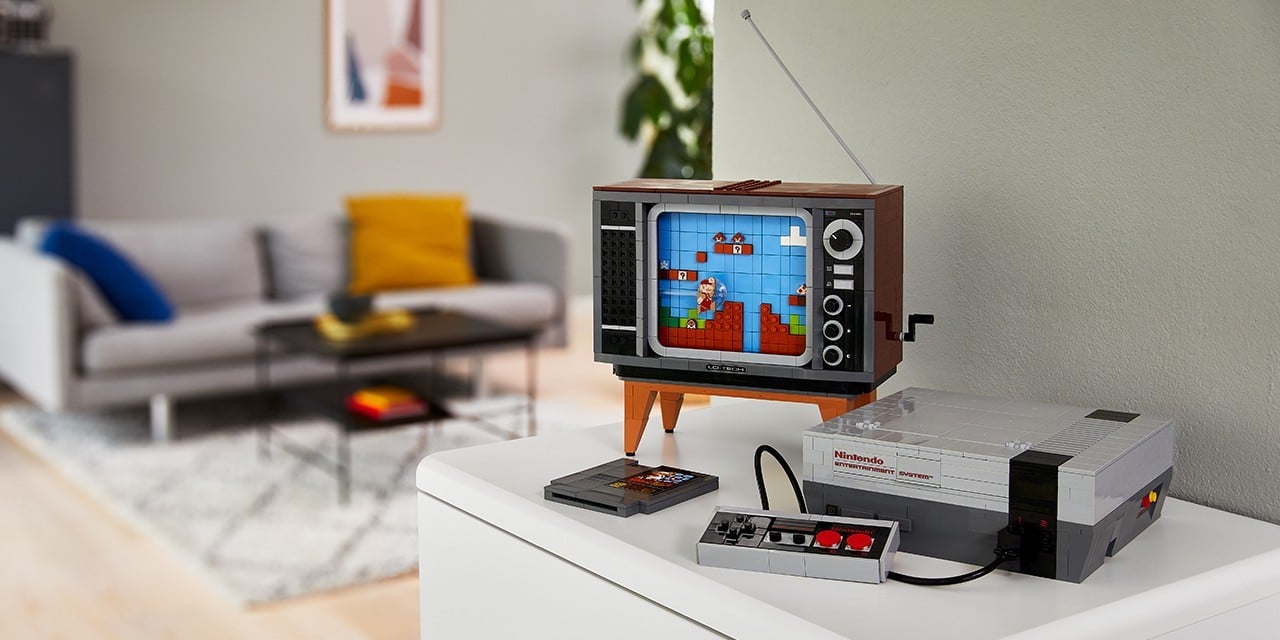 Recreate those weekends of playing 8-bit classics on a CRT TV on the living room floor with this new kit from Lego.
The brick NES has a ton of realistic details – it has a working slot for the game cartridge, cables that plug into the console, and buttons. The coolest part is the companion TV that has a scrolling screen controlled by a hand crank (this is battery free) and Mario avatar that jumps over obstacles; it has movable knobs and connection points for the NES to plug into. You can activate some fun features using the Mario figure from the Adventures with Mario Starter Course which is available now.
The price on this is lower than I thought it would be when it was announced. $230 is a steal for everything that comes in this kit and what it can do. It's available on August 1st – so make sure you set an alarm so you don't get left out.
71374 – Nintendo Entertainment System – $229.99
2,646 pieces
The buildable TV measures over 8" (22.5cm) high, 9" (23.5cm) wide and 6" (16cm) deep
The TV has a handle-operated scrolling screen
Combine with the LEGO Mario figure in kit 71360 to activate the TV's interactive features
Includes an illustrated booklet about the creation of the NES and classic NES games