Grab your construction hats, we're taking a look at the Media Company, Cathedral and Rocket Gantry buildings for Monsterpocalypse!
The latest wave of buildings includes some great new additions, let's take a look!
Media Company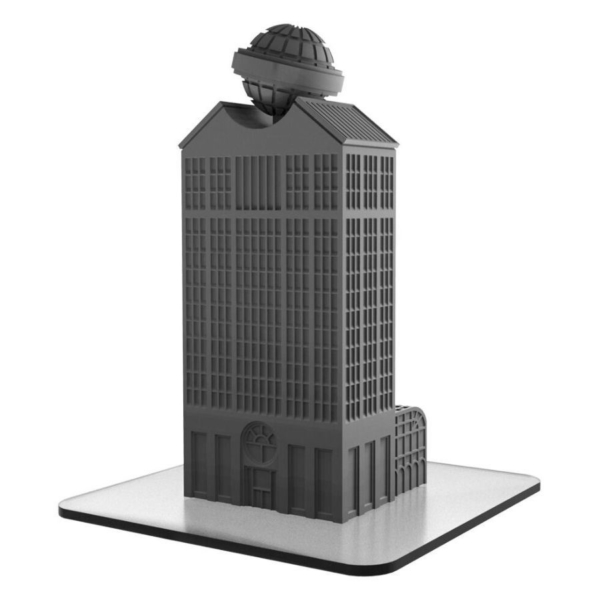 This model comes in 2 parts, the main resin building and metal globe that sits on top. Look at all those windows!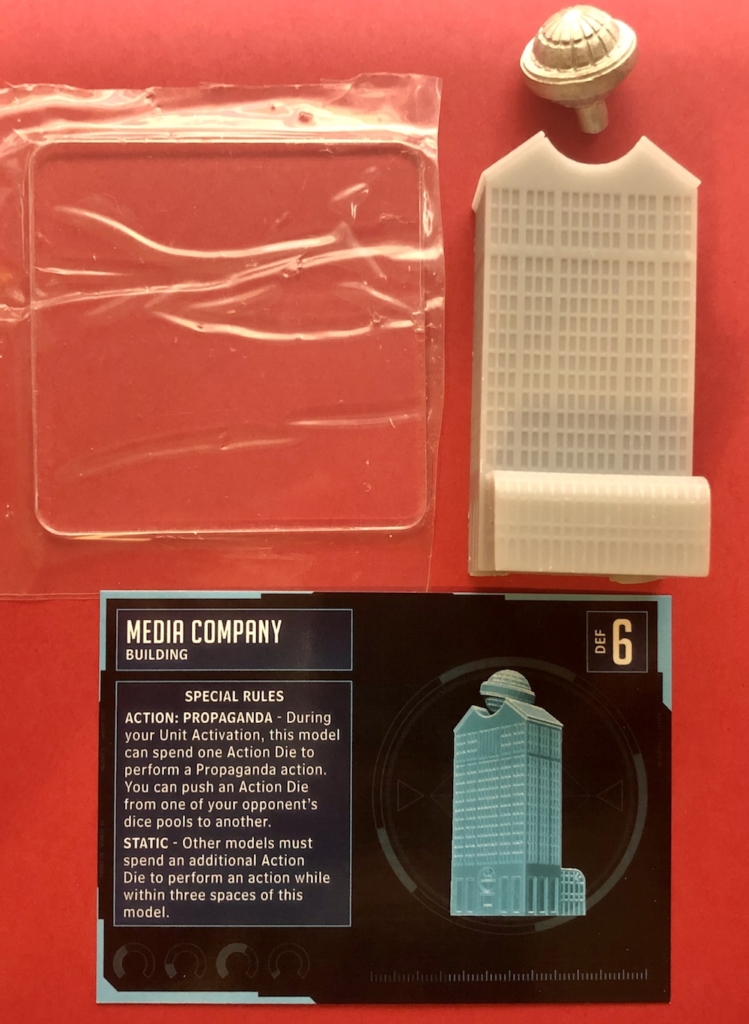 Manipulate the press to damage your opponent! The Propaganda action lets you spend an Action die to push an opponent's Action die from one pool to the other. This is an excellent option to prevent an opponent from being able to threaten a Monster turn with only 1 die.
The Static ability makes all other models spend an additional Action die to make an Action. It's very important to remember that Static affects ALL other models(monsters, buildings, and units) including your own, even if you are securing this building.
Cathedral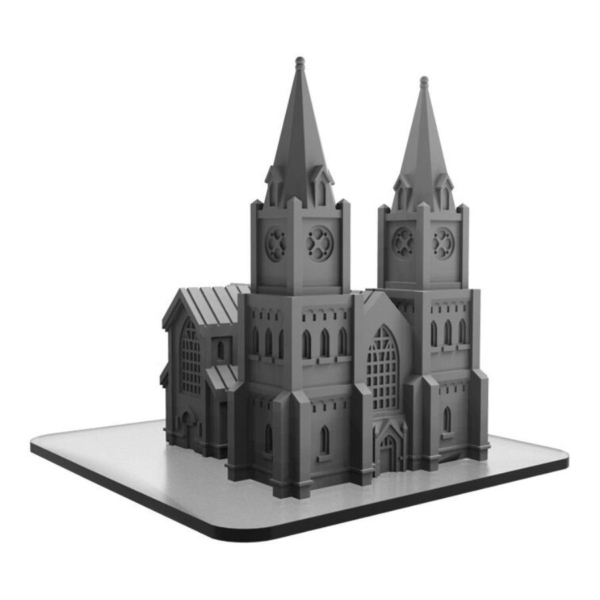 This is a fantastic looking building, made of 3 resin pieces.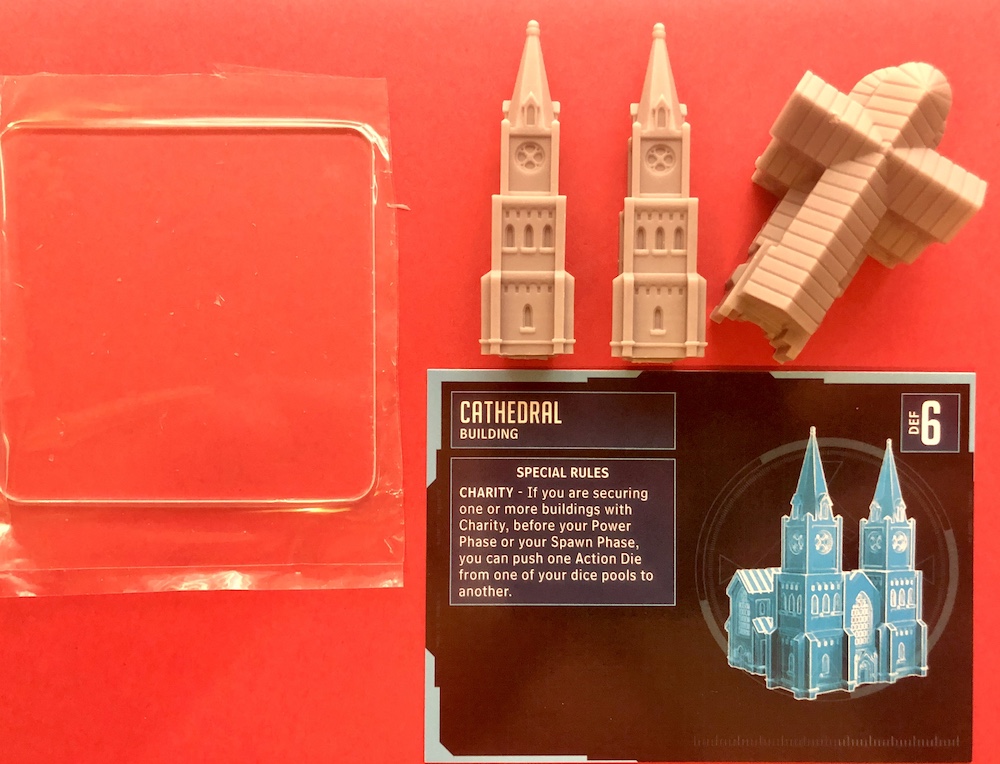 Charity gives you the option to move an Action die from one pool to the other, before choosing if you will be taking a Monster or Unit turn. My favorite thing about this ability is your opponent always has to be prepared for you to take a Monster turn. If they leave you an opening too good to pass up you can always push a die to your Monster pool and get in that key Power Attack. Charity also lets you take more back to back monster turns, which is often a winning strategy.
Rocket Gantry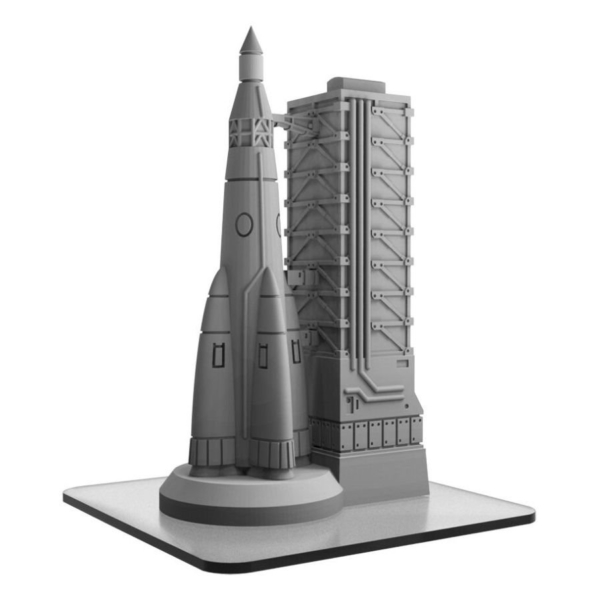 The impressive looking Rocket Gantry is 2 resin pieces with a clear base.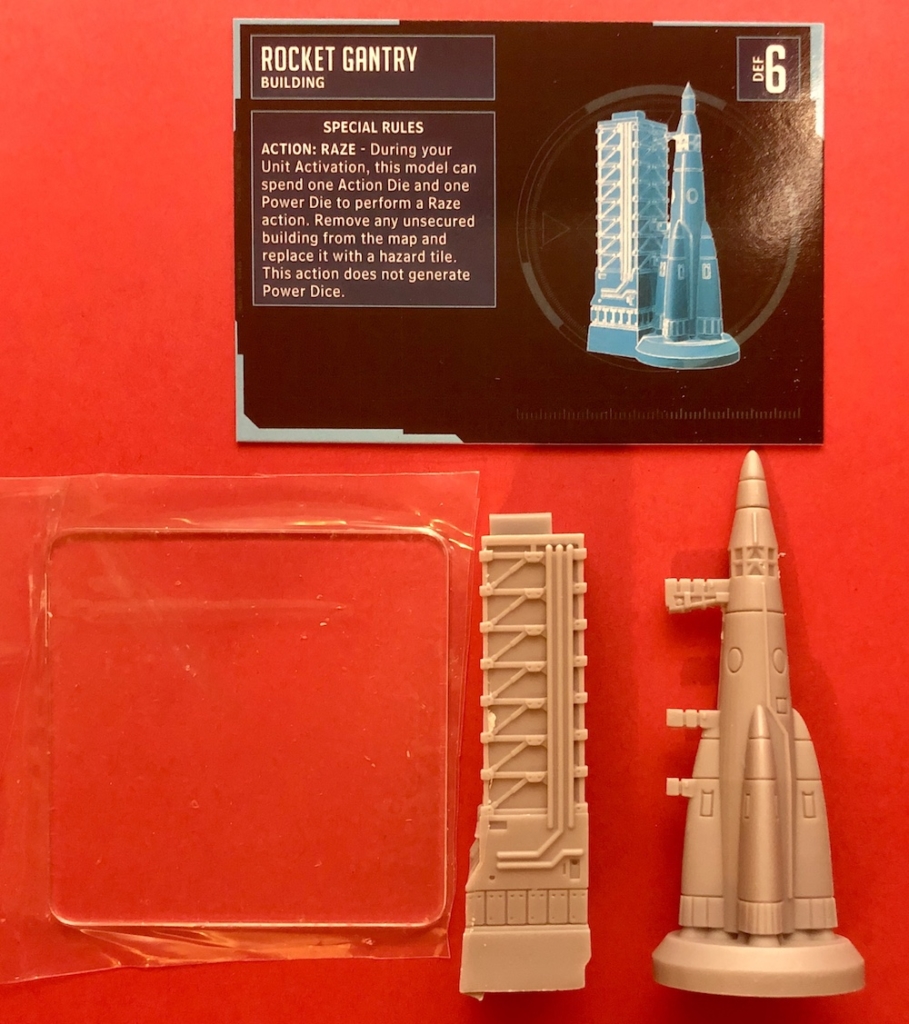 What else would you do with a Rocket besides launching it into enemy territory?! The Raze action lets you spend 1 Action and 1 Power die to destroy any unsecured building on the map. Keep in mind this can only be done on Unit turns and you won't get any Power dice for models destroyed.
I would have loved to launch a rocket into enemy monsters, I can imagine that would have balance issues, but it would have been awesome.
Wrap Up
This wave of releases brings us 3 great looking buildings all with solid abilities. I especially like the dice pool manipulation from the Cathedral and Media Company, bringing layers of intrigue to Monster and Unit turns.