Jiangshi: Blood in the Banquet Hall is a new RPG, kickstarting now, that blends everything good about running the family restaurant and fighting vampires.
Roleplaying games are a window into another world–one that you might never experience. It could be a fantasy world where you swing sword and shield against ferocious monsters, or perhaps on the bridge of a starship. But when they're at their best, RPGs can give you a window into a world that someone else has experienced while they share it with you. Jiangshi: Blood in the Banquet Hall is a game with ambition and a story to tell–and notably it's a story that deals with some very real history, politics and experiences that, odds are, is not your own experience.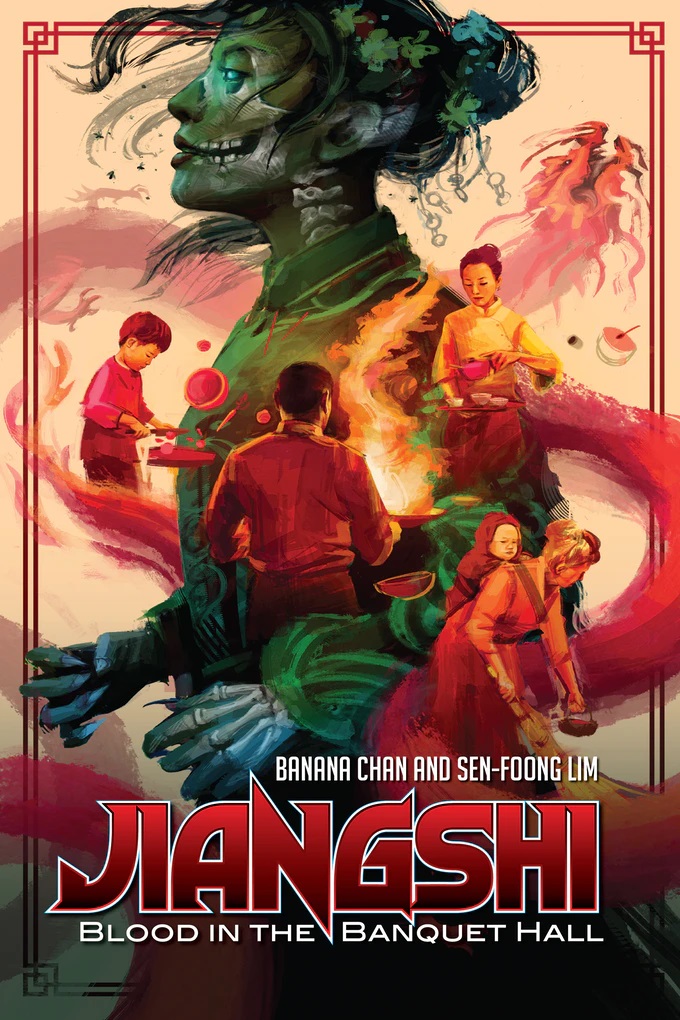 In the game, you take on the role of a family of Chinese immigrants running a restaurant in one of the many Chinatowns in America, circa 1920. By day, the family, which spans three generations, runs their restaurant by day, dealing with all the trials and tribulations that come with that. By night, they fight off Jiangshi, hopping vampires, hell bent on attacking everyone on the streets.
This is a game set in a fictionalized version of a very real place and time, and it has a very specific tale to tell. This game sounds incredible–and the artwork is just as astounding.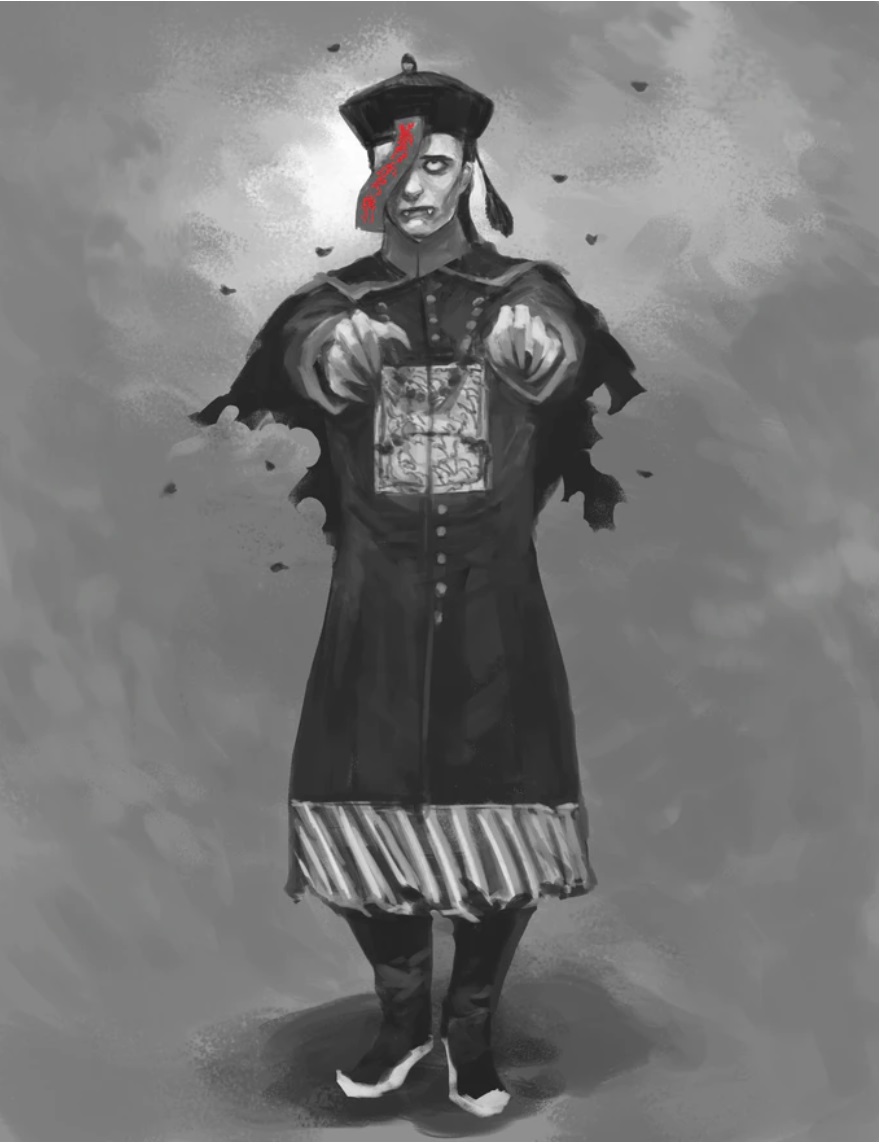 There's so much to love about this game: the specificity of its setting; the included guides that can help anyone, regardless of their heritage, play as Chinese characters as well as PCs working in the service industry; the dice mechanic; the character cards; the focus on relationships. We could go on, but instead, we'll let Banana Chan and Sen-Foong Lim explain more.
via Game and a Curry/Wet Ink

This is a game about a Chinese family making their living by running a restaurant in one of America's Chinatowns, circa 1920. Despite societal backlash and anti-Chinese laws, they have turned a profit and their quality of life has recently improved.

Night, however, brings a new terror.

Players take on the roles of members of the Chinese family (mostly from Guangdong province), spanning three generations, who face threats of jiangshi (hopping vampires) at night and racism by day. It has players balancing the responsibility of maintaining their family business with protecting themselves and their community from the dreaded Jiangshi. This is primarily a game about storytelling. Combat is limited, but horror, drama and sometimes comedy are the primary vehicles for driving the game forward.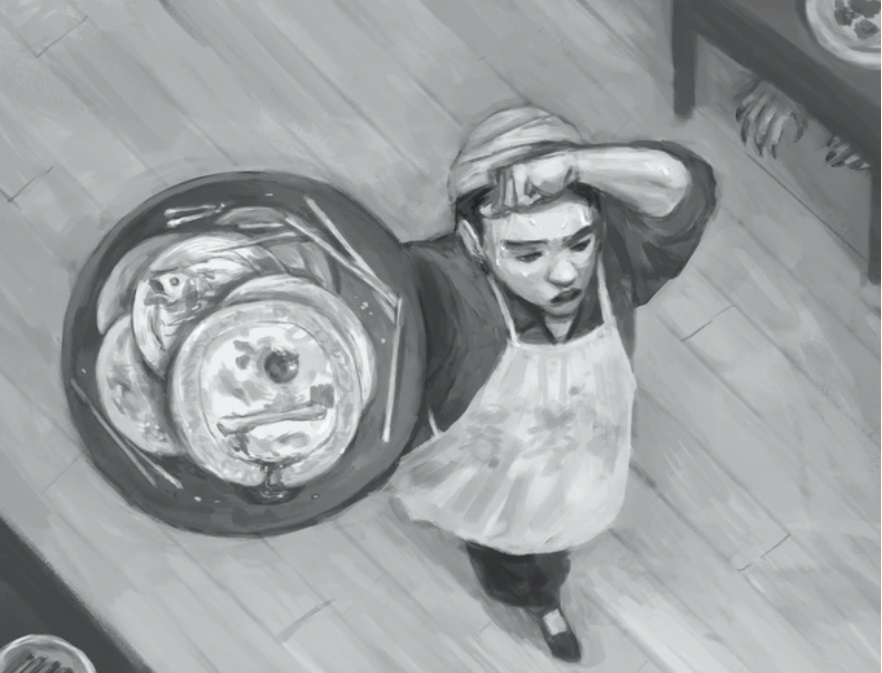 Jiangshi: Blood in the Banquet Hall is a tabletop roleplaying game which combines elements of RPGs with those of traditional board games. The game can be played as a "mini-series" or a one-shot.

Each game takes place over a number of days (usually five), alternating between day and night scenes where the roleplaying scenes take place. Day and night have different threats – in the daytime, the restaurant may experience racism or gang violence, while in the night time, Jiangshi are seeking warm bodies. During the day characters complete assigned restaurant tasks in order to keep the family business running.
I want to talk about the way the game focuses on its characters for a moment. One thing to note is there are no combat rules. This is a game about fighting monsters, but not about killing them–it's about surviving and protecting your family. And if you want to survive, you'll have to rely on your family.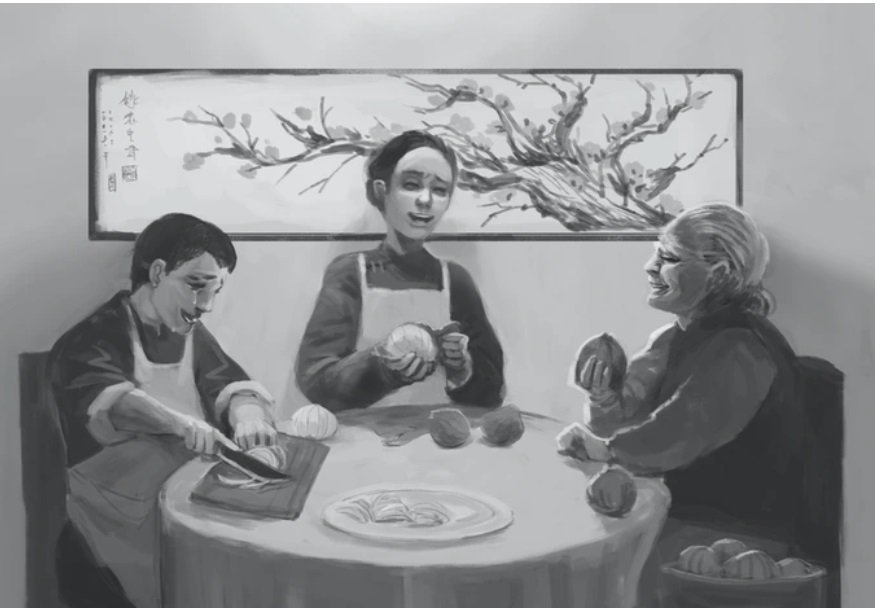 The mechanics focus on how the characters are each others' support. Whether facing anti-immigrant sentiments or actual vampires, the way you recover from harm and keep your characters at their best is by talking to each other. There are rules for talking about your dreams to help relieve some of the stress your characters are under; talking about how the family stays strong and together is what keeps the Jiangshi at bay.
We have one martial arts skill that you can add as an option to your character, but it literally is used the same way as the other skills are. Because it's a hobby. Yes, I said it. The restaurant is your life.

— Banana Chan 🔮🔪👁👽🛸 (@bananachangames) July 16, 2020
There is a martial arts skill, but, as one of the game's creators says, martial arts is a hobby–the restaurant is your life.  Games like this don't come along every day–and if you're excited to dive in to this world, you really don't want to miss this one folks. They're already fully funded and well on their way to smashing through those stretch goals, so if you back today you'll get an incredible deal and help make this game the best it can be.