Games Workshop is taking a look at Crusade – the new way to build and play your armies – and how to balance them against each other.
Crusade is a new, immersive and narrative-driven way to build and collect your armies in Warhammer 40,000. It allows players to start with a small force and build-up from there as they gain experience, battle honors and battle scars. Yesterday, we got a better idea how those elements would work. Today, we're getting a closer look at how GW is balancing out the fight when two crusade armies go toe-to-toe.
Two Example Armies
Below, we have a look at two Crusade Armies that GW is using to showcase how to balance the differences. The game is still played at a chosen size – in this case the players are opting for a Incursion battle. That means each army will have a Power Rating of 50. But take a look at the lists to see if you notice any other unbalancing factors.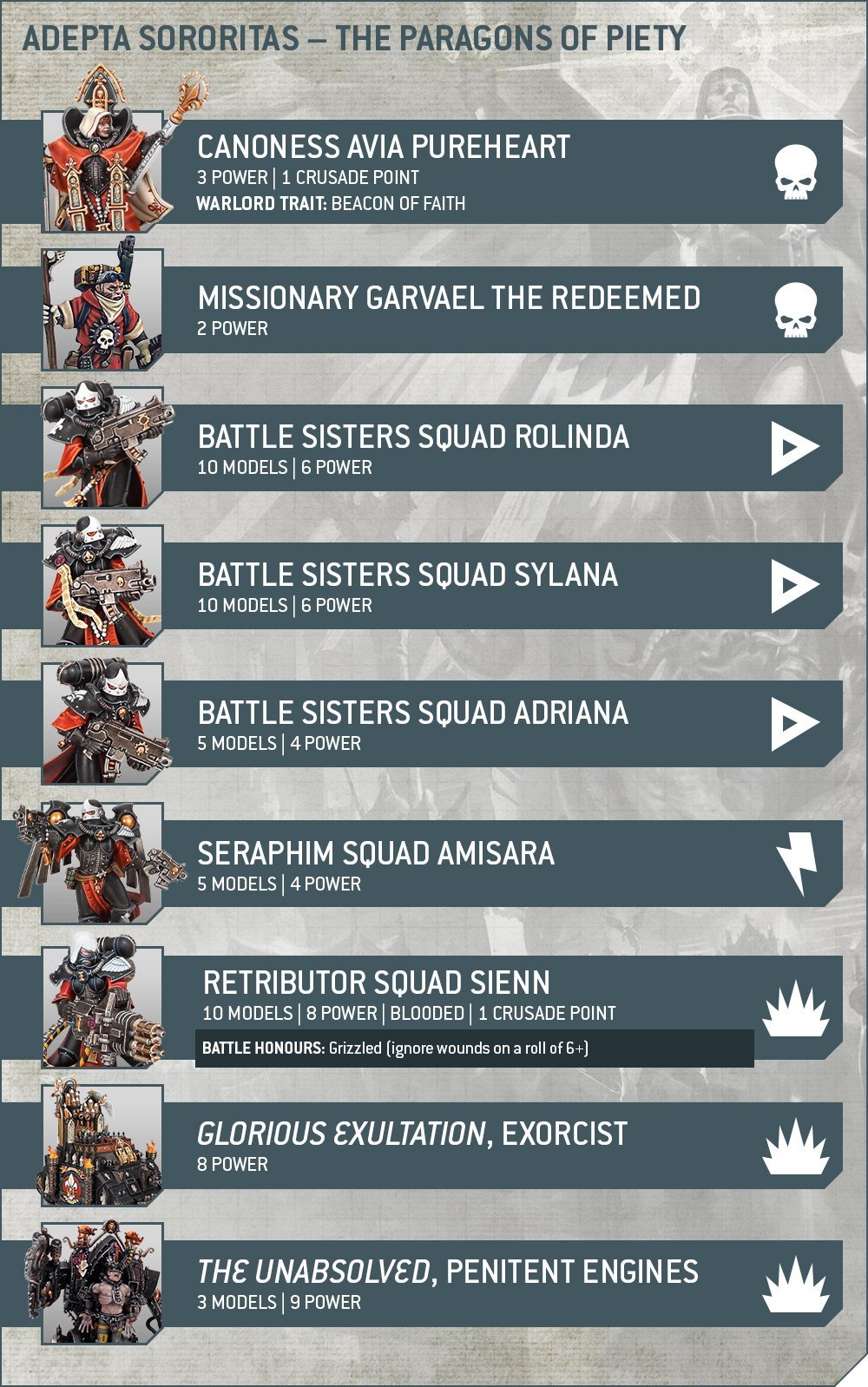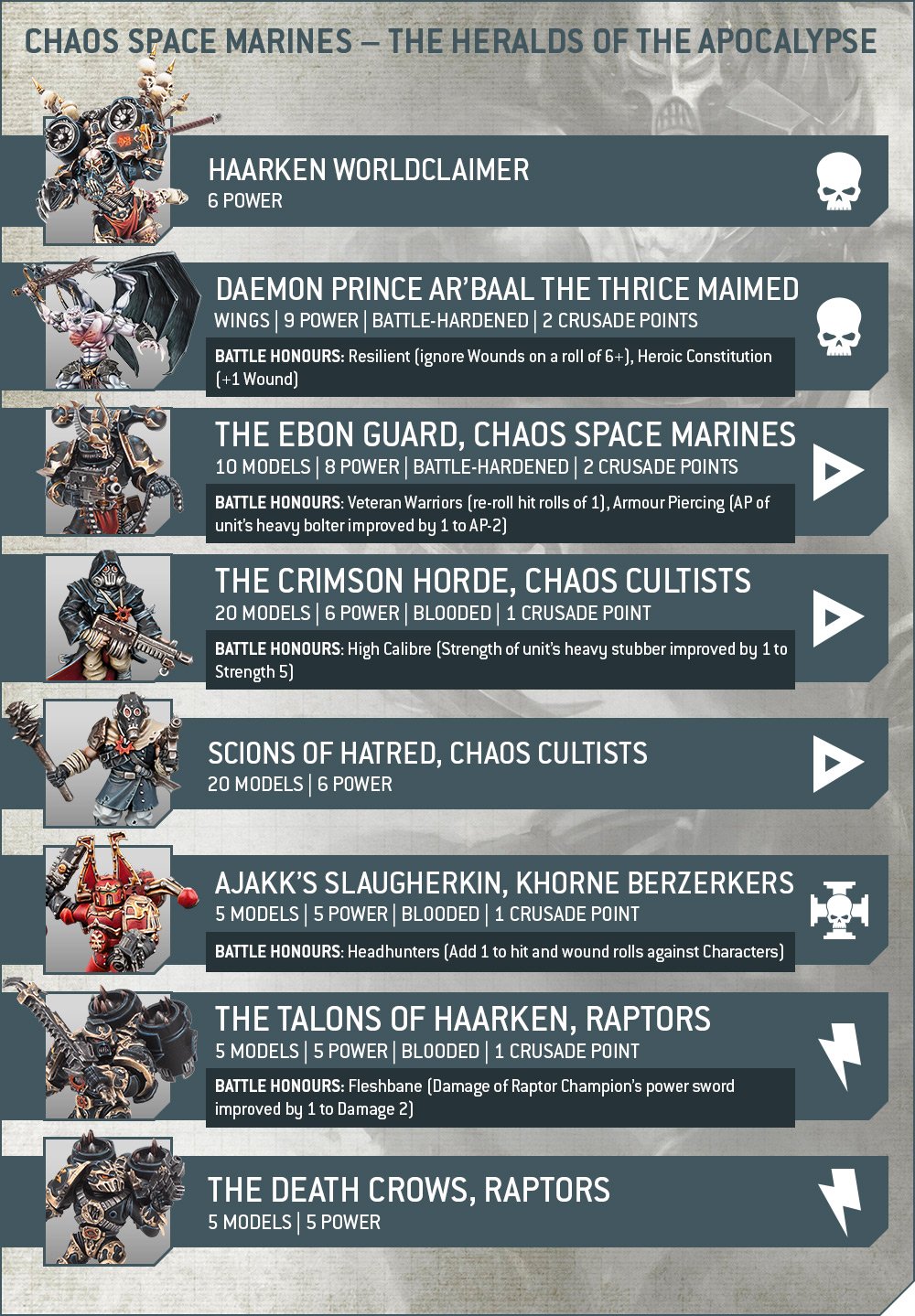 Did you catch it? It's the Crusade Points in the lists. There is a 5 Point Crusade Point difference in the two armies. As we saw yesterday, those Battle Honors can be really effective! So how do you balance those out when the Power Ratings are the same? Easy – with Command Points aka Crusade Blessings: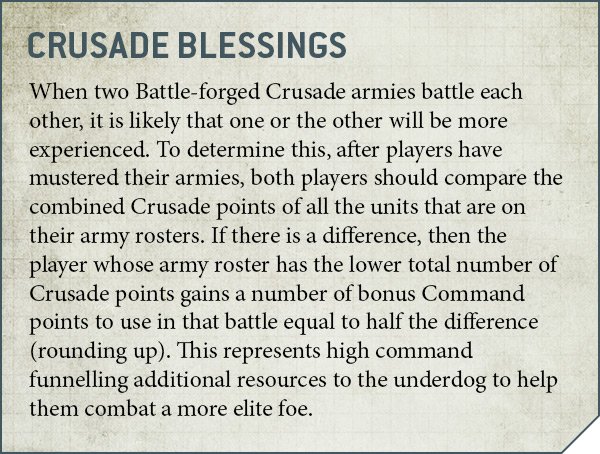 That 5 point difference translates into 3 extra Command Points. That seems like a pretty good deal to us! Are these lists completely balanced? Maybe, maybe not – but the Command Points will help and it certainly adds a nice narrative spin on things for the "underdog" player.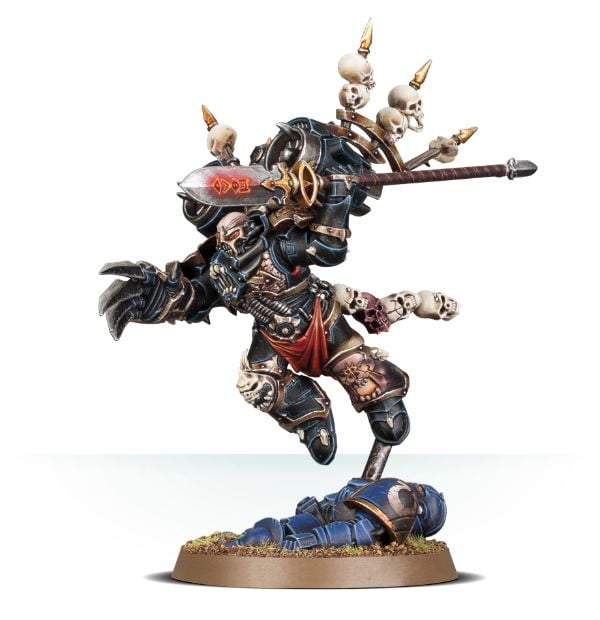 One other thing you might have noticed is the inclusion of a Special Character for the Chaos list – Haarkon Worldclaimer. So yes, you CAN take special characters in your army. The catch is that they don't gain experience which means they don't get Battle Honors. But that kind of makes sense as they have already made a name for themselves by being 'Special' characters to being with.
New Master-Crafted Armour?
A quick final note, if you read the article then you probably noticed the big Master-Crafter Armour rule:

Just bear in mind that this version is a special version due to the mission they played and the reward at the end of it. This rule may differ from your Codex – so just remember that before you start planning out how you'll break the game with an armor save of 1+.
The Balancing Act
So did GW nail the balancing act for Crusade vs Crusade army? Again, it's tough to say. The bonus Command Points are a big help for sure. I'm still a little fuzzy on what to do if one Army has a Power Rating of say 100 while the other only has a 50. Do you just agree to play at 50 Power Rating – that seems like the easiest and most fair solution. You'd still want to balance out the Crusade Points however.
I'm also fuzzy on what happens to a Special Character if they get taken out. While they can't gain experience points, can they take battle scars? Then again, based on the options, why not just take the Devastating Blow option – you'll lose that non existent XP instead.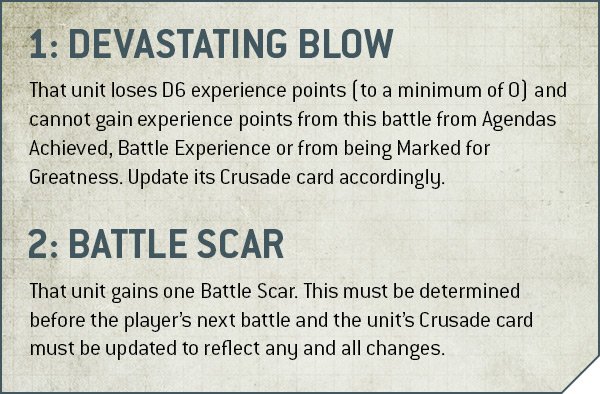 Maybe that's the trade-off. Special Characters seem like safe bets in your Crusade lists. However, they don't get better over time. Then again they are already pretty great and apparently can't be taken out…so what's the downside? Oh, right:  you're missing out on forging your own narrative and characters by opting for the pre-written version with a Special Character. Personally, I wouldn't want to run Special Characters in every Crusade Army list. That seems like it defeats the purpose. Maybe bring the Special Characters in for Special occasions…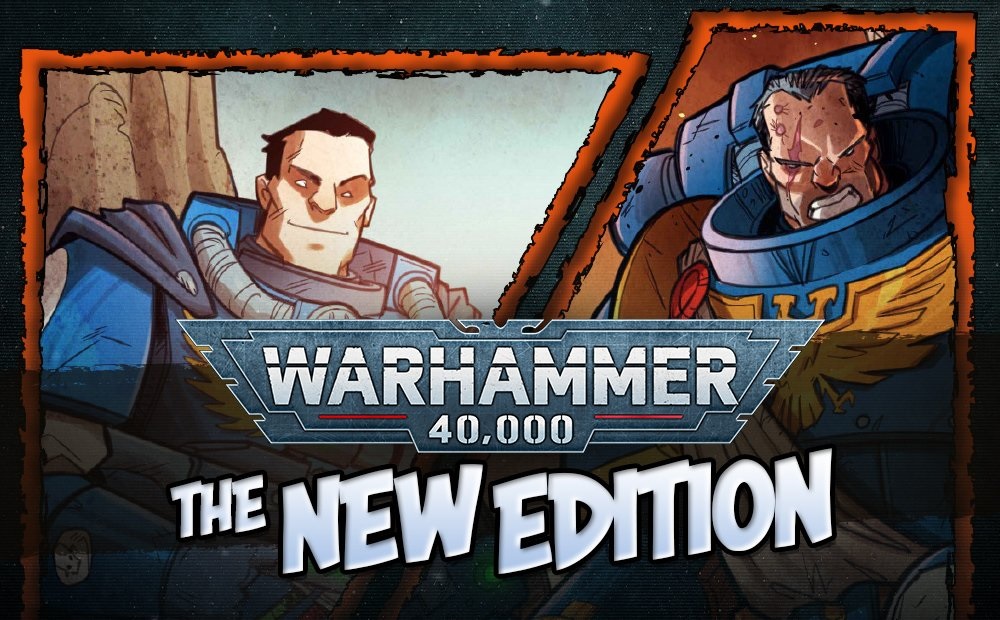 What do you think of the Crusade Balancing Act? Are you going to give it a go?