With no GM, gameplay propelled forward with cooperative storytelling, and the expectatoin that everything will go wrong, Fiasco puts the RP in RPGs.
Fiasco is a RPG different from any others you've probably played and one that BoLS writer J.R. described as making him "question what tabletop RPGing is." So instead of trying to describe it to you, I'll let the book's back cover speak for itself.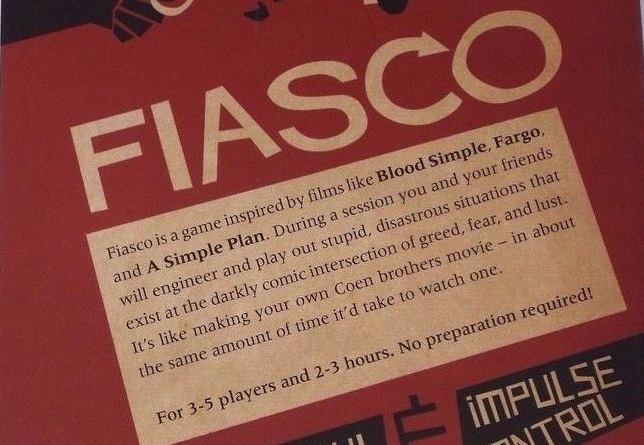 You work together (well, sort of) to tell a story with the understanding that not everybody, and maybe even nobody, will get a happy ending before the credits roll. But that's okay. Fiasco isn't a game with winners and losers. It's a game of cooperative and creative story telling where everybody get's about equal opportunity to be the star, further their goals, or throw everybody else under the bus.
Character creation and game set up are easy. The group chooses a playset or general backdrop, and everybody rolls four six sided dice of split colors. The book recommends everybody has black and white dice to represent good and bad, but any two colors will suffice as long as each player brings an even number of them to the table. Based on these initially rolled dice and charts provided by each playset each player will start semi randomly building their character's relationships with the other characters at the table. There are no stats, no contested skill checks, no hit points, but your characters will have relationships, needs, and locations.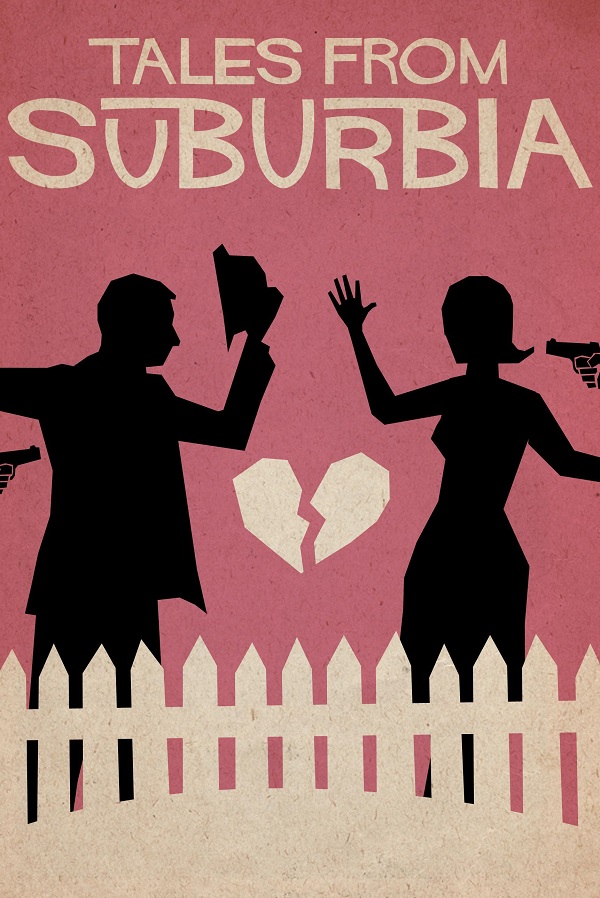 From there Fiasco is more of a conversation than a competition. Everyone goes around the table taking acting out the role of the spotlight character and taking or receiving either a good or bad outcome dice. Scenes are played out in character, outcomes are agreed upon, and the story progresses with every player adding a little bit. Once everyone has taken the spotlight twice the first act is concluded and it's time to move into the second act of the story. Act to follows the same pattern as the first in a build that reminds me of that improve game where everyone adds a single word to the story. Once both acts have played out and all of the dice are divided between the players, everyone rolls their pool of collected outcome dice and based on that roll determines how well their character fares in the end.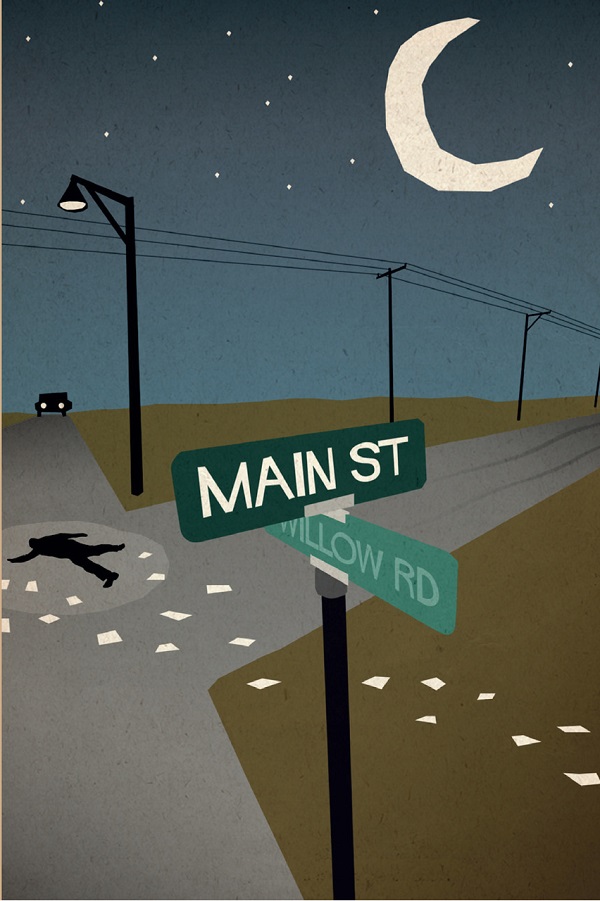 There aren't any GMs in Fiasco. No one person comes to the table with the entire story for everyone else to unravel. Instead everyone discusses where the story will go in a general sense at the top of the act and then sees how those scenes work out for their characters along the way. Unfortunately this means that the game can start to come apart if one player decides to be the wild card and add something huge and unexpected to pot. Creating a Coen Brothers inspired story is going to be hectic enough without one person decided half way through to add an alien invasion. The story will also suffer if everybody isn't excited by the idea of being an active and creative co-author of the game. Fiasco isn't the kind of RPG where you can coast through encounters.
But what if you're sold on the idea of Fiasco but not enamored by the kinds of stories that the book's playsets lay out for you? What if you love them but you'd like a little more variety, too? The good news is this is such an open system that you can create your own playset with just a little legwork or pick from any of the fifteen pages worth of playsets on FiascoPlaysets.com.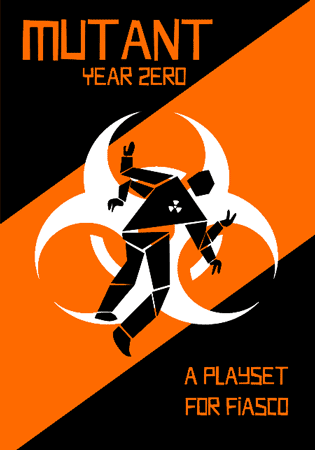 Overall, this is a unique game with almost limitless possibilities and hilarious potential. The GMless nature makes it a very easy game to pick up and start playing on the fly while the cooperative nature makes for a role-playing game where the role-playing aspect is truly king.
If you'd like to start a Fiasco game of your own, you can find more informatoin as well as the books and PDFs on the Bully Pulpit Games website.
---
Have you played Fiasco? Which playset is your favorite? How did your group do at keeping the story moving forward and on track? Did the movie end in tragedy for your character or did they do okay? Let us know in the comments!
Happy Adventuring!