Cleaned up rules, included expansions and brand new artwork and components make the 2nd edition the definitive edition to buy!
Sheriff of Nottingham has been one of my go-to party games since it came out.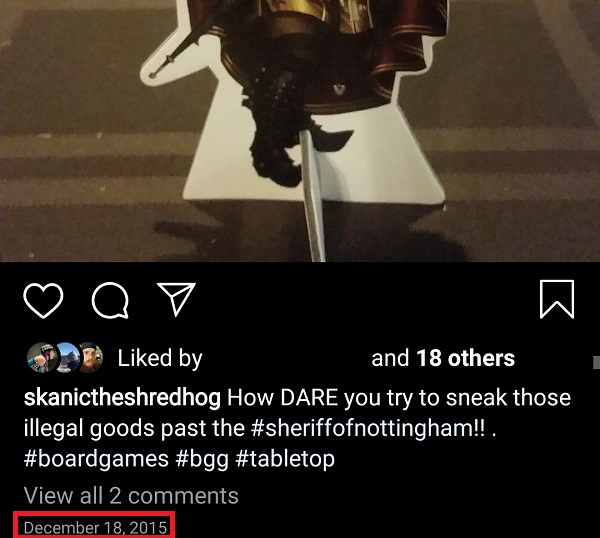 That's me, playing in The Beforetimes. When things made sense.
CMON is releasing the 2nd edition of Sheriff of Nottingham and they were wonderful enough to send me a copy to review. But, with the current state of the world, I wasn't able to invite friends over to play with me, so I made due elseways.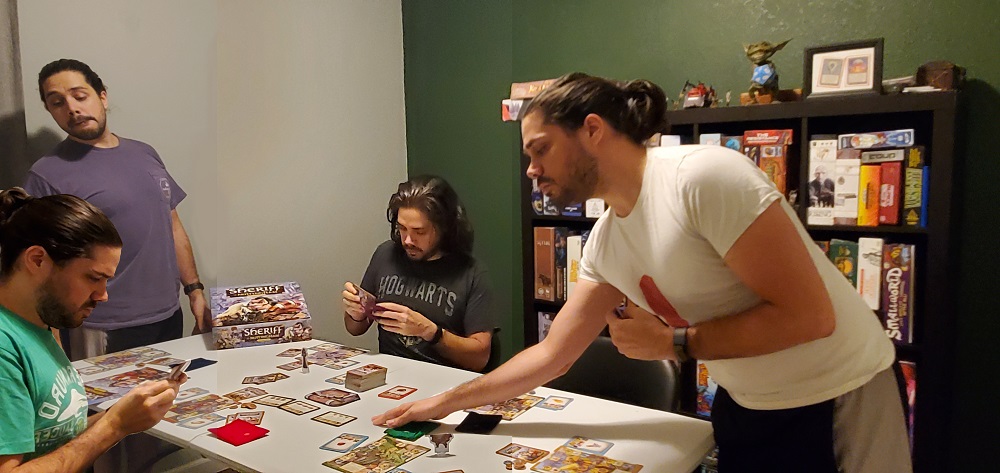 Yes, I also made the joke about playing with myself. It's very funny.
If you've never played Sheriff of Nottingham, the rules are pretty simple. Each turn, 1 player becomes the sheriff and their job is to make sure no illegal goods make it to market. The other players, however, want to sneak those illegal goods through, for larger profits. So the players can lie, bribe, swindle or beg the sheriff to let their bag of secret goods through on the promise that "definitely none of them are illegal, I super duper promise".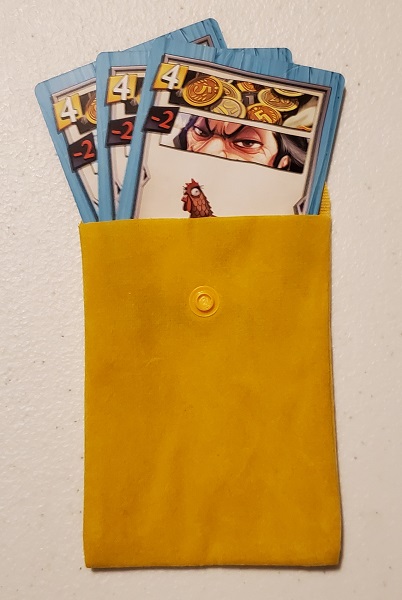 Any illegal goods found are confiscated and the offending player must pay the fee to the sheriff. However, if the sheriff was in the wrong and the goods are found to be entirely legal, then the sheriff must pay the player for the illegal search.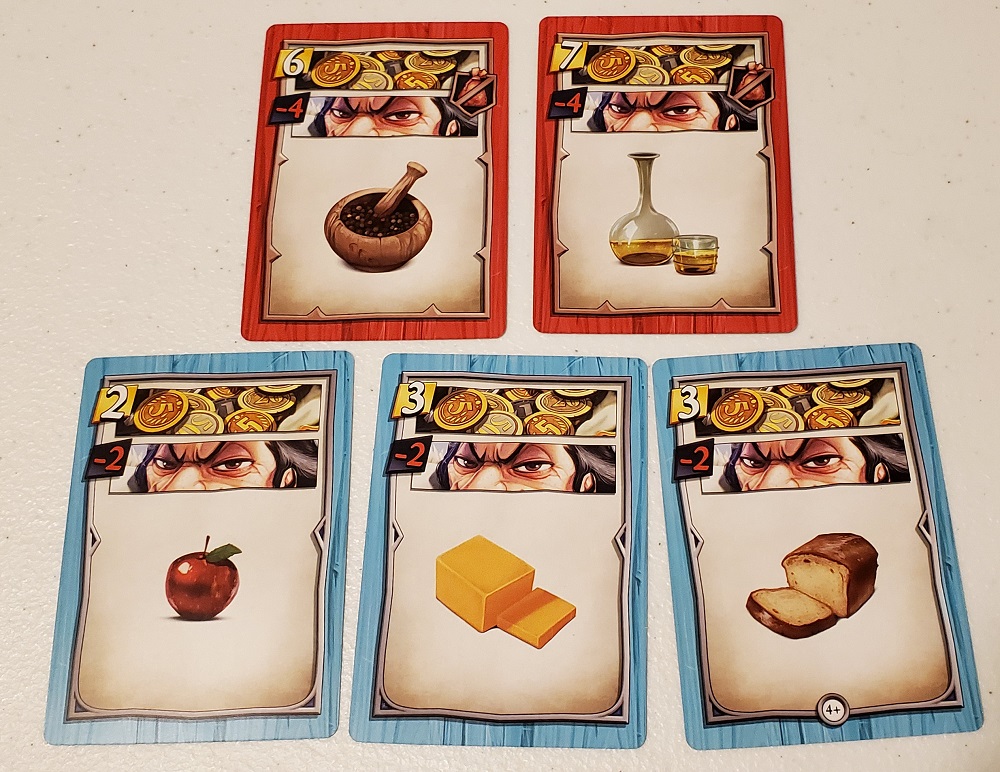 It's a fun fantasy.
Sheriff of Nottingham 2nd Edition combines the base game of the 1st edition with some of the expansions which really bring the game together. My personal favorite is the Black Market, which offers big rewards to those players willing to take the risk. It really encourages the lying, cheating and bribing that the game thrives on.

Additionally, the game comes packed with Deputies, which allows for up to 6 players and is a great quality of life improvement. It basically sets up rules for having 2 sheriffs working together to cut the negotiations in half, with added rules for how they split the fees and dues.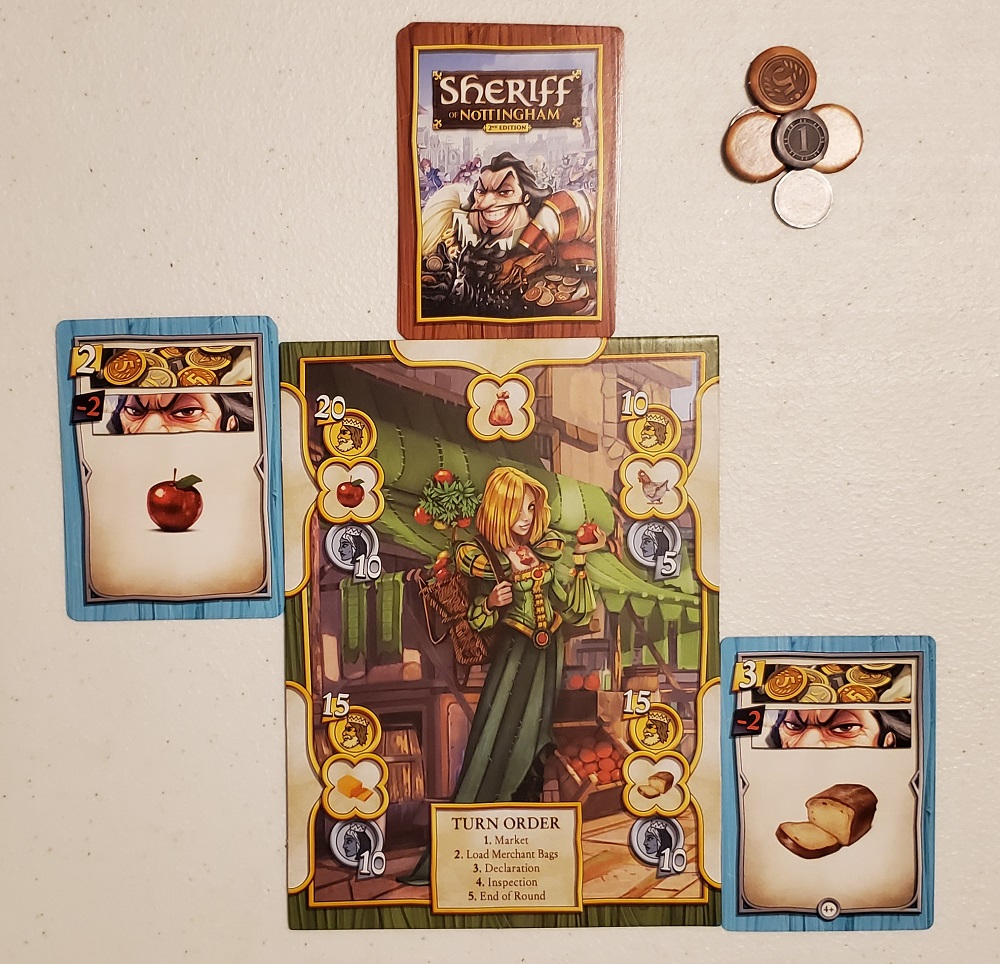 If you've never played Sheriff of Nottingham, this is the way to get into it. It's the best bluffing party game I know which doesn't require bluffing, which not everyone is comfortable with or very good at!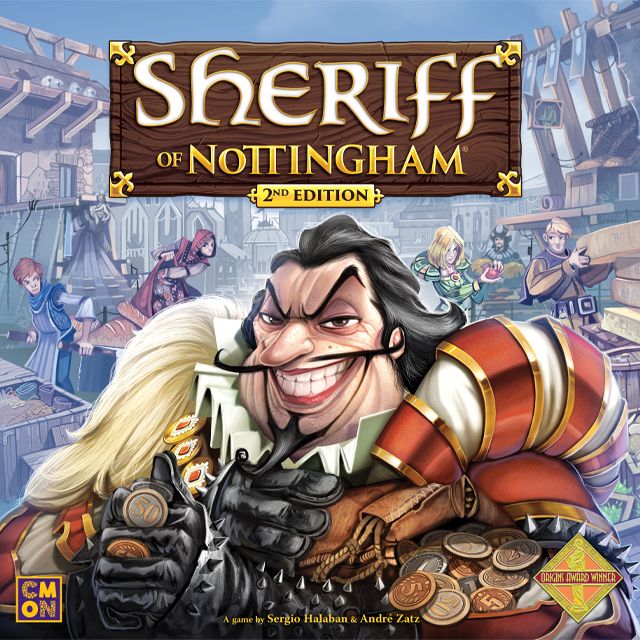 Will the Merchants get their goods past the Sheriff?
The bustling market in Nottingham is filled with goods from all over the kingdom. Most of it is entirely legal, however, Prince John is looking to make sure no contraband gets sold. He's tasked the Sheriff to inspect Merchant's wares, looking for any illicit goods. The Sheriff's shrewd, but not above taking a bribe to look the other way. Which Merchant will end up getting the best goods through and make the largest profits in the market stalls?
3 – 6 Players
60 Minutes
Ages 14+
Thanks for reading!