Pirates, monsters, myths, slaying giants, and the challenge of surviving in space await you.  Come check out this week's batch of crowdfunding highlights!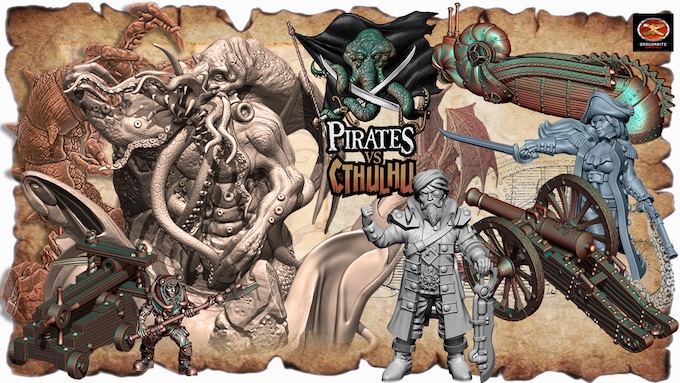 Why Pirates vs Cthulhu? The inspiration came from my 6 year old daughter's [art] who apparently carries the tentacle gene of the Lovecraft family. She surprised me with a picture and explained how 'Kululu' was fighting against pirates. Admittedly, she has seen some of my Cthulhu scuplts and she was quick to pick up on the mythos.
All Core models have already been created and will be delivered directly after the Kickstarter end, when payment is received. So no waiting more than necessary for your core files. Most Stretch Goals have also been completed and will be available shortly after that.
Pledges star at $40 for the core set, 

stretch

 goals, and a grab bag of files that are on theme.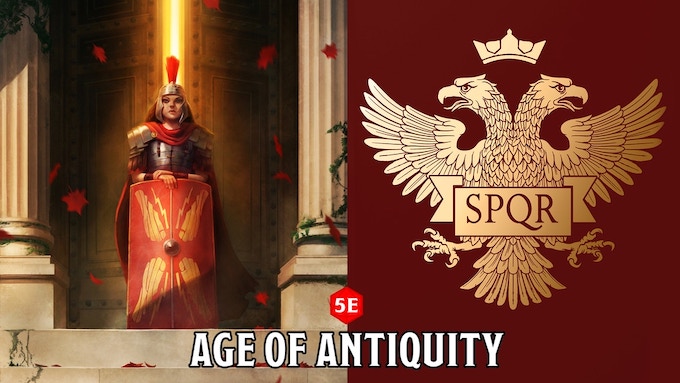 Age of Antiquity is a historical fantasy campaign setting compatible with the 5th edition of the world's most popular role-playing game. Though inspired by true history, Age of Antiquity is an epic fantasy world equally inspired by the storied mythologies of ancient cultures. Mythical beasts prowl the untamed wilds outside the safe walls of the grand cities and powerful yet capricious Gods have direct influence in the lives of mortals, leading them in titanic clashes against rival pantheons.
Pledges start at $25 for a PDF.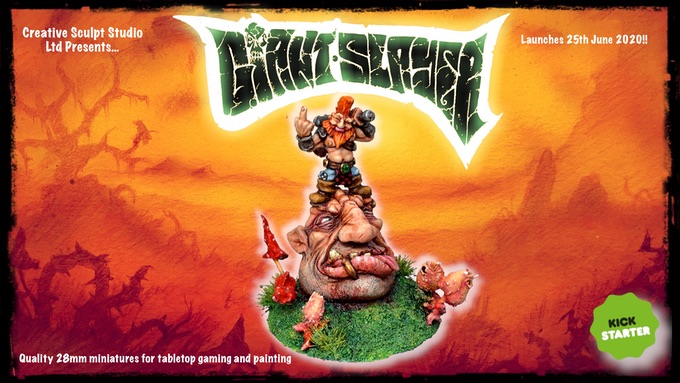 The Dwarven Giant Slayer! On a quest to atone for terrible misdeeds in his past, which will never be talked about in detail. This Berserker Dwarf rushes headlong into Battle, seeking out the strongest, most dangerous Foes in an attempt to die Heroically and with Honour… or he could just be downright insane, the Jurys still out on that one, but don't tell him I said so!
There are separate tiers:
Dwarf Giant Slayer Set
Just the Dwarf
Pledges start at $7 for just the dwarf and $16 for the set.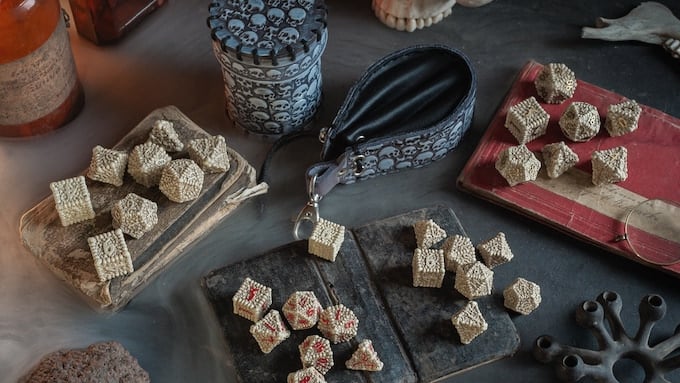 Essentially, this artifact is a set of dice made from skulls, lots of teeny-tiny skulls fused together to form a polyhedral. Then we place a digits on its faces, we paint them, or we use metal. And it is done manually, or as the Living say: handmade. Much detail, much care, much time. And we can make the dice  bigger! With the equally amazing results! Can you imagine how much work it takes to assemble so many skulls into such crafty dice? No? Well, a lot, yess.
The dice themselves are made from beige resin, and then  painted with brown wash paint, hence the skulls details are so terrific and slightly varies in each set. The digits, needed to challenge the fate-being, remain beige. Each dice set includes: 1 x D4, 1 x D6, 1 x D8, 1 x D10, 1 x D100, 1 x D12 & 1 x D20.
Pledges start at $16 for one bone colored set of 17mm dice.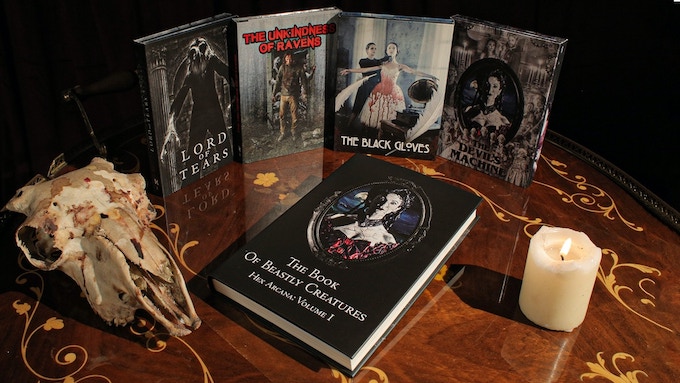 We've set up Hex Arcana Publishing in tribute to the spirit of 1970s and 80s genre books that combined chilling tales with gorgeous illustrated artwork. The Book of Beastly Creatures is our first book, a hefty, hardback volume of 18 horror stories, with full-colour illustrations, and an appendix which features RPG rules for our monsters, using the Open Game License. Each terrifying story stars a different monster, spectre, or demonic entity, with inspiration from a wide set of influences, from ancient mythology, to the supernatural, and the endless horrors of the cosmos. So, whatever you fear… rest assured, we have a monster here for you!   
Pledges start at $19 for a PDF and $31 for a hardback edition.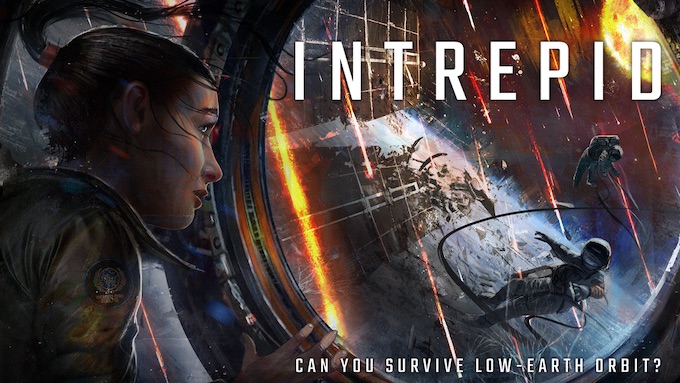 Intrepid is a game about surviving 220 miles above Earth aboard the International Space Station. Players take the role of astronauts from a variety of nations, bringing their unique technologies to bear. Players must work together to generate enough life-sustaining resources each round, all while working to resolve the disaster they are facing.
Intrepid is a strategic and highly asymmetric cooperative game for 1-4 players that takes between 60-90 minutes to play. With a variety of nations and disaster scenarios, each which play completely differently, every game of Intrepid will be completely unique.
Pledges start at $60 for the core game.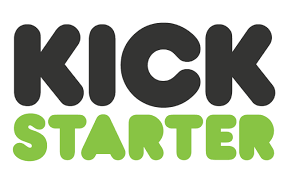 ~Which Of These Campaigns Caught Your Attention?