The next great battle in the Saga of the Horus Heresy is here, and the road to Thramas is littered with tanks. Check out the vehicles featured in the new book.
Book Nine of the Horus Heresy game is almost upon us, and with it the conflict between the Dark Angels and the Night Lords boils over, bringing deadly firepower to bear on the planet Thramas. We've seen some of these units, but the really big guns have yet to be unveiled. Until now, when both sides bring out the tanks.
via Warhammer Community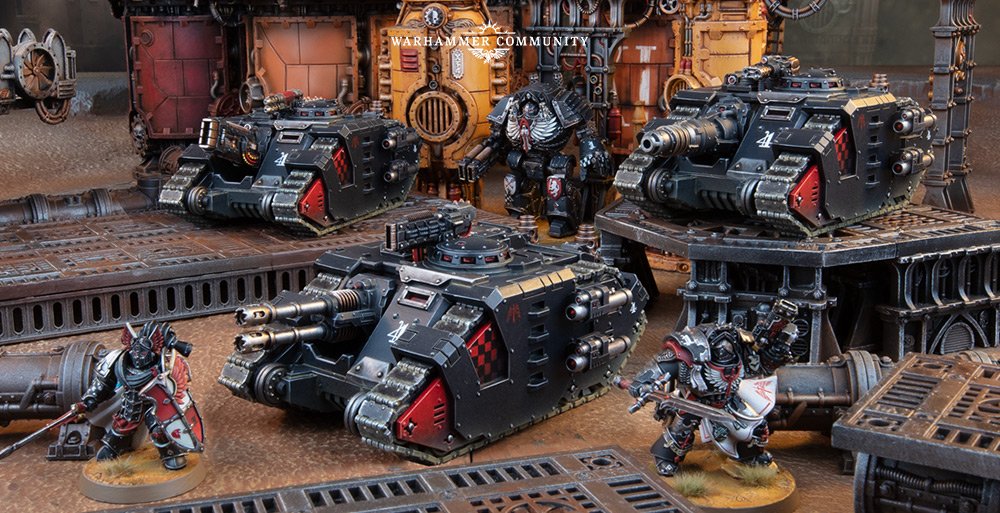 Just  look at these big tanky friends. Featured in the book, you'll find the Sabre Strike tank, which comes bristling with volkite sakers and sabre missiles.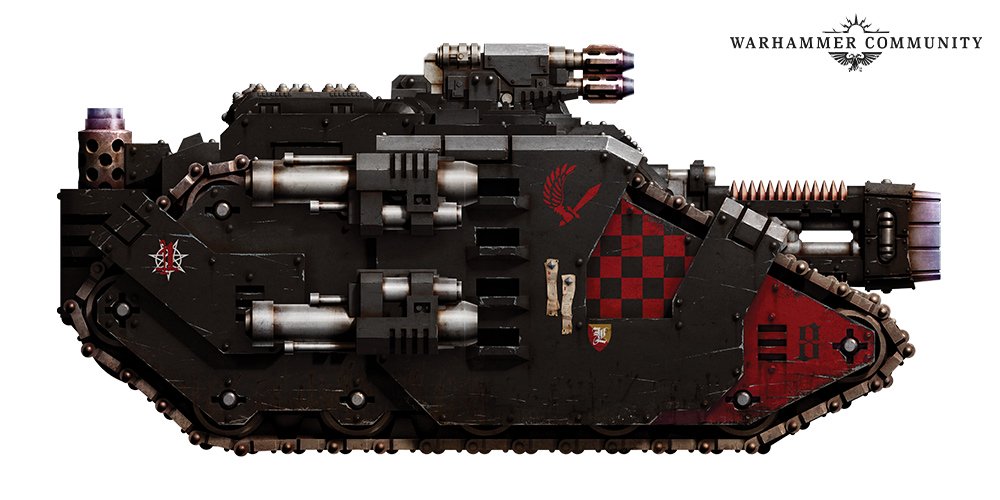 Or the Spartan Assault tank, which is standard here, but also can be outfitted in a Grim Reaper pattern that harkens back to the legion's founding.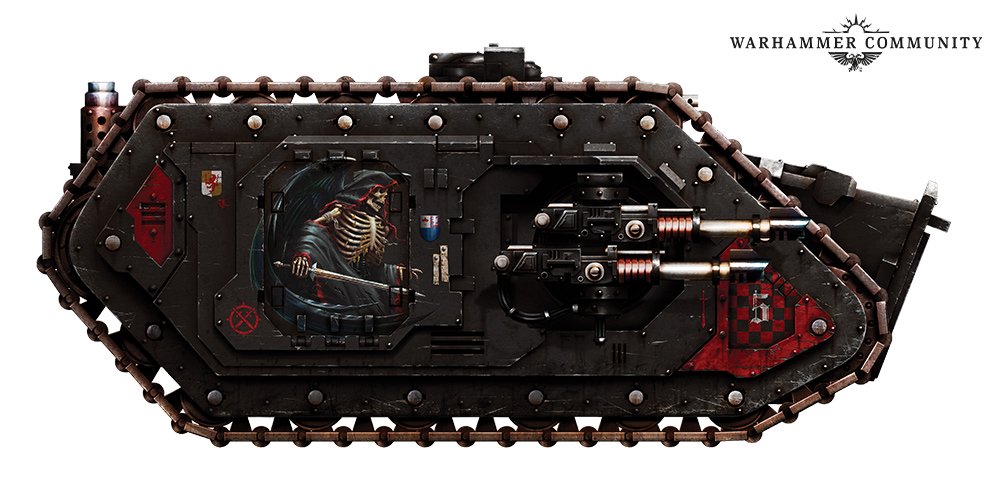 Or if you prefer your tanks to be flying and not really so much a tank as assault craft, then you'd best check out the Sokar pattern Stormbirds.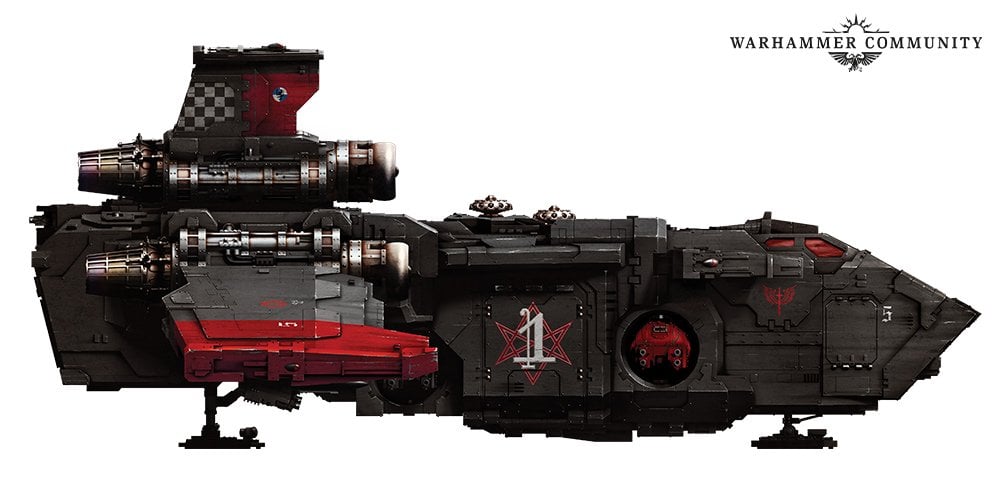 But, the Night Lords have technological terrors all their own. And while they might pale in comparison to the power of the Warp, they're still pretty destructive. Like the Bombard, which rains down deadly artillery.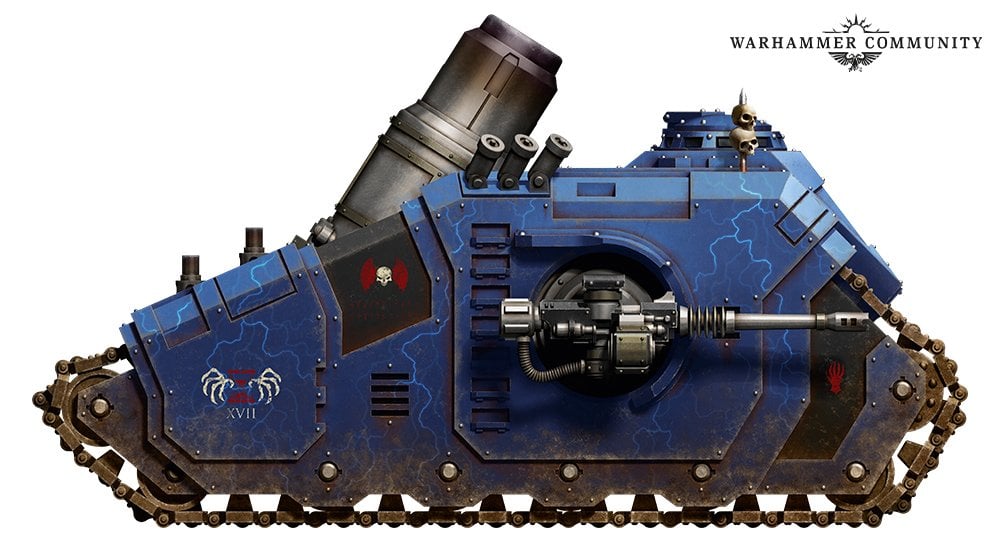 Or the distressingly flesh-covered Land raiders, which are kitted out for urban combat and leveling hab-blocks.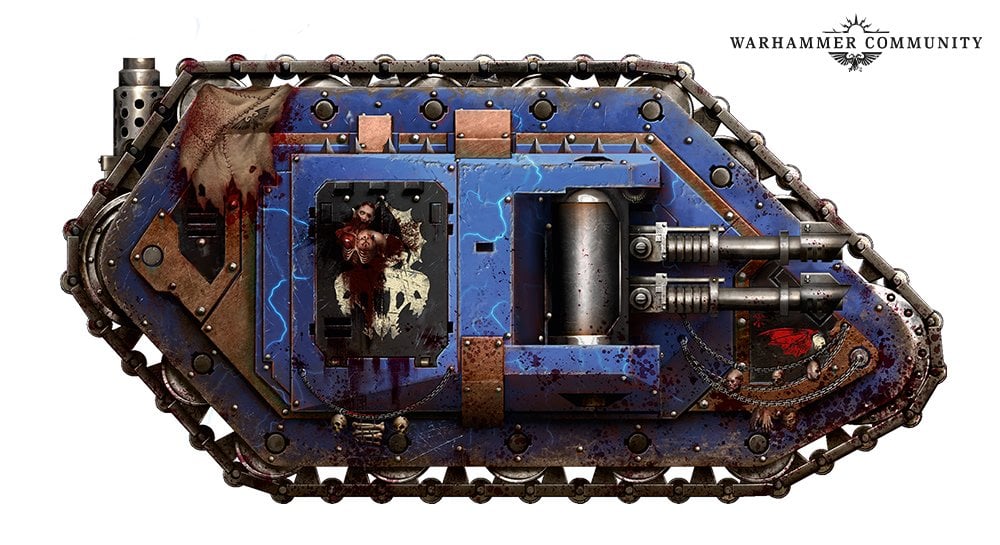 Or if you want your big guns to be really big, you might field the Fellblade, whose turret and gun is about as long as the tank itself.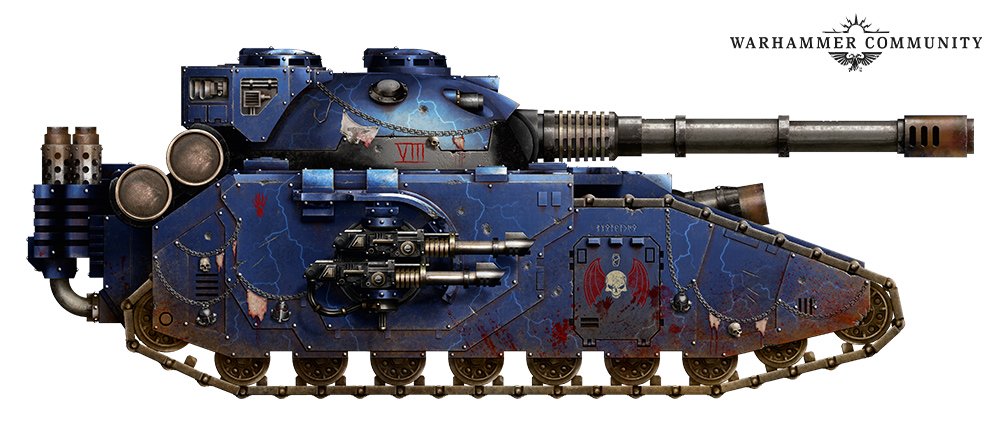 Anyway, these are some of the deadly vehicles you'll find featured in the upcoming Horus Heresy book.
Which of these tanks is the best? Let us know!