Warhammer 40K: Unboxing Indomitus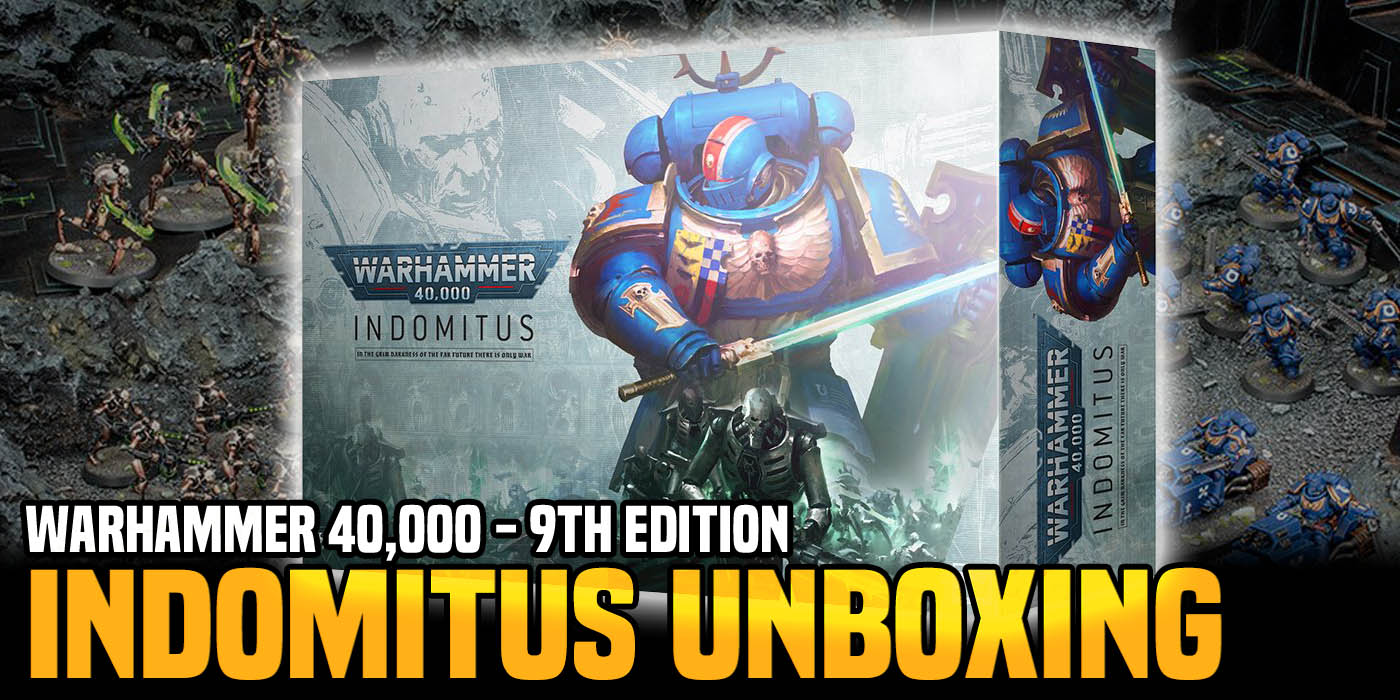 We got a copy of the new Launch Box and it's everything we were expecting out of a new boxed set for Warhammer 40,000!
By now I'm sure you're aware the Games Workshop is launching a new boxed set for Warhammer 40,000. It's what they are calling a "Launch Box" as opposed to a new starter set. The difference is that the box doesn't have your typical starter set accessories – like dice or measuring sticks. What it does have is a box-load of new miniatures and they are fantastic!
I was pretty pumped to get into this boxed set. This one is a pretty meat-and-potatoes box. It's got Models and the Core Rule Book. That's pretty much it but that's really what I personally want.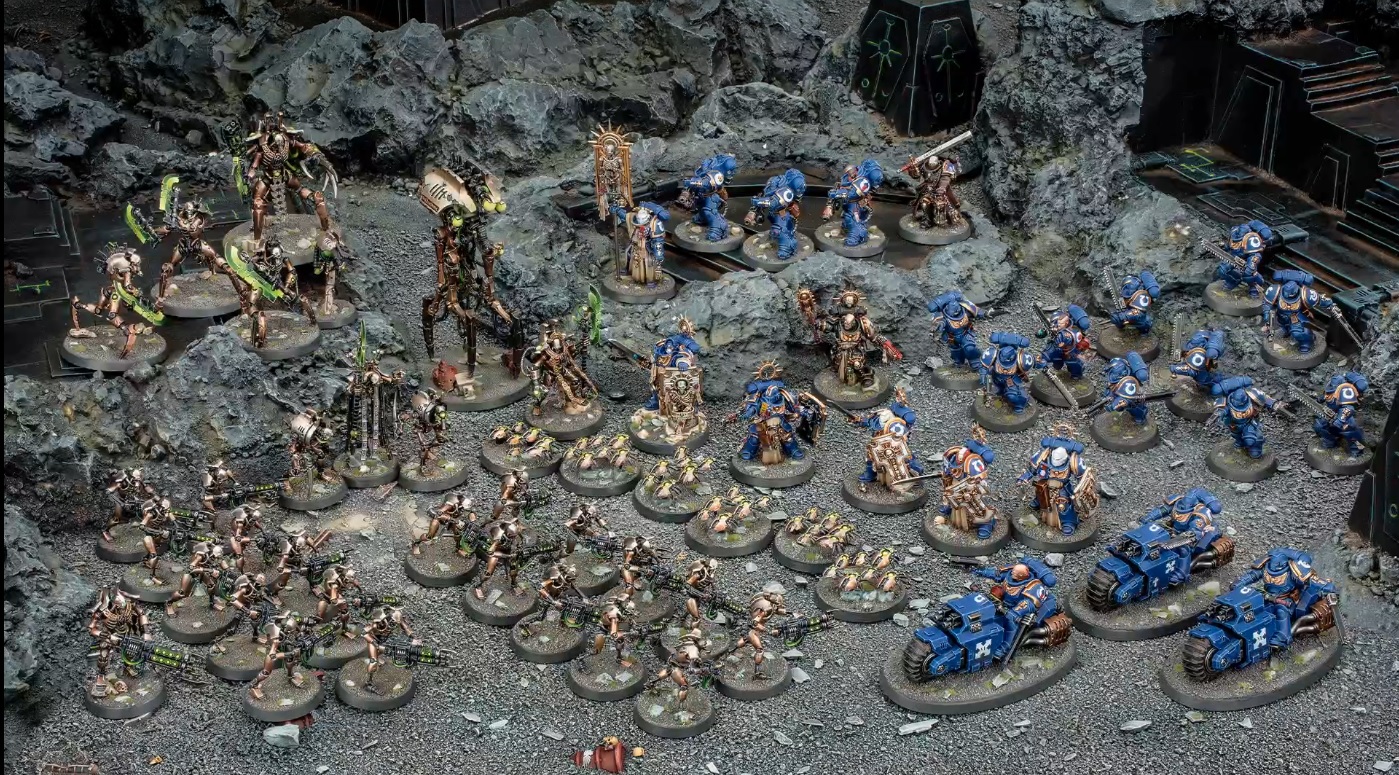 I hope you've all seen the miniatures range by now. What still blows my mind is that they are all push-fit miniatures. Even the super fancy characters! The technology has come a long way and this could be the way moving forward for GW. At least for some of the more repetitive units – like the Necron Warriors. You really can't tell!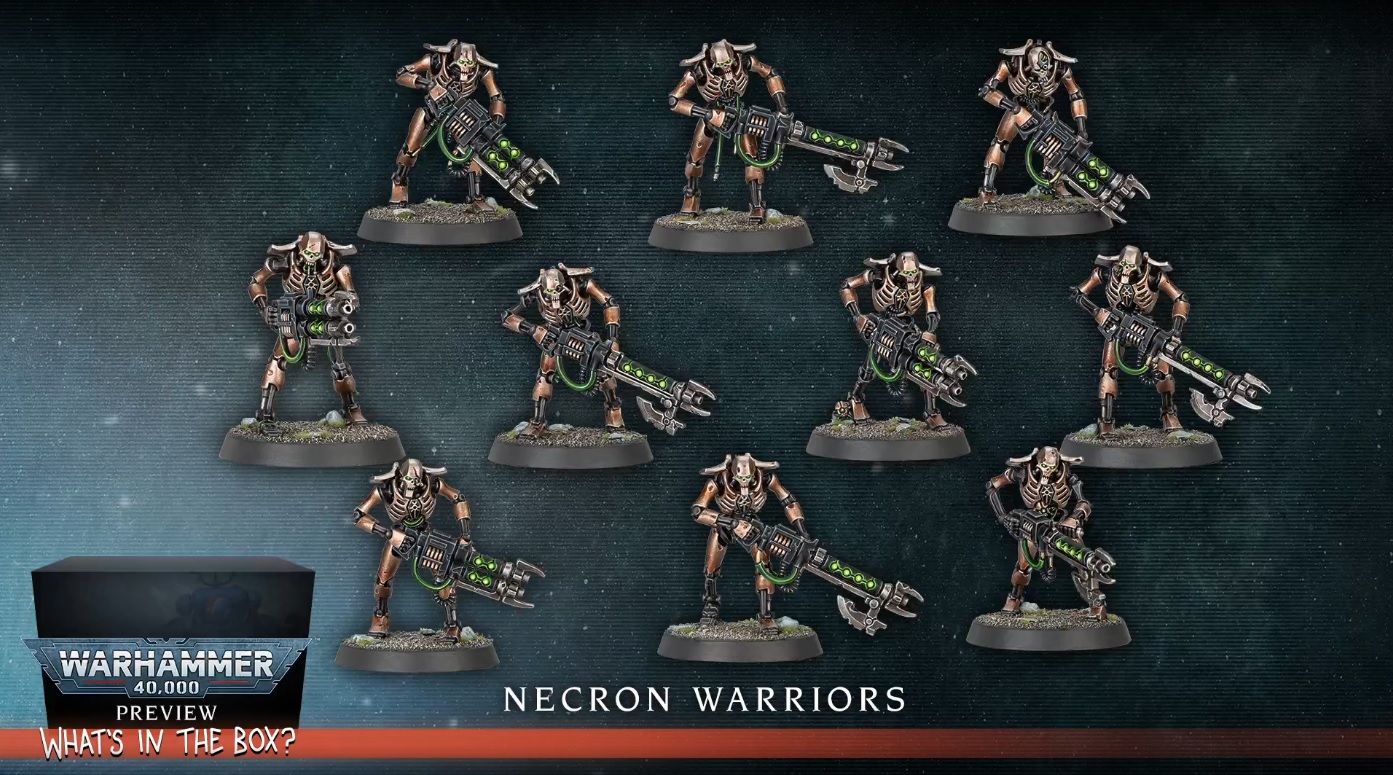 Fun fact about the Necron Warriors in this boxed set – they actually come with enough weapon options to field them with all of the new Gauss Reapers or all Gauss Flayers. That was a nice touch!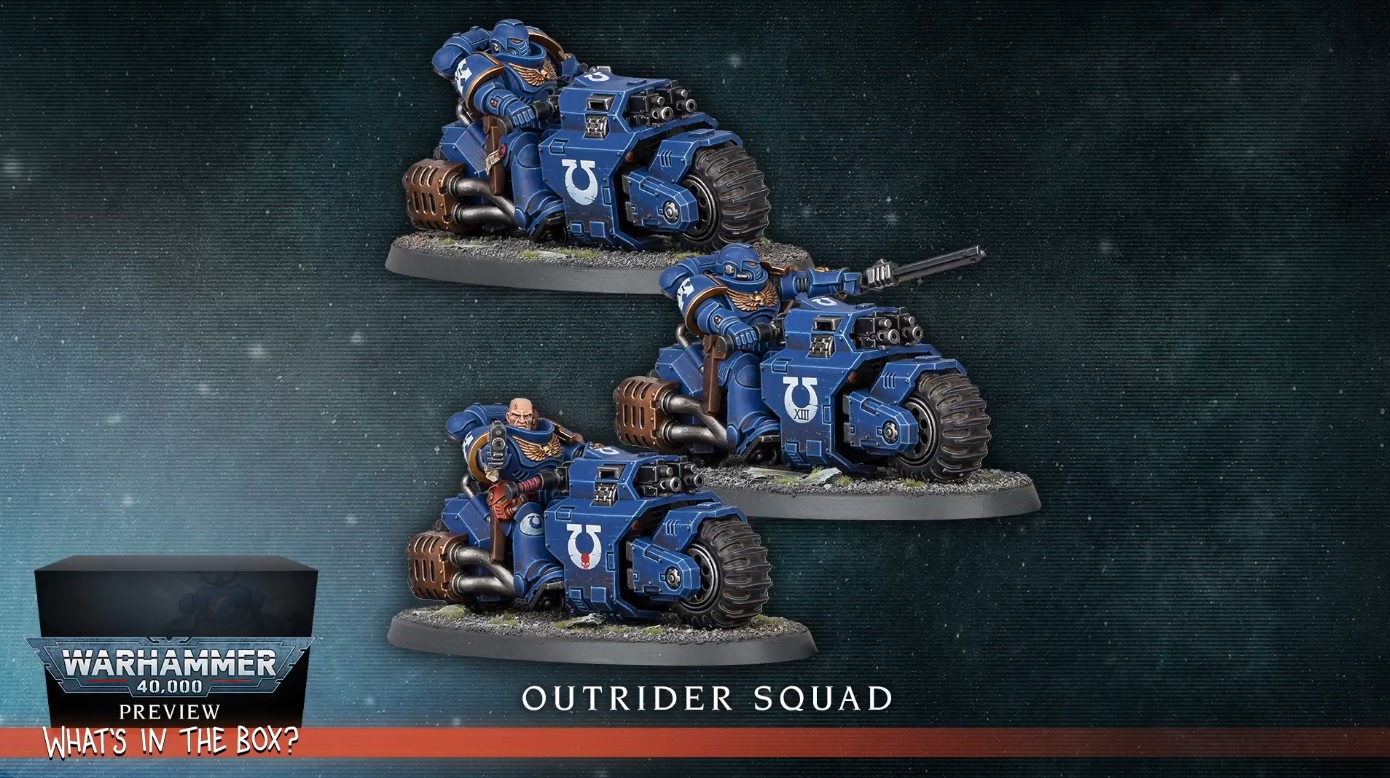 What's really crazy about this entire box is that it's all new models and sculpts. If you're a veteran player this box is perfect for you as this will be your first crack at all these new units. Even the Necron Warriors have new options which makes those 20 Warriors worth it for Necron vets – even if you already have a legion of Warriors. Just build them with the new gun because you can.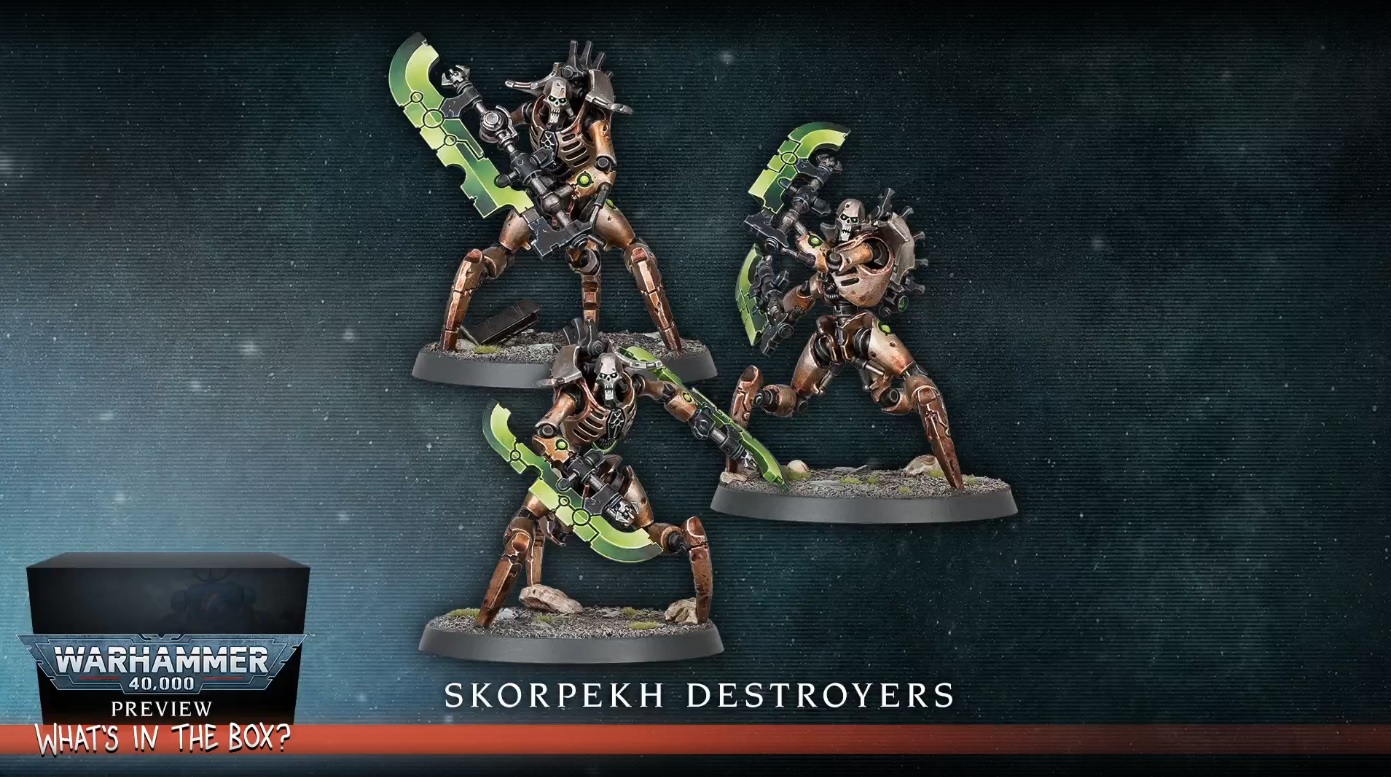 If you're a brand new player this boxed set is also a great launching point for you. The Core Rule Book is really impressive and you'll be able to start playing games quickly as you've got a starter Necron and starter Marine army right there. I'm pretty sure you'll be able to scrounge up some dice and a tape measure to start playing.
Subscribe to our newsletter!
Get Tabletop, RPG & Pop Culture news delivered directly to your inbox.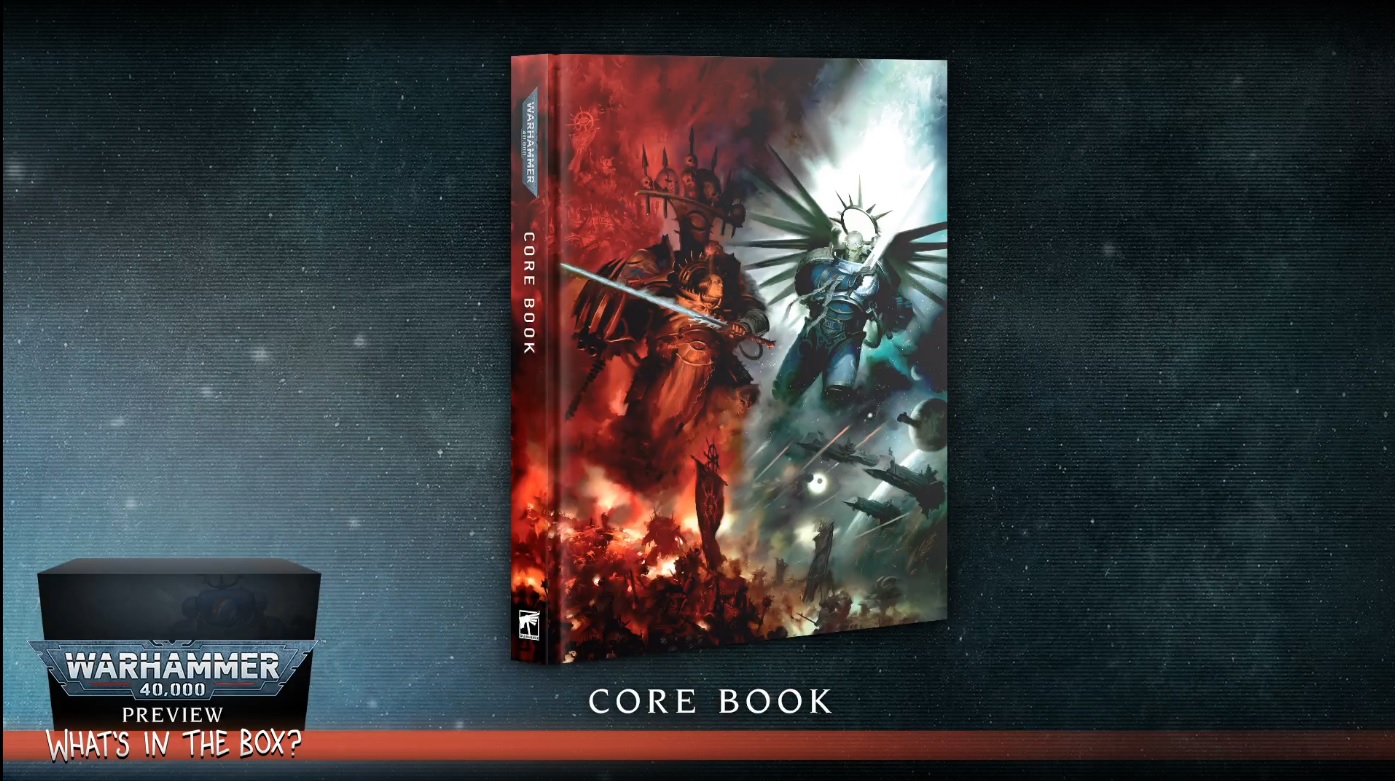 This is a really great launch box and based off the pricing info we got, I have a feeling this boxed set is going to FLY off the shelves. Pre-Orders start July 11th and the box has an official release date of July 25th. You *might* want to contact your FLGS and get your order in with them sooner rather than later. Just throwing that out there…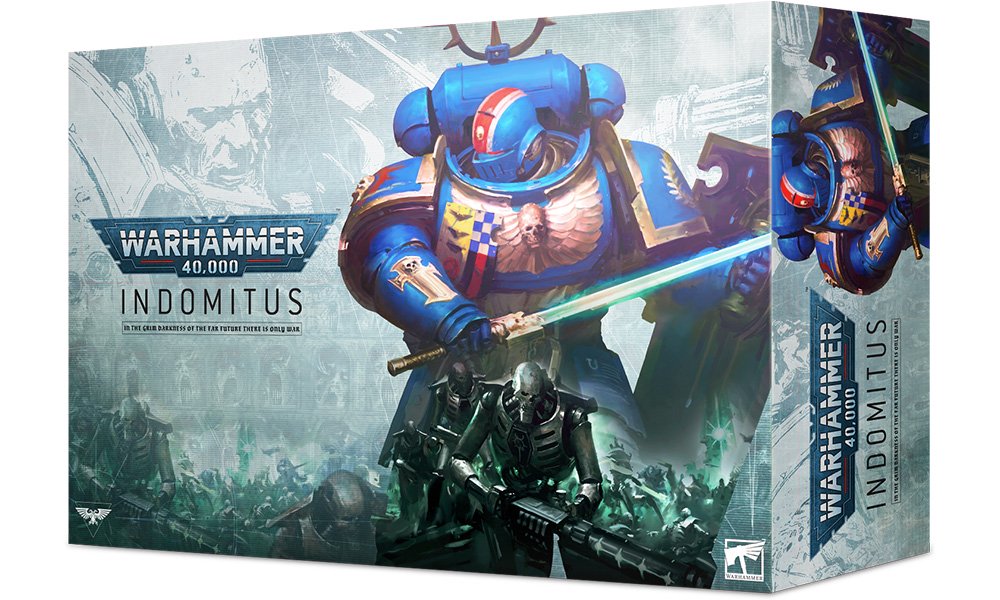 We'll have more coverage in the days ahead for the models and the Core Rule Book in more detail. Get excited for the new Warhammer 40,000 Indomitus Launch Box!
I'm going to have to get one for myself, aren't I? Yes. Yes I am.