Well that didn't take long. The Core Rules for the next edition are out now for FREE from GW and you can download them right now!
If you're looking to get a headstart on the next edition of Warhammer 40,000 then take a tour of the rules for yourself. Why wait for the launch box later this month?!
"These rules are the engine of the Warhammer 40,000 game used across matched, narrative and open play gaming. If you've been following our coverage of the new edition with our daily updates, this is your chance to see how they all fit together."
You can also download the core rule in several other languages check the Warhammer Community site for more on that.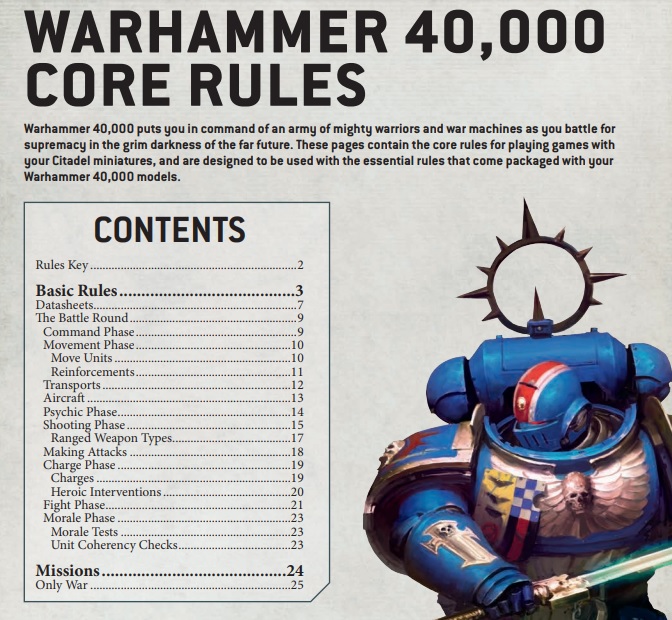 There's quite a bit to chew on as the rules have expanded out from the 8 pages of core rules from 8th edition out to 24 pages of basics with another 2 pages for the Only War mission. GW teased many of the changes in all the previous previews but there is still a LOT more to cover.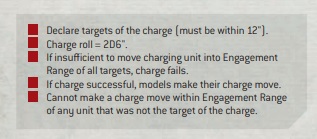 The formatting has changed quite a bit as the Core Rules are split out in sections that explain the rule in depth but also have these shorter, easier to follow bullet points. That third bullet point about charges above was one of the BIG changes and it's much easier to spot thanks to the new Core Rule formatting.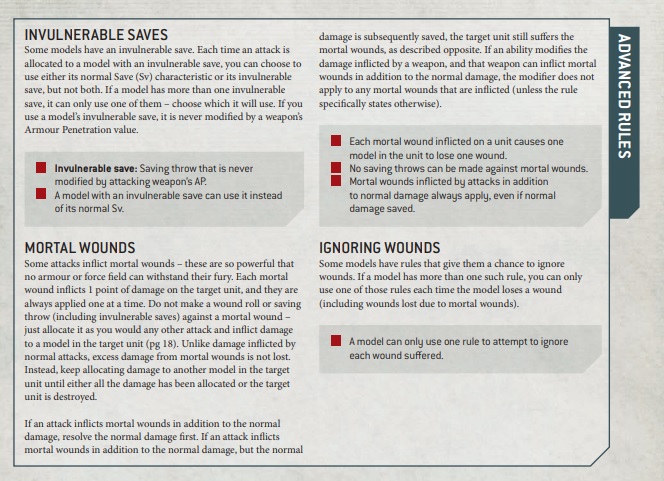 We also have these new "advanced rule" tabs that cover other core rules in the game. Invulnerable Saves, for example, are in the "Making Attacks" section. They are a Core Rule that goes with the "Saving Throw" portion of the rules but they get their own tab to break down how they work in more detail.
Also note the "Ignoring Wounds" section (aka the Feel No Pain rules). It's just nice to see GW layout the rules with both the full details spelled out with the bullet points hitting the key concepts.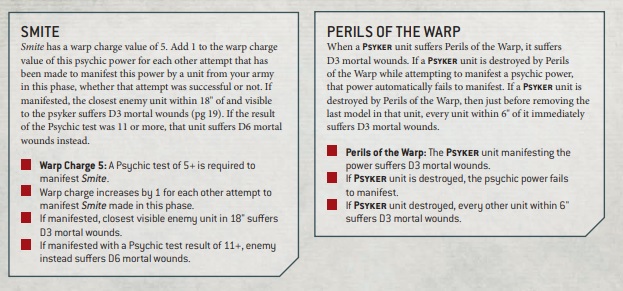 All your favorite hits are there and, again, they are all spelled out to help combat any sort of ambiguity. It really feels like they took the 8th edition rules and just exploded out all the details and left very little wiggle room for interpretation.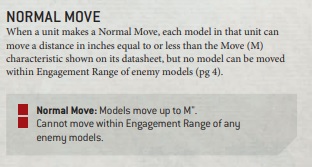 They even spelled out what a "Normal Move" is because that has come up in previous rules debates before…
Anyhow, this is a great document and a great re-formatting of the Core Rules for the game. Are they longer? Yes. But they kind of needed to be and this still allows folks to skim the rules to get the general concepts and if you need more explanation, read the full rule section!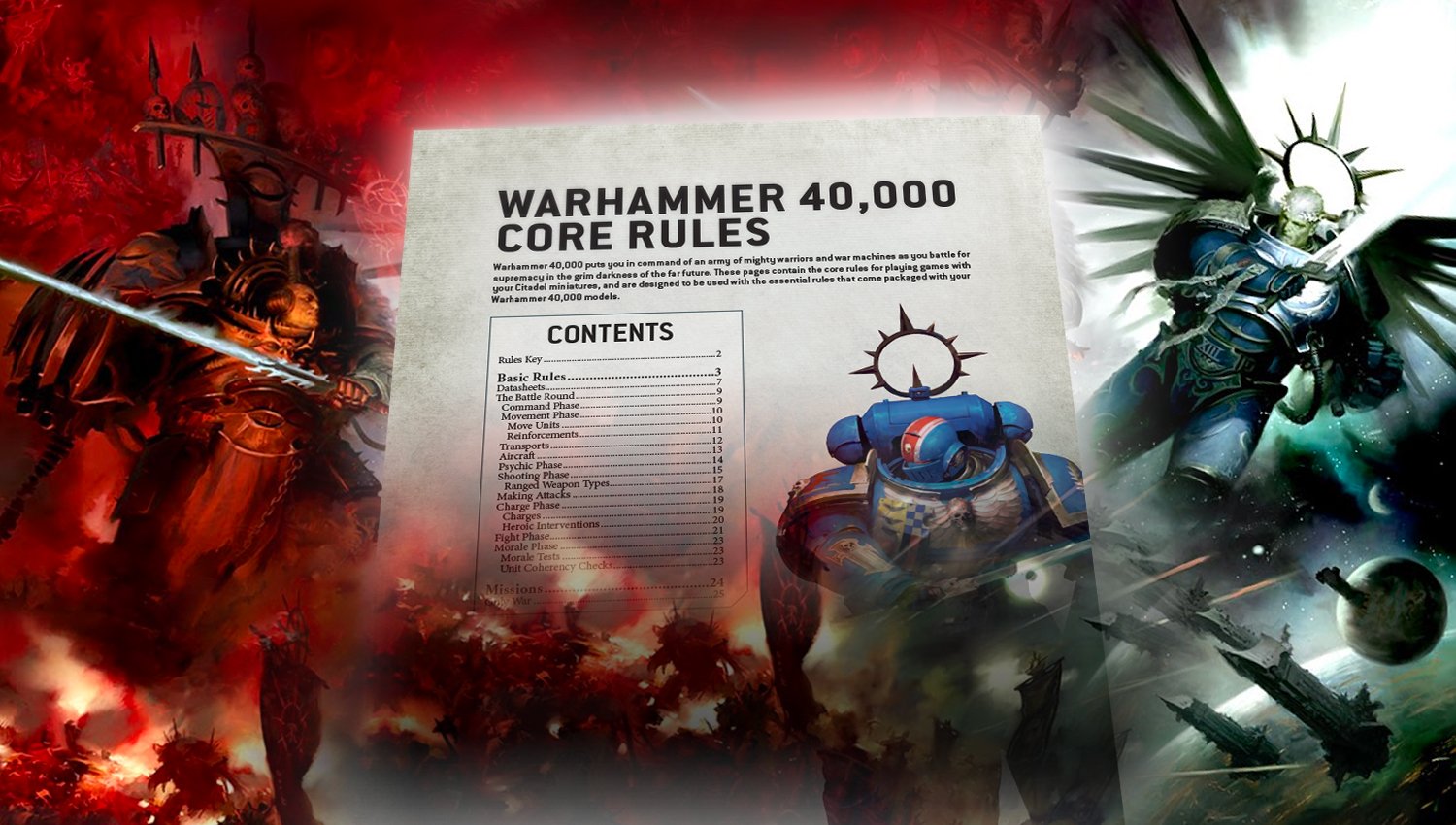 What are you waiting for?! Get in there are read those rules!!!