Warhammer 40K: Limited Edition Core Rule Book Preview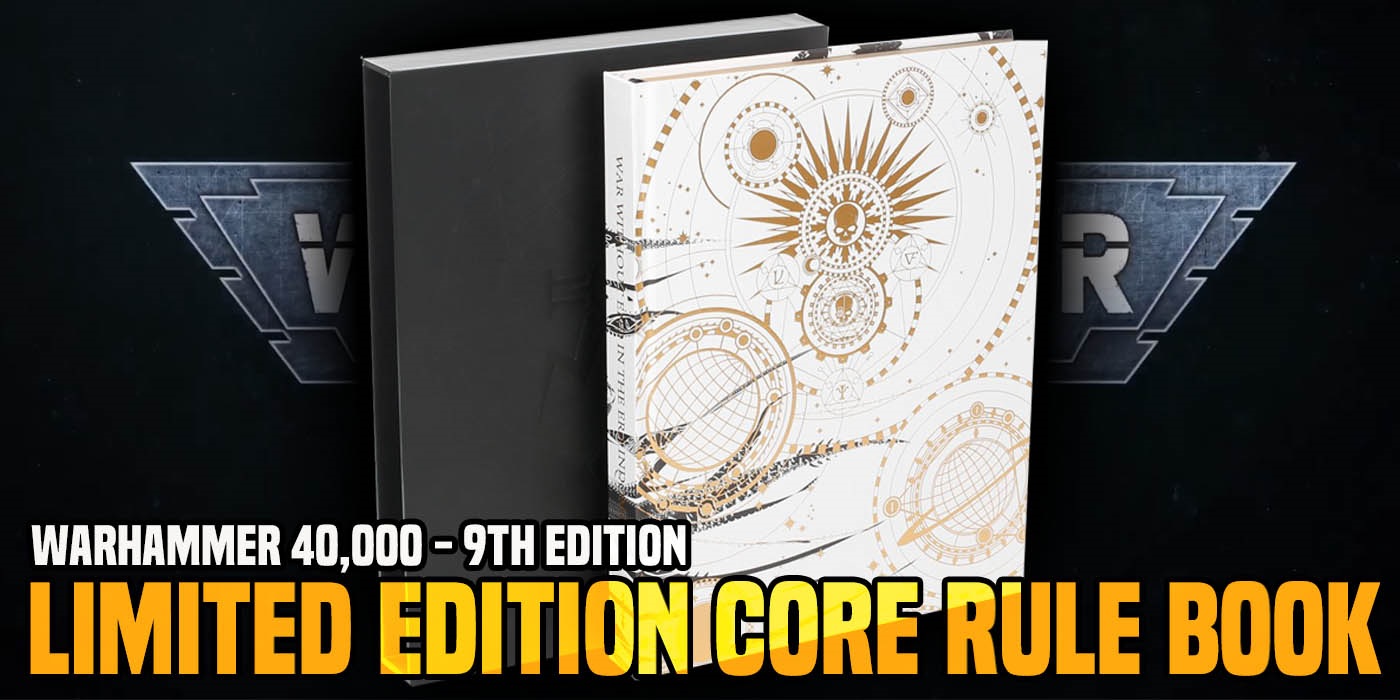 Games Workshop has revealed the Limited Edition Core Rule Book and it's looking very pretty. Check this bad boy out!
Pre-orders for the Indomitus Boxed Set go out for Pre-order tomorrow but if you don't want the models, perhaps GW can tempt you with this new Limited Edition Core Rule book – because it's pretty darn fancy looking.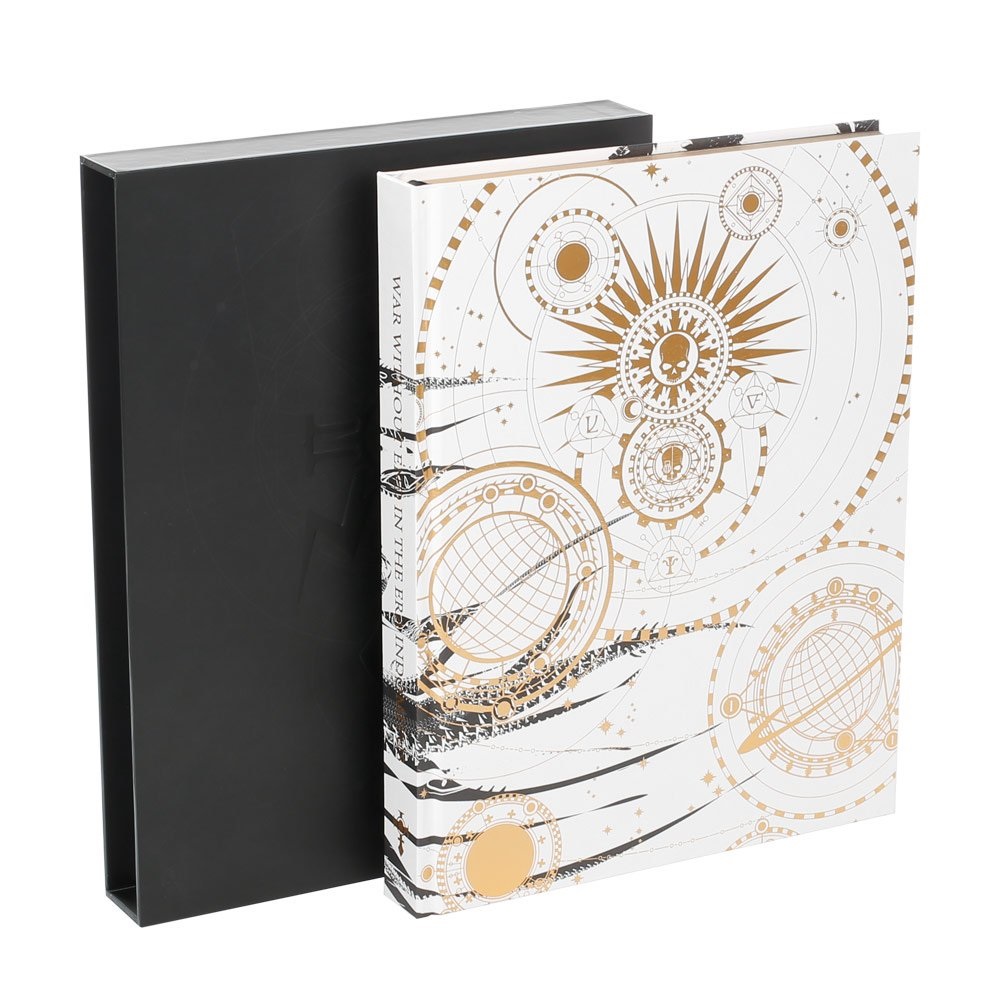 "This deluxe hardback volume sports a cover design that abstractly represents the spheres of Imperial influence on the galaxy, alongside the encroaching tendrils of Chaos and vile xenos races that would intrude upon the God-Emperor's realm. The blessed majesty of the Imperium is picked out in gold on the cloth-effect cover, reflecting the light of the Astronomican, with the inhuman horrors in stark black. On the spine is an icon of the Indomitus Crusade and the inspirational mantra "War without end in the Era Indomitus" – which will be absolutely true as you start playing games with the new rules!"
Yeah – that's looking pretty stunning. We have to appreciate the symbolism of the Gold (representing the light of the Imperium) vs the darkness that is creeping in via the Xenos tendrils in black. pretty stark contrast there!

This being a Limited Edition does mean that there is a finite supply. How many are going to be out in the wild? 2000.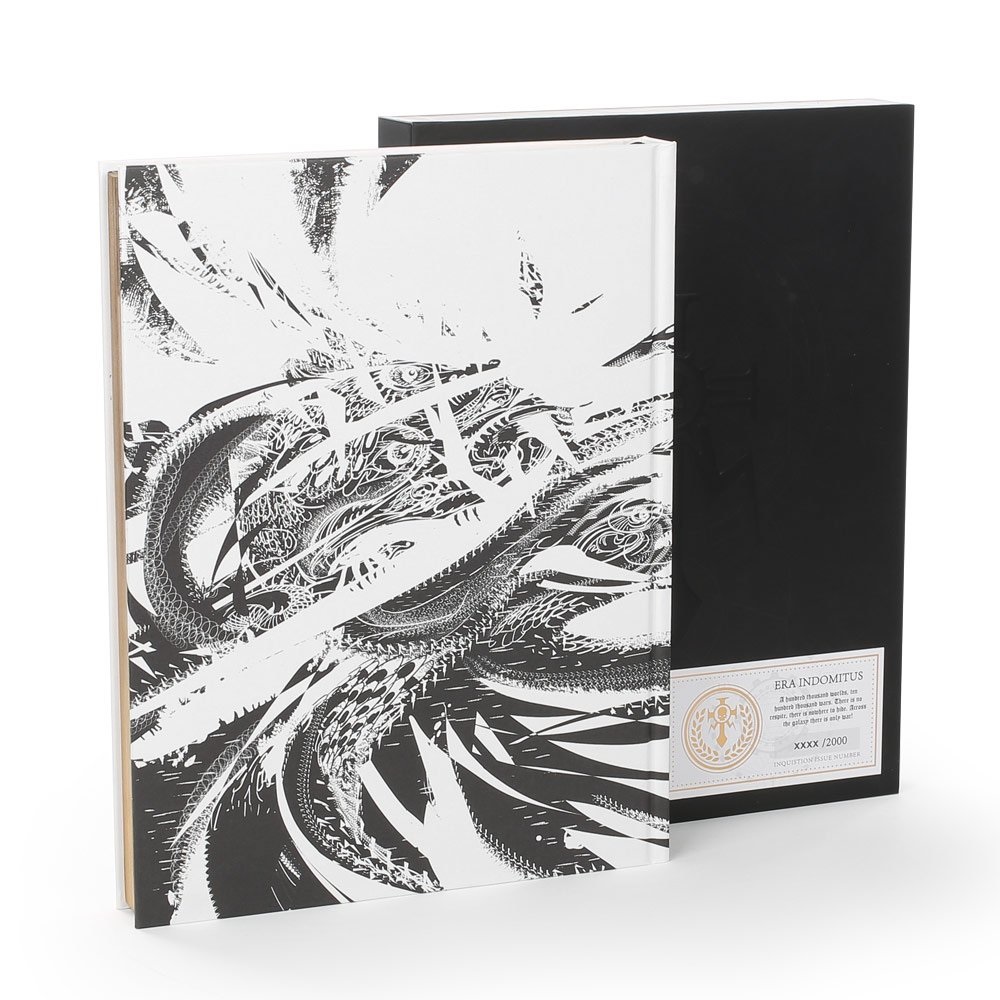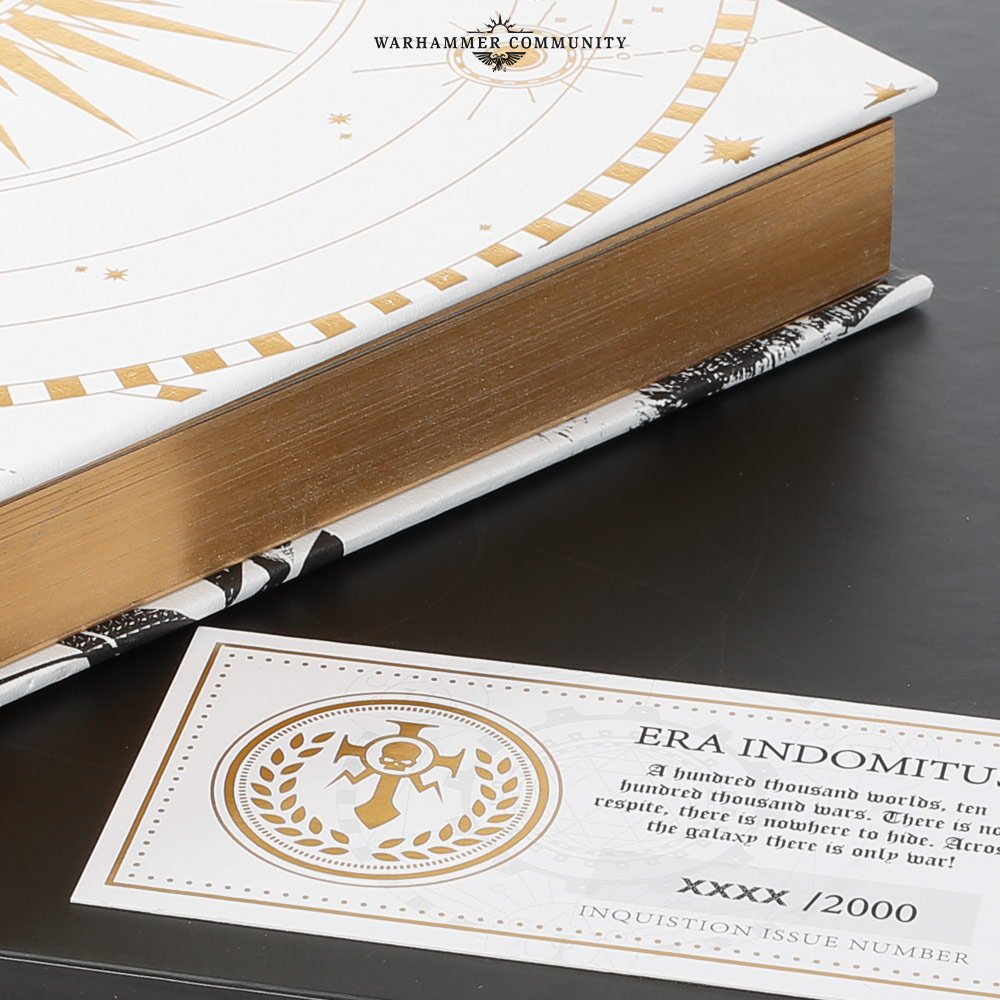 That is one fancy looking hardback!  There are also some minor differences on the interior of the book. One of those is the special fold-out map of the Galaxy got some extra attention.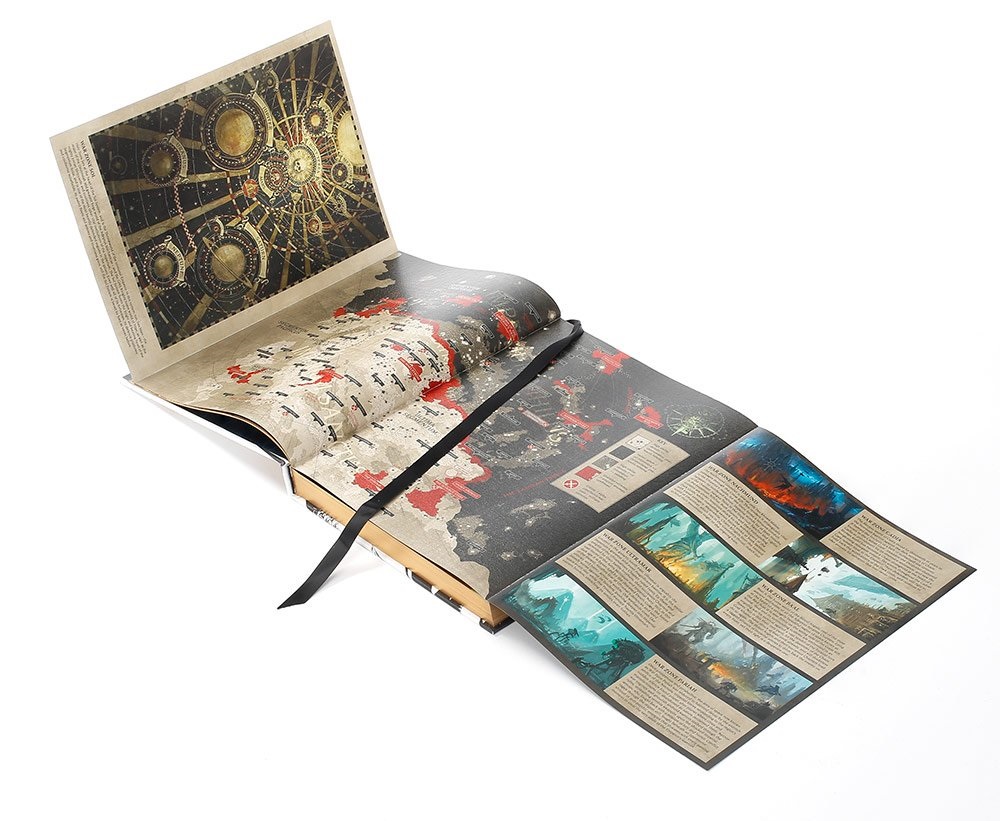 Subscribe to our newsletter!
Get Tabletop, RPG & Pop Culture news delivered directly to your inbox.
"These two pages have been specially treated to appear like an antique map with cracked varnish, creating the effect of an ancient chart."
We can verify that is not the case for the Core Rule Book in the Indomitus boxed set. It does sound like a nice touch! So if you're looking to get your hands on one of these limited editions, be sure to pre-order it starting tomorrow. There will only be 2000 available and I've got a feeling those might move quick.
What do you think of the Limited Edition Core Rule Book?