We had a funny feeling this was going to happen. And it has come true. Space Marines and Necrons are getting new codexes.
With the new edition now available, we knew it would only be a matter of time. And yep – it's happening in October. A new Space Marine Codex and a new Necron Codex are coming.
"These two new codexes will be available for you to buy in October – stay tuned for more previews and more new model reveals in the coming weeks."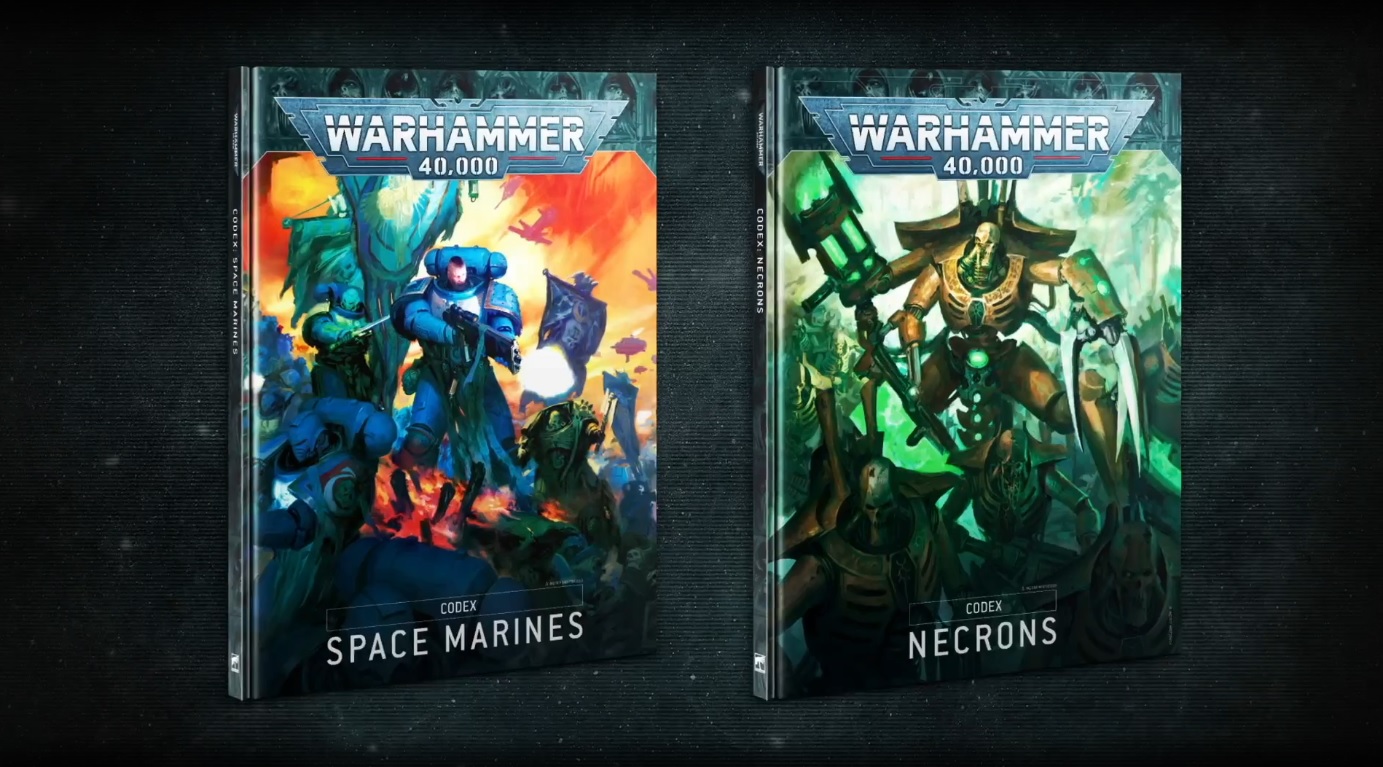 Couple of notes:
"The new Codex: Space Marines will replace the current Space Marine codex, as well as the other First Founding and Deathwatch codexes – making it an invaluable tome that covers all those elements common across the forces of the Space Marines. A literal Codex Astartes."
If you have a supplement (White Scars, Imperial Fists, Iron Hands, Ultramarines, Salamanders, Raven Guard, or Black Templars in Psychic Awakening) you can still use those.
If you are playing Dark Angels, Space Wolves, Blood Angels and Deathwatch – you can use this new codex and expect to get a new supplement "on the way".
These books also have all the rules for their respective armies including a ton of new stuff for playing Crusade Rules. It's going to be a must buy if you're playing with any of these armies.
October – New Codexes on the way!